Enjoy Tokyo's Night Views at Mitsui Garden Hotel Ginza Premier!
More than just a glitzy shopping paradise, Ginza is a beautiful place to spend the night!
One Beautiful Night in Ginza
Besides the department stores and Tsukiji Fish Market, do you know that the night view of Ginza is famous too? That's because you can see the beautifully lighted-up Tokyo Tower, Tokyo Skytree, and Rainbow Bridge from Ginza!

Today we will take you to visit a hotel where you can get an amazing Tokyo's night view!!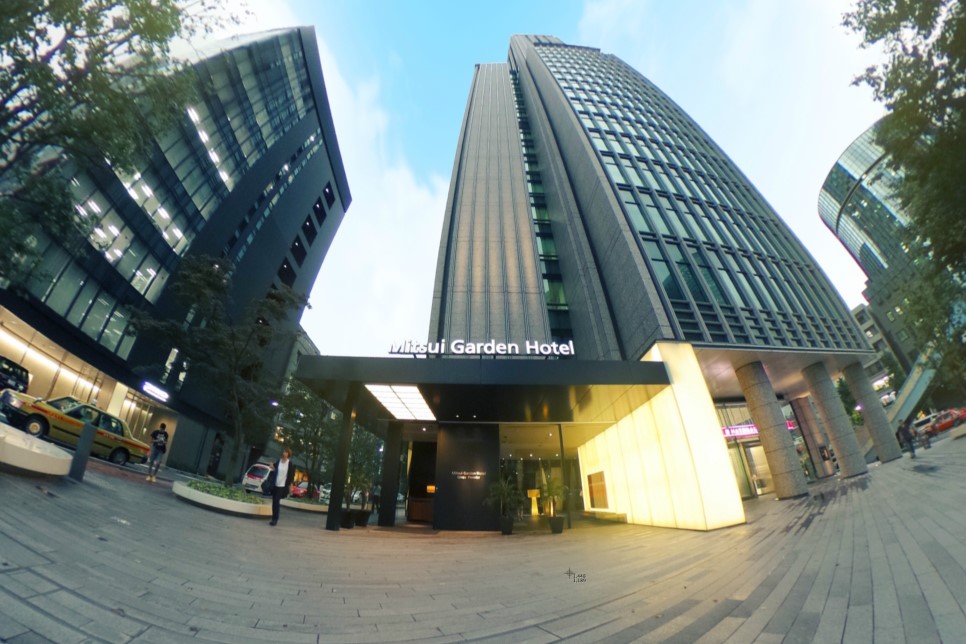 Mitsui Garden Hotel Ginza Premier
Actually there are more than 20 hotels across the country operating by Mitsui Garden Hotel. Among these hotels, there are 3 premier hotels which are located in Ginza Tokyo, Osaka and Nagoya.
Mitsui Garden Hotel Ginza Premier
Address: 8-13-1 Ginza, Chuo-Ku, Tokyo
Tel: 03-3543-1131
Check in / out: 15:00 in / 12:00 out
Hompage:
http://www.gardenhotels.co.jp/eng/ginza-premier/?adid=Japankuru29
Free Wi-Fi equipped
Amenities: Toothbrush, razor, comb, shower cap, cotton balls, cotton swabs, shampoo, conditioner, body wash, face wash, hand soap, towels, bathrobes, slippers, women's cosmetics (makeup remover, lotion and cleanser), mineral water.
Spend a wonderful night in Tokyo
From the hotel room, you can have a great night view of Tokyo! From the lights of the commercial buildings to Tokyo Tower and Tokyo Skytree.
Opened in April 2013, there are 10 different types of guestrooms (6 types of Standard Room and 4 types of Concept Room) and total 361 rooms in Mitsui Garden Hotel Ginza Premier. It is a great place to stay for both personal or business travel.
We recommend you to stay in standard room for business travel. If you want to stay in rooms with nice night view, concept room is your choice! You can even enjoy the night view when you bath!
Details of the room types:
http://www.gardenhotels.co.jp/eng/ginza-premier/room/
Three Special Things about Mitsui Garden Hotel Ginza Premier
Famous for the beautiful night view and service, Mitsui Garden Hotel Ginza Premier was selected by the Michelin Guide 6 years in a row!
01. Stylish hotel lobby on 16F
You will get a feeling as you are stepping into an art gallery once you step out of the elevator. Elegant and stylish designed with top-graded decor, the hotel lobby is waiting to serve you on the 16th floor.

Just from the lobby floor, you can get an amazing view of Tokyo Tower. You don't need to go to any observatories to do that! How nice is that!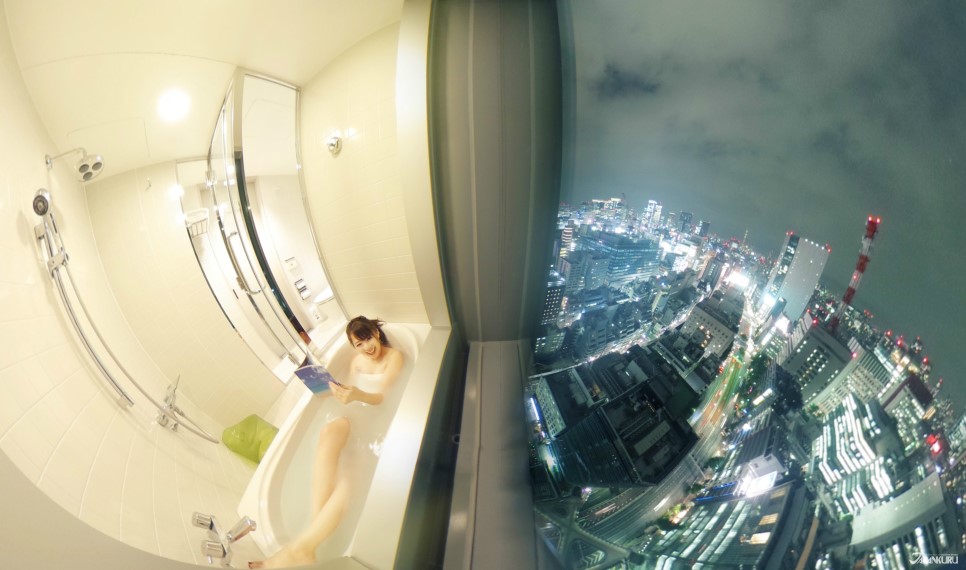 02. Enjoy a nice hot bath and Tokyo night view at the same time
If you stay in the "View Bath Type" room, you have to check out the bathroom! Why? You can look out from the window in the bathroom while you are bathing! Just imagine getting in the hot bath and enjoying the beautiful night view at the same time. Simply amazing!

03. BVLGARI Bathing Set
This time in our concept room, amenities from the famous Italian brand BVLGARI are provided. Bathing set includes body soap, shampoo, conditioner, and body lotion.
Other Great Hotel Services

A Nice Hotel For Both Personal and Business Travel
Just at a corner of the hotel lobby, you can find laptops and travel information provided for their guests. Feel free to use the laptops provided. You can even print out things if you needed to.
If you want more Japan travel information, you can visit our homepage too!
https://www.japankuru.com/en/
Grab a drink at "Karin" bar
Just on the same level as the hotel lobby, you can find a 32-seat bar where you can grab a drink and enjoy the Tokyo night view.

Why the bar is named "Karin"? That's because the counter is made from a piece of wood of a 600-year old Chinese quince tree.

There is also live jazz performance in the bar. At the bar, you can enjoy a drink, Tokyo night view and live music at the same time. Good deal right?

Karin
Lounge Hours: 09:00-17:00
Bar Hours: 17:00-26:00 (Last entrance at 25:30)
Smoking area is available
Music charge: 990 yen per person (incl. tax) (20:00-23:30)
Healthy Food To Start Your Day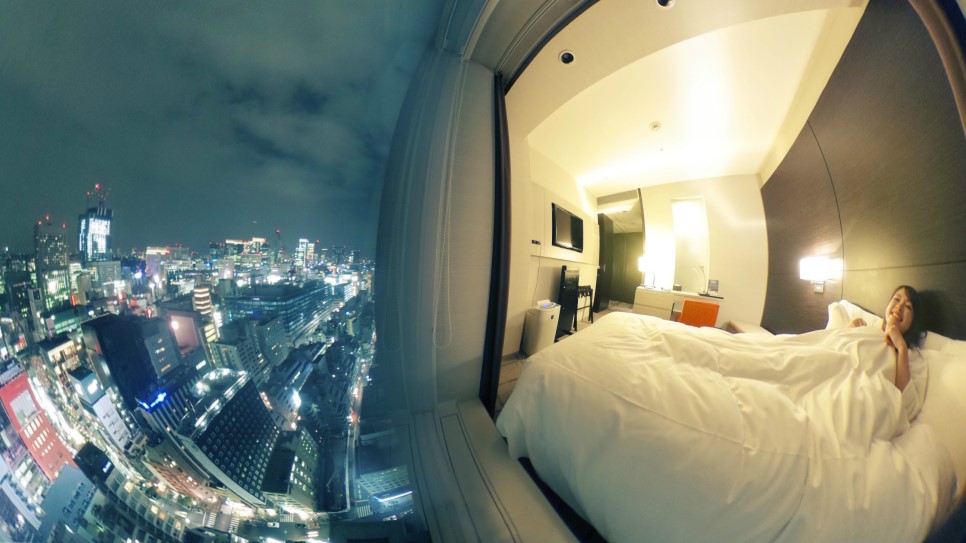 A High-quality Hotel Experience in High Class Ginza
Related Article