Atami Fireworks Festival Winter 2019 (熱海海上花火大会)
Dec 08, 2019 - Dec 15, 2019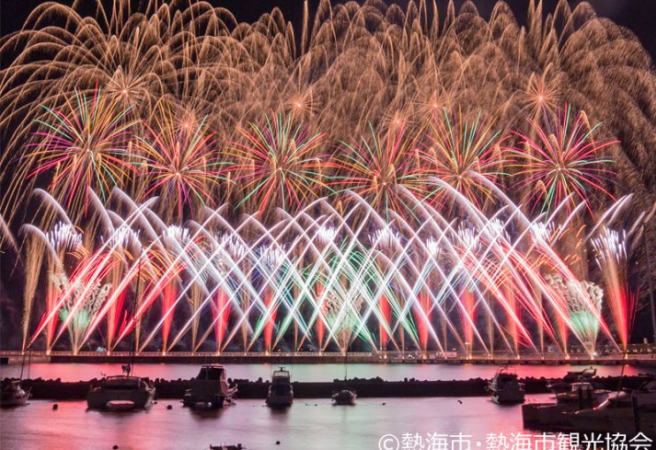 The Atami Fireworks Festival is unique in that it doesn't just take place over the course of one or two hours, once a summer. The festival is broken up into lots of parts scattered throughout the seasons, so whatever time of year it is when you visit Atami, you can probably check out a little chunk of the festival. The event originally started when the Atami area wasn't doing very well, and the colorful fireworks were a way of cheering up the populous, but it's been going on for over 60 years now. The layout of Atami, with mountains surrounding the water where the fireworks are set off, creates a basin that encourages echos. It makes the whole experience very dramatic.
2019 winter dates: 12/8, 12/15
Click here for more information on fireworks festivals in Japan this year.