Backpackers Hostel in Kyoto ◪ GRIDS KYOTO SHIJO KAWARAMACHI
Kyoto Hostel with Great Access to Kyoto's Popular Sightseeing Spots
◪ Backpackers Hostel in Kyoto ◪
This Place Made our Trip to Kyoto Easy
GRIDS KYOTO SHIJO KAWARAMACHI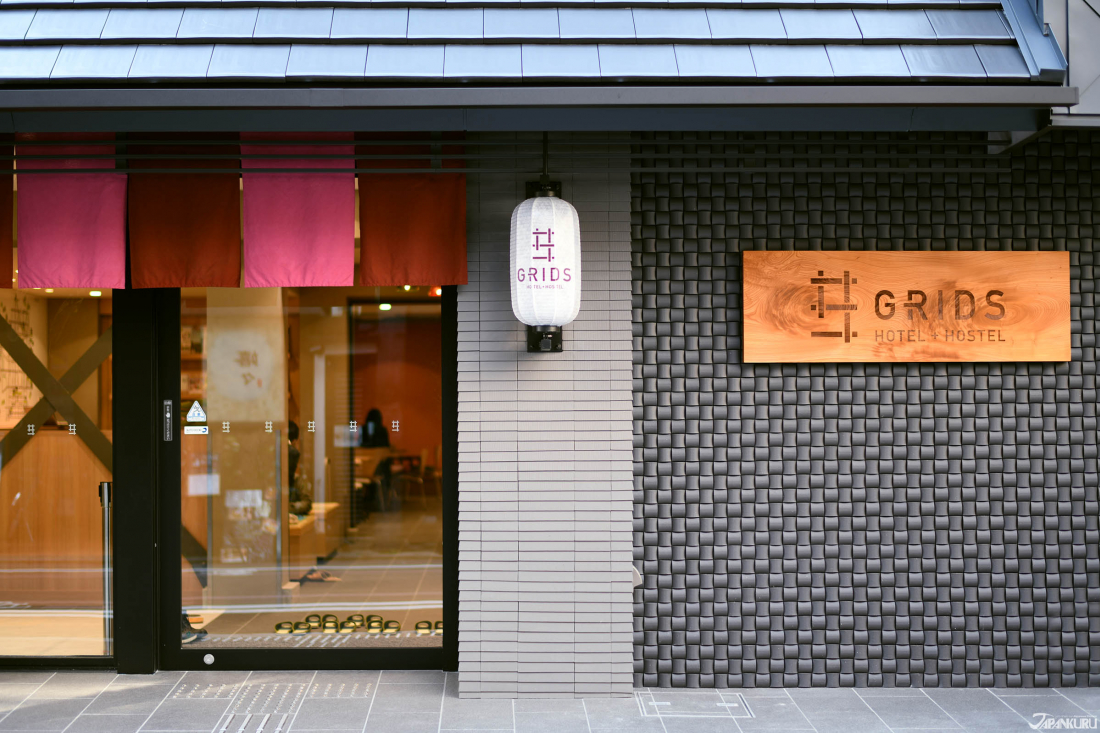 If possible,
we like spending money more on going places and doing things when traveling,
not so much accommodation.
But when traveling to such a popular place like Kyoto it can be difficult.
That's why we wanted to let people know about a cheap hostel
that just opened in April 2018 and is in the heart of central Kyoto!

◪ GRIDS KYOTO SHIJO KAWARAMACHI ◪

GRIDS Hotel + Hostel has places all over Japan and is only continuing to grow. Its concept is providing an extra service for its guests that other hostels or affordable hotels would. Moreover, since it's a facility operated by a company, rather than an individual, it's ran like a hotel. For being so cheap, we were impressed how clean everything was and how the service was topnotch.
Everything is very well lit with a stylish Kyoto-like interior.
Right in the walk-in also includes a huge map of Kyoto and
helpful Kyoto tourist books making navigating that much simpler.
『』『』『』『』『』『』『』『』『』『』『』『』

Where in Kyoto is GRIDS Located?
It's one of Kyoto's most popular shopping areas that still keeps the old fashion Kyoto atmosphere. You'll find lots of traditional Kyoto crafts, food, and even game centers. You can't forget the street leads you right to the beautiful Yasaka Shrine (Gion Shrine). Among there is an area Nishiki Market that is known for being a famous food market in Kyoto.
『』『』『』『』『』『』『』『』『』『』『』『』

Inside GRIDS KYOTO
2nd Floor
Ladies only!

The second floor is the ladies only floor. Some worries about staying at hostels are the idea of women and men being mixed in the same room/floor. To set those women at ease, there is an all women's floor at GRIDS KYOTO.
3rd & 4th Floor
Dormitory Type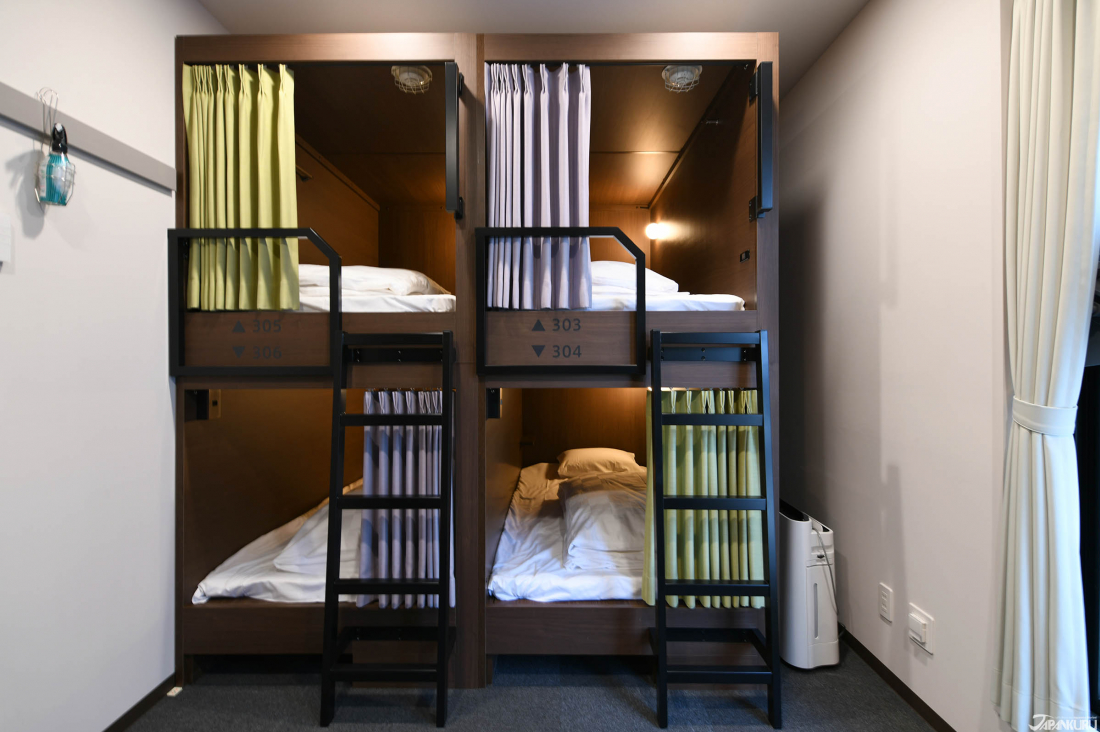 It's like capsule hotels but more spacious and comfortable.
The third and fourth floors are
"dormitory type" floors.
A dormitory type is a typical guest house or hostel structure
with two bunk beds in one room.

Another worry about staying at a hostel is that there wouldn't be enough bathrooms however,
there are plenty of bathrooms and showers here
so we doubt you'll have much to worry about or wait a long time.
5th Floor
Private & Group Type
『』『』『』『』『』『』『』『』『』『』『』『』

Is There Breakfast??

You bet there is!! Most hostels are only used as a place to crash, but GRIDS wants to provide more for their guests. Hotel quality stay at a hostel price. They even have a more Western type of menu if you aren't in the mood for a Japanese style breakfast.
『』『』『』『』『』『』『』『』『』『』『』『』

Fun Cultural Events for Guests
If you are in Kyoto, you're going to want to have the "traditional Japanese experience".
Which is why GRIDS Kyoto has planned various events for its guests every month.
CALLIGRAPHYYYYYY! (書道;shodo)

Even a Western person who has never used a traditional brush or knows kanji (Chinese characters) can do this easily. The instructor knows English pretty well and is really good at showing you the proper stroke techniques. So even someone who isn't used to kanji and write it beautifully.

★Calligraphy lesson 2500 yen (about $23)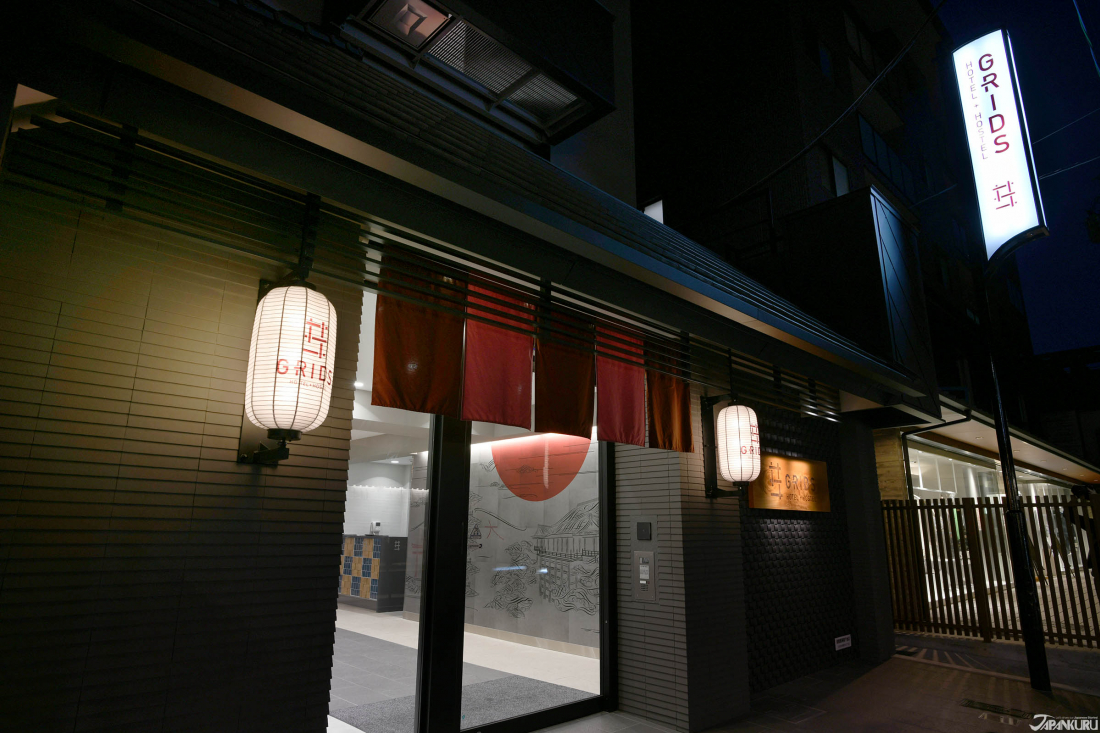 If you can afford it staying in a luxurious hotel is always nice!
But if you're looking for a place to stay in Kyoto that doesn't coast an and a leg,
AND we can still get hotel-like service,
we SINCERELY recommend
GRIDS KYOTO.

🏨GRIDS KYOTO SHIJO KAWARAMACHI
HOTEL & HOSTEL
Google Maps
🚉 Access: 5min walk from Kawaramachi Station, 7mins from Shijyo Station
⏰: Check-in time is from 4pm
Check-out is at 11am
📞: 075-254-6231
Free WIFI available
🖳GRIDS KYOTO SHIJO KAWARAMACHI official website
For more information on things around
GRIDS KYOTO SHIJO KAWARAMACHI HOTEL & HOSTEL
,
check our blog that has all sorts of recommended shops and traditional Kyoto sites ➡
JAPANKURU Places to go around GRIDS KYOTO
Also, be sure to look at
JAPAN
KURU
🐶 for more exciting articles every day!!
Or add us on
Google+
,
Instagram
,
Facebook
to share your Japanese pictures💖🗾

Related Article