Hotel Close to 2020 Olympic Stadium - Daiwa Roynet Hotel Tokyo Ariake
Grand Opening of a New Hotel, Getting Ready for the 2020 Tokyo Olympics!
The 2020 Summer Olympics in Tokyo is getting closer and it is like Japan is doing more and more to prepare. Especially in the Ariake area near Odaiba, which will have about 10 stadiums built making it a key place for the Olympics. So if you plan on being in Tokyo for the 2020 Tokyo Olympics and are wondering where would be a good place to stay, then read on~
Even before the all this work for the Olympics started, Odaiba was such a popular travel spot for Japanese and foreigners. The train access is also so easy and efficient, you can visit Shibuya, one of Tokyo's most famous sightseeing spots, from Ariake withchangingning trains! In addition, Toyosu Fish Market (formerly Tsukiji Market) is also close by about seven minutes. If you want to see the tuna auction, be sure to get up early!
Toyosu Fish Market
G

o

o

g

l

e

Maps
Auction time: 5:30am〜6:30am
Daiwa Roynet Hotel Tokyo Ariake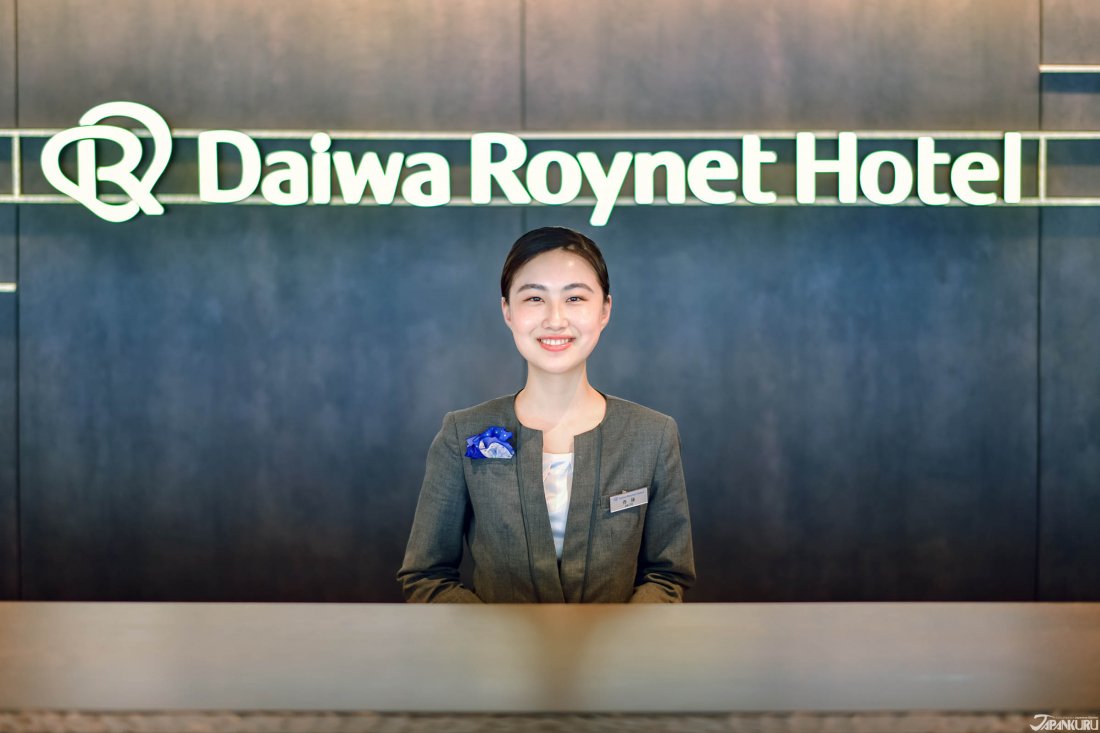 A hot new hotel opened in October 2018! Of the many hotels built in Ariake, this specific one is the Daiwa Roynet Hotel Tokyo Ariake. It is a part of the Daiwa Group which is one of the leading construction companies in Japan. Makes sense because it looks beautiful even in pictures alone.
Daiwa Roynet Hotel Tokyo Ariake
(ダイワロイネットホテル東京有明)
G

o

o

g

l

e

Maps
Car rental map Code: 470 672 * 02
Access:
Rinkai Line
: Kokusai-tenjijō Station
Yurikamome Line
: Ariake Station
03-3599-6180
Free Wi-Fi, all rooms are non-smoking
CHECK-IN 2pm / CHECK-OUT: 11am (check-in by 1am)
Official website (ENG)
Convenient Location!
This hotel is conveniently located just one minute away from Rinkai Line's Kokusai-tenjijō Station and Yurikamome Line's Ariake Station. The Rinkai Line is connected to Shinjuku, Shibuya, and Ikebukuro. It takes approximately 30 minutes to reach Haneda Airport, which requires only changing trains once. The Yurikamome Line is connected to Shimbashi Station by monorail which passes through major sightseeing spots in Odaiba.
There is also a limousine bus right in front of the hotel that will take you to Haneda Airport directly in about the same time as taking the train.
Hotel Room Information

Daiwa Roynet Hotel Tokyo Ariake has eight types of rooms. From 1 person up to 4, a number of people can be accommodated so you have some options. Since there are so many, JAPANKURU plans on introducing you to their main rooms to give you an idea.
Facilities and Restaurant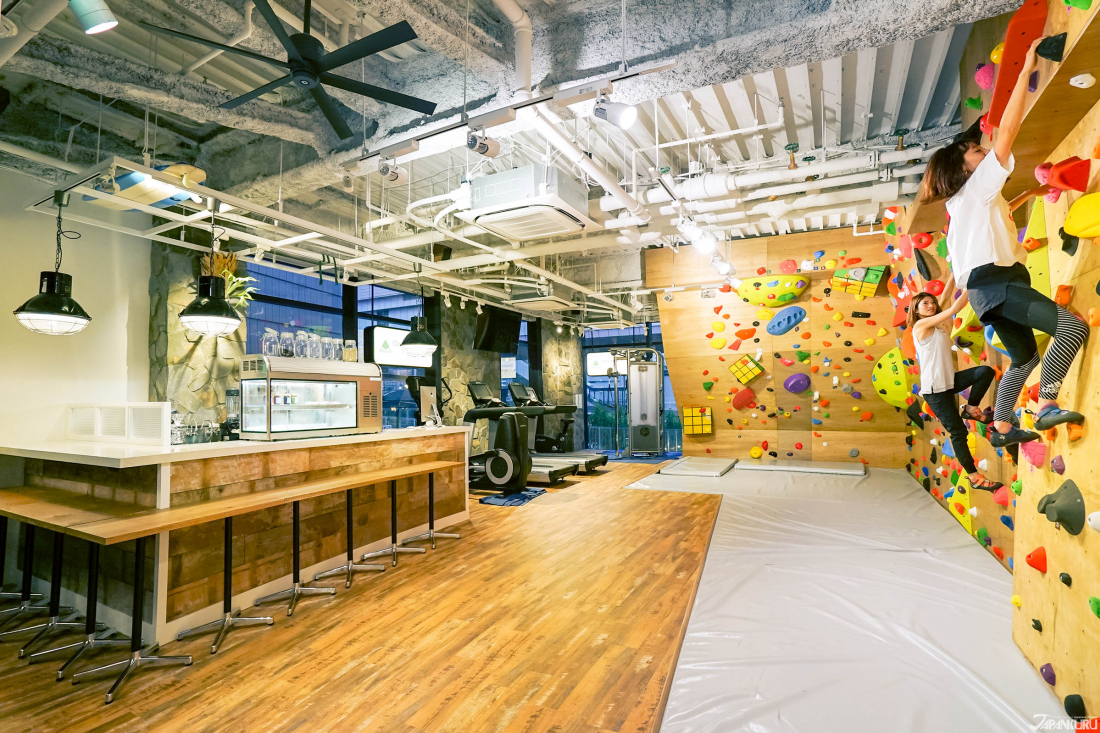 Daiwa Roynet Hotel Tokyo Ariake has various for services for long-term travelers. Laundry rooms with latest washing machine, vending machines, and even a climbing wall.

For long-term travelers, sometimes you want a little more to do than just relaxing at the hotel. Which makes the health facilities in the hotel a good place for those are looking to be a bit more active. Plus, it is free for guests! There are of course plenty of drinks for you to choose from as well.

VILLARS Climbing
7am〜10pm
Free for hotel guests
Breakfast Buffet
On the first floor of the hotel, there is a restaurant where they serve a breakfast buffet. There are a wide range of dishes, desserts, and drinks.
Restaurant & Bar: The Roof

The stylish restaurant and bar "The Roof", is on the second floor of the hotel. Here you can eat lunch, dinner, or just have a round of drinks and relax.
Odaiba Hotel Making Tokyo Travel Easier!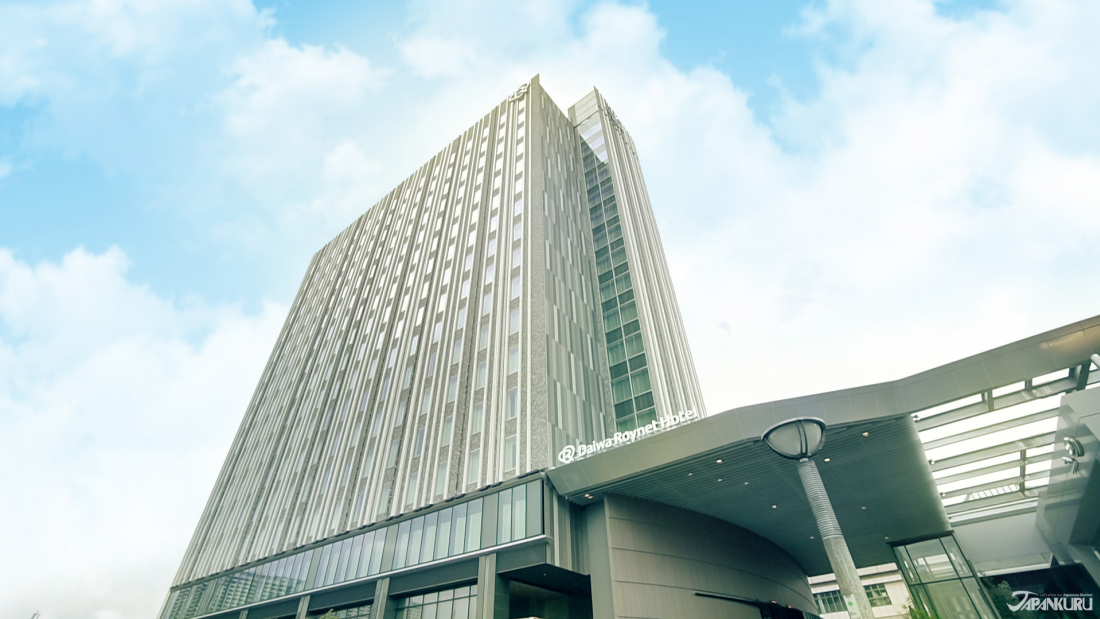 The Ariake area is a little far from the noisy center, but access to Tokyo's main sightseeing spot is very convenient. The three points of the "Daiwa Roynet Hotel Tokyo Ariake" in Ariake: (1) great location - 1 minute from the station, (2) clean facility - completed in October 2018, state-of-the-art facilities, (3) various rooms - lots of different rooms to fit your stay. Most importantly though the staff is great and super helpful with anything we needed.
Daiwa Roynet Hotel Tokyo Ariake
(ダイワロイネットホテル東京有明)
G

o

o

g

l

e

Maps
Car rental map Code: 470 672 * 02
Access: Rinkai Line: Kokusai-tenjijō Station
Yurikamome Line: Ariake Station
03-3599-6180
Free Wi-Fi, all rooms are non-smoking
CHECK-IN 2pm / CHECK-OUT: 11am (check-in by 1am)
Official website (ENG)
Related Article