Experience at Japanese Beauty Salon!
LADY KITTY Salon at Minami-aoyama
The concept of this hair salon comes from inspiration of one of the world's most famous character Hello Kitty!
Sharing the joy and happiness with friends and kids across most of the countries in the world!
Are you her fans too?

By the way,
this time, besides Hello Kitty
we would like to introduce you another kitten!
Her name is Lady Kitty!
Wow!!! Can you feel it?
She is slightly different from Hello Kitty we have known!
Oh!!!
Lady Kitty is 41-year-old (whereas Hello Kitty is 40-year-old)!
No doubt an attractive elder sister!

Aoyama Brand!
Lady Kitty Salon is located at the Minami Aoyama.
You know what?
A lot of World famous brand shops gather in this area!
So can you imagine how trendy it is!

Okay! This time! Let us share with you the unique world of this hair salon.!
3 unique points of Lady Kitty Salon!

1) Concept under the inspiration of Hello Kitty
2) Special haircut menus for foreign visitors are prepared in different languages (English/ Korean/ Traditional Chinese/ Simplified Chinese)
3) Special original gift of Lady Kitty (Limited amount)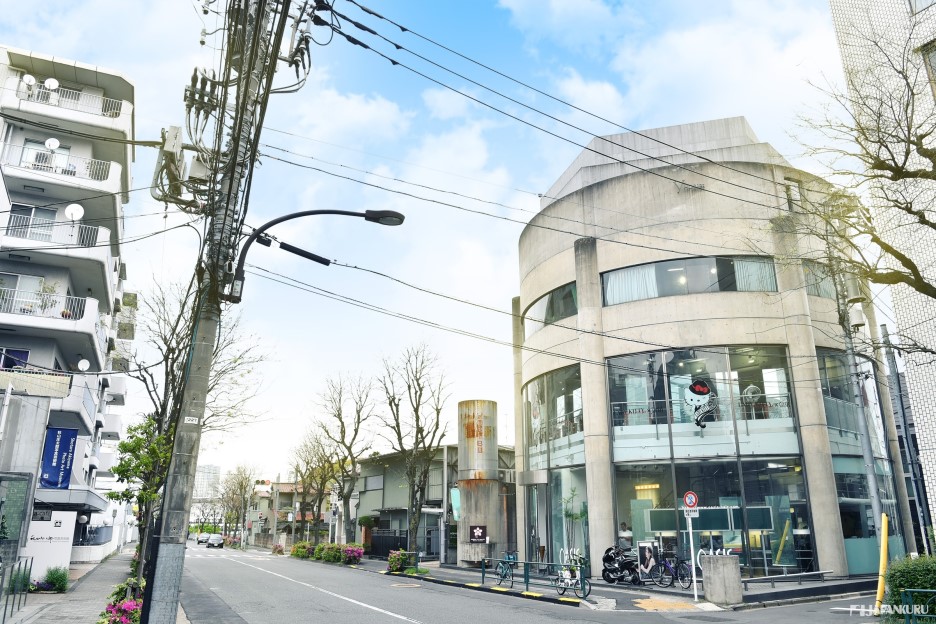 Lady Kitty in Aoyama
- LADY KITTY Hair menu -
Haircut (Cut+ shampoo & Blow-drying) - 6,480 yen
Perm (Shampoo & Blow-drying is excluded) - 7,560 yen
Treatment (Shampoo & Blow-drying is excluded) - 3240 yen
Color (Shampoo & Blow-drying is excluded) -7560 yen
Straight (Shampoo & Blow-drying is excluded) - 15,120 yen
Head Spa (Shampoo & Blow-drying is excluded) - 4,320 yen
Shampoo & Blow-drying - 4,320 yen

All are tax included!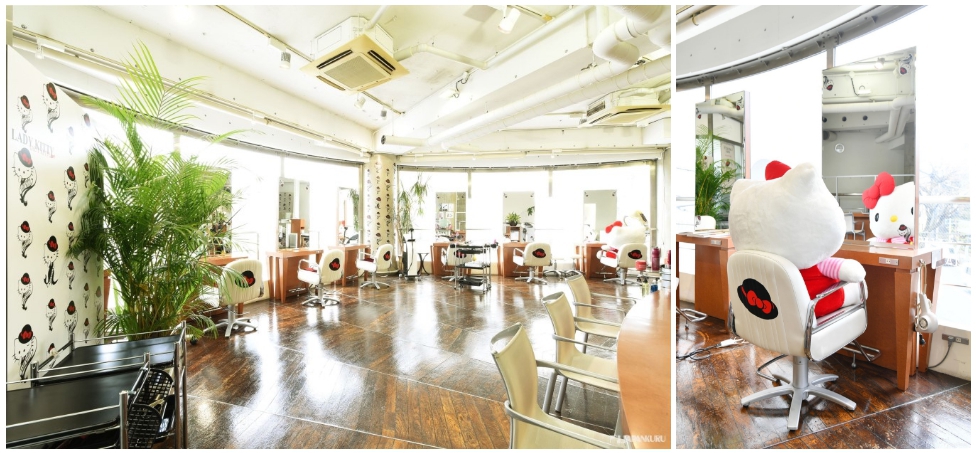 Welcome to the dreamland of Lady Kitty! Lady Kitty Salon!
White and natural wood color based interior design!
Simple! Not too much!
Giving a neat impression and natural comfort!

Wow! There are a lot of Lady Kitty around!
Walls, columns, chairs, mirrors,
everywhere!
Yeah!!!! Have a "Japanese salon tour" with Lady Kitty~
Washing...

Do you know?
Shampoo is to wash, and make the hair and scalp clean!
Conditioner is to care and keep a good maintenance of hair!

Tips:
①When you wash your hair, it'd be better to use water of a little bit higher temperature than the average at first.
Then, use a slightly cooler water to help contracting scalp pores and restore elasticity.
② It'd be better to wash hair at night before going to sleep!
Keep rid of all the dirt sticking on the hair of a whole day,
just a simple daily care.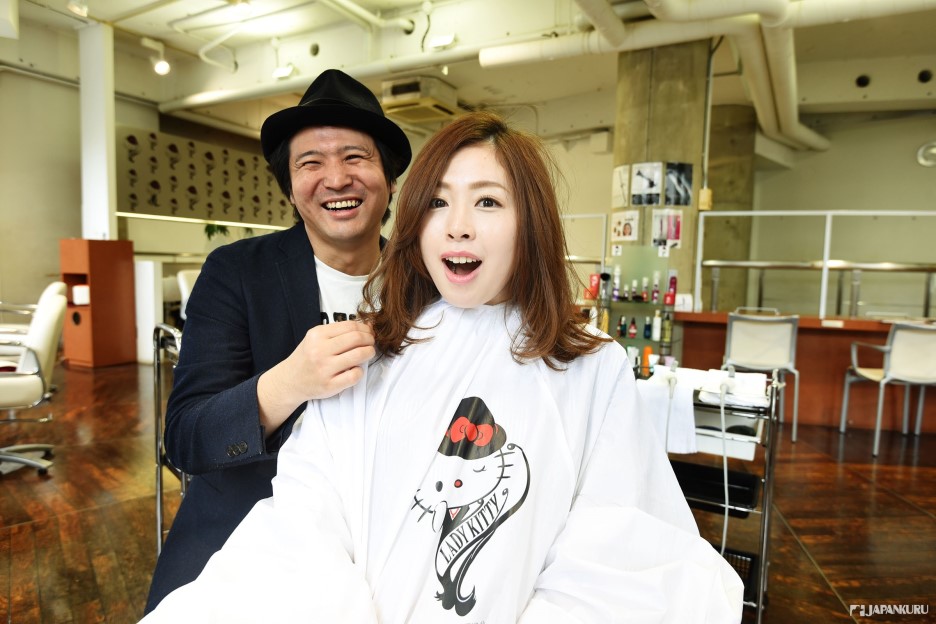 Yeah!!! Here we go!
After slightly adjustment,
adding cream and wax to do the styling!

I am "Lady Kitty" lol
What do you think?

Oh!!! Last but not least
The original Lady Kitty goods!!!!
iPhone case (iPhone6/ iPhone SE)
T-shirt!
Limited amount!
For more info
Check JAPANKURU BLOGGER
Related Article