Recommended Hotel near Narita Airport, Hotel Nikko Narita in Chiba.
Easy access to Tokyo
Hotel Recommendation near Narita Airport
Today, we would like to introduce you to the hotel, which is extremely close to Narita Hotel.
Affordable room charge and easy access from Narita Airport.
(Early morning and late night free shuttle bus)

Even if you are coming to Tokyo by yourselves or with friends or family, Hotel Nikko Narita is your choice!
Established in 1978, Hotel Nikko Narita would like to provide travelers a better accommodation during the trip to Japan; several large-scaled renovations has been carried out.
Although the outside of the building looks simple, the interior of the hotel would leave you disappointed.
You definitely wouldn't feel the long history of 29 years.
Free shuttle bus from Narita Airport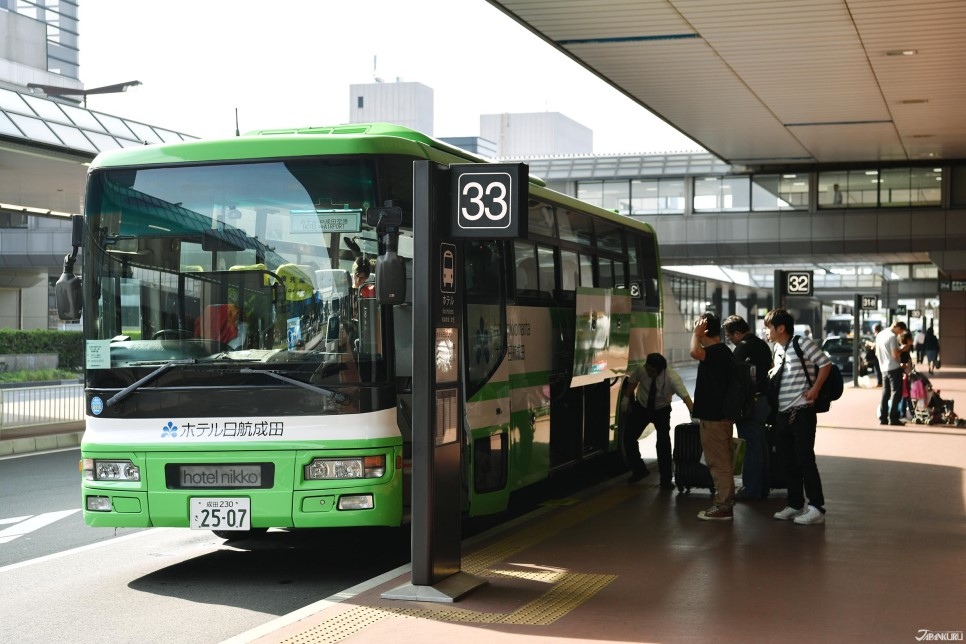 A variety of room types
Hotel Nikko Narita has a wide variety of room type, whether you are with family or friends, on a graduation trip, honeymoon, there definitely are rooms suitable for you~
Let's look at the Japanese-style family room!!! Highly Recommended!
It is the new room type after renovation.
A design of the fusion of traditional Japanese and modern style.
It is available for 4 persons.
That is why it is highly recommended to small families and a small group of friends.

In addition, this room type is the most economically reasonable in price!
It is about 5,000 yen a person.
Executive Room!! Highly Recommended!!
A fusion of Japanese and Western spacious and modern rooms.
Executive Rooms are newly renovated. Wide spaced reasonably charged rooms of 6000-7000yen a night (depending on the season)

An Airweave Mattress is used in all executive rooms,
so that travelers can have a better quality of sleep during the trip.

Can you see the ink painting on top of the bed?
It is an art work with the concept of forest of the Narita.
You will find a different one in each room.
All are hand-made and slightly different.
Comfort Room!! Highly Recommended!
The theme of the Comfort Rooms are totally different from others. They are under the Nordic European concept.

Wow! Look at the large mattress!!
It is the semi-double size in Japan!
Literally, it is between the size of a single and double.

In this series,
not only twin rooms,
there are also triple (three-bed rooms) and four-bed rooms.
Delicious Breakfast
The restaurant is big enough, you can choose to eat inside or seats near the window, so that you can enjoy the beautiful view. Having breakfast with Mother Nature, what a relaxing way to enjoy the morning.
You can enjoy the view of cherry blossoms in the spring and fall foliage in autumn.
Shuttle buses to sightseeing spots
◇Boso no Mura Open Air Museum
Free Shuttle
from hotel: ① 9:30 ② 12:00
from Boso no Mura: ① 12:40 ②16:00

※ You might want to drop by Aeon Mall Narita on the way back to the hotel
Boso no Mura Open Air Museum ( 房総のむら)

If you like watching Japanese dramas,
you might recognize the drama "JIN" was shot here!
Come and experience walking on the street of Japan 150 years ago.

Besides the atmosphere,
there are also workshops and Kimono/yukata rental!
Why don't we have a time slip travel?

For more info
https://www.chiba-muse.or.jp/MURA/e/index.html


Aeon Mall Narita

You might want to drop by after visiting Boso no Mura!
Wanna do some shopping or looking for souvenirs,
here is a good choice!
Of course tax free service is available here!

For more info:
http://narita-aeonmall.com.e.vd.hp.transer.com/

Looking for accommodation?
Recently, Japan has become one of the popular traveling places.
One of the reasons is the increasing of low-cost air tickets.
However, most of the low-cost air tickets either have a very early or late take-off/ landing time,
which puts people in a bind with transportation getting access to the hotel,
leaving some deciding to stay at the airport.
Planning your trip to Tokyo?
Looking for accommodations?
Hope this article of Hotel Nikko Narita can give you some ideas.
****
For more interesting topics
Please click on
JAPANKURU
to check out our official blog
Be sure to look at JAPANKURU🐶 for more exciting articles every day!!

Basic Info

| | |
| --- | --- |
| Name | Hotel Nikko Narita |
| Address | 500 Tokko, Narita, Chiba |
| Address2 | 1028 Ryūkakuji, Sakae-machi, Inba-gun, Chiba 270-1506 |
| Address3 | 24 Uingutsuchiya, Narita-shi, Chiba 286-0029 |
| Address4 | 2-4-1 Iizumi, Shisui-machi, Inba-gun, Chiba |
| Address5 | 1 Narita, Narita, Chiba |
| Station | Narita Airport |
| Tel | 0476-32-0032 |
| Website | http://www.nikko-narita.com/english/ |
Related Article