Hydrangea Festival 🌼A Beautiful Tokyo Summer Festival
Tokyo's Best Place for Seeing Hydrangea Flowers
🌼Hydrangea Festival at Takahata Fudoson Kongo-ji Temple🌼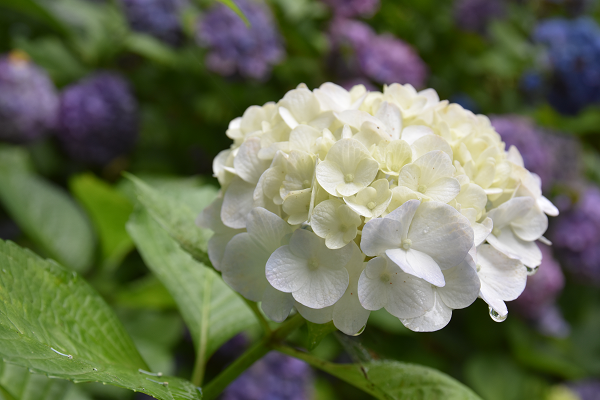 Takahata Fudoson Kongo-ji Temple in the Tama City area is one of the best-known spots in Tokyo for viewing hydrangeas. Every year Takahata Fudoson Kongo-ji holds a Hydrangea Festival (or Ajisai Matsuri、あじさい祭り) around June 1st to July 7th for people to come see their around 7,500 shrubs of hydrangea when the flowers reach full bloom.
"
What are hydrangea?
" you ask? They're flower plants that are all over Asia and can reach up almost 100ft (depending on the species).
What's pretty about hydrangea is that there are so many colors due to the different species. Some hydrangea are white, others blue, red, pink, green, light purple, or dark purple. Sometimes even a fusion of two like blue and pink! They're very beautiful!!
This was the first time I've really seen let alone heard of hydrangea before coming to Japan. So coming to this unique festival was very special and enjoyable.
We got to
Takahata Fudoson Kongo-
ji
Temple
by the
Tama Toshi Monorail
from Tachikawa Station to
Takahata Fudoso Station
(
高幡不動駅
).
However, you can also take the Keio Line to Takahata Fudoso Station. The temple is about a 5 minute walk from Takahata Fudoso Station.


Takahata Fudoson Kongo-ji is one of the oldest and biggest temples
in the Kanto region,
being founded sometime in the 700's.
The Fudo-do Hall of the temple
(the picture to the left)
was once destroyed by a big storm and reconstructed at the present place
in 1342.
The inside is still very old looking,
but beautiful and traditional to
Buddhism style.
🌼🌼🌼🌼🌼

Everything up to here was an added plus.
But the hydrangea was what we came for!🌼
At first, we were disappointed with the weather.
It had rained pretty hard the previous day and once we got into the little forest like area of the temple,
we noticed a bunch of wilted and fallen hydrangea all over the ground.
SHOULD WE HAVE CAME SOONER?!?! WERE WE TOO LATE!?!?!
Thankfully, we weren't! The rain actually worked in our favor a bit.
While it did ruin a bunch of flower petals,
the water drops on the remaining leaves and pedals were a perfect touch(*´▽`*)
❀✿which color of hydrangea do you like best?✿❀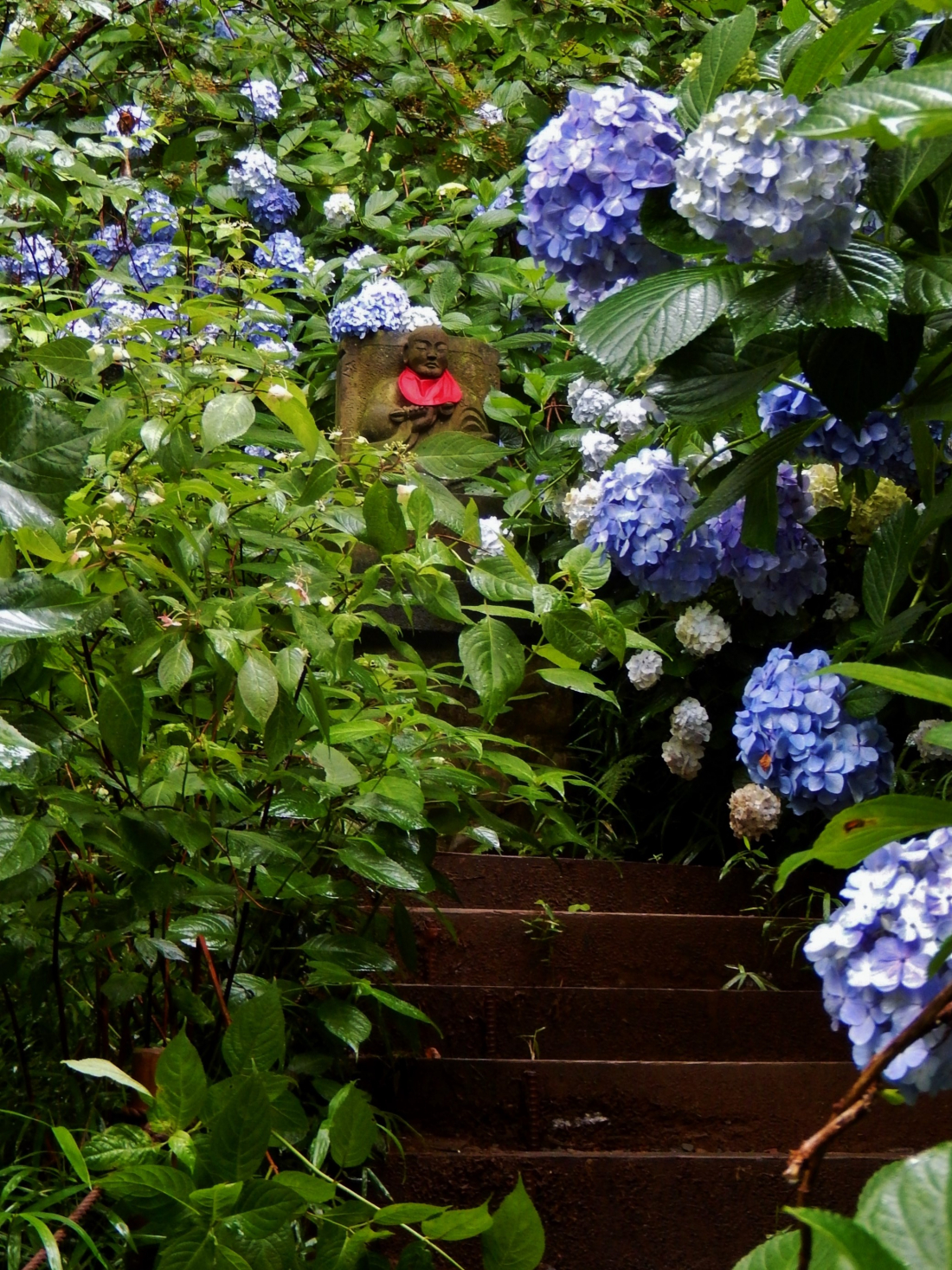 🌼🌼🌼🌼🌼


After coming to Takahata Fudoson Kongo-ji's Hydrangea Festival, we became forever fans!
It made us want to plant hydrangea in our yards!!!
How nice would that be, to have your very own hydrangea?!❤
The temple is open all year long,
but we really recommend going to visit during this time
(early June to July)✿
There are also of course other places to see hydrangea in Tokyo,
but here at Takahata Fudoson Kongo-ji Temple
you don't have to go very far out of the main city
and it's a great way to explore a new place in Tokyo
while being surrounded by nature and Japanese culture!



★Takahata Fudoson Kongo-ji Temple (高幡山金剛寺)
🚉Access: Take the Keio Line or Tama Toshi Monorail to Takahata Fudoso Station (高幡不動駅),
5 minute walk from Takahata Fudoso Station
⏰Reception hours: 7:30~5:00pm
Okuden Hall, Dainichido Hall: 9:00~4:00pm
💴FREE!
*Hydrangea Festival is normally June 1st~July 7th yearly*
-- Takahata Fudoson Tamples Homepage (Japanese) --

Basic Info
Columnist

Kelly

Hey there!! Thank's for checking out my page~★ I love exploring the crazy and funny sides of Japan as well as its hidden treasures.

SHOW COLUMN
Related Article