Tokyo Fall Festival - Golden Leaves at Meiji Jingu Gaien Ginkgo Festival 2018
Tokyo's Most Popular Autumn Leaves Event!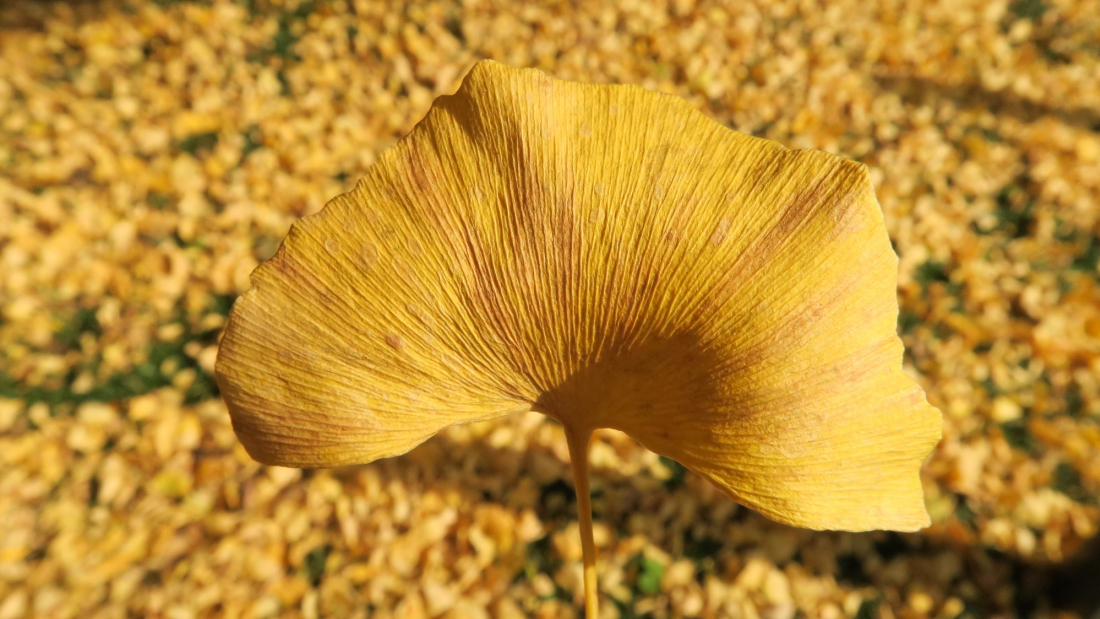 Something to Do in Tokyo during the Fall
Japan's four seasons are well known all over the world.
Many know about the traditional mixed red,
green, brown, leaves but last year was my first time learning
about Japan's ginkgo trees!

These golden ginkgo trees are more easily found at
temples, shrines, the Japanese palace, and urban parks,
but one of the most famous places in Tokyo
is at Meiji Jingu Gaien.

So to celebrate the weather in Japan FINALLY getting color,
I wanted to introduce a famous festival in Tokyo during the fall
that allows you to be surrounded by yellow.
The History behind Meiji Jingu Gaien Park
Meiji Jingu Gaien was dedicated to the memory of the Meiji emperor after his death (in 1912). Despite its name (Meiji Jingu), the park isn't near the famous Meiji Jingu Shrine in Shibuya/Harajuku. It also is totally different from it's managed shrine in the sense that it's more Westernized. The park doesn't have the same traditional Japanese essence as the shrine.

The park has all sorts of museums and sports areas like an ice skating rink and the famous Jingu Stadium, but something special to the park is the 300-meter-long ginkgo-lined avenue. This street is a celebrated spot for the fall leaves changing colors. So much that there's a Jingu Gaien Ginkgo Festival so people can have a good time while being surrounded by brilliant yellow ginkgo trees!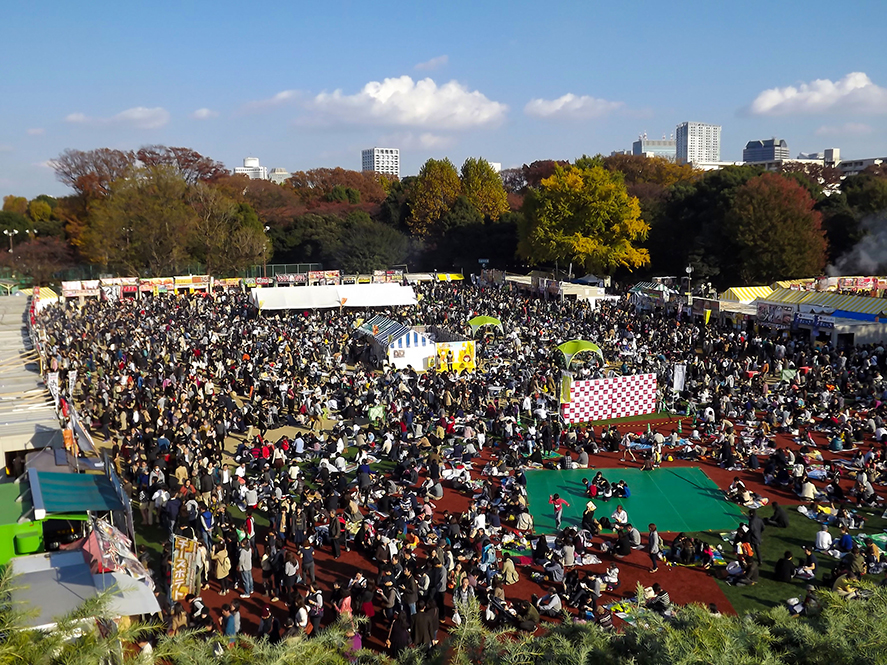 2018 Jingu Gaien Ginkgo Festival "Icho Matsuri"
2018年神宮外苑いちょう祭り

It isn't only a place to surround yourself with yellow.
During the peak of the Ginko season, Jingu Gaien Ginkgo Festival "Icho Matsuri" (神宮外苑いちょう祭り)
is held from mid-November for about 2 weeks annually.
In 2018, the festival will be held from November 16th to December 2nd (from 10am to 8pm).

Once you walk under the ginkgo tree canopy,
the festival with say over 50 food vendors will be there to give you the opportunity
to taste loads of regional dishes from all over Japan.
So make sure you go hungry!!!
Getting to Jingu Gaien Ichou Namiki (神宮外苑いちょう並木)
The avenue of gingko trees is in between Gaienmae Station (外苑前駅) and Aoyama-itchome Station (青山一丁目駅). Both stations about a 5min walk to the gingko trees. Either station will get you there, but we just thought since you are going to Jingu Gaien, Gaienmae would be easier to remember. From Gaienmae Station just take a left and go straight for say 2 blocks.
After visiting the festival, the Aoyama to Omotesando areas are great to explore! Or extend your trip to Shibuya, Harajuku, or Roppongi.


🍂Jingu Gaien Ginkgo Festival 2018
(2018年明治神宮外苑いちょう祭り)


G

o

o

g

l

e

Maps
🚉Closest station: 3min walk from Tokyo Metro Gaienmae Station (外苑前駅) Exit 4A exit OR
5min walk from Aoyama-itchome Station (青山一丁目駅) Exit 1
📅 November 16th to December 2nd
⏰ 10:00〜8:00pm

Basic Info
Columnist

Kelly

Hey there!! Thank's for checking out my page~★ I love exploring the crazy and funny sides of Japan as well as its hidden treasures.

SHOW COLUMN