2 Common Problems at the Train Station in Japan (and How to Solve Them with Ease!)
Lost your train ticket when going through the gates? Stuck with a full bladder and no bathroom? Confused in Japan? No problem!
① Shinkansen Troubles & Getting Through the Gate with No Ticket
The Japankuru team was on our way home after a long trip filming and gathering information in
Nagano
, and having spent hours on the shinkansen bullet train, we finally arrived at Ueno Station. I slipped my ticket into the shinkansen gate, headed through, and went to the second gate to get out of the station.
But what's this? Something is missing! My ticket is gone?
Whether the ticket got stuck in the machine and I didn't notice, or I was just so tired after a long day that I forgot to take it, it's hard to know―but what I do know is that this is a fairly common problem! And it happens with regular tickets, too, that are lost during the journey or forgotten on the train.
Fortunately, station attendants tend to be pretty understanding, especially if you look like a confused and distressed foreigner. If you find yourself ticketless, the quick way to solve this problem is to head to the exit gates and find the station worker in the little office to one side. Tell them that you lost or forgot your ticket, and if you're traveling with anybody else, show them the ticket you misplaced. You might get a slightly frustrated sigh as well, but the station attendant will probably print you off a ticket like the one shown above. It reads "Exit Ticket / Ueno Station," and it's a special ticket made only for exiting the station.

Exhausted and ready to go home, the station attendant came to my rescue, and I made it out of the station in one piece!
Obviously, the best plan of action is just to keep an eye on your ticket or store it in a safe place at all times, so you don't earn any suspicious looks from the station staff!
② Using Station Facilities When You're Not Taking a Train
Stuck outside of the train station gates, but in dire need of the bathroom on the other side? At times like these, a train ticket seems like a rare treasure. Fortunately, you don't actually have to buy a new ticket just to use a bathroom when you're stuck on the other side of the gate. Again, a quick chat with a station attendant will do the trick!

At small stations, especially when the bathroom is visible right from the station attendant's little office, they might just wave you through and keep an eye out for when you leave. At bigger stops, they'll print you out a special ticket, which generally has the station's name and the time. This way, they can check that you haven't done any traveling while inside the station gates! (Just be careful not to spend too long in the bathroom.)
Got a favorite shop inside the station gates? Well, you can use the same process to go shopping, even if you're not taking the train. (Tokyo Metro stations let you go in for free, but JR stations have begun to require a discounted ticket to enter for shopping purposes!)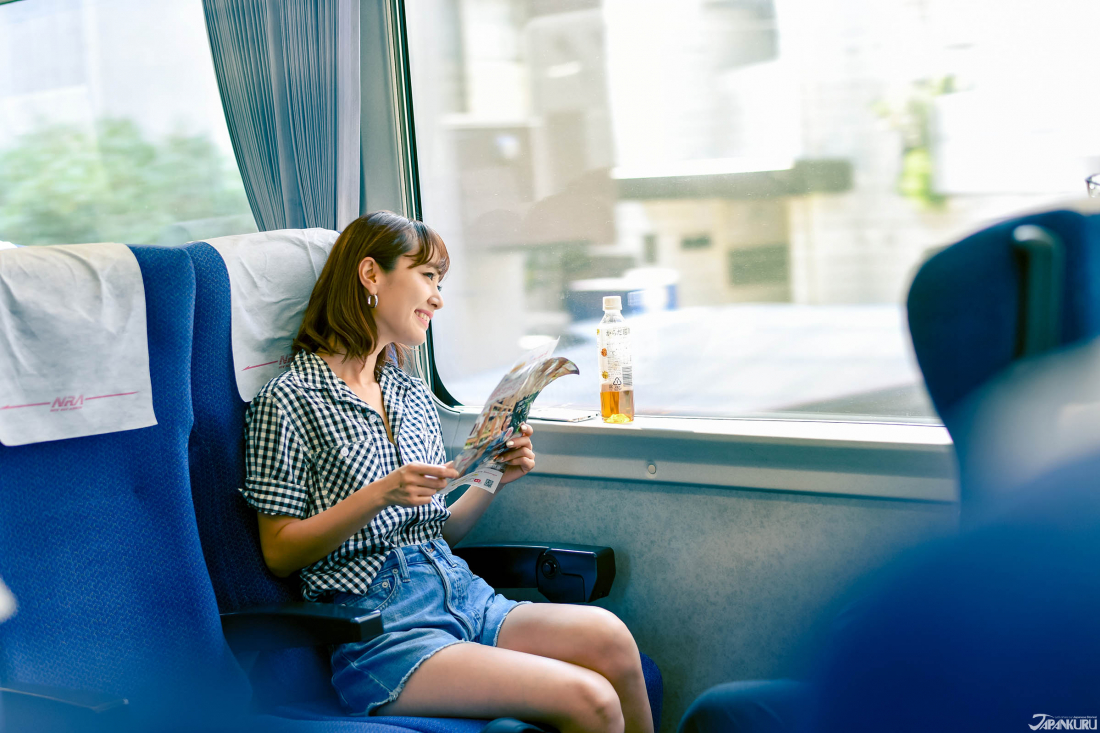 It looks like the moral of the story is that next time you're in a Japanese train station and getting ready to panic, talk to a station attendant first! They might not be fluent in English, but they can probably help solve your problem.
For more info and updates from Japan, check Japankuru for new articles, and don't forget to follow us on
twitter
,
instagram
, and
facebook
!
Basic Info
Columnist

Karl Kimizuka

Hi, I'm Aussie/Japanese that lives in Tokyo. A local expert in Taito City. I enjoy the diversity of culture and mainly...Food!

SHOW COLUMN
Related Article