The Four Seasons in Minamiaizu - Snapshots from Spring, Summer, Fall, and Winter!
Grab your camera and get going, it's time to take a peek at Minamiaizu's gorgeous natural scenery throughout the seasons.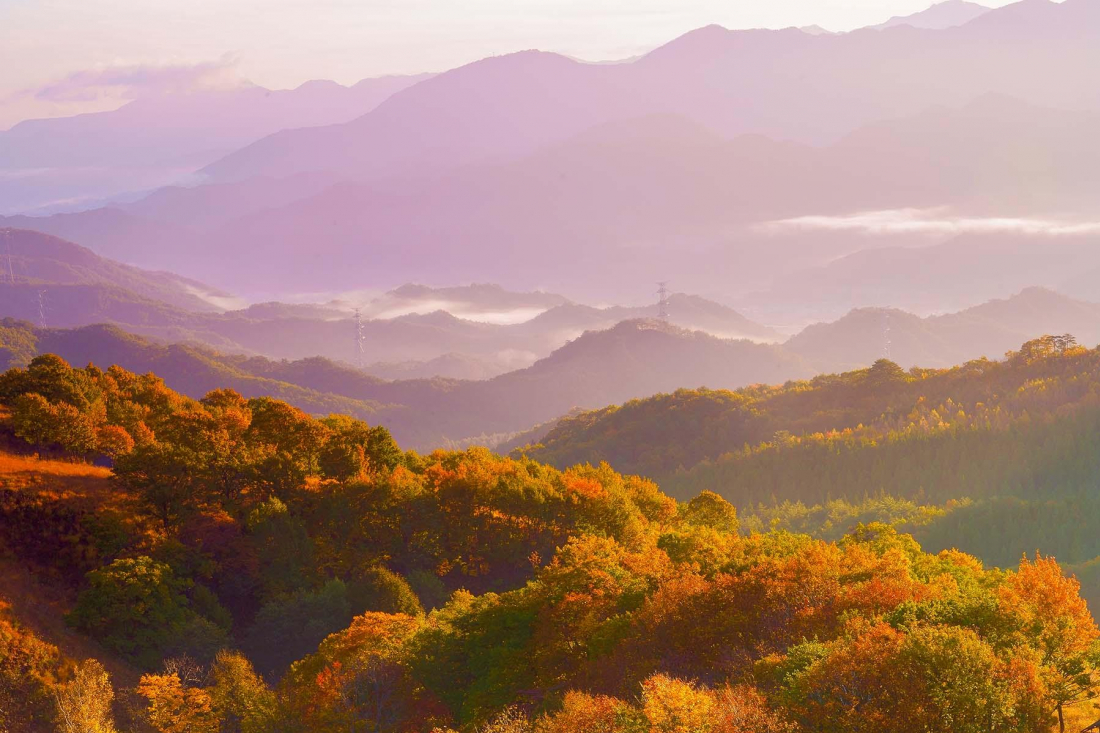 In Minamiaizu, the scenery changes throughout the year, showing off the best of each season―from vibrant blooming flowers to light, fluffy snow, sparkling in the sunlight. So, whether you're looking to take gorgeous photos of Japan's great outdoors, or just want to check out some breath-taking views, we hope you're ready to gear up and go!
Spring in Minamiaizu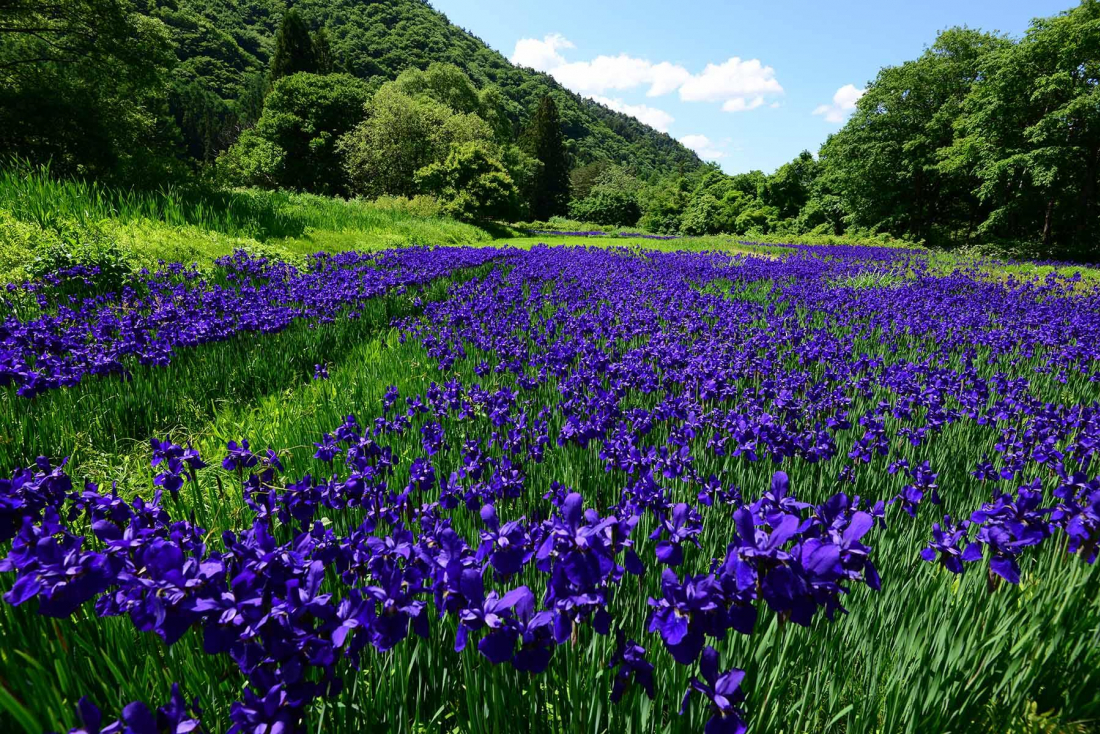 Cherry blossoms, daffodils, and more unusual blooms like pheasant's eye (like little red buttercups) and lysichiton camtschatcensis (nicknamed "skunk cabbage," but related to the peace lily)...

Flowers burst into bloom across Minamiaizu, bringing spring to life each year!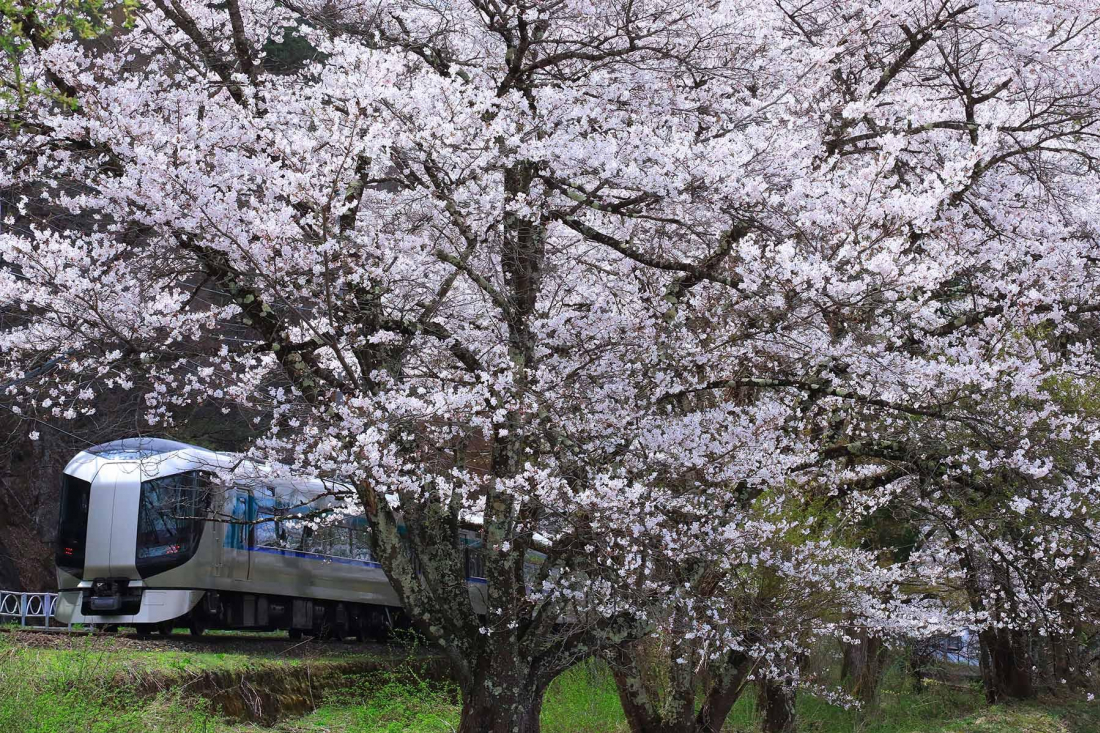 One of the most popular ways to enjoy the spring blooms in Minamiaizu is to admire the cherry blossoms together with Aizu Railway's "Liberty Aizu," an iconic limited-express train.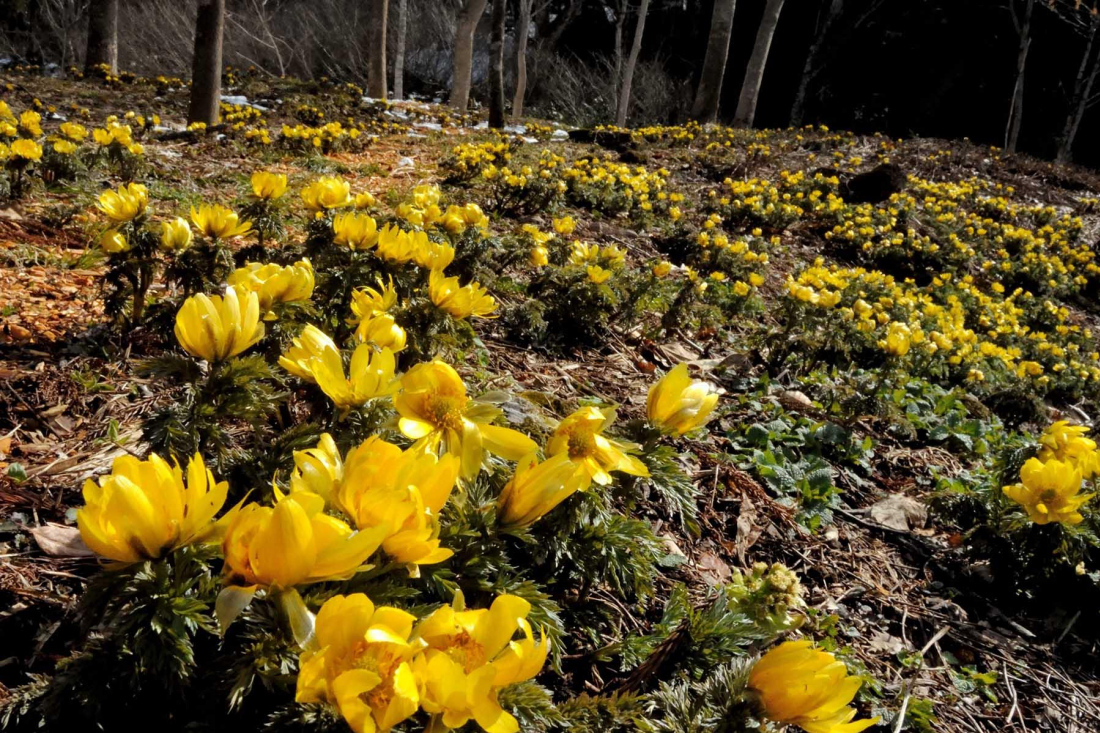 Seeing the plants begin to bud early in the season, shaking away the last of the winter cold and springing into color, brings a little warmth to the heart after months of chilly weather.
Summer in Minamiaizu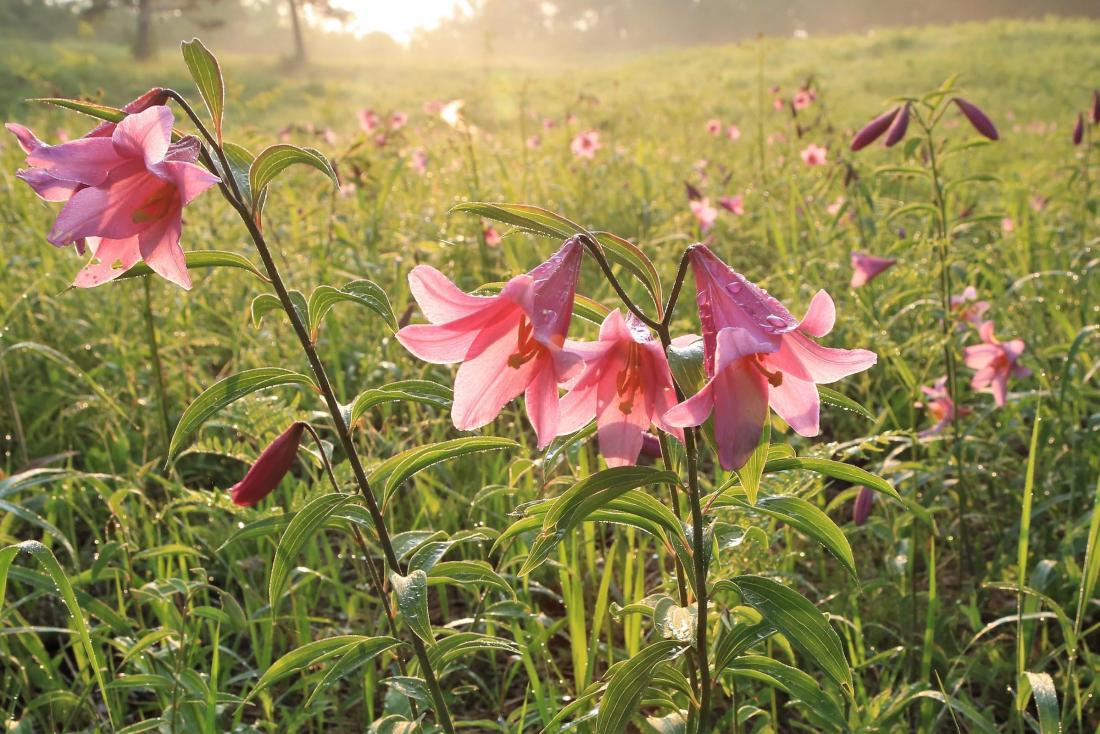 You know summer has arrived in Minamiaizu when the maiden lilies (lilium rubellum, AKA otome-yuri) begin to bloom! The fields of maiden lily in Takashimizu Nature Park are some of the biggest in Japan, and every summer over a million of the pink flowers grow wild over 70,000m² (753,474ft²).

Over in the Komado Wetlands, an official natural monument of Japan, visitors can also enjoy views of fluffy white cottongrass and golden Nikko daylilies.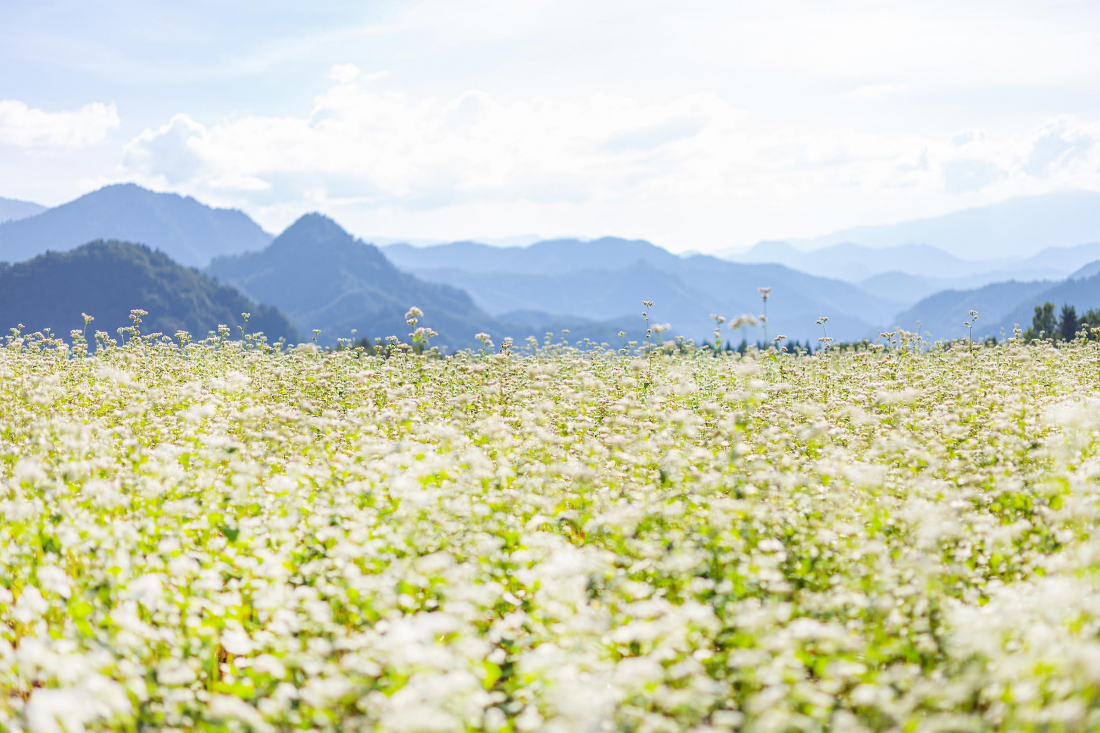 At the other end of summer, as it comes to a close, another highlight of the season bursts onto the scene, as 120,000m² (almost 1.3 million ft²) of buckwheat fields in the Takatsue area of Minamiaizu turn white with small flowers. A white carpet of the little blossoms rolls out to greet you, stretching out from mountain foothills.

The buckwheat fields in Minamiaizu are split into upper and lower sections, planted at slightly different times, which means this unique view sticks around for a while, spread around the area.
Autumn in Minamiaizu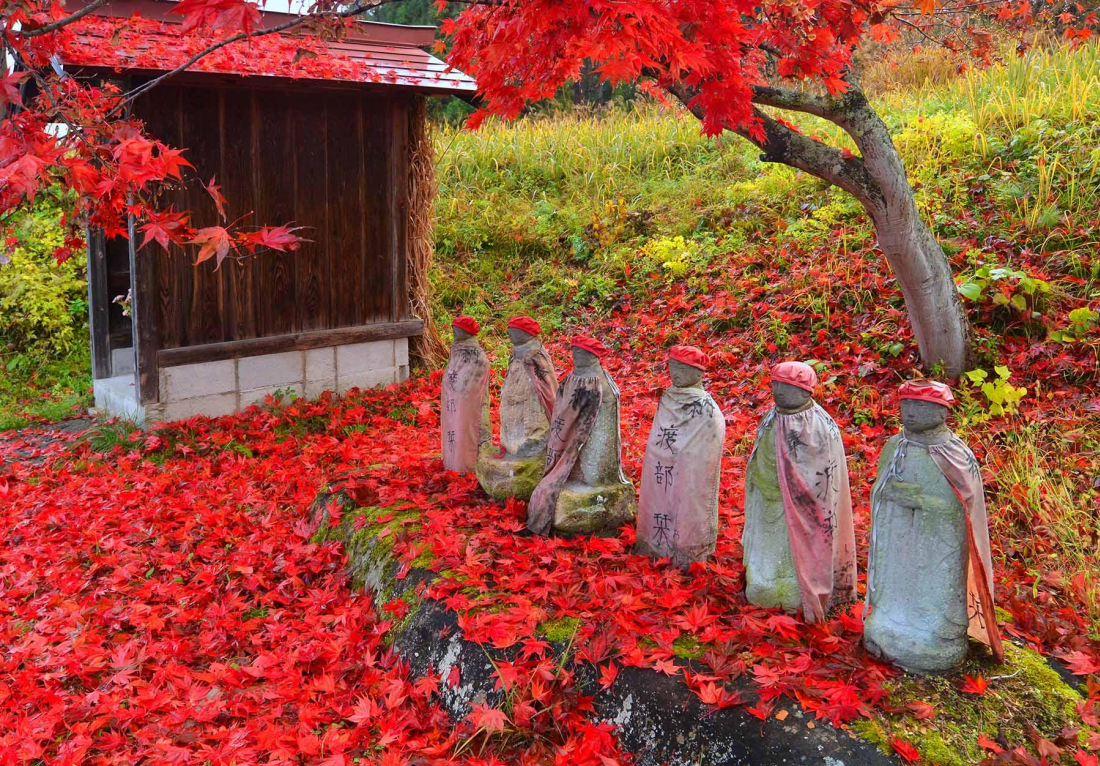 Surrounded by mountains, Minamiaizu is replete with spots where travelers can enjoy the Japanese tradition of "
koyo
" (紅葉), admiring the season's beautiful foliage and colorful fall plant life.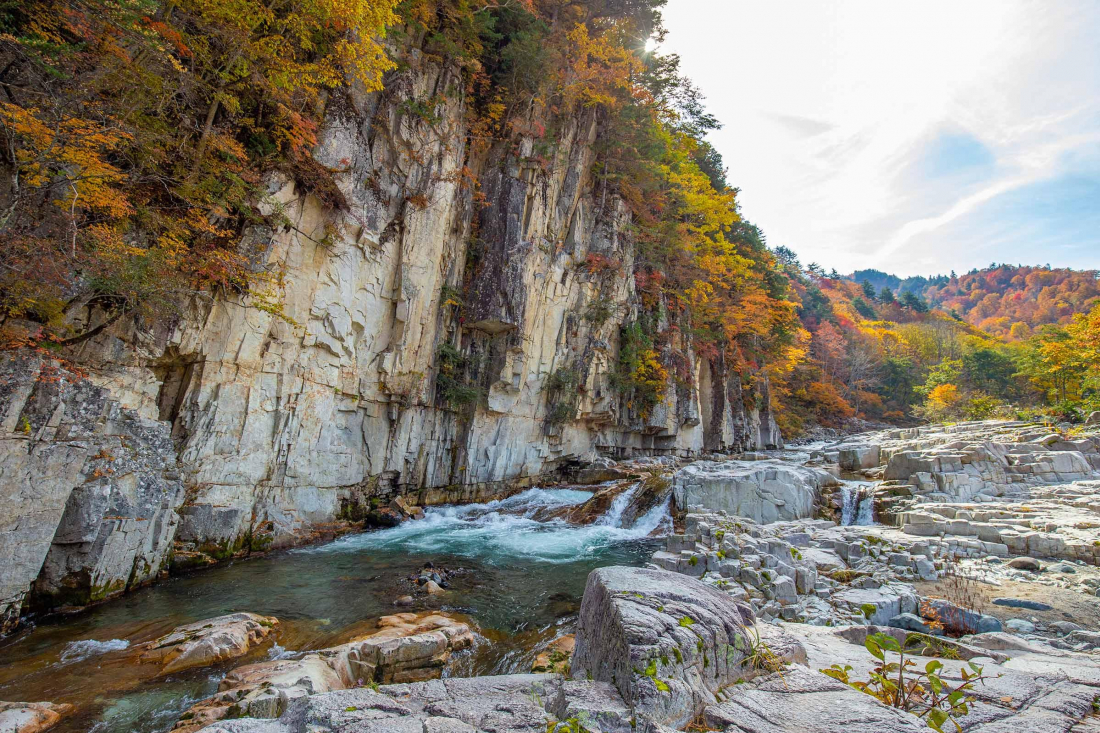 Out of Minamiaizu's many koyo spots, the sheer cliffs of Byobuiwa are especially popular, and the rock face towers over the Ina River, crowned with gorgeous autumn foliage. The imposing cliffs and impressive color of the surrounding trees has been known to take visitors' breath away, and the paths through the area offer a great way to enjoy the natural scenery.
Winter in Minamiaizu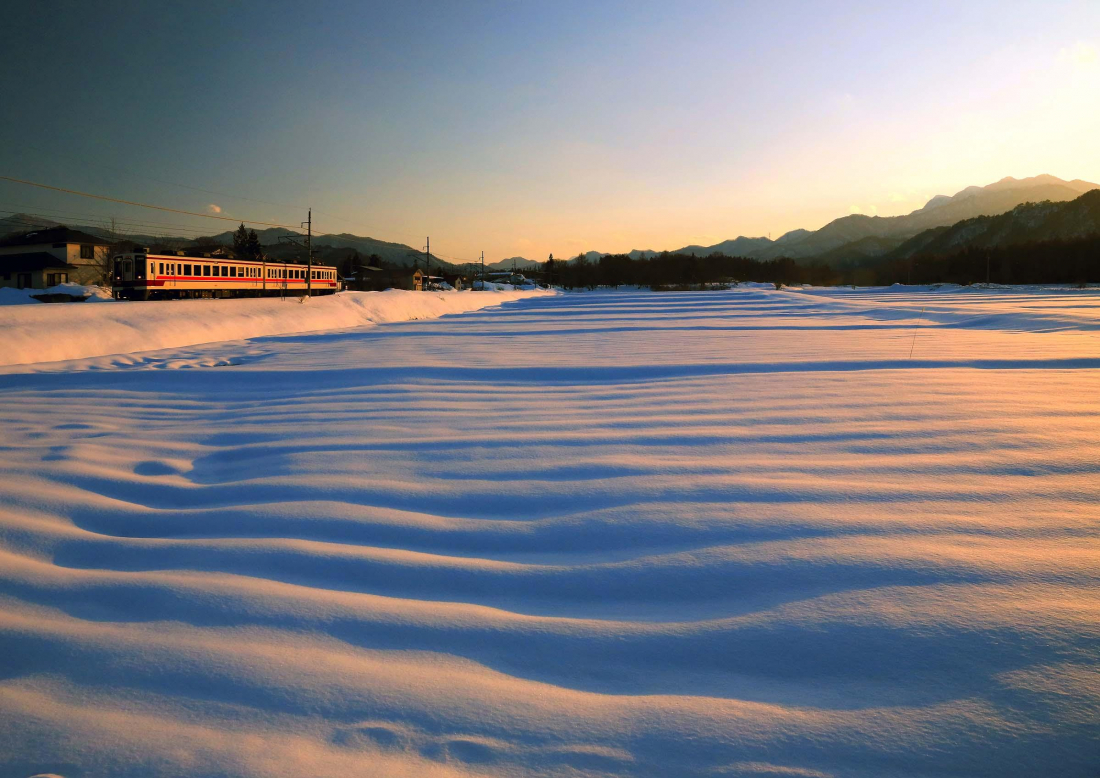 Minamiaizu is a part of Japan's northern
Tohoku region
, so it's no surprise that winter brings plenty of soft, fluffy snow. When the snow arrives, that means it's time for winter sports lovers to arrive―Minamiaizu is great for skiing and snowboarding.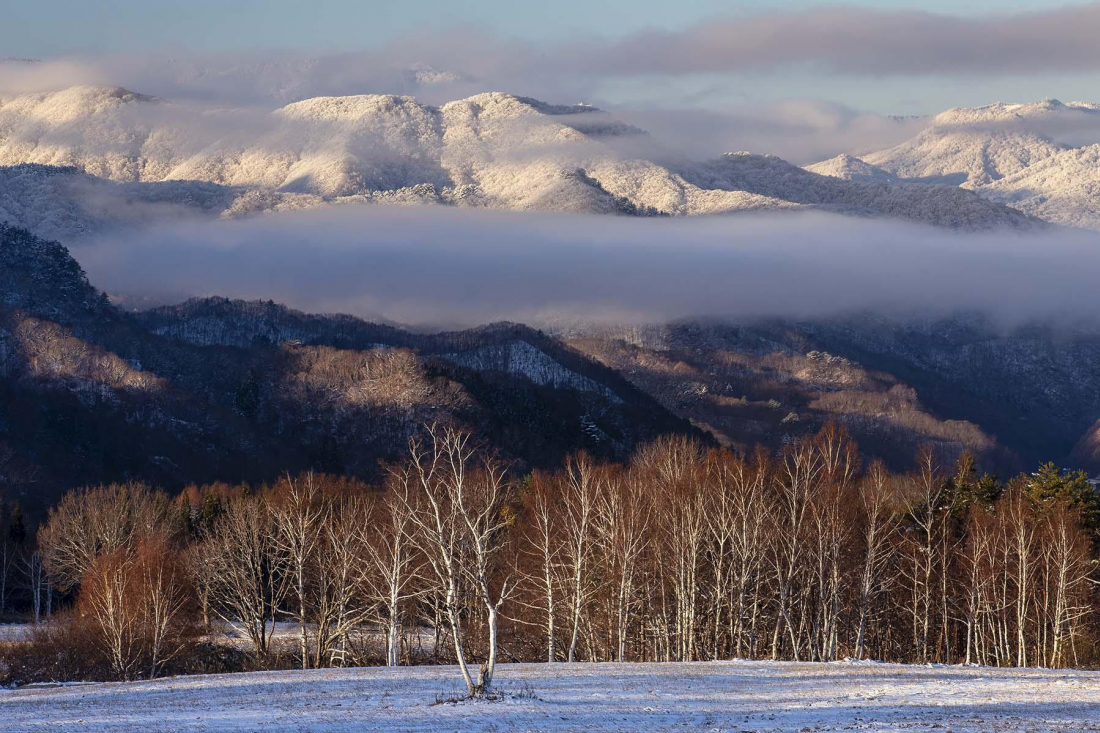 Just within the city limits, there are four ski resorts in Minamiaizu, each with their own slopes covered in Japan's
famous powder snow
: Aizu Kogen Daikura Ski Resort, Takatsue Ski Resort, Aizu Kogen Takahata Ski Resort, and Nango Ski Resort.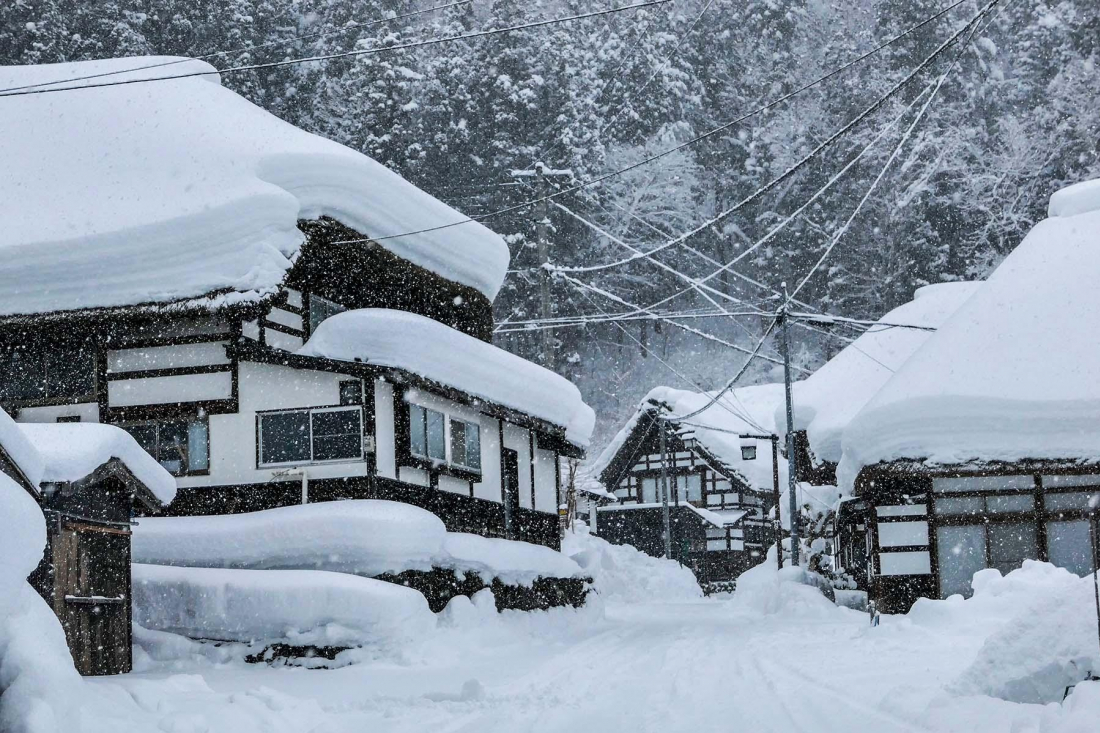 If you've been hoping to take some snapshots that look like pictures from a fairytale, the streets of Minamiaizu after a fresh snowfall are pretty magical.
Enjoying All Four Seasons in Minamiaizu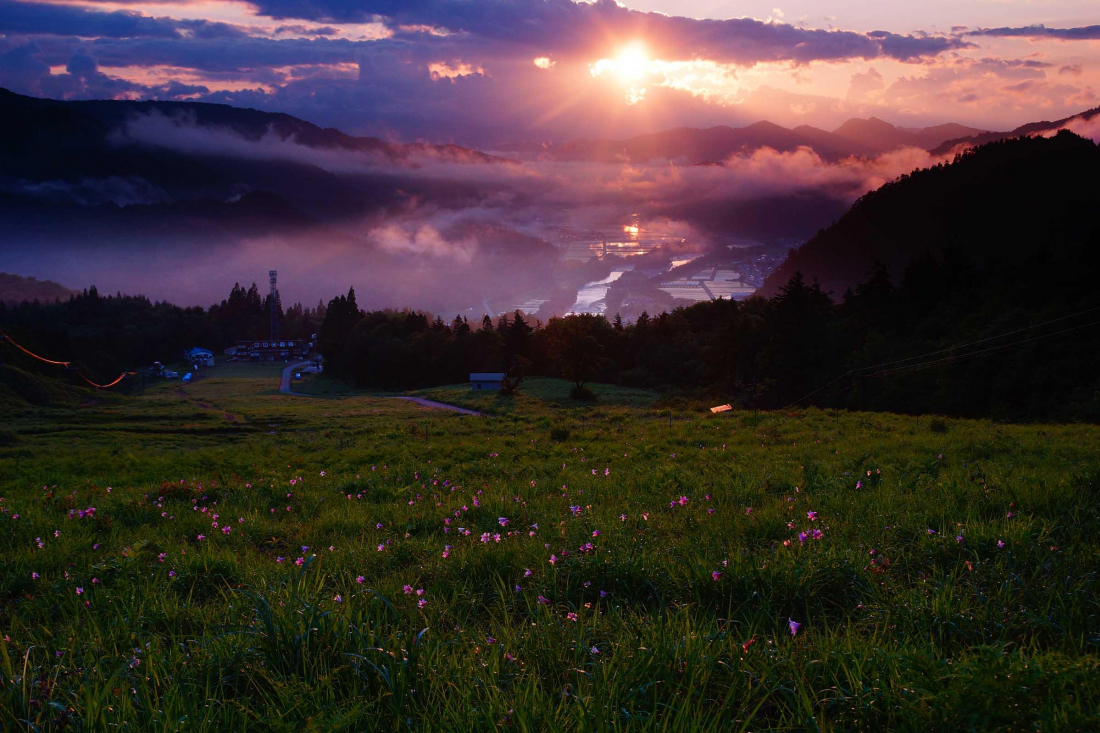 Minamiaizu: where each season brings new excitement and fresh photo-taking opportunities. There's always a good reason for another return visit!
For a glimpse of what Minamiaizu looks like right now, check out their official English-language social media channels, called "Welcome Minamiaizu", on
Instagram
and
Facebook
.
For more updates and info from Japan, follow Japankuru on
twitter
,
instagram
, and
facebook
!
Basic Info

| | |
| --- | --- |
| Name | Minamiaizu, Fukushima (福島県南会津市) |
Related Article