Suica & Pasmo Sales Put on Pause ・ What to Do When You Get to Japan
How should tourists get around in Japan? With standard Suica and Pasmo transportation cards off the market, it's time to look for alternatives.

Image Source: Pasmo
In Japan, the "IC card" is a vital tool, and Suica and Pasmo are some of the biggest names. These chargable prepaid cards are mainly transportation passes, letting you pass through the gates of almost any train station in Japan, or hop onto buses all over the country. But these days they're even more powerful than that - accepted as a payment option in convenience stores and when buying drinks from a vending machine. They're a daily necessity for locals and travelers alike throughout Japan, but due to a semiconductor shortage that has reached its peak in recent months, some of the most popular IC cards are being taken off the market for the time being.
Fortunately, the companies that sell and manage Suica and Pasmo cards aren't out there trying to make life difficult for the many people who need an IC card for their everyday lives. The truth is, the cards that are going away are the most standard versions of Suica and Pasmo, but there are still options for everyone. For local residents, registered IC cards are still easily obtained - they just have to be officially registered before being used, which makes them impractical for temporary visitors in Japan.
Suica officials (partially in an attempt to tamp down customer frustrations) have been particularly emphasizing the digital "
Mobile Suica
," which can easily be set up on any smartphone and then conveniently charged on the go. But for tourists enjoying a trip to Japan, there's one very special ~exclusive~ option.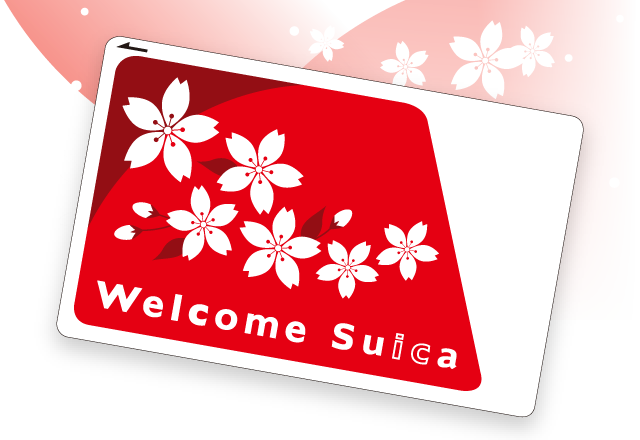 Image Source: JR East
The "Welcome Suica" card is just for foreign tourists in Japan, made to cater to those using Japan's trains and buses for a shorter period of time. They're made out of particularly thin plastic, so they wouldn't stand up to the ravages of time, but for short-term travelers they're especially light and convenient - and they can do everything a normal IC card can do!

A Welcome Suica...
...can be purchased without a card deposit (required for a regular Suica), charged with up to 20,000 yen at once, and then used over and over for up to 28 days.
...can be quickly and easily tapped to get in and out of stations. (No need to calculate exact fares and buy tickets again and again.)
...can be used anywhere Suica is accepted, which means trains, buses, monorails, streetcars, convenience stores, taxis, the list goes on.
...can be used all over Japan! (Suica used to be only for eastern Japan, but thanks to transportation agreements in recent years, these cards can now be used all over the country!)

But watch out! Because it's a temporary card...
...money charged to a Welcome Suica cannot be refunded under any circumstances.
...Welcome Suica users must carry the "reference paper" (card details handed over at purchase) with them whenever using their card!
...when charging the Welcome Suica, Japanese yen in cash is required. (No credit cards!)
...if the card is lost, it can't be reissued. (You have to get a brand new one.)

So... keep your reference paper on you, don't put too much money on the card at one time, and you're probably good! Or if that seems like too much trouble, just get a Mobile Suica instead!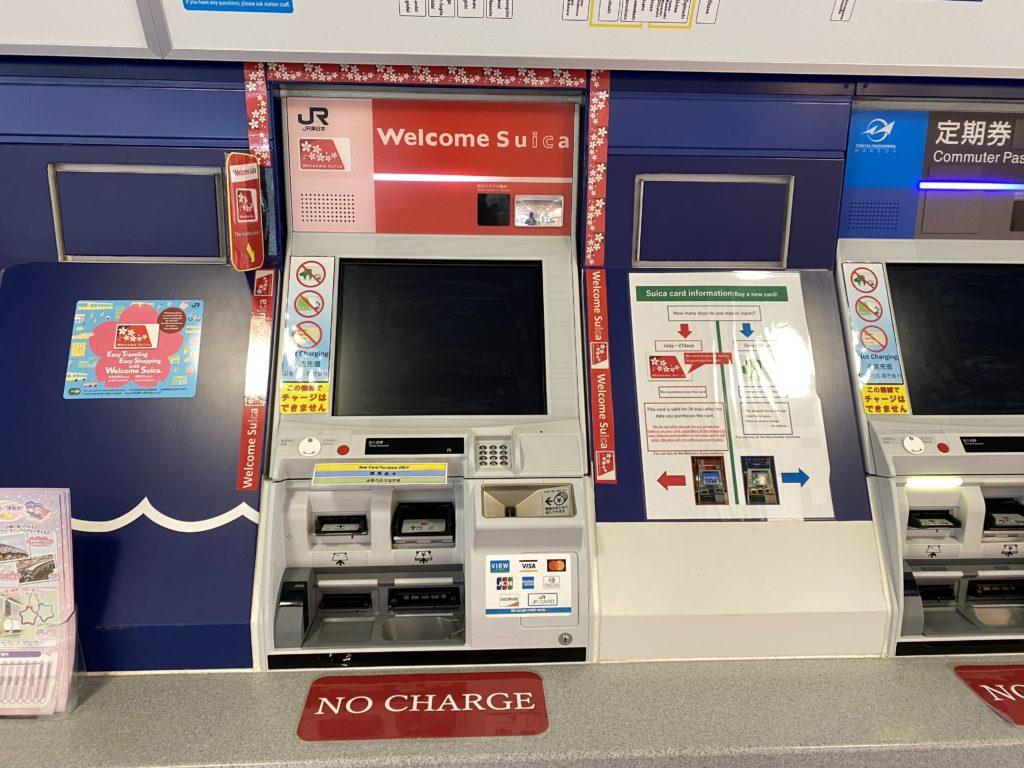 Image Source: Cari Angin Tokyo
Wondering where to get your Welcome Suica? They're available in plenty of convenient locations, especially for travelers first arriving in Japan. There are JR East Travel Service Centers selling Welcome Suicas all over Tokyo, including Narita and Haneda Airport, or major stations like Tokyo, Shinagawa, Shibuya, Shinjuku, and Ueno. But you can also get one straight from a ticket machine at Narita Airport Terminal 1 Station or either of the Tokyo Monorail Haneda Airport Stations!
Get the Mobile Suica ahead of time, or grab a Welcome Suica on your way into Japan, and you'll be making your way through Japan's maze of trains and buses like a local in no time!
For more info and updates from Japan, check Japankuru for new articles, and don't forget to follow us on
Twitter
,
Instagram
, and
Facebook
!
Related Article