Nagatanien X JAPANKURU CONCIERGE DESK Special Limited Time Event!
Free Ochazuke For You!!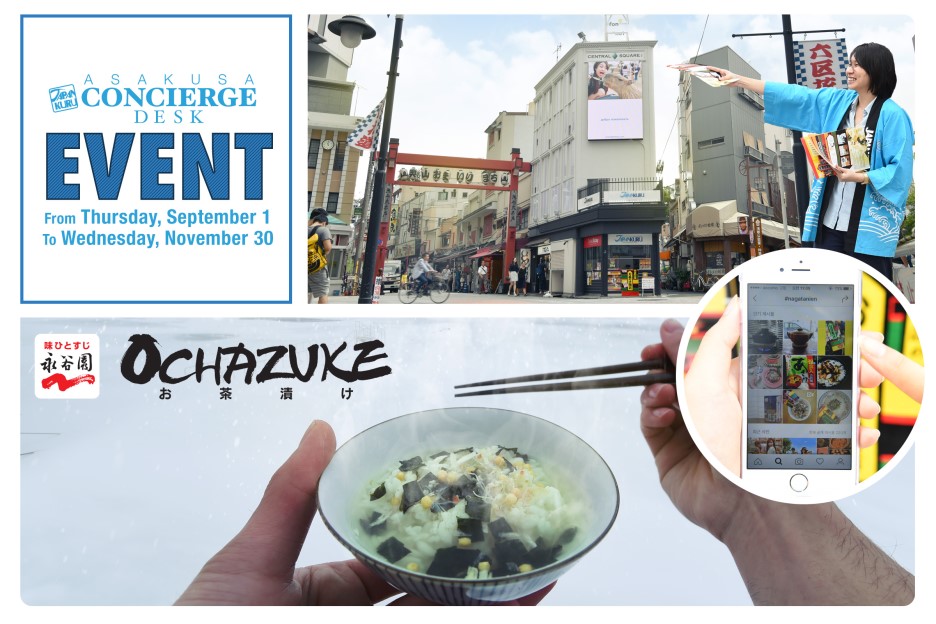 Nagatanien X JAPANKURU CONCIERGE DESK Special Limited Time Event!
What is ochazuke?
It is just simply white rice topped with seaweed and other ingredients and hot tea!! If you need some fast and easy dinner ideas, ochazuke is definitely one of the best suggestions for you!

Nagatanien is?
Nagatanien is the biggest ochazuke company in Japan! If you ask Japanese about ochazuke, almost all of them will give you the same answer "Nagatanien"! Actually it is Nagatanien's idea to develop this instant food which is still a best-selling item until now.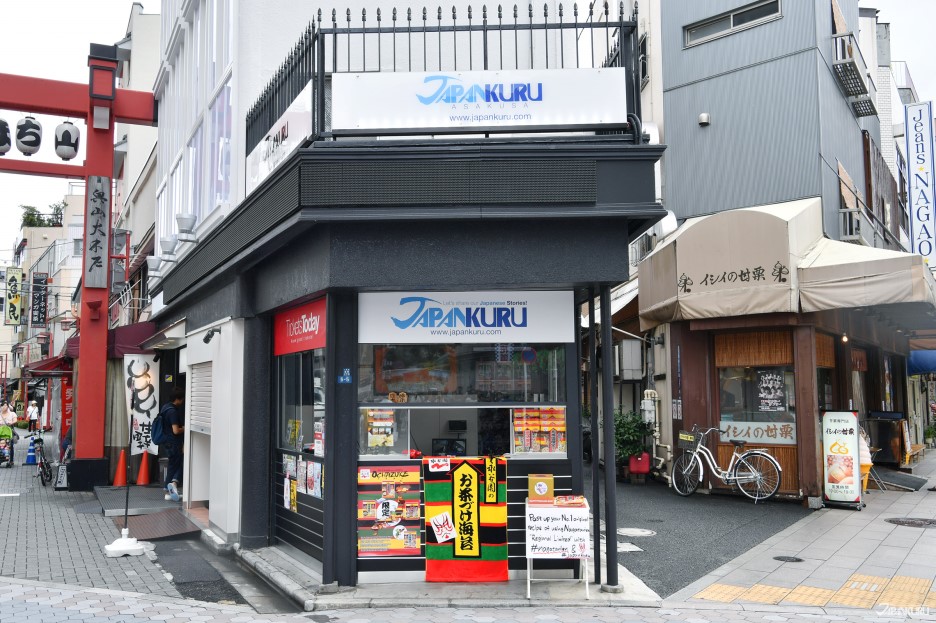 Limited Time Event
Just opposite to Don-Quijote Asakusa, there is a tourists information center called JAPANKURU CONCIERGE DESK where you can find staff who can speak Japanese, English, Chinese and Korean! If you have any questions about traveling in Japan, please feel free to go there and ask!
Event Information
Location: JAPANKURU CONCIERGE DESK
Period: Now to 30 November 2016
Hours: 10:00 - 19:00 (Tue to Sat)
*First 10 visitors each day ONLY
Event Information
02. Create your own special ochazuke recipe

By using the Nagatanien ochazuke, create your own special ochazuke and share the recipe and photos on SNS like Facebook or Instagram. Don't forget to tag #nagatanien and #ochazuke! We will select winners who share the most creative recipes! (Winners will be announced in mid of December 2016. Only winners will be contacted.)

Grand Prizes
1st Prize: Nagatanien Special Prize Set x 1
2nd Prize: Nagatanien Local Limited Edition Set (Toppings for rice, Miso soup, curry etc.) x 5
3rd Prize: Nagatanien Local Limited Edition of Ochazuke and Toppings for Rice Set x 10
Local Limited Edition!
These limited editions are made with local food and ingredients. The following limited editions are available now: Okinawa, Hokkaido, Shinshu, Niigata, Kansai, and Tokyo!!

01. Hokkaido Limited Edition

02. Okinawa Limited Edition
Located in the southernmost part of Japan, Okinawa is famous for the beautiful sea and local food. Okinawa bitter melon, pork and seaweed are used to make this limited edition of ochazuke.

03. Shinshu Limited Edition

04. Niigata Limited Edition
Northeast Japan is famous for the winter sports! Many foreign visitors come to ski or snowboard every year in Niigata! Yellowtail fish and red crab are used to create this limited edition.
05. Kansai Limited Edition

06. Tokyo Limited Edition
As being the capital of Japan, how can Tokyo be left! For the Tokyo limited edition, ideas from the famous fish market Tsukiji is used, and sea bream and tuna are used!