InSPYre 🕵 Nightlife Entertainment in Shinjuku - Tokyo's Newest Spy-themed Escape Room
InSPYre 🕵 Nightlife Entertainment - An Escape Room Concept in the Center of Tokyo
🔍An Escape Room Concept in the Center of Tokyo🕵
Shinjuku is one of the most exciting places in Tokyo, but still lacks a bit in the nightlife entertainment business. There are famous places to hang out such as the Robot Restaurant and Golden Gai, but what about when you're done hanging out at those places but you aren't ready to call it a night?
Well, with escape rooms becoming probably ones of the most popular entertainment venues around the world, a spy-themed escape room recently opened up in Shinjuku's Kabukicho. Here you will become a spy and be given various missions to solve in a given time in order to escape from the building. You don't need to go far since it's in the center of Shinjuku and it's an opportunity to have a great time without necessarily spending as much money as you would at an amusement park.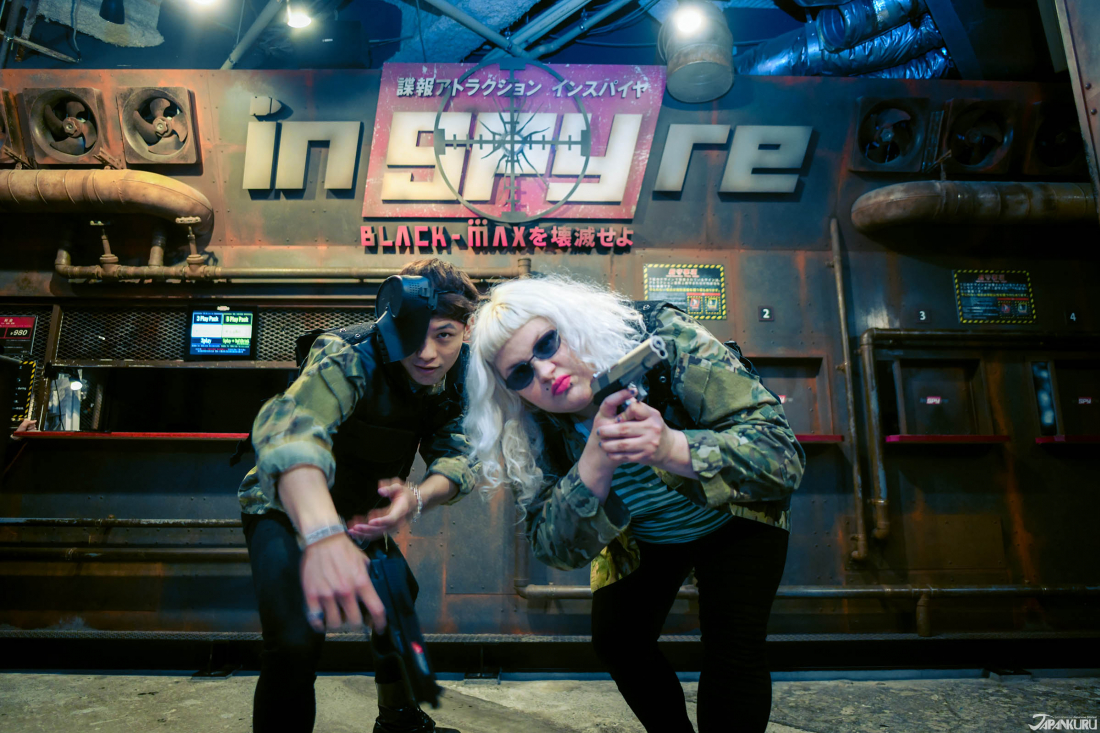 Shinjuku's Latest Entertainment Venue
🔍inSPYre🕵

In this article, we want to introduce you to the place and its concept. A good opportunity to discover the Escape Room if you have never done so before!

So why inSPYre?
Just because you will become a spy, infiltrate enemy bases and solve different riddles to get you out of the clutches of the place. Perfect concept of infiltration / extraction.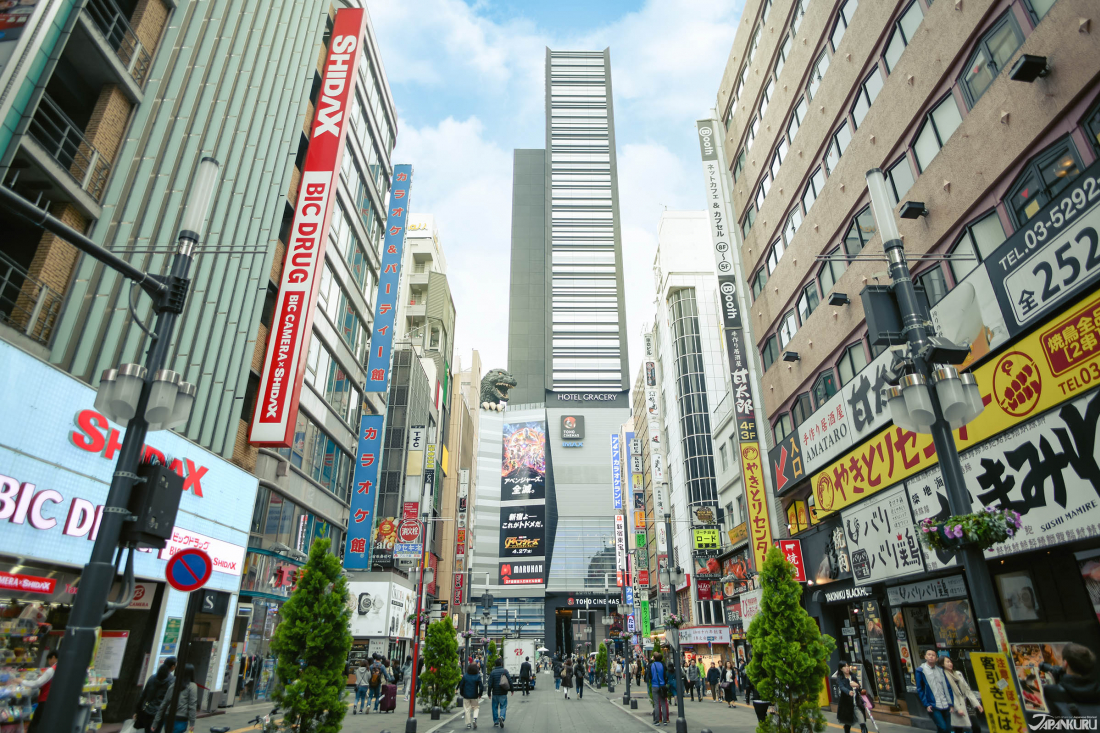 There are a series of play packages you can do at
inSPYre
, which is nice because you can play around your schedule. Whether you have only a few minutes or hours, you can still have a good time in the capital's largest entertainment area. The times in the parenthesis below the dates and times of sale.
in
SPY
re
G

o

o

g

l

e

Maps
⏰ : 11am - 5am the next morning (no fixed holidays)
💴 : 1 game (20 minutes) 980yen
・2 games (+ drink bar) 1980yen
・3 games (Mon~Fri open to 6pm) 1980yen
・3 games (Mon~Fri 6pm to 11pm, + drink bar) 2480yen
・3 games (Weekdays&Holidays open to 11pm, + drink bar) 2480yen
・5 games (Mon~Fri open to 11pm, + drink bar) 3480yen
・"Asobihodai" All you can plan (Holidays, Sun~Thurs 11:30pm to 2:30am, + drink bar) 3480yen
・"Asobihodai" (Fri, Sat, day before holidays 11:30pm to 2:30am, + drink bar) 3980yen
*Final game is at 4:30am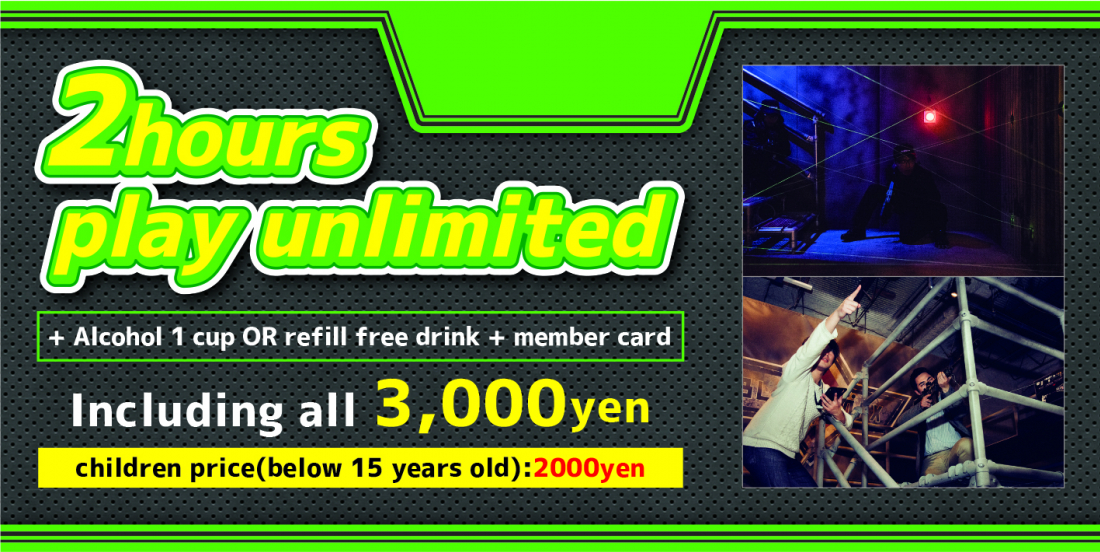 🎫 Special coupon for foreign guest!🎫

Allows, 2hrs unlimited play, 1 free alcoholic drink or all you can drink soft drinks, the ID card necessary to play is also included!

One ticket is only good for one person, however, if you are in a group each person is allowed to use a coupon! Normally for a 3,000yen game you are only able to play 3 times, so using this coupon saves you a TON! You are also able to use this coupon from open to close, so there are no time restrictions! Just have a great time!!

✴Please be sure to show the ticket/this image to the staff at the counter.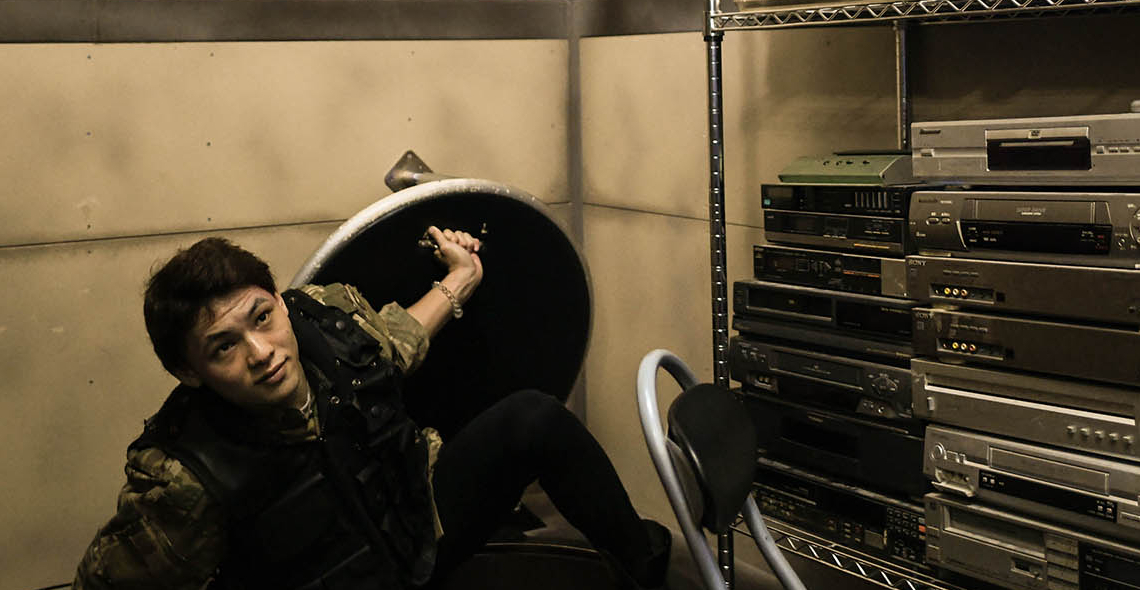 🔍It's like a Movie Set🕵
The universe of inSPYre unfolds in a fighting atmosphere.
Your mission...
is to infiltrate the base camp of the evil organization Black-Max.
The players must follow the instructions given by the spy headquarters
to escape from the venue in
less than ten minutes.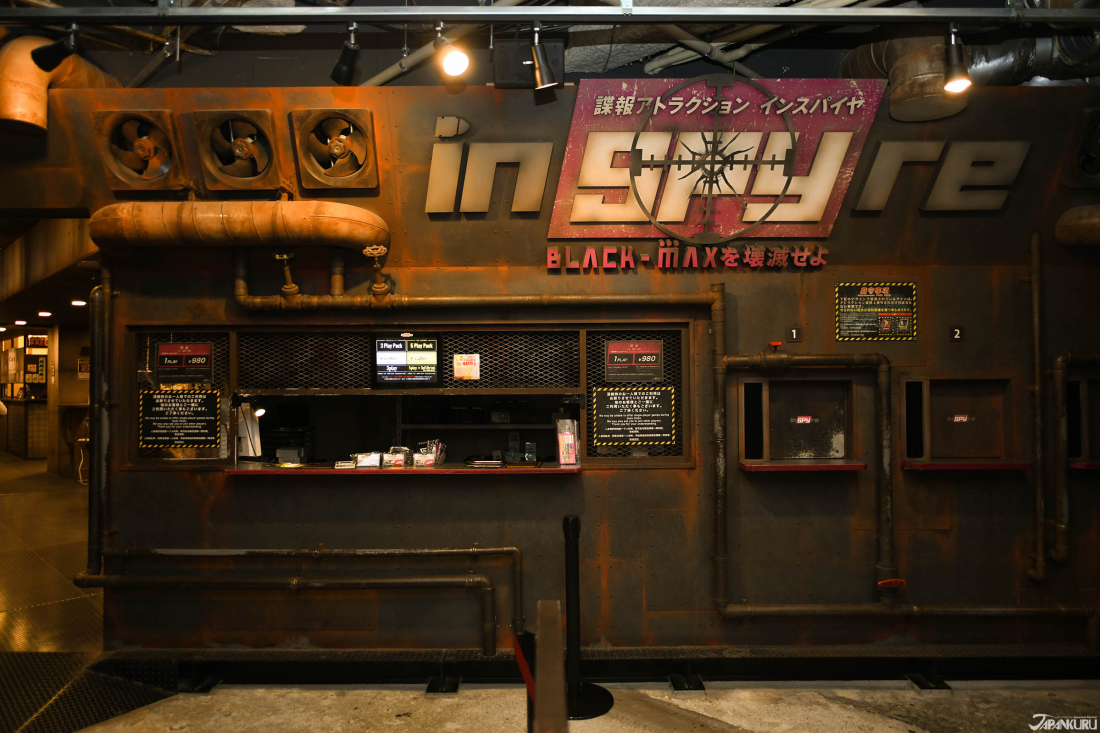 🔍inSYPre, How to Play🕵

There are a few steps to follow
to start the game,
but it is really simple and possible even if you don't speak Japanese.

One really important thing to mention
is that only children from 7 and up can participate.

❶ Choose your party number

It's up to you to choose how many games you want to play during your visit. Each play lasts about 20 minutes and 5 people can participate at a time. We recommend using the "3 play" option because it's pretty difficult to finish on your first pass.

After your registration, you will receive
· Electronic pads with their instructions (one per team, comes in English, Japanese, or Chinese)
· Armbands to distinguish teams
· Access ID card (for an additional 100 yen)

❷ Put on your armband

After recovering all you have to do is wait for the game to start. The game starts with the other teams and there are 12 themes so it is very unlikely there will be overlap.
Wear your armband, watch the video on the screen above where you got your supplies to get an idea of the game and wait a moment longer.

❸ Go to the starting point

When the video is complete, you will be directed to a room with a compartment.
In this room, you will have a more detailed picture and the ID card received at the reception will be recognized by the barcode.
The card works like a ticket to an amusement park so all you have to do is scan it. When the process is over, the game begins!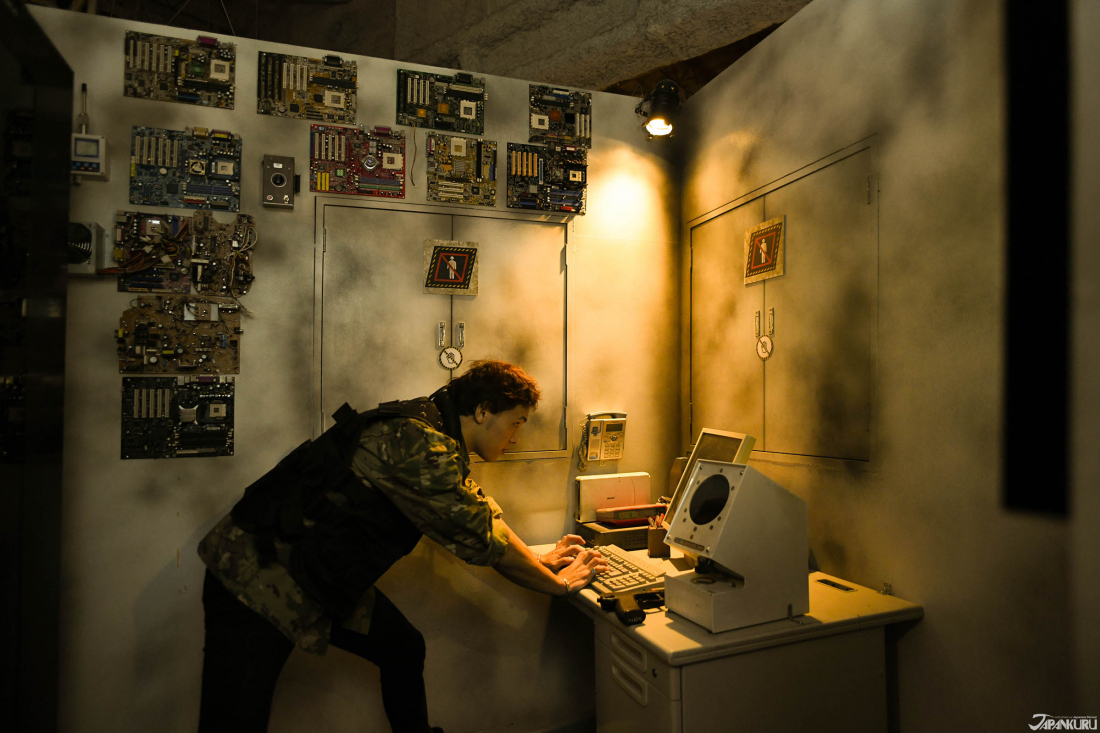 🔍Much More Entertaining Than You Might Think🕵

InSPYre is a challenging game that most Westerners will love.
It's a bit like putting yourself in the shoes of your favorite spies
to fulfill a new mission.
Haven't we all dreamed of becoming the hero of your favorite spy series?
Here you can so be sure to
make the most of it!
No doubt that foreign tourists will appreciate the content of this game!
🔍Experience ALL Facets of Japan 🕵

Tokyo is quite far from the mountains and the sea, making tourism mainly concentrated in the city center. Some people can get disappointed by the city since it is often only about eating and shopping, entertainment, let alone night entertainment is lacking.
With inSPYre you can have a new experience that will allow you to both use your mind and immerse yourself in a unique atmosphere!

Also, be sure to look at JAPANKURU🐶 for more exciting articles every day!!

Or add us on Google+, Instagram, Facebook to share your Japanese pictures💖🗾
SPECIAL INFO

OFFICIAL INSPYRE COUPON!!

Allows, 2hrs unlimited play, 1 free alcoholic drink or all you can drink soft drinks, the ID card necessary to play is also included! No time restrictions (can use anytime between open to close)!