The Izanami project: A dance group that mixes traditional dance genres with modern dances!
Traditional Noh Meets Modern Dance!
Taking those traditional dance styles and productions such as Noh and Kabuki and putting the modern dance spin on it. This is the IZANAMI project!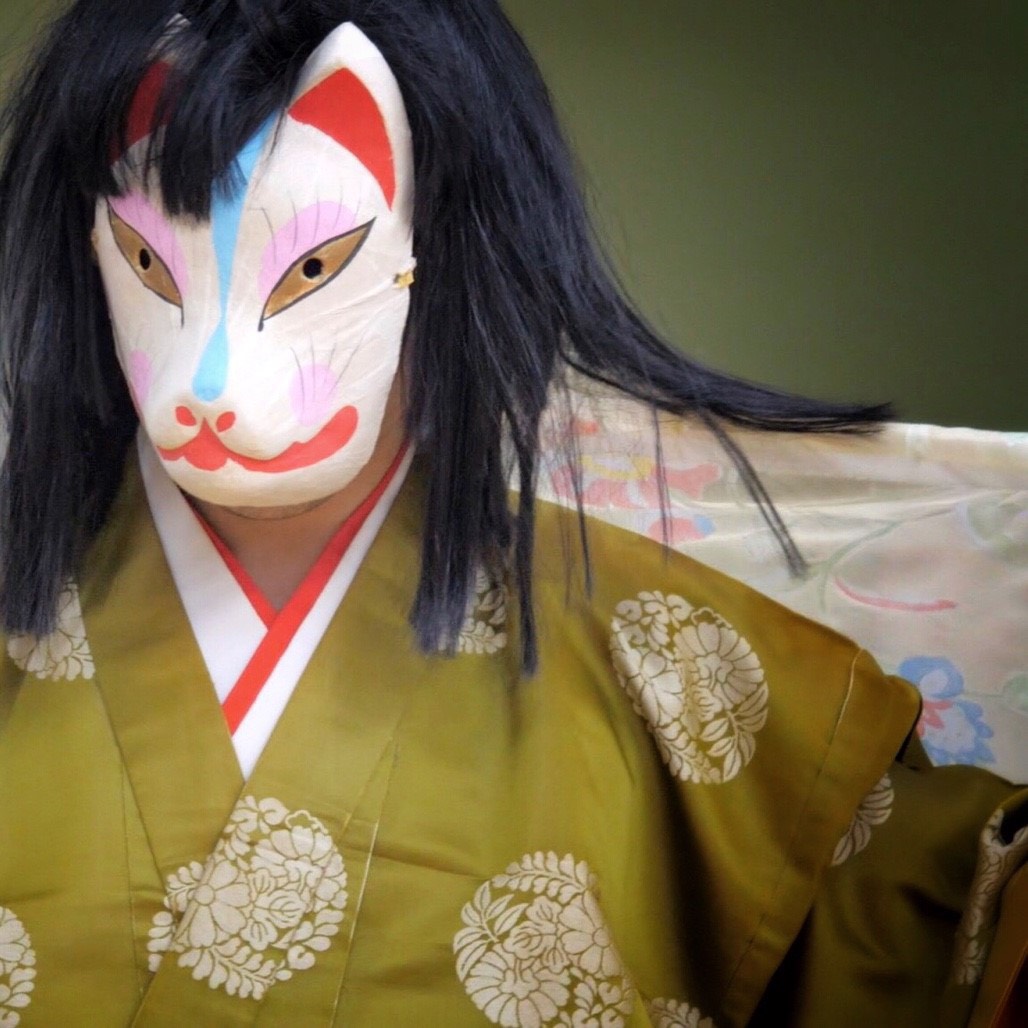 The Traditional Performance Arts: What are Noh and Kabuki?
Noh and Kabuki are ancient styles of Japanese stage performance arts, with them debuting around the 14th Century and 17th Century respectively. With Noh, the idea behind it was performing a story with a supernatural being or demigod becoming human and interacting with others. Kabuki was more a display of strange (but also skilled) dancers. A slightly interesting sidenote is that Kabuki was an adult male only performance art after female and young male kabuki performers being banned early on after its inception.
The IZANAMI project! Bringing Noh and Kabuki into the Future!
The IZANAMI project is a dance group that featured on the day of the PyeongChang Winter Olympics 2018 Opening Ceremony, as part of the festivities! Appearing at the Gangneung Arts Centre as part of the Cultural Olympics shows, the team of just 10 dancers and 3 musicians performed a quintessentially Japanese dance performance, showing off a taste of modern and traditional Japan in South Korea.
Appearing the day after the North Korean delegation on the same stage, this small group of dancers brought magic and mystery to the big stage. With amazing reviews being received from those that saw, the group has continued and have since their performance grown and created something a lot bigger than before!
The production mixes the highly stylized Noh and Kabuki traditional performances which focuses highly on masks and costumes to portray characters, with jazz and modern dance, which results in a rare blend of tradition and modern, something that after looking at cities such as Tokyo and Kyoto, you can realize Japan does exceedingly well!
Bringing [MIYABI] back to Japan
After such a successful show being held in South Korea, the IZANAMI project decided it was time to bring this blended traditional modern performance back to its cultural home, Japan. With this, they have decided to bring it for a one day only event, with two performances happening, one in the afternoon and one in the evening, held at one of the most famous auditoriums in Tokyo, Nihonbashi Koukadou (Nihonbashi Auditorium). It's also a location that is easy to get to from most places in Tokyo, which means not only Japanese people but those from overseas can go and watch and feel [Japan's beauty] on stage.
With this show, the production has evolved and the scale of the production has increased dramatically! The number of performers has also doubled with new roles and more instruments being brought in! The IZANAMI project searched all around Japan for these talented dancers and muscians, and in doing so they have created an amazing production that shouldn't be missed.
Crowdfunding Campaign
As a way to not only help pay for costume creation and so on, but to also be able to reach the world wide stage! The Izanami project, in giving an amazing Japanese dance performance which incorporates a lot of Japanese culture, wants to be able to send this out to the world! They wish not just for people coming to Japan on a sightseeing trip to see the production but they also wish for people to come to Japan with the explicit purpose of seeing this production! With rehersals on going and constant updates on their social media, it's not hard to see how hard they are preparing to create a performance to never forget!

You can find the crowdfunding project here: https://en.japankurufunding.com/projects/izanami-project/
Meanings behind the IZANAMI project name and the production's name: MIYABI
The IZANAMI project's name is taken from Izanami no mikoto, one of the goddesses in Japanese mythology. One of the first goddesses in Japanese Mythology, She was the goddess of creation and death. With this original role of being the goddess of creation, the dance troupé have taken on this name and committed to created new types of dance productions!
The name of the production that they are putting on is MIYABI. Miyabi (雅) means grace or elegance in Japanese, and is therefore is a fitting name for such a production!
Information on the event
Production Name: MIYABI
Date & Location:
Saturday 23rd March 2019 Nihonbashi Koukaido
Afternoon Performance: Doors Open: 13:00 / Start: 13:30
Evening Performance: Doors Open: 17;30 / Start: 18:00

Performers:

[Choreography・Dancer]
Chie Norie/ Mion Murase

[Dancer]
Miho Hikima/ Saya Watatani/ Kei Mizushima/ Nakako Kuroki/ Momoai Kojima/ Mio Kikuchi/ Asuna Ano/ Nana Watanuki/ Mai Kamiya/ Yuki Nakayama/ Marina Minami/ Runa Fujisato/ Hana Takeuchi

[Composer・Performers] 
Yua Ishizuka (Japanese Taiko drum・Hand drum) / Tomoko Takeda (Shinobue・Noh Flute) / Takuya Morikawa (Violin・Keyboard)/ Anri Noguchi (Piano)
Where to get Tickets:
You can get tickets to see the performance via the crowdfunding campaign at Japankuru Funding. GO HERE to back the project and get tickets!!
How to get there:
Tokyo Metro
Hanzomon Line [Suitengumae] Station - From Exit 6: 2 mins walk
Hibiya Line [Ningyoucho] Station - From Exit A2: 5 mins walk
Touzai Line [Kayabacho] Station - From Exit 4A: 10 mins walk

Toei Underground Line
Asakusa Line [Ningyocho] Station - From Exit A3/A5: 7 mins walk

Chuo Ward Bus (Edo Bus)
Kitajunkan 25 [Nihonbashi Kuminkan Centre]
Basic Info
Columnist

Japankuru Funding

Hey everyone! We hope that we can help you keep up to date with all the projects and things we have going on over at Japankuru Funding! We hope that you find the projects on the site as interesting as we do!

SHOW COLUMN