Making Your Own Japanese Cup Ramen at Yokohama's Cup Noodle Museum
A fun interactive museum letting you learn about the creation of cup ramen and how it was created.
I know many college students in America that are no stranger to cup/instant noodles. It's crazy cheap (a pack for less than a dollar), it's good (considering how cheap it is), it's filling, it's easy and fast, and doesn't require a stove or oven to prepare. So for many people, me included, it was a part of our major food groups those long 4 years. Comparing the cup ramen in America to Japan is almost humorous. Flavors and toppings you never thought of, Japan has. "You mean there's more than chicken and beef flavor?", is many peoples first reaction when they see a whole aisle of cup noodles alone here. Since Japan's cup noodles are great and known worldwide, it only makes sense there'd be a cup noodle museum in Yokohama.
!!!🍜!!!
🍜The Creation of Cup Noodles🍜
A part of the museum that many people seemed to enjoy was the Instant Noodles History Cube, displaying instant ramen from the very start in 1958. They have all sorts of instant noodles, stuff some of we had never seen or heard of before, and for others, noodles that brought back memories. They even had cup noodles from other countries which were neat to see.
!!!🍜!!!
🍜Make Your Own Cup Ramen🍜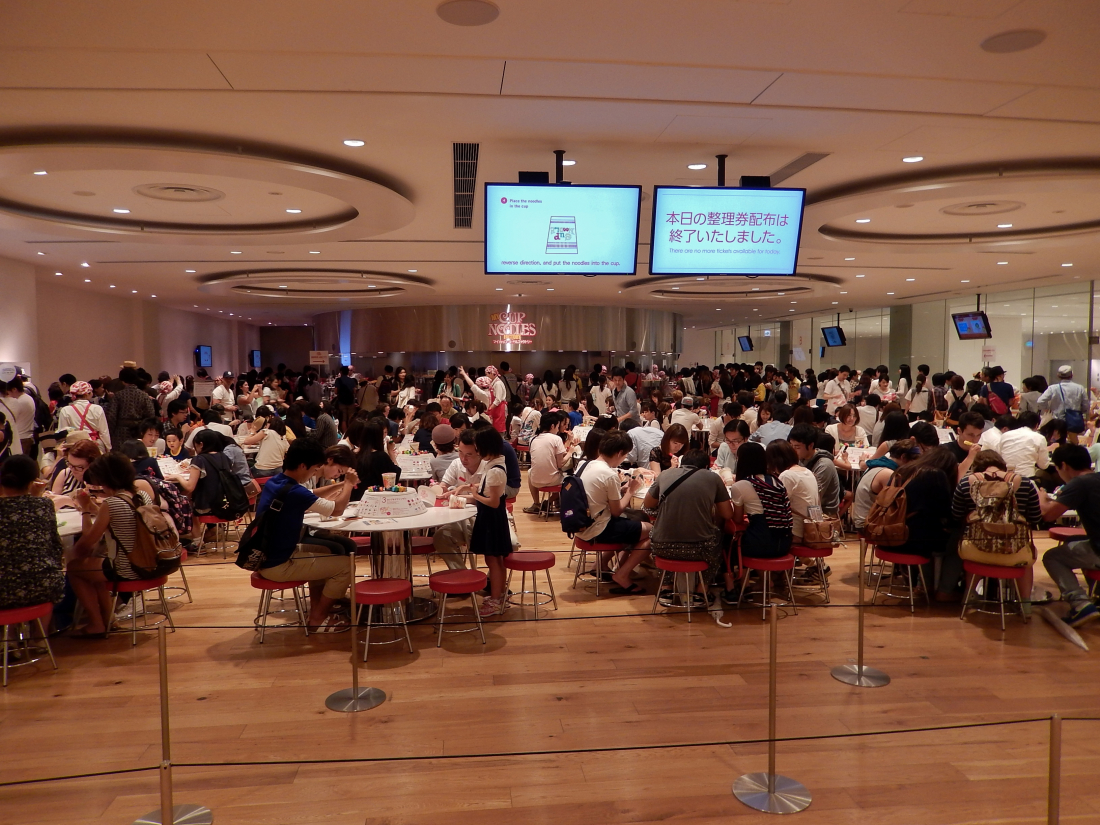 There are 5 floors total, and each floor has something different to show. However, the real party is on the 3rd floor, because there beholds the factories! The process from start to finish involves a lot of personal involvement, making you become a part of the whole cup ramen process. There are simple steps, starting with buying your cup so even small children can make their own ramen easily.
!!!Your very own cup ramen sealed and ready to go!!!
In the same area is the Chicken Ramen Factory where you make Chicken Ramen from scratch
starting with kneading the flour. It is super popular though so reservations are necessary.
Hopefully next time I will be able to try that out.
!!!🍜!!!
🍜Other Parts of the Museum🍜
Besides the factory, there are other things to check out inside the museum like the CUPNOODLES Park - a fun place for children to about the manufacturing process, Noodles Bazaar - eat some international noodles, and the Creative Thinking Boxes - an area where you get to learn about Momofuku Ando's creative thinking process. Here you get to play around with different "boxes" each with different themes.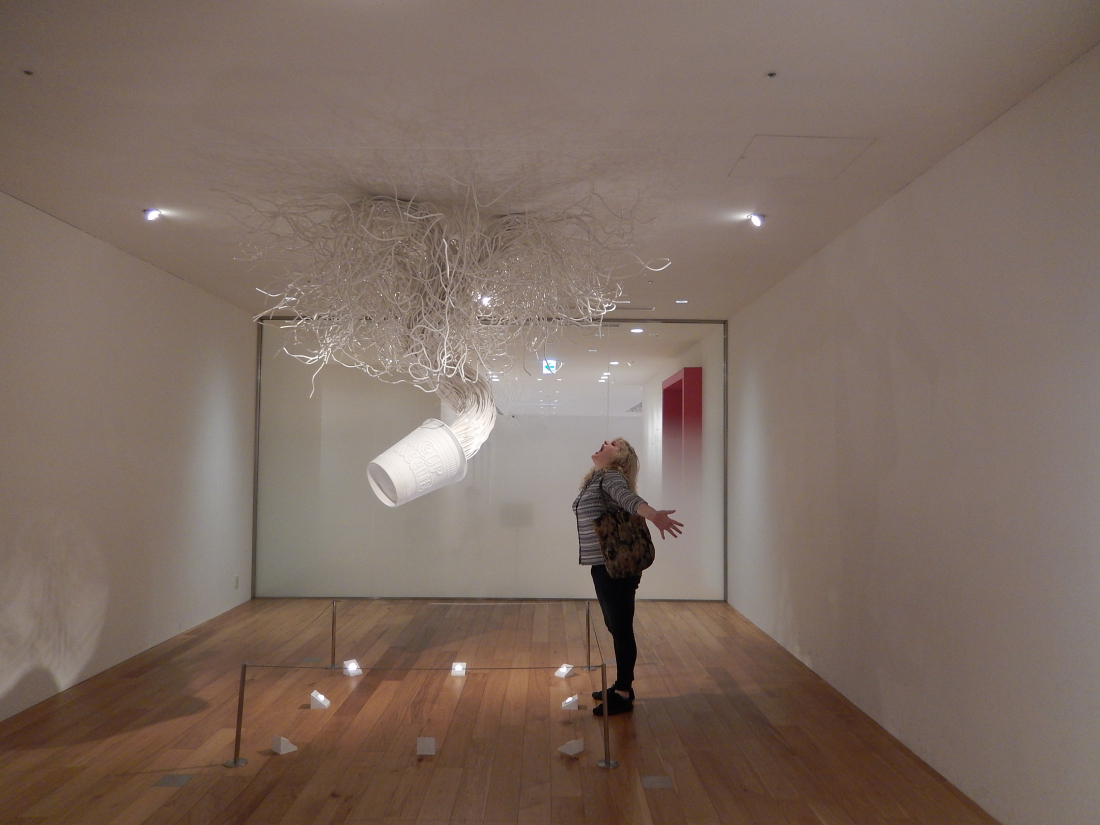 !!!🍜!!!
🍜Cup Ramen Museum in Yokohama🍜
There is also a ramen museum in Yokohama, but if you've gotta choose between the two, I recommend CUPNOODLES MUSEUM. The Shin-Yokohama Ramen Museum is really neat, but it is more of a display of different ramen stands. The Cupnoodles Museum is an actual museum that teaches you about the production of instant noodles, and you just so happen to get to make your own ramen as a souvenir! It's a win-win. If you do have the chance to go to both though, you should! Until then, CupNoodles Museum!!!
🍜
CUPNOODLES Museum
G

o

o

g

l

e

Maps
⏰10am~6pm (last admission is at 5pm)
🚉Closest stations: Minatomirai Station and Bashamichi Station (both from the Minatomirai Line), an 8 minute walk
Basic Info
Columnist

Kelly

Hey there!! Thank's for checking out my page~★ I love exploring the crazy and funny sides of Japan as well as its hidden treasures.

SHOW COLUMN
Related Article