Our Story in Tendo City! Part I
An Amazing Hot Spring Experience in Yamagata Prefecture
Tendo City in Yamagata Prefecture
Tendo City is located in the eastern part of Yamagata Prefecture. It is famous for the beautiful nature, hot springs and the agricultural products especially cherries!!! Moreover, Tendo City has the top shogi piece production in Japan!
About the Transportation
Check Point 1: Suishakisoba - Buckwheat Noodles Restaurant with a Long History
Suishakisoba
Address: 1-3-26 Kamatahoncho, Tendo City, Yamagata
Tel.: 023-653-2576, Hours: 11:00 - 23:00
Homepage (Japanese):
http://www.suisyasoba.com/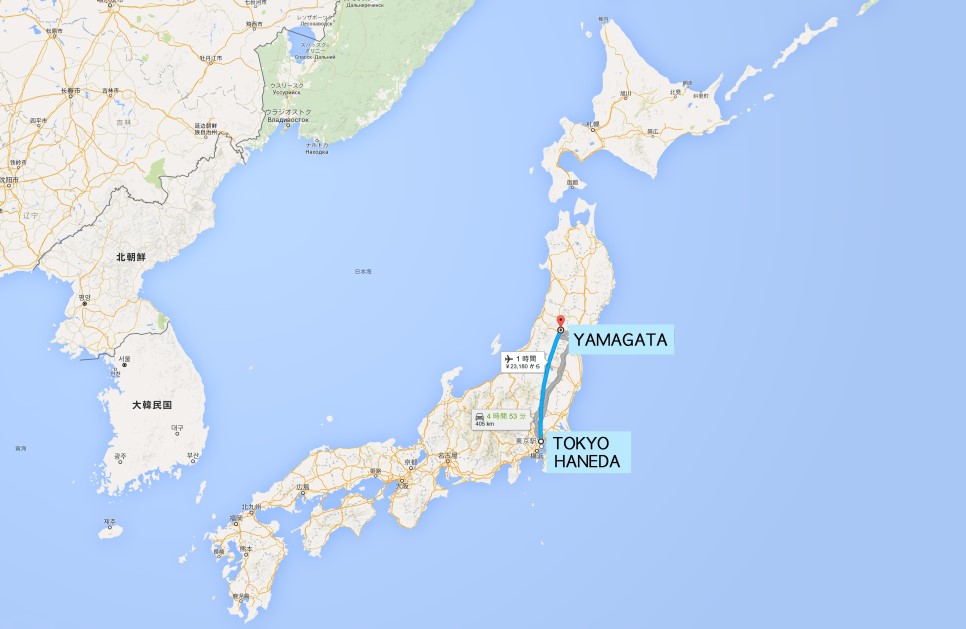 Tohoku (Northeast of Japan) -> Yamagata Prefecture -> Tendo City
You may think that it's a bit far to go to Yamagata Prefecture, but actually it's not that far if you depart from Tokyo!

By Plane
From Tokyo Haneda Airport, it only takes 1 hour flight to get to Yamagata Airport. From the Nagoya Airport, only 1 hour and 5 minutes is needed. How about from the Osaka Airport, it takes 1 hour and 25 minutes to go to Yamagata Airport.

By Shinkansen
Depart from Tokyo Station: Tokyo Station <-> Tendo Station
(It takes about 2 hours and 40 minutes by the Tsubasa train)
Depart from Osaka Station: Osaka Station <-> Tokyo Station <-> Tendo Station
Depart from Sendai Station: Sendai Station <-> Uzenchitose Station <-> Tendo Station
Journey in Tendo City in Yamagata Prefecture Begins!
"Suishakisoba"was opened in 1861, and they are still keeping the same taste as 150 years ago. Their soba may look like other soba that you have seen, but after you taste it, you will know how chewy and special their soba is!!

At Suishakisoba, you can also order their famous "Chinese style chicken ramen", the soup and the ramen make a perfect combination. Highly recommended for you!
Rental Car Service
All kinds of airport transportation is provided, for example buses, taxi and trains. However, we highly suggest you to rent a rental car which can make your journey easier and more comfortable!!
At the Yamagata Airport, you can find rental car companies like NISSAN, TOYOTA, NIPPON RENT-A-CAR, and Times Car RENTAL. We recommend you to choose the NISSAN Rent A Car service!
*NISSAN Rent A Car - Reservation Page (English)
https://nissan-rentacar.com/english/
*NISSAN Rent A Car - Yamagata Airport Outlet
Address: 3008 Kashiwabara-Shinrin, Hanyu, Higashine, Yamagata
Tel.: 0237-47-2311
Hours: 0830-1830
https://nissan-rentacar.com/english/shop/yamagata/shop61.html
Car Rental Reminder
*Reservation in advance is provided
1) Passport
2) International Driving Permit
3) Check the vehicle with the staff before departure
4) Rent a ETC card
About the ETC-Equipped Vehicles
*Without reservation
Rental service only available according to the availability of vehicles.
Accept both cash or credit cards
Check Point 2: Eishundo - The Best Shogi Shop
Eishundo
Address: 1-3-28 Kamatahoncho, Tendo City, Yamagata
Access: 10 minutes walf from JR Tendo Station
Hours: 0800-1700
Homepage (Japanese):
http://eishundo.web.fc2.com/
Do you know that Tendo City has the top position of producing shogi's chess pieces in Japan? Actually 95% of the shogi chess piece is produced here in Tendo City!!

At Eishundo, you can see professionals making traditional shogi pieces. Also, you can find all kinds of shogi display here. Other than shogi products, you can also buy some souvenirs in this shop!

Making Your Own Shogi Piece!!
You can join the shogi piece making class and experience the fun of making a traditional shogi piece by yourself!

Shogi Piece Making Class
Fees: 860 yen, Hours: 0900-1600
Ages: Elementary 3rd grade or above
Reservation is required, Reservation hotline: 023-653-2843
(For group of 6 or above, please inform staff when making reservation)
Email: eishundo@silver.ocn.ne.jp

Check Point 3: Hiroshige Museum of Art - To learn about Ukiyo-e
Hiroshige Museum of Art
Address: 1-2-1 Kamatahoncho, Tendo City, Yamagata
Tel.: 023-654-6555
E-mail: info@hiroshige-tendo.jp
Hours: 09:00 - 18:00 (April to October), 09:00 - 17:00 (November to March)
Holiday: Every Tuesday (If Tuesday is a public holiday, museum will be closed on the next day)
(Last entrance: 30 minutes before the museum is closed)
Tickets: 600 yen for adults, 500 yen for Junior High School, High School, and University Students,
300 yen for Elementary Students
For group of 15 persons or above: 450 yen for Junior High School, High School, and University Students, 250 yen for Elementary Students
Homepage:
http://www.hiroshige-tendo.jp/11english/index.html
At Hiroshige Museum of Art in Tendo City, collection of the works by Utagawa Hiroshige can be is displayed. It is a good place for you to visit if you are interested in the Japanese traditional Ukiyo-e.

It is the famous Sumida River in Tokyo in the picture!
Check Point 4: Relax in the Hot Springs in Tendo City
Takinoyu Hotel
Address: 1-1-30 Kamatahoncho Tendo City, Yamagata
Tel.: 23-654-2211
Email: webmaster@takinoyu.com
Homepage (English):
http://www.ryokan-onsen.com/
Among all the onsen ryokan (Hot Spring Hotel), we highly recommend you to stay at the Takinoyu Japan Onsen Ryokan. It is said that their water is good for liver disease, constipation, obesity, gout, arteriosclerosis, high blood pressure, or even the hormonal imbalance in women.

Annual Shogi Tournament
Beside producing shogi chess pieces, Tendo City also focuses in promoting the shogi culture to everyone. There are many different kinds of shogi games and tournament hold in Yamagata Prefecture, like the Shogi Tournament for Kids, National Junior High School Shogi Tournament etc. The picture above is where the Annual Shogi Tournament takes place in! (Takinoyu)

Since Takinoyu has been helping to promote shogi for a long time, they received the award "Oyamayasuharu" in 2012. This award is presented by the Japan Shogi Association to those who has had distinguished achievement in promoting the shogi culture.
Check Point 5: The Highest Level Beef in Japan - Yamagata Beef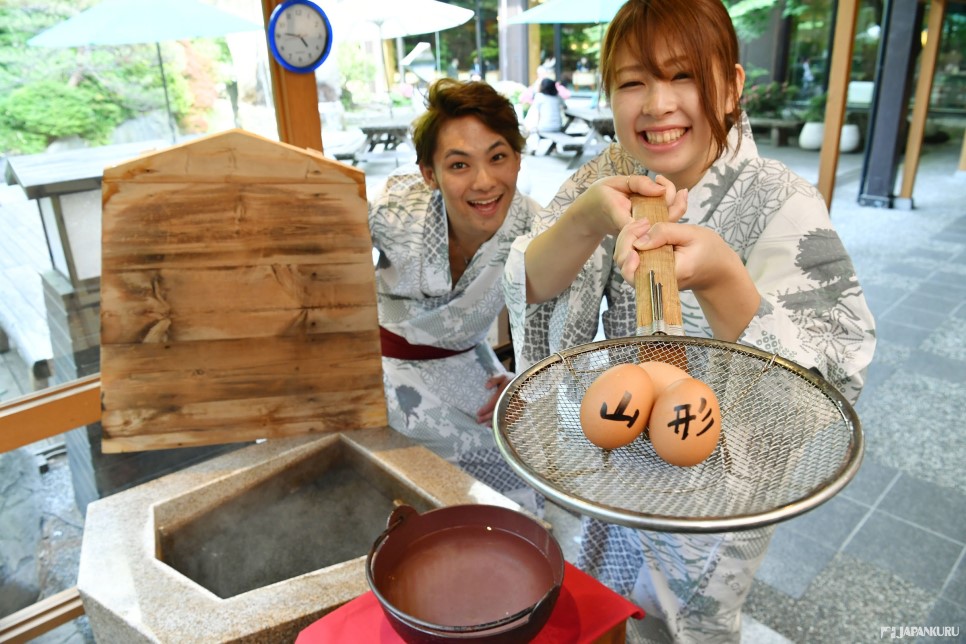 An Interesting Experience
At the hot spring hotel,you can also experience boiling eggs in the hot springs! Eggs are provided for the guests without any charges, so please try making your own hot spring egg!! It's very easy, just boil the eggs in the hot spring water for 5 minutes, then the yummy hot spring egg is ready!!
Fresh and Natural Ingredients

As you may have known, the weather and the nature is good for farming in Tendo City. Taking the advantage of the mountains and the Japan Sea, both agriculture and fishery are very famous here. Taninoyu Japan Onsen Ryokan even has its own farm which provides fresh vegetables to the hotel everyday. No wonder the food in Tendo City is so delicious!!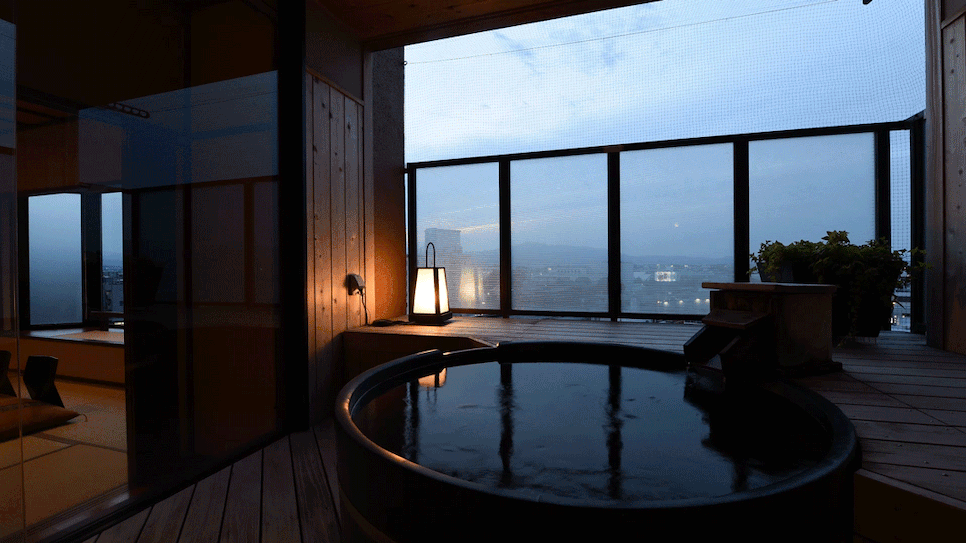 Our trip in Tendo continues.........
Feeling a bit down because you want to see more about Tendo City in Yamagata Prefecture? Don't worry! We will show you more interesting and exciting spots in Tendo City in our next sharing. For now, let's take some rest and enjoy the night view in the private hot spring in our hotel room. Relax..............
Guestroom: Seasonal Flower (季のはな) at Takinoyu Japan Onsen Ryokan
Room for 2 persons (32,000 yen + tax / person)
Wanna get more and share your Japanese stories with us? Please join us on
Google+
!!
See you there! :)