A Cycling Trip in the famous Karuizawa!
Never tried renting a bike and cycling in Japan? Don't worry about that! It is very common to get on a bicycle in Japan. Just as you can see on the streets, people use bicycle a lot even in the city! Actually there are regulations and facilities provided to the cyclists in Japan, so you can ward off your worries and enjoy a cycling trip in the beautiful Karuizawa!
Rent a bicycle and enjoy Karuizawa in a different way!
Since the 19th century, lots of Japanese bought houses in Karuizawa as their getaways in summer time because Karuizawa is a popular summer resort with a cooler climate! If you are looking for a cool summer escape, Karuizawa is the right place for you!
Recommended Hotel - Karuizawa Prince Hotel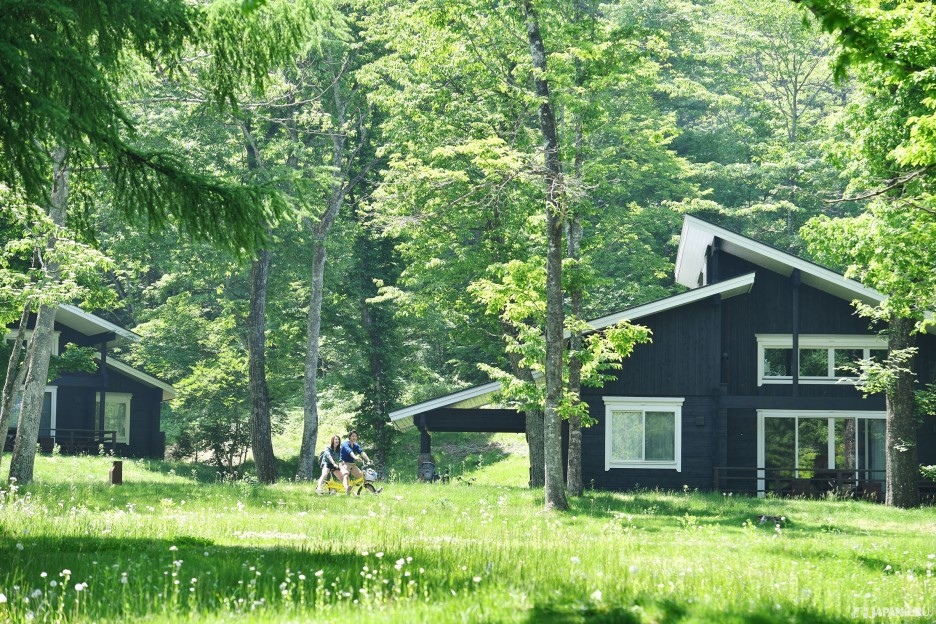 Since the hotel provides bicycle rental service, why don't we rent a bike and explore Karuizawa in a different way!

Bicycle Rental Service (Not in service in winter)
Operating Hours: 07:00 - 21:00 (Last rental time at 17:00)
Location 1: Prince Hotel Karuizawa West (near the Kobushi Restaurant)
Location 2: Prince Hotel Karuizawa East (near the Lobby)
Tel.: 0267-42-1111
Price: 1,000 yen (within 2 hours)
Types: Bicycles for children and adults, tandem bicycles, electronic bicycles, and mountain bicycles (limited quantity)
Service starts in the middle of March (depends on the clearance of snow)
Get on your bike and relax in the beautiful nature!
Karuizawa Prince Hotel is located in the south part of Karuizawa where you can enjoy shopping, golf, and even horse riding!!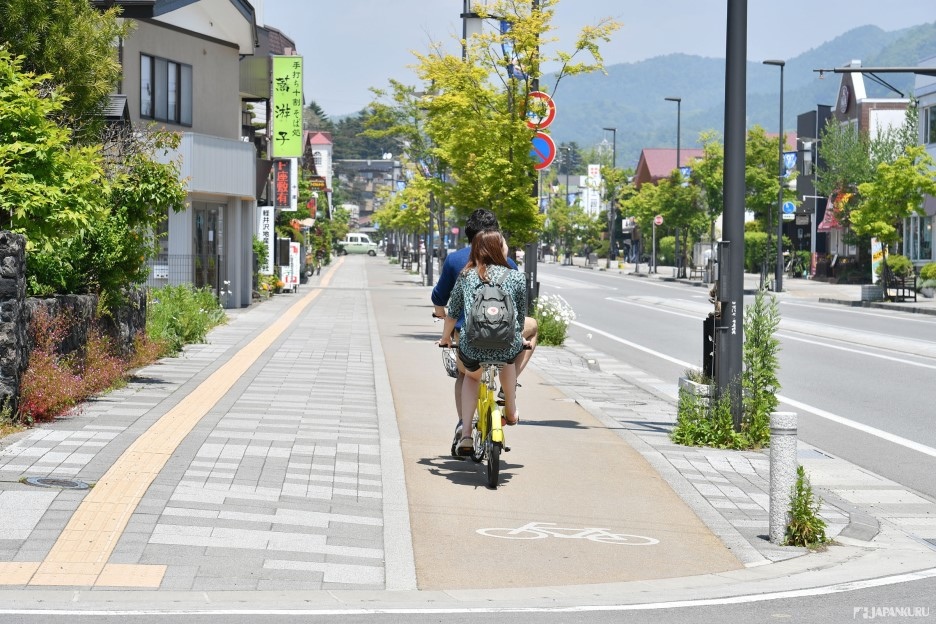 Safe cycling trip in Karuizawa
Bike lanes are built in Karuizawa. It is very safe to ride your bike here.

So just relax and enjoy the calmness of Karuizawa!
Two great shopping areas
1. Kyu-Karuizawa (Karuizawa Ginza)

At Kyu-Karuizawa, you can find a street full of shops and restaurants! If you want to buy some local souvenirs for your friends and family, this is a good place for you to go. You can find many shops selling local products here.


Kyu-Karuizawa
Address: 878 Oaza Karuizawa, Karuizawamachi, Kitasakugun, Nagano
Homepage (Japanese): http://karuizawa-ginza.org/

2. Karuizawa Prince Shopping Plaza

Time to do some crazy shopping!!

Karuizawa Prince Shopping Plaza
Address: Karuizawa, Karuizawa-machi, Kitasakugun, Nagano, 389-0102
Operating Hours:
10:00 - 19:00 (Shops)
10:00 - 19:00 (Food Court)
10:00 - 19:00 (Restaurants; Vary by store)
11:00 - 22:00 (Karuizawa Aji No Machi)
10:00 - 19:00 (Cafe)
09:30 - 19:30 (STARBUCKS COFFEE)
09:30 - 19:30 (TULLY'S COFFEE)
*Store hours vary by season.
Homepage: http://www.karuizawa-psp.jp/web/plazaguide/en/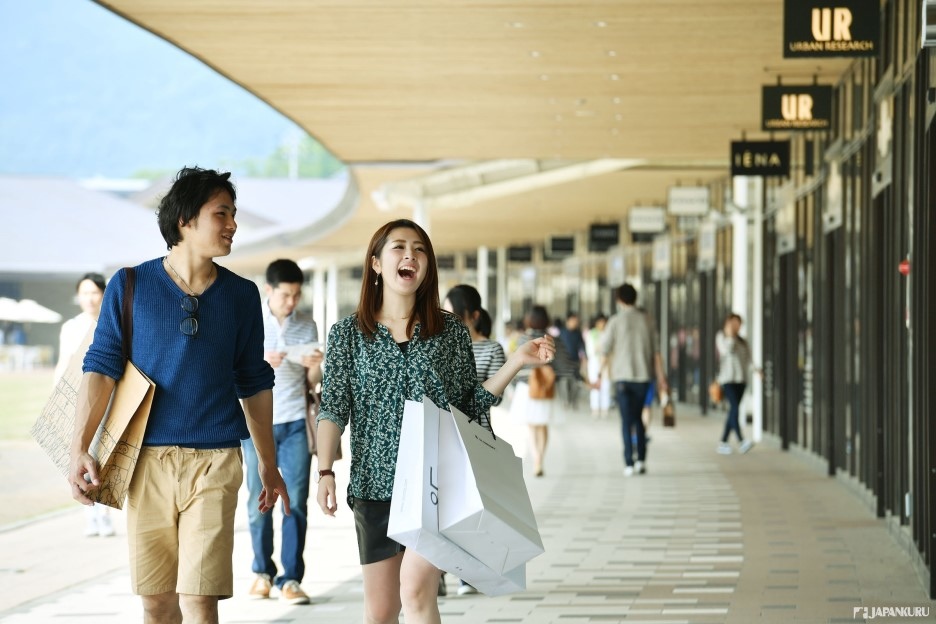 A different travel experience in Karuizawa
Never think about you can also ride on a bike and enjoy Japan in this way? As we said, Karuizawa is a place mixed with nature and fun places. So next time if you plan to visit Kanto area, please go and visit Karuizawa!!
Don't forget to visit Karuizawa Prince Shopping Plaza to get some nice outfits for yourself!!
How do you like our introduction this time? If you want to find out more about Karuizawa, you can check out our previous sharing:
The Best Ways to Enjoy Karuizawa!!
Recommended Shops at the Karuizawa Prince Shopping Plaza!
Wanna get more and share your Japanese stories with us? Please join us on
Google+
!!
See you there! :)
Related Article