Ryukyu Ninja Show! An action show that you have never seen!!
Q: Where can you see a Ryukyu Ninja action show?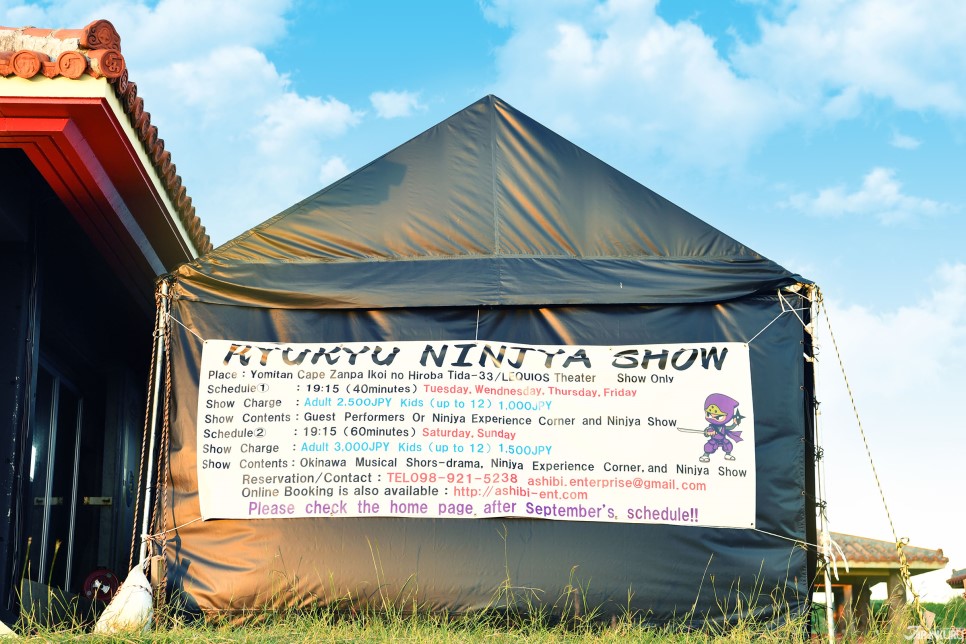 A: Just at "Lequios Theater" in Okinawa's Cape Zanpa!!

Just an hour drive, you can reach Lequios Theater from Okinawa Naha Airport. Lequios Theater is located in the "Ikoino Plaza" (いこいの広場) where other facilities can also be found.

Just next to the barbecue restaurant "Ti-da33", there is the LEQUIOS Theater where you can see the exciting Ryukyu Ninja Show!! All the casts in the show are 19-year old university students indeed! They started performing on stage since they were 10-year old. In order to promote Ryukyu culture, they made this show and perform in it at the theater!
Get your tickets!
You can find the ticket booth right in front of the theater!
After getting your ticket, just feel free to walk around and take some photos. Just come back to the theater before the show time. By the way, you can also get some Okinawa souvenirs outside the theater too. Staff will distribute a red and a blue paper fan for audiences. For what use? Just keep reading!
Ticket price: 2,500 yen, (1,000 yen for elementary school students and below)
Show schedule: Thur. to Sun. every week
Time: 19:15 (about 40 minutes long)
Reservation and enquiry: 098-921-5238 (12:00 - 20:00), (09:00 - 17:00 on Mon. to Wed.)
Email reservation and enquiry: ashibi.enterprise@gmail.com
(For reservation, please include your name, email address, contact number, show date and no. of tickets)
Online reservation (Jap.):
http://www.ashibi-ent.com/contact/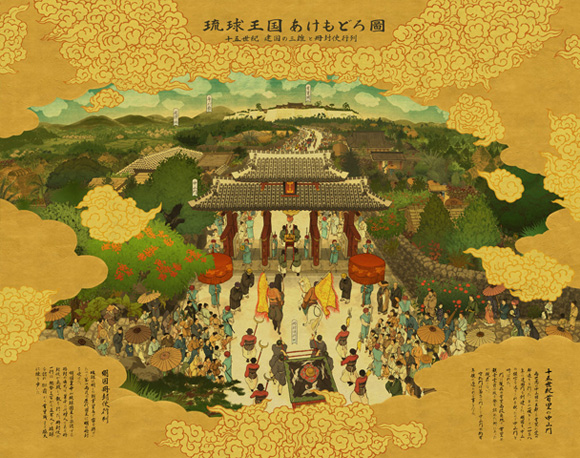 The Story of the Ryukyu Ninja Show Ryukyu Kingdom - Three Kingdom Period (三山時代、Sanzan Period)
The story of the ninja show is set in the Three Kingdom Period (1322 to 1429).
Battle for the legendary sword "Chiganemaru" (治金丸)
- The Stolen Sword -
A martial artist "Kyoahagonjikki" (京阿波根実基) was ordered by the King of Ryukyu kingdom to take the legendary sword "Chiganemaru" to Kyoto for maintenance. However, the real sword was stolen and a fake one was replaced and sent to Kyoto. Kyoahagonjikki found this out 3 years after.

He and the Amawari army went to Kyoto and tried to get the sword back. A battle with the Gosamaru army and ninja started! So who can win the battle and keep the legendary sword? We will leave it to you to find out!
Martial Art and Weapons of the Ryukyu Kingdom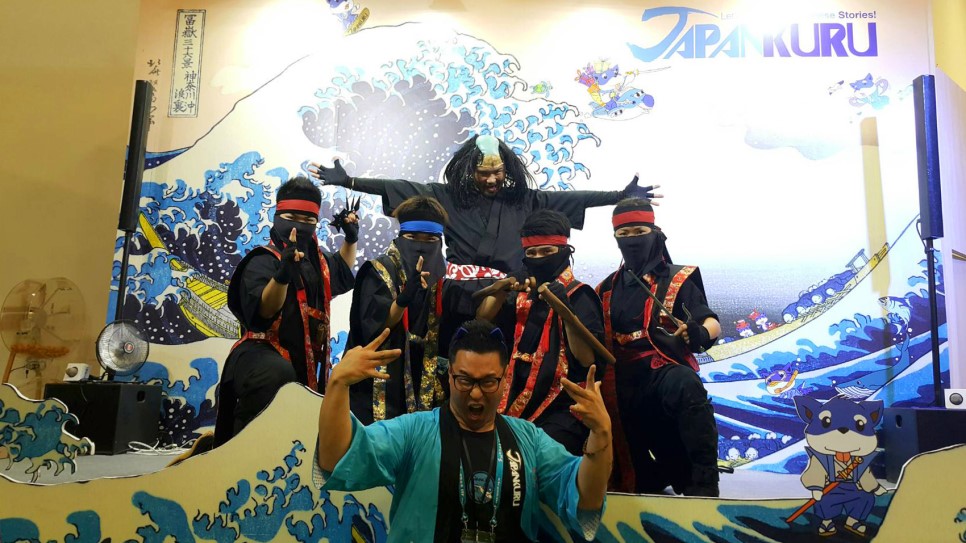 Learn about the Ryukyu Culture
Related Article