180°U-shaped Screen 3D Theater and Musical Café and Bar. Shinjuku ALTA Theater
~Unfortunately, the Alta Theater is now closed.~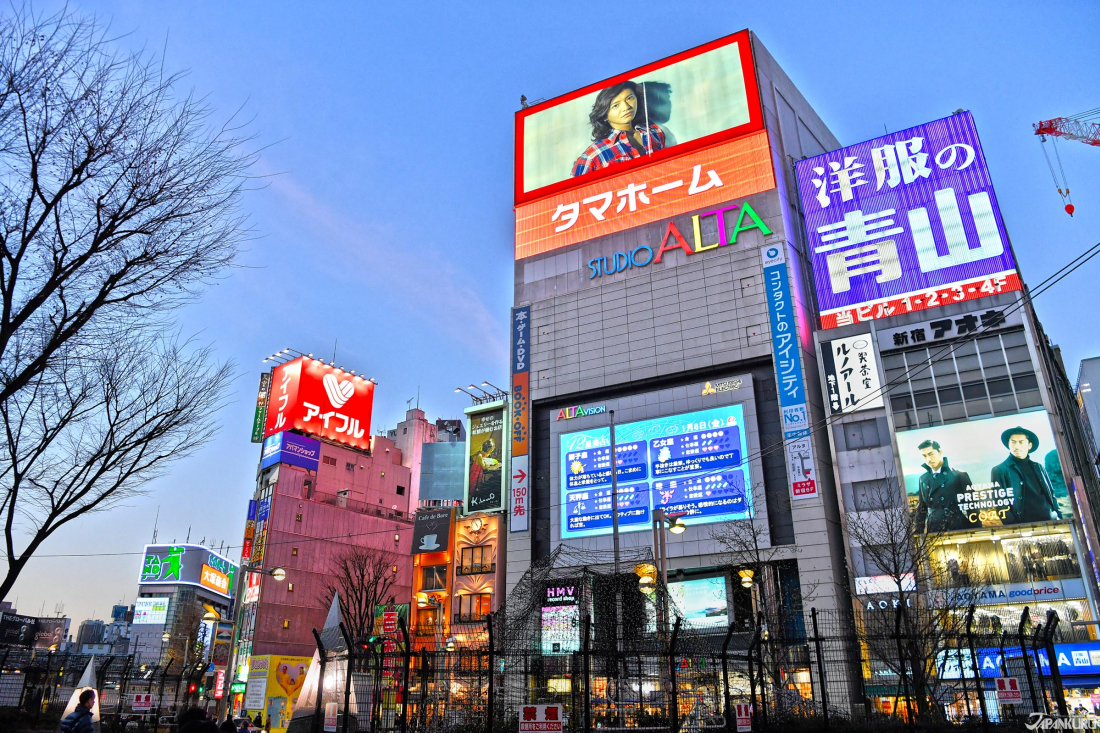 In front of Shinjuku ALTA
Speaking of trip to Tokyo,
you probably won't miss the place Shinjuku.
No doubt, you should have seen the building SHINJUKU ALTA.
It is a well-known place for meeting point among the Japanese locals.
Many young people around with novel fashion and sense.
That is the moment makes you feel like you are in Japan in real!
180° U-shaped Screen 3D Theater
The ALTA THEATER was just open in November 2016
180° U-shaped Theater" where Japan's cutting-edge technology was introduced.
A new sensation theater that combines the functions of "Music Cafe & Bar."

(Before the theater was open, it is a studio to record a very popular legend Japanese program
called "笑っていいとも (waratte iitomo)," that was originally televised between 1982 and 2014.
Open Hour: ・Theater Time→11:00~18:30 ・Music Cafe & Bar Time→19:30~24:00 (※Last order23:00)
THEATER TIME
SHOW FEE (Tax included)
Adult: 800yen
Junior High or below 18-year-old: 600yen
※All are free seat (seats are not specified)
※ Tickets will be sold only at the ticket counter.
Only same day tickets will be sold.


MUSIC CAFE & BAR
ENTRANCE FEE FREE
(Only food and drink will be charged)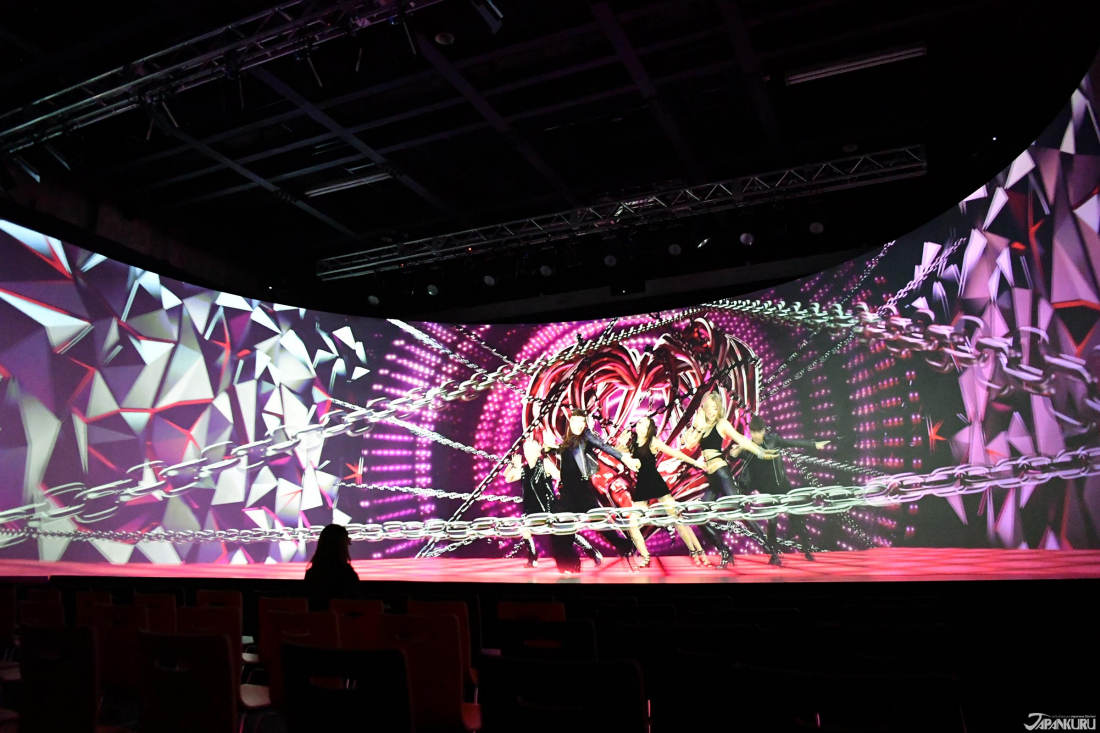 Fantastic Time!
Video and sound surrounded by the 180°U-shaped Screen.
It makes you feel like you are part of it!

Actual LIVE is a sadly far and hard to see, but Alta Theater uses this large-scaled 180°U-shaped Screen, 3D video can convey a realistic feeling like attending a real concert.

So in the future,
instead going directly to the real concert,
a new type of enjoyment will be expected through the 180°U-shaped Screen and 3D video.
Like VR(?) concert
MUSIC CAFE & BAR TIME after 19:30
Cafe atmosphere changing into forest, ocean, universe
Basic Info

| | |
| --- | --- |
| Name | ALTA THEATER |
| Address | 7F Shinjuku ALTA, 3-24-3 Shinjuku, Shinjuku, Toyko |
| Address2 | lumine est shinjuku, 3 Chome-38-2 Shinjuku |
| Address3 | SEIBU SHINJUKU PePe Tokyo , Shinjuku-ku, Kabukicho 1-30-1 |
| Address4 | 1 Chome-1-3 Nishishinjuku, Shinjuku, Tokyo 160-0023 |
| Address5 | 〒160-0021 Tokyo, 新宿区Kabukicho, 1−7−1 新宿ロボットビル |
| Station | Shinjuku |
| Tel | 03-3350-5634 |
| Website | http://www.altastyle.com/theater/ |