Travel to Fukushima's Aizu Region for a Samurai Experience ★ Aizu-Wakamatsu (Tsugurajo) Castle
Once the site of dramatic historical battles...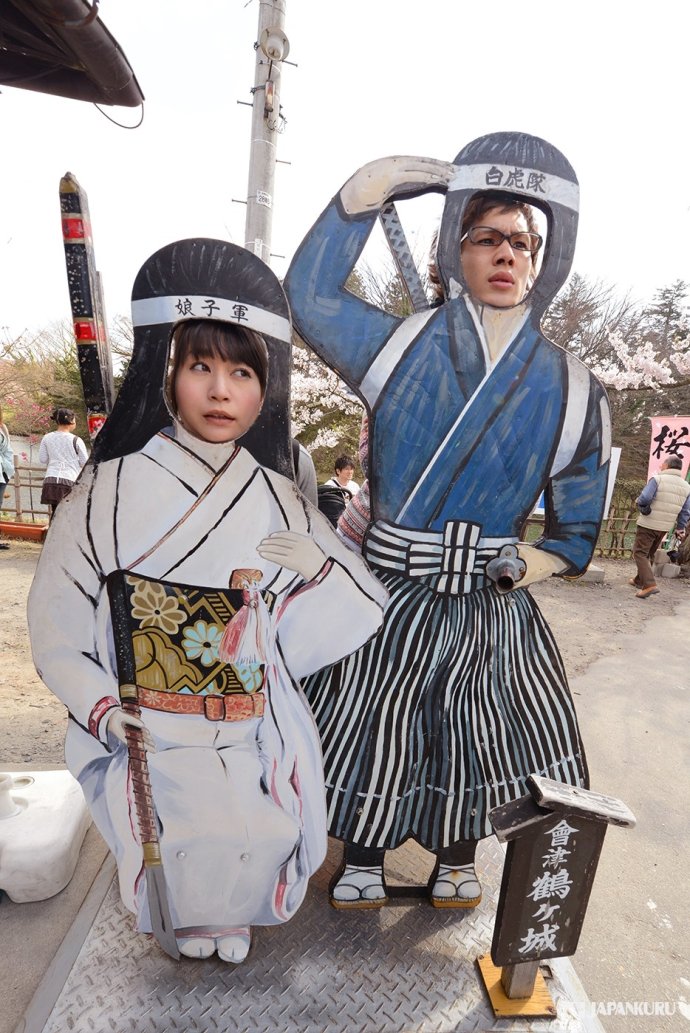 Tsuruga Castle - A History of Strong and Loyal Samurai
Tsuruga Castle (鶴ヶ城) was built in 1384 but destroyed after the rebellion against the Meiji government (in 1868) who replaced and took control away from the Tokugawa shogun, ending the feudal era.
The Tsuruga Castle was reconstructed around 1965, being a concrete replica of a traditional castle.

About the Aizu's Special Samurai, The "White Tiger Force" (Byakkotai, 白虎隊)
The White Tiger Force was a group of roughly 300 teenage boys who fought in the Boshin War against the Meiji government. The White Tiger Force was originally a reserve unit, but when the war broke out, everyone was needed. 20 young boys for the clan separated from the others and when they saw clouds of smoke rising from Tsuruga Castle. All they could see was a fire and smoke near the area, so they assumed the castle had fallen and everyone including their lord was dead. It was after that, the 20 boys attempted harakiri (when you cut the belly as a suicide ritual). Out of the 20 young boys, only one survived because he was saved by a local person. Today there is a statue of the warriors at Iimori Hill, where they are said to have committed suicide on the castle grounds.



🏯 Discovering the Charm of Aizu-Wakamatsu Tsurugajo Castle 🏯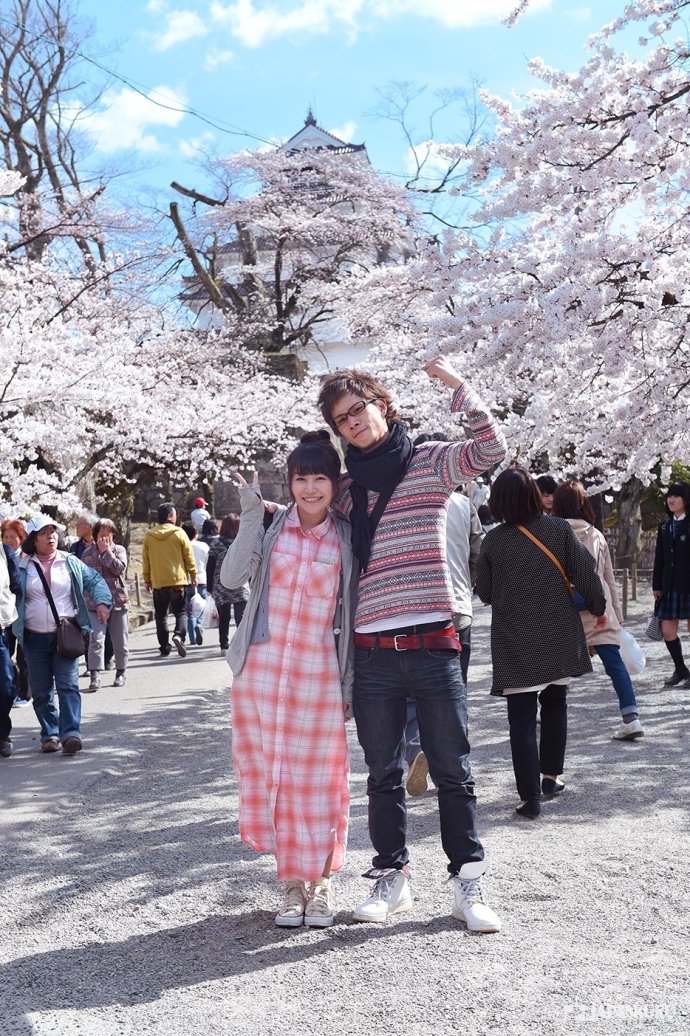 Come Travel to Fukushima!
Tsurugajo Castle is a symbol Aizu-Wakamatsu City and is a huge tourist attraction.
Since being rebuilt in 1965, the top floor now contains a museum displaying information about the local history. Things such as armor, katanas, old kimonos, even artifacts from the Edo era (1603-1868).
Keep an eye out for Yae Niijima, a young woman in her 20's who disguised herself as a man, and surviving, to fight against the Meiji government in the war! After the way she did a lot for the community, even volunteering as a nurse in other wars. So it only makes sense that she would eventually become the official character for the Fukushima prefecture!!
So come on over to Fukushima and experience a special part of Japanese history!
★Aizu-Wakamatsu Tsurugajo Castle★
⏰ 8:30am ~ 5pm (Last entry is at 4:30)
💴Adults: 410 yen, Children: 150yen
🍵 Entrance to the Rinkaku Tea Cottage: 510 yen
🏢 1-1 Outemachi, Aizu-Wakamatsu City, Fukushima, 965-0873 Japan 〒965-0873
☎ 0242-23-8000
💻
Tsurugajo Castle Homepage (English)
To find out more about Japan's Beautiful Castles:
✨
Click here!
✨
For more interesting topics,
Please click here →
JAPANKURU
to check out our official blog
Be sure to look at
JAPANKURU
🐶 for more exciting articles every day!!