Bar! Drink! Dance! COYOTE UGLY SALOON ROPPONGI
Things to do in Roppongi!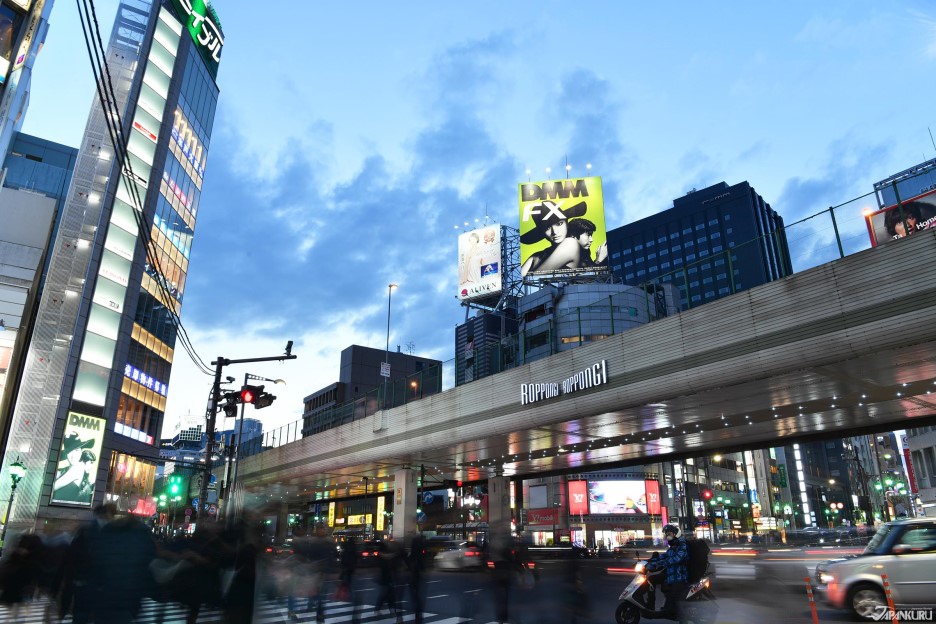 The Famous Landmark of Roppongi
Here,
the intersection of the crossroads of Roppongi,
it has become the symbol of Roppongi.

Roppongi has many Michelin-ranked restaurants,
local and foreign people walking on the streets,
branded cars running at the road side,
sparking light throughout the whole district.
All these made up this mysterious district, Roppongi!

This time, let's go to the first "COYOTE UGLY SALOON" in Asia!
COYOTE UGLY SALOON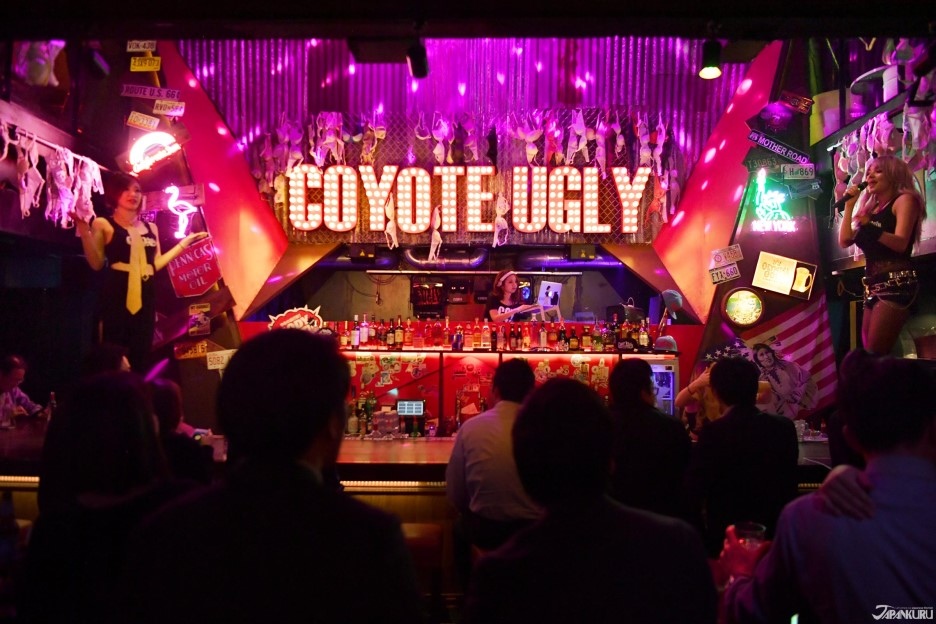 Coyote Ugly Saloon was originally a bar started at New York, America in 1993.
Popular of ladies' staff call the shots and performance of light fire on the drink.

Now, besides America, they have opened branches at 23 places such as Russia, Germany, and UK.
And in December 2016, it has opened the first bar in Asia.
Yes!!! This one in Roppongi, Tokyo.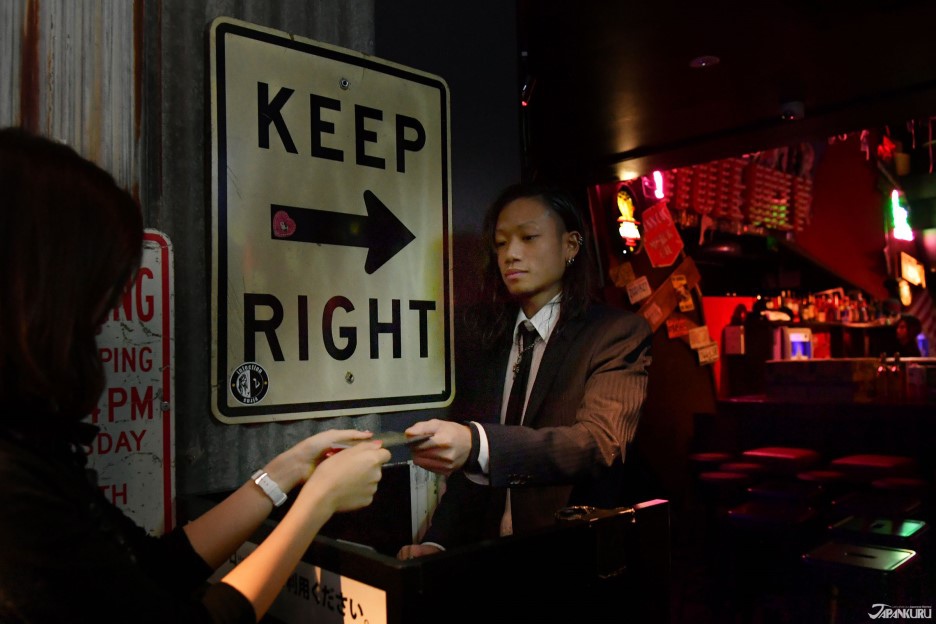 NOTICE!!!
Free admission!!!
You only pay for drink and service fee.
Remember to present your passport for the confirmation of identity and date of birth.
※ Age below 20 is not allowed for entry.

Admission procedure
Counter Bar = stage
This is the most special charateristic of "Coyote Ugly Saloon"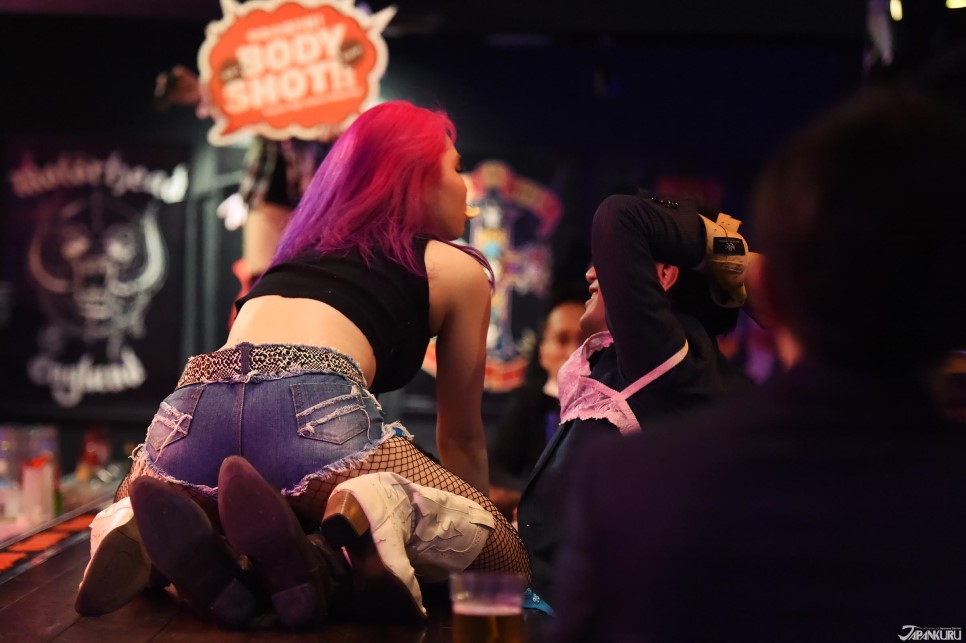 It is show time!! **Body Shot**
No matter you are participates or audiences
it is a pretty exciting and crazy moment!

Dancer A sits on top of dancer B while the participate stands to the next.
Dancer B keeps dancing and performing.
At the peak moment,
dancer B would use her mouth to bring the shot of whiskey to the participate,
while the participate is keeping his/her hands up and tied.
That is team work huh!!
If they fail, the shot of whiskey will split on top of the belly of dancer A.

It is pretty hard to express in words,
so highly recommended you to experience in person.

※Body Shot 2000yen