Eco Edo Nihonbashi Art Aquarium 2019
Jul 05, 2019 - Sep 23, 2019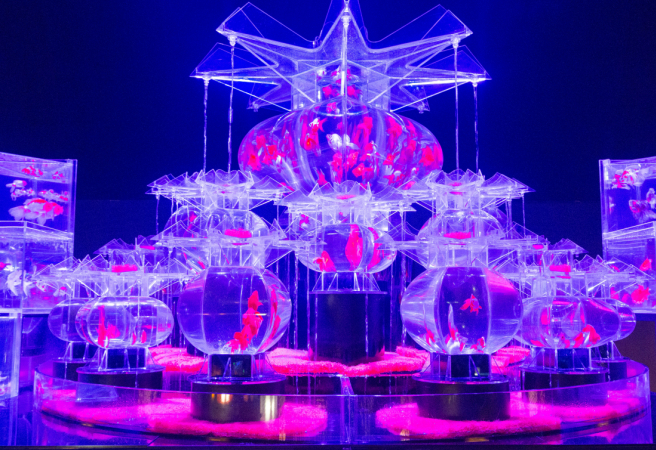 ECO EDO 日本橋 
アートアクアリウム 2019 ~江戸・金魚の涼~
This year's Art Aquarium 2019 is going with the slogan ~Edo, Coolness of Kingyo~, so you know it's going to have a cool vintage feel to it, while still being ultra-contemporary. (The Edo Period ended in 1868, and kingyo means goldfish!)
Instead of taking place in an established aquarium, this event is held in a large hall, filled with 10,000 goldfish in a number of eye-catching futuristic setups. (Some of these are named Lotusrium, Oiran, Super Oiran, and OoOku.) You won't find any boring rectangular fish tanks here, these goldfish are living in style, and the lights shining on and around them make the whole room look like something out of a sci-fi movie. These works of art are acting as goldfish bowls, but that term doesn't quite seem to live up to the spectacular reality.
Check out our article about visiting the Art Aquarium to see what it's like!
This is the last year the organizers are planning to hold the event at this venue, since they're moving it all to Kumamoto next time, so take advantage of the chance to see it without going all the way to southern Japan!