ONE PIECE 20th Anniversary Special Project "Cruise History"
Apr 24, 2019 - Dec 31, 2019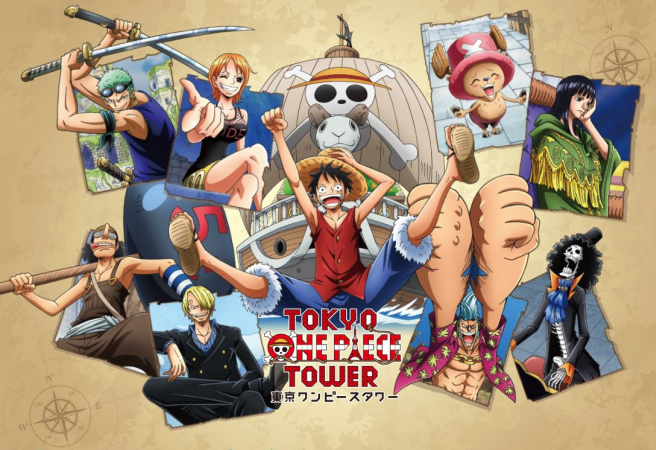 Are you an anime fan? Have you heard of the One Piece Tower!? Since 2015, part of Tokyo Tower has been devoted to an indoor theme park focused on our favorite pirate friends from One Piece. Year-round, you can head there for themed attractions of various kinds, restaurants, and exclusive souvenir shops.
This year, One Piece Tower is celebrating the 20 years of the One Piece anime (can you believe it's been that long??), with a special project they're calling "Cruise History." Alongside all the standard One Piece attractions, there are little celebrations of the anniversary all over the indoor park, including limited-edition anime goods and limited-time-only desserts, and a special gallery guiding you through some of the anime's history. (If you want to test your Japanese, they even have some of the anime's voice actors doing an audioguide!) If you're heading to Tokyo any time in 2019, you should definitely get yourself to the One Piece Tower.