Digitized Forest at the World Heritage Site of Shimogamo Shrine, Kyoto Art by teamLab - TOKIO INKARAMI
Aug 17, 2019 - Sep 02, 2019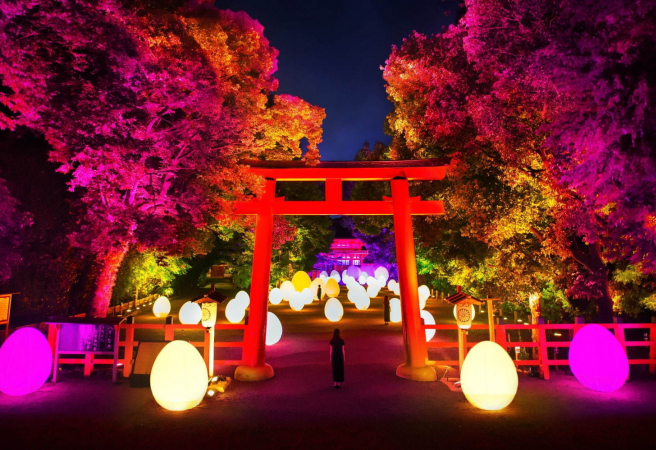 Lately teamLab has been all over instagram and the rest of social media thanks to their permanent exhibitions in Tokyo (teamLab Borderless, Planets), but they've been creating pop-up projects like this for much longer. This time teamLab is setting up an exhibition at Shimogamo Shrine, a UNESCO World Heritage Site with a history going back to the 6th century. Inside the shrine buildings themselves, and around the site's Tadasu Forest, installations are being set up turning the area into an "art space".
In collaboration with artist Tokio Inkarami, and working with the concept of "delivering Japanese beauty and culture to the world," the space includes the installations Resonating Forest and Autonomous Resonating Life - Tadasu Forest at Shimogamo Shrine and Floating, Resonating Spheres - Shimogamo Shrine.
teamLab hasn't let us down yet, so set aside an evening in Kyoto to see the already charming Shimogamo Shrine turned into a magical multicolored dreamland.