Kamuy Lumina - An Enchanted Night Walk at Lake Akan (Hokkaido)
Jul 05, 2019 - Nov 10, 2019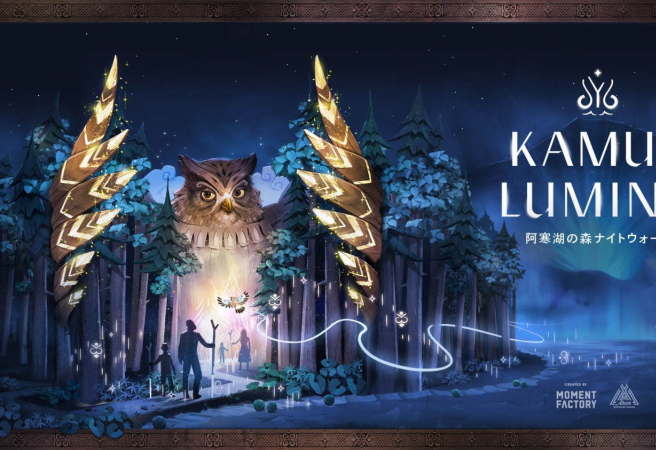 When warm weather comes around, dozens of places around Japan will offer nicely lit night walks through natural spaces, but Kamuy Lumina is much, much more than a nice stroll:
Once the sun sets, you start on a 1.2 km (3/4 mile) walk into "the land of the Ainu gods" (the Ainu are a group indigenous to northern Japan).
The experience is a fun and super-interactive exploration of Akan Mashu National Park, with in-depth lore and a story created just for the event. Move around and interact with props and huge screens displaying beautiful animations, then watch the mythology progress as you make your way through a magically lit forest. With everything from drumming to face paint, a connected smartphone app, and cute characters leading you along, participants of all ages will have a ball.