Japanese McDonald's Celebrates the Summer with the Uniquely Japanese Morinaga Ramune Shake
Whether you grew up in Japan or not, the sticky-sweet flavor of ramune is bound to call up memories of summer.
Despite the population of Japan mostly being confined to indoor spaces these days, with the COVID-19 lockdown encouraging social distancing, there's no stopping the changing of the seasons. Rising temperatures in Tokyo are a sure sign that summer is on its way, and while we're all doing our best refrain from the summer fun (and infection hot spots) of barbecues and long days at the pool, there's no use denying kids (and the children in our hearts) every bit of joy that comes with summer. McDonald's Japan is clearly jumping at the chance to come to our rescue and sell us some refreshing sweet treats.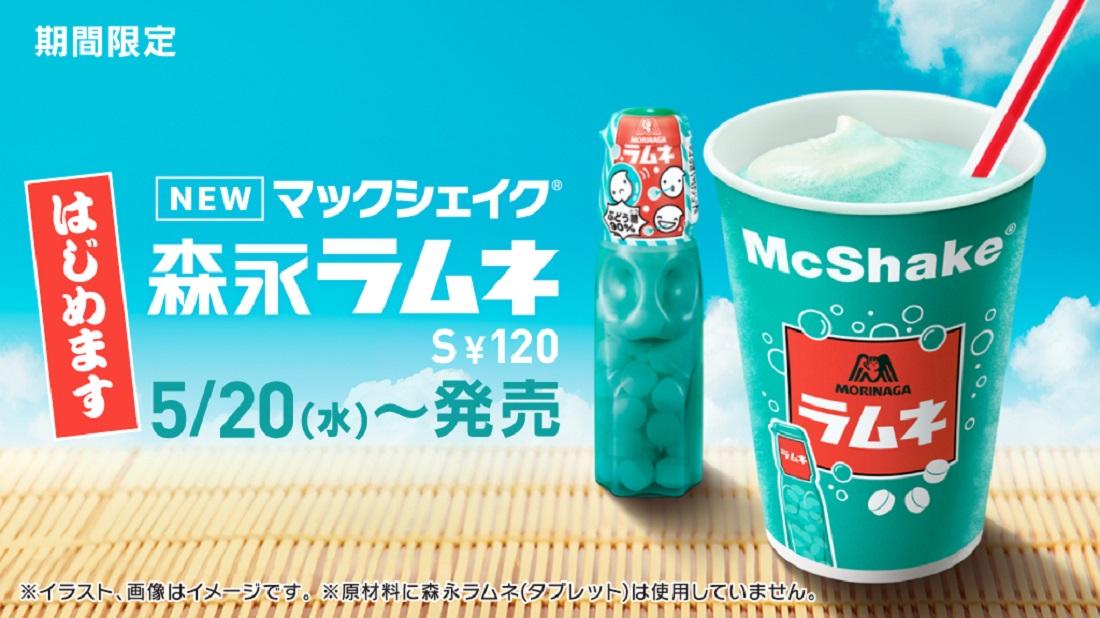 Japanese McDonald's knows just where to strike to reach the hearts of customers across Japan. Ramune has only started to gain popularity in the West in recent years, but the soda's unique flavor has been a mainstay in Japan since the 1800s. The bottles' distinctive shape is instantly recognizable, and the soda is ubiquitous at any warm-weather outdoor events in Japan. Drinking a ramune and watching the fireworks at a festival is a summer tradition. So this year, as people around Japan mourn the absence of summertime events and learn to grow used to long-term quarantine, picking up a taste of summer nostalgia at McDonald's (for takeout, of course) just about hits the spot. Hence, the new McDonald's Ramune Shake.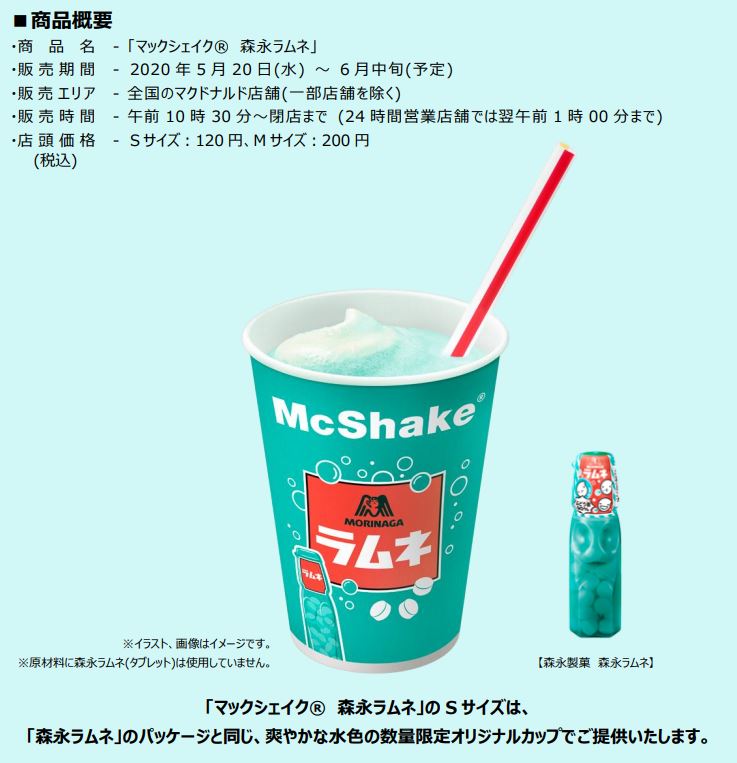 The new limited-edition shake (called a McShake in Japan) is a tie-up product Japanese candy company Morinaga, and if you're wondering why their partner is a confectionary, that's because the actual flavor of the shake is Morinaga's ramune
candy
(a flavor based on the soda), not the actual soda itself. They are indeed the same flavor, however. Confusing.
The Morinaga Ramune McShake (マックシェイク® 森永ラムネ) is available for takeout at McDonald's locations around Japan from May 20th, at 120 yen for a S size, or 200 yen for an M. They should be available until mid-June. If you decide to try one out, let us know what you think on
twitter
,
instagram
, and
facebook
!
Basic Info
Columnist

Shopping with Sophia

Between collaboration items and special-edition limited-time-only goods, Japan has some pretty interesting products, and if you're anything like me... well, you can't help but be interested!

SHOW COLUMN
Related Article