Forbidden Mochi Toast Is Today's Irresistible Japanese Twitter Trend
Long before it made its way overseas, mochi ice cream has been beloved in Japan, and now Twitter is telling us to eat it on bread.
Why Do People Put Yukimi Daifuku on Toast?
While ice-cream filled mochi is made by a variety of brands around the world, in Japan just one brand comes to mind: Yukimi Daifuku (雪見だいふく) from Lotte. If you're buying daifuku (mochi) filled with ice cream in Japan, it's probably this stuff. And usually it's eaten just the way you'd expect: bite, chew, enjoy the delicious texture of mochi and sweet coolness of ice cream, the end. But lately, Yukimi Daifuku has been trending on Twitter, thanks to a unique promotion that has Lotte pairing up with Japanese bread-maker Pasco. The hashtag in question is
#禁断の雪見トースト
, literally "forbidden yukimi toast."
It turns out that this unexpected recipe actually first became popular back in 2017, when it was featured on Japanese television. Back then the dish experienced its first boom in popularity with the netizens of Japan trying the recipe using bread of all kinds. This time, with Pasco in on the promotion, the forbidden yukimi toast recipe includes a slice of Pasco bread, a slice of processed cheese, and one vanilla Yukimi Daifuku. Fans of the forbidden food say that it's addictive and each ingredient brings out the best in the others, with a blend of sweet vanilla creaminess, chewy mochi, fragrant toast made both soft and crisp, and even a little bit of salt thanks to the cheese.
All this, with only three ingredients: bread, processed cheese, and mochi ice cream.
The instructions are simple, too. Pile the ingredients on top of each other (bread then cheese then mochi), then through them in a toaster oven (or a real oven) until the cheese starts to turn golden brown and the mochi starts to melt. They recommend using bread that's just a little bit thicker-cut than standard sliced bread in the West.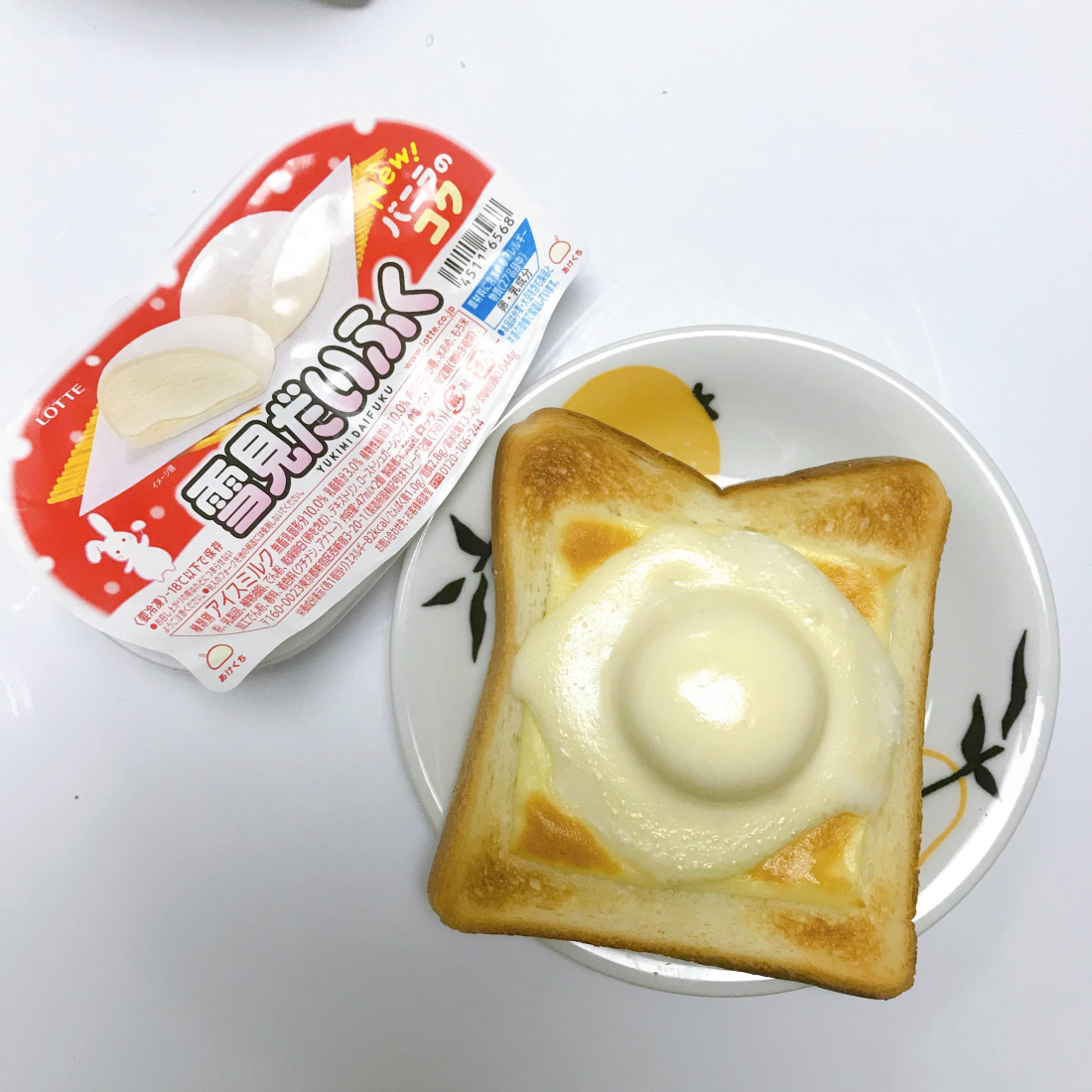 So of course I had to try it. Just the thought of all the fat and carbohydrates had me heading to the convenience store to pick up ingredients. Ladies and gentlemen, allow me to be your guinea pig.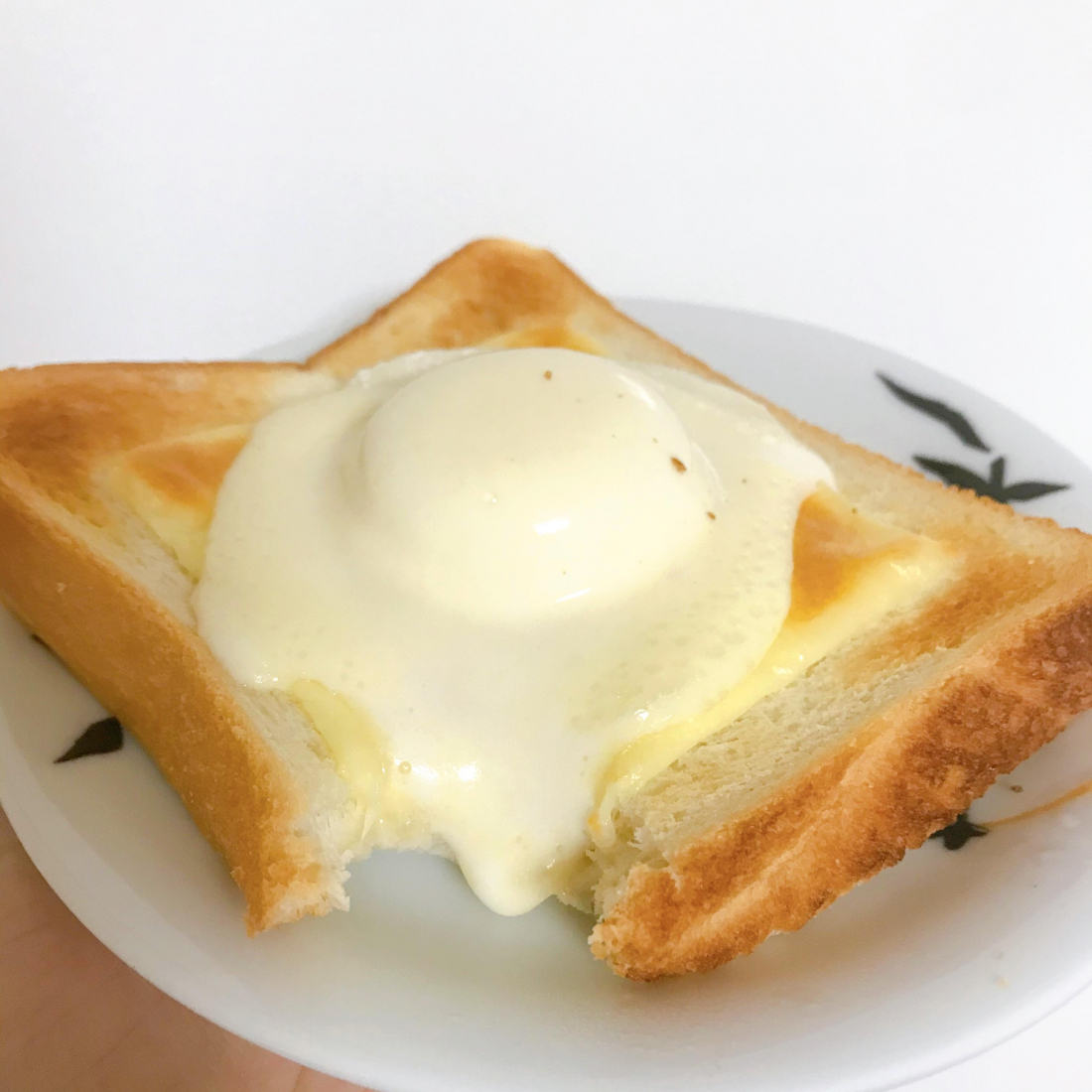 I carefully played around with the temperature when toasting the whole pile of ingredients, so that the bread and cheese would brown without the ice cream melting entirely... and before long, my forbidden toast was ready!
The toast was crisp on the outside and soft on the inside. The cheese made for a satisfying cheese pull and a pleasant dash of salt. The mochi got melty and soft while the ice cream stayed mostly intact. I don't know what else to say other than... it worked, and it was delicious! I'm still not sure if this is appropriate for breakfast, something to keep you going through the afternoon, or even a midnight snack, but maybe it works for all of the above! And with only three ingredients that are easy to keep around the house, it's a pretty easy-to-make dessert for when you're craving something sweet and salty!
So if you're living in Japan right now, just... go try it, ASAP! You'll thank me later. They might call this #forbidden toast, but I'm telling you nobody should be forbidden from this delicious treat.
For more info and updates from Japan, don't forget to follow Japankuru on
twitter
,
instagram
, and
facebook
!
Basic Info

| | |
| --- | --- |
| Name | Yukimi Daifuku (雪見だいふく) |
Columnist

pin

It's my fourth year living in Tokyo now, and I love wandering Japan looking for good food, lovely new places, and the best tourist attractions throughout the country.

SHOW COLUMN
Related Article