3 Must-Eat Vegan Japanese Sweets in Tokyo ・ Try These Japanese Favorites Without the Eggs and Dairy
Hoping to indulge your sweet tooth while in Tokyo, but not thinking about giving up on veganism any time soon? Luckily, you've got some good options!
You're in Tokyo, you're ready to dig into some of the many tempting Japanese sweets you've seen in guides and all over the internet, but you're worried about the ingredients. It's true, Japan is not known as a particularly vegan-friendly country. But fortunately, just the past few years, interest in vegan, vegetarian, and generally healthy plant-based options has grown, leading to the emergence of quite a few new shops and offerings perfect for all the vegans exploring Japan. So if you're ready to check out some of Japan's most classic sweet treats, without any animal products in the mix, then check out these three great options!
1. Vegan Japanese Pudding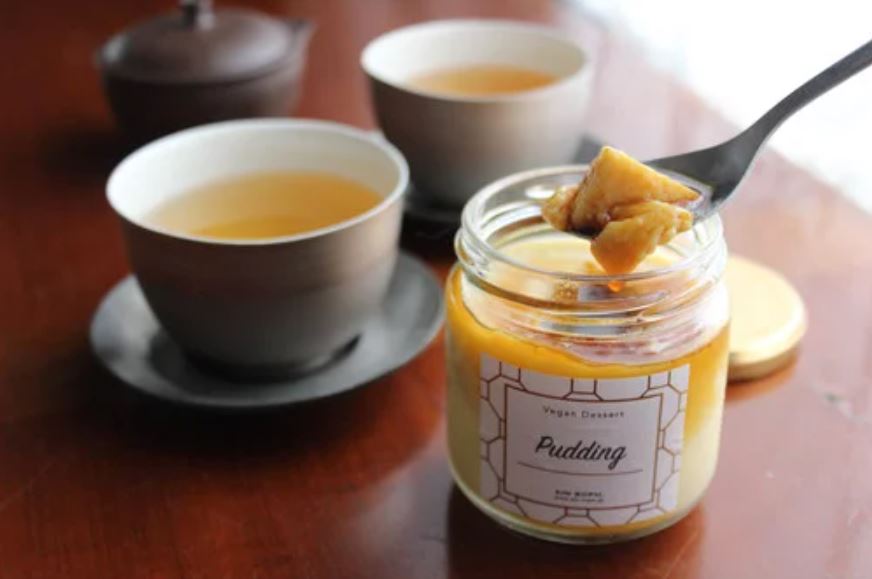 Your
standard Japanese pudding
(AKA purin/プリン) is an extremely simple custard, but the recipe is just about as far as you can get from vegan without throwing a steak in the mixing bowl, since the base is a creamy mix of eggs and milk. But at Ain Soph Ginza, they've managed to recreate the Japanese pudding experience without any of the eggs or dairy (or any gluten), using a delicate balance of ingredients like soy milk, coconut cream, cashews, pumpkin, arrowroot, and agar. The finished product, sweetened with a beet sugar caramel sauce and a dash of sea salt, is a vegan pudding with the perfect bounce and wiggle! The tiramisu is quite popular too, although the dessert is not quite as much of a Japanese classic. Each of the desserts is available at the Ginza restaurant as a set with a cup of matcha for 1,450 yen plus tax. (Unfortunately, vegan sweets still tend to be trendy and high-end in Japan, and gourmet treats don't come cheap!)
Ain Soph Ginza
4-12-1 Ginza, Chuo City, Tokyo
Official Website (jp)
2. Vegan Melon Bread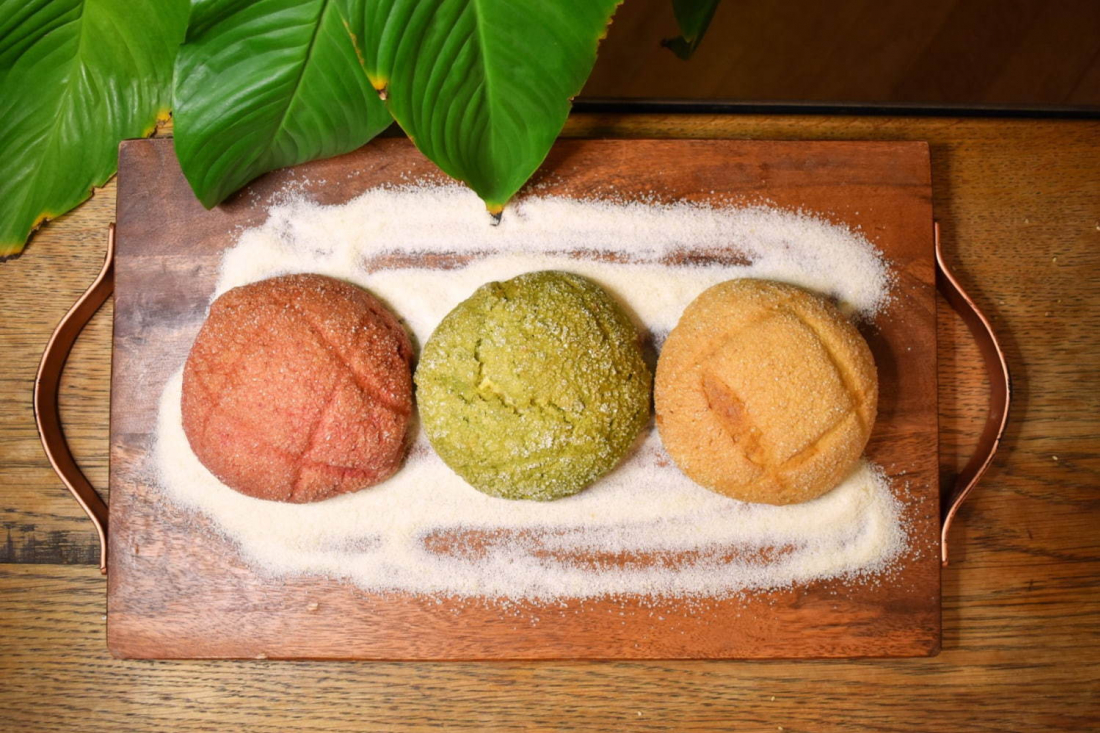 Melon bread (or melon pan/メロンパン) is a Japanese classic, showing up in many of the manga and animes that have played a part in bringing Japanese culture to the world, and never ceasing to look fluffy, sweet, and oh-so-appealing! Many fans of Japanese pop culture know just what to look for at a Japanese bakery when they arrive, and of course vegans are not exempt from the light, sugary temptation of melon bread! But recipes for melon bread can vary, and including things like milk, butter, eggs, or all of the above! So for vegans, trying just any melon bread can be a risk, and the obvious way to solve that is to try this vegan recipe melon bread available in Shinjuku, Ebisu, Akasaka, and Azabudai! Patisserie Maison Landemaine has been offering more and more vegan options in recent years, and now their vegan melon bread comes in three flavors: matcha, raspberry, and vanilla, to satisfy as many melon bread cravings as possible!
Maison Landemaine
Shinjuku:
Isetan Shinjuku B1F (Deli & Boulangerie), 3-14-1 Shinjuku, Shinjuku City, Tokyo
Ebisu:
Atre Ebisu, 1-5-5 Ebisuminami, Shibuya City, Tokyo
Akasaka:
2-10-5 Akasaka, Minato City, Tokyo
Azabudai:
3-1-5 Azabudai, Minato City, Tokyo
Official Website (jp)
3. Vegan Fruit & Whipped Cream Sandwiches

Compared to melon bread and pudding, with their retro appeal, Japan's fruit sandwiches have seen a boom in popularity in more recent years. The sweet concoctions have taken over the sandwich shelves of Japanese convenience stores, and prompted the opening of a number of specialty shops, to satisfy the desire for this beautifully simple sweet treat. But unfortunately, the classic recipe is far from vegan, despite the star of the show always being one kind of fresh fruit or another. Sandwiched between the slices of soft white bread and the chunks of vibrant fruit, the sweet treats are usually made with heaping portions of whipped cream―made, of course, of real dairy. Luckily for all the vegans out there, there's one Ebisu shop that is working to fix that whipped cream issue, filling their sandwiches instead with fluffy whipped soymilk topping. Fruits and Season makes the same kind of fruit-focused masterpieces as other shops of their kind, showing off triangle-cut sandwiches stuffed with enormous slaps of pineapple or vibrant red strawberries, but the plant-based recipe makes them available to a whole new audience.
Fruits and Season
1-10-1 Ebisunishi, Shibuya City, Tokyo
Official Website (jp)
Which one will you try first?
Basic Info

| | |
| --- | --- |
| Name | Vegan Japanese Sweets |
Columnist

Sophia

I came to Japan for a semester abroad, and have been here ever since, so I guess there's just something about it. Tell me all the cool Japan-related things you know on instagram or twitter @japankuru !

SHOW COLUMN