Sushi Chain Installs AI Cameras to Prevent Future Sushi Licking
To keep conveyor belt sushi alive, companies are going to great lengths to prevent further mischief.
A New Sushi Development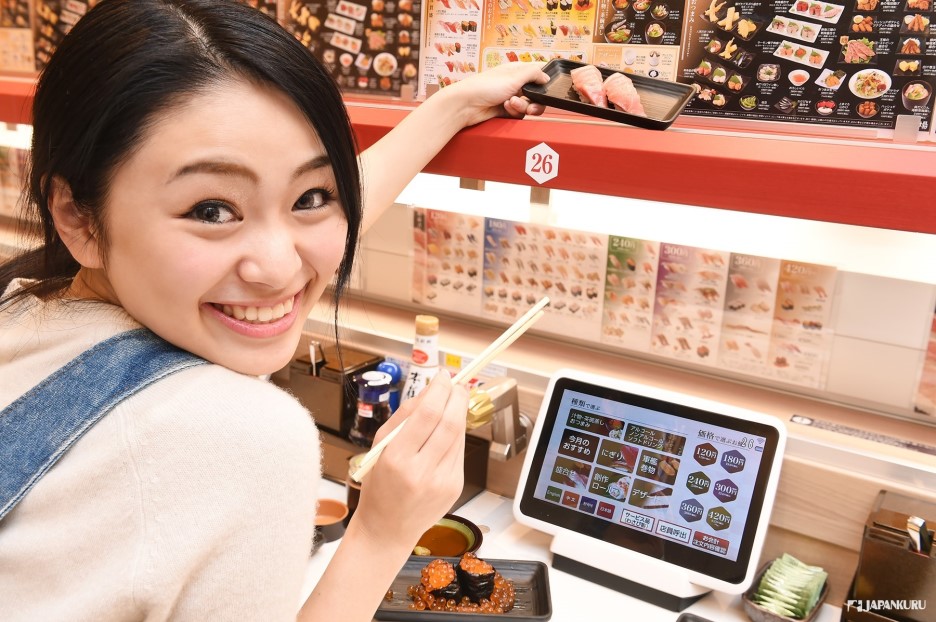 The sushi we eat today dates back to the Edo period (1603-1868), but modern-day sushi shops in Japan are getting a new AI upgrade! For many people visiting Japan, conveyor belt sushi is already a novelty, with plates of reasonably-priced sushi roving around the shop while customers take whatever catches their eye. The conveyor belt isn't the only interesting technology that these restaurants have adopted in recent years, though. Japan's affordable sushi shops frequently update their systems, rolling out everything from reservation apps to touch-screen ordering tablets. Unfortunately, sushi chain Kura Sushi's new AI monitoring cameras are not inspired by the bright future of sushi tech, but by the dangers of unsanitary customers.
Why Add Cameras Now?
The timely new addition of AI cameras at Kura Sushi won't come as much of a surprise for those following the news in Japan in recent months, as the inspiration is quite clear. In the first few weeks of 2023, a video of a teenager eating at conveyor belt sushi competitor Sushiro hit the web, and became an instant sensation for some stomach-turning reasons. In the video, the high school student licks the tops of a soy sauce bottle and the rim of a cup before returning them to the counter, for other customers to use. He also pokes at sushi passing by on the conveyor belt using spit-covered fingers, sending it off for other unsuspecting customers to eat. When the video hit Twitter, Japanese netizens were outraged, Sushiro's stock dropped, and sushi chains around Japan had to take immediate action to reassure customers that their sushi wasn't covered in someone else's saliva. Sushiro, for one, decided to temporarily stop their normal conveyor belt offerings, and only allow customers to order plates that would come straight to their table.
AI Innovations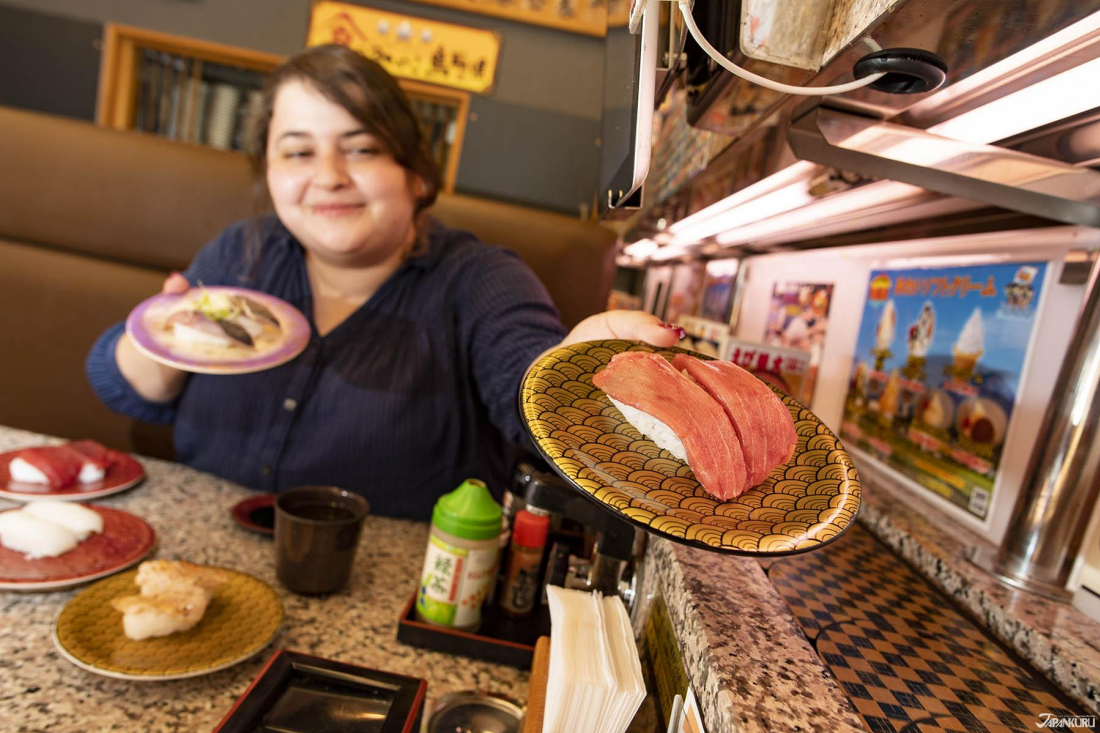 To ward off similar mischief at their own shops, Kura Sushi went in another direction. The chain is known to be fairly proactive about trying out novel new ideas, as is exemplified by their fully-automated locations. From start to finish, the whole dining experience is automated: diners take a number from a screen at the entrance, are directed to a numbered table by the electronic system, order from a tablet, pick up their sushi from one of two conveyor belts, slip the empty plates into a slot inside the table, and then take the automatically calculated bill to an unstaffed payment kiosk on their way out. Each plate traveling along the conveyor belt also comes covered with its own plastic lid, a step rarely taken at other sushi shops. So when it came time to find a new way to protect their plates from unwanted spit, Kura Sushi kept the sushi traveling on its merry way with the help of new "AI camera" tech.
The cameras, it turns out, aren't new at all! Cameras focused on the food have been installed in recent years as part of Kura Sushi's automatic plate-counting system, which means that the restaurants had the hardware ready even before they needed a special system to combat suspicious saliva (and other bad behavior). AI innovations have provided the old cameras with new abilities to detect customers returning empty plates to the conveyor belt, or tampering with food they aren't planning to eat. If suspicious actions are detected, the system can not only report which seat needs to be checked by restaurant staff, but also indicates exactly which plates need to be removed from the conveyor belt. So forget AI art, the artificial intelligence of the future has its plate full saving us from sly spittle.
For more info and updates from Japan, check Japankuru for new articles, and don't forget to follow us on
Twitter
,
Instagram
, and
Facebook
!
Basic Info
Columnist

News From Japankuru

The latest news from Japan - learn what's new in the land of the rising sun, from an international group right on the scene.

SHOW COLUMN
Related Article