Good Place for Japanese Wagyu beef of Black Cattle from Ise! Butasute
@ KITTE 5F
Are you looking for Gyudon (Beef Bowl Rice) or Sukiyaki?
Butasute is a restaurant found more than 100 years ago. It has been a century.

Why it is called BUTASUTE?
(Literally, BUTASUTE means to get rid of pigs/pork)

There were two stories~
① It is just named by a mass of people in general.
Since the beef was extremely delicious in this restaurant, everyone started to eat beef instead of pork.
Thereby, to get rid of the pork.

② Seems more realistic though.
Once upon a time, an old man owned his own pigs named SUTEKICHI and he opened a butcher shop named BUTASUTE.

Truth or False?
Believe it or not?
Up to you! Both sounds interesting though!
No worry! Japanese Beef is waiting for you!
Don't hesitate!
Head off to Tokyo Station Marunouchi South Exit
→ KITTE 5F
→ BUTASUTE
Restaurant of wooden interiors
(Left) Counter seats have a nice view of Tokyo Station.
(Right) Table seats for groups and families.
MUST-EAT in BUTASUTE ① GYUDON (BEEF BOWL RICE)
OMG!!!!
Can you feel the harmony of the sufficient fat of the ribs, shoulder muscle and the meat?
Oh!!! All are on top of the rice while the sauce is deliciously filled the white rice!
Of course, don't forget the onions and red ginger~


※Ise Beef Tokujo Gyudon (Premium Beef Bowl Rice) 3,500 yen + tax
Salad + 200yen +tax
MUST-EAT in BUTASUTE ② SUKIYAKI
Beautiful color of the meat and egg.
Another harmony is found here...

※Gyu-nabe Gozen Hinoki (Beef Pot Full Set) 3850 yen+ tax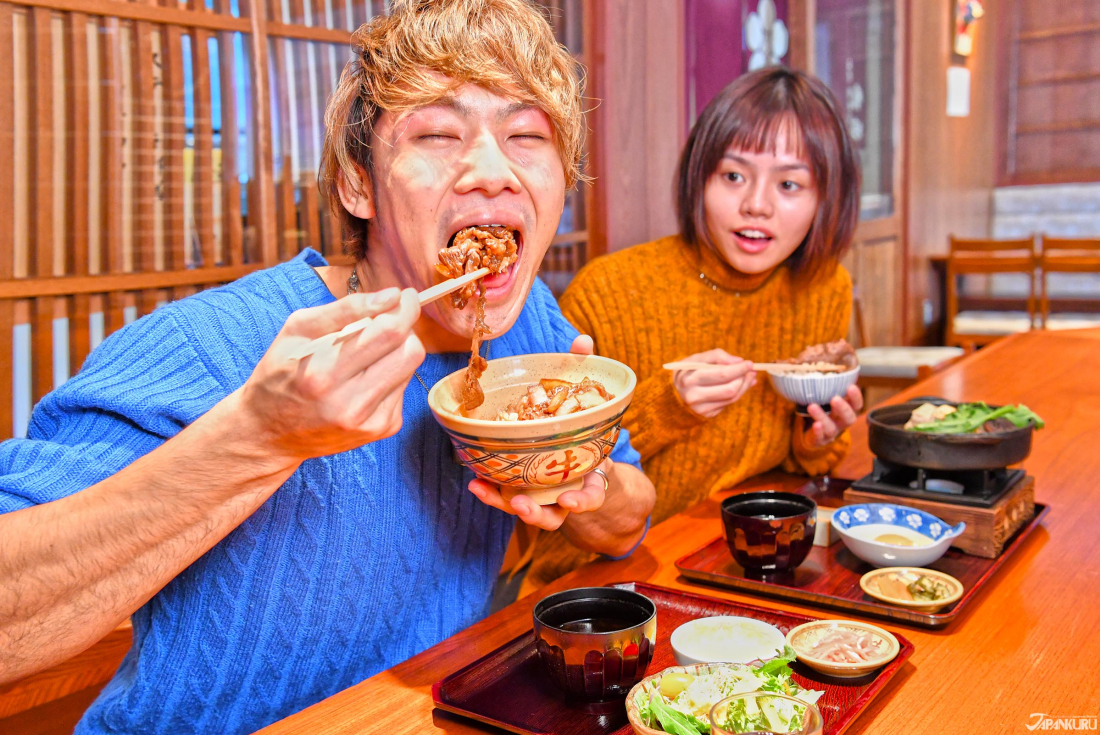 A little luxurious meal
Speaking of Japanese food,
Sushi, tempura, soba, udon, yaki-niku
blah blah blah....
Japanese beef sounds expensive,
as long as it is worth
why not give it a try?
Especially, when you come over from long long away through travel,
let's have a little luxurious meal here at BUTASUTE!
For updated info of JAPAN
Check the NEW facebook page of JAPANKURU CONCIERGE DESK

Related Article