Japanese Ramen/Ginza 🍜 The World's First Blowfish Ramen 🐡
Recommended Ramen in Ginza - Are You Brave Enough to Try?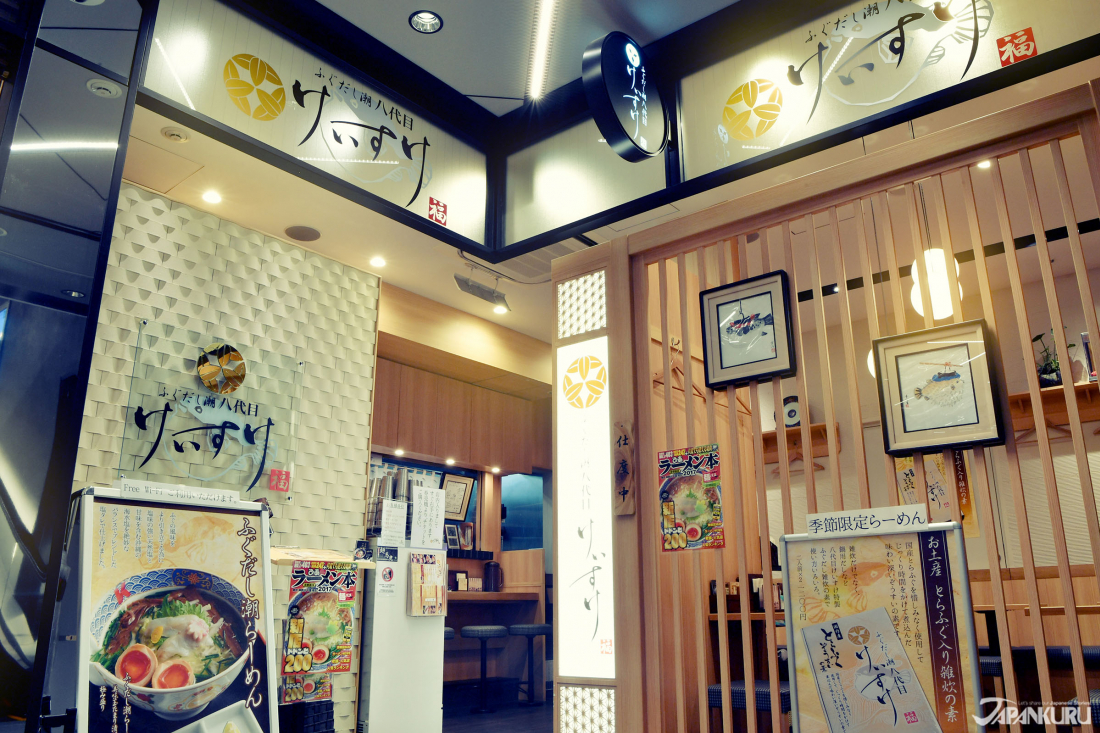 TOKYU PLAZA GINZA's Fugu-dashi Ushio Hachidaime Keisuke!
Ramen Shop that Specializes in Blowfish Broth Ramen

The world's first blowfish ramen shop! Fugu-dashi Ushio Hachidaime Keisuke (ふぐだし潮八代目けいすけ)!
Tokyo Ramen Keisuke has a unique concept and holds a great title being the world's first blowfish broth ramen shop. So naturally Tokyo Ramen Keisuke would be all over Japanese TV and magazines. For other countries however, eating blowfish isn't a part of their food culture. Everyone knows blowfish are poisonous, but they want to try it. It's like their gambling with death! So obviously this restaurant is going to be big news abroad too! Naturally, we jumped on the blowfish bandwagon🐡
You walk in there's all sorts of blowfish elements and decorations in the store!💖🐡💖
It's
SUPER
important to mention that even though blowfish is poisonous,
preparing blowfish as ANY form of food must be dealt by licensed professionals
.
The blowfish here too are of course prepared by professionals, so there is nothing to worry about
! We ate there and are alive to tell the tale, so you will too! ;)
There's a menu that has the English which is nice, but what makes it even easier is each dish on the menu has a number next to it! This makes it really easy to make sure you get the ramen you wanted🐡
Once you figure out what you want, put your money in the vending machine and press the button(s)!
✨🐡

Recommended Menu

🐡✨
🍜🐡

Number 8:Blowfish Ramen with Salt Based Soup

🐡🍜
This delicious soup is made of three of the most popular kinds of blowfish. It has a very nice, smooth seafood taste but if you want to add some contrast we recommend their special truffle oil.
A lot of Westerns are afraid to eat eggs that aren't fully cooked, but let us tell you, these aren't your regular eggs. Just look at the color of the yolk! They're called "Bimi Tama" (美味たま) and are very rich in vitamin E. We were also happy to find out the eggs are produced by naturally raised, free-range chickens.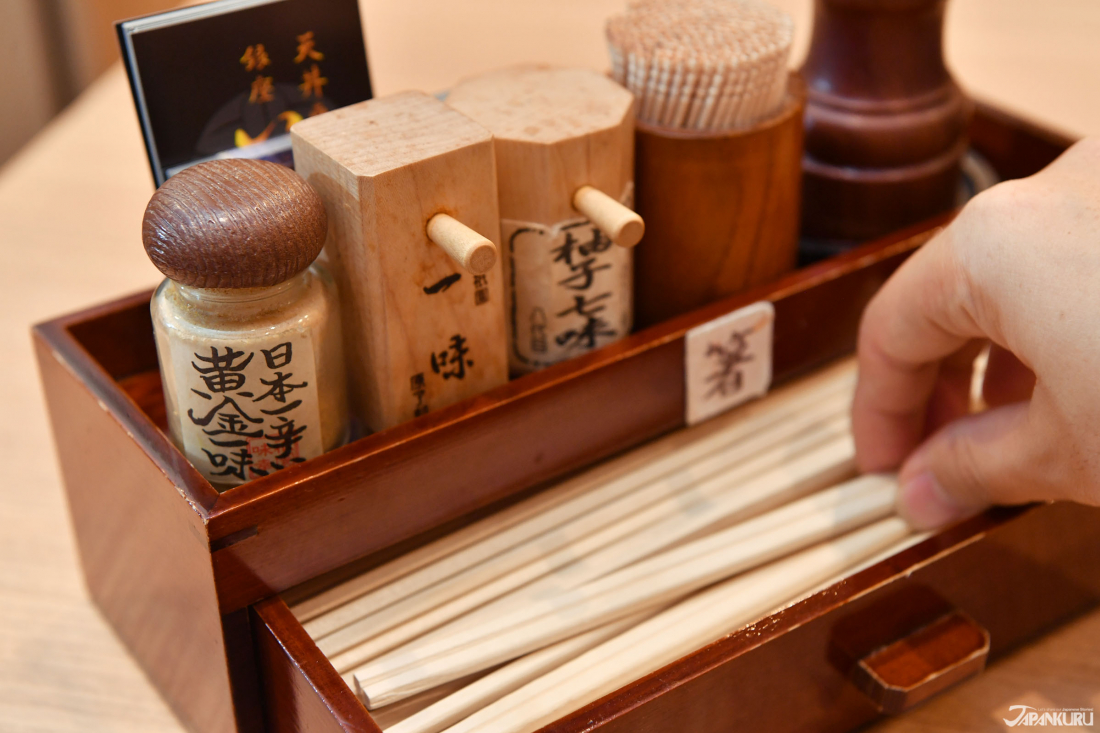 SPICE CHALLENGE
If you want to take the challenge a little further, why not do it with Japan's SPICIEST spice!
We were pretty intimidated and only added a little bit, and let us tell you, that's all you need because MAN!
It's spicy!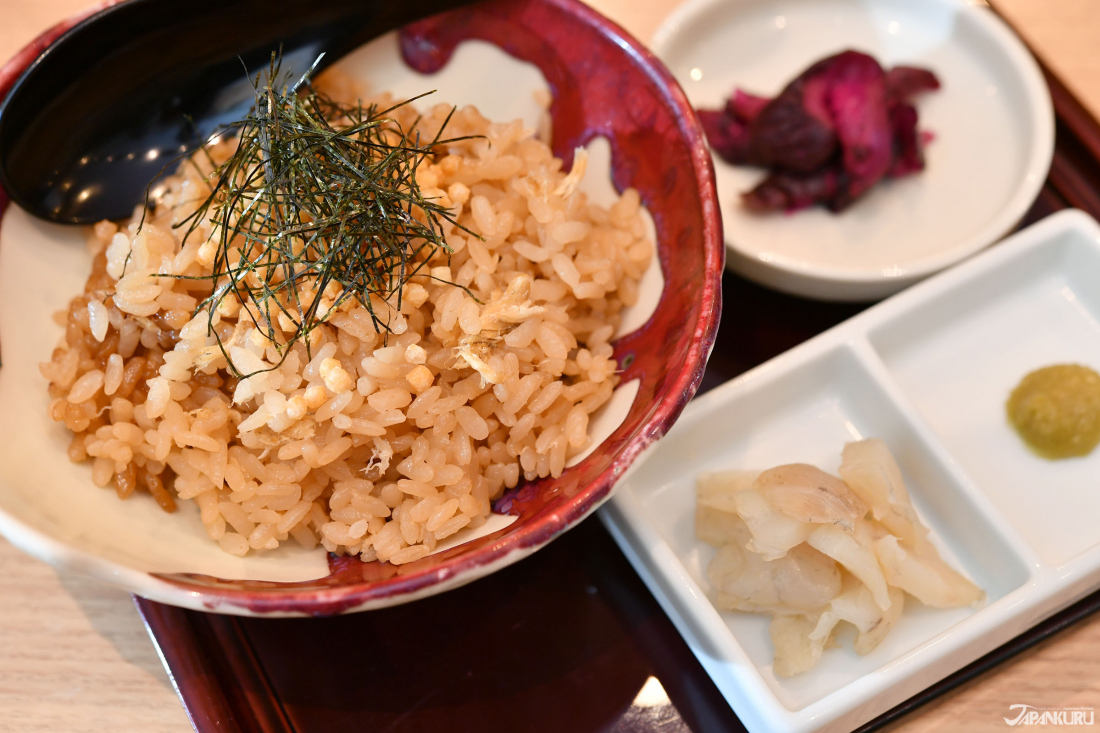 🐡

Blowfish and Rice Green Tea Set

🐡
+ 500 yen (with any ramen)
Ochazuke is a part of Japan's food culture where you add hot green tea to a bowl of rice.
Tokyo Ramen Keisuke has their own verson of that.
Instead of just regular white rice, they use seasoned blowfish steamed rice!
Instead of green tea, they use the left over broth from your ramen!!
The way they prepare it in itself is really cool.
So when eating your ramen, be sure to leave some of the broth! When you're ready for the ochazuke,
tell the staff and they'll bring out a hot stone to reheat the soup!
🐡

Fried Blowfish

🐡
800 yen
We've never heard of friend blowfish before! Super fresh blowfish that's been friend is a cool and unique way to enjoy blowfish! We loved it and could eat this just about all day.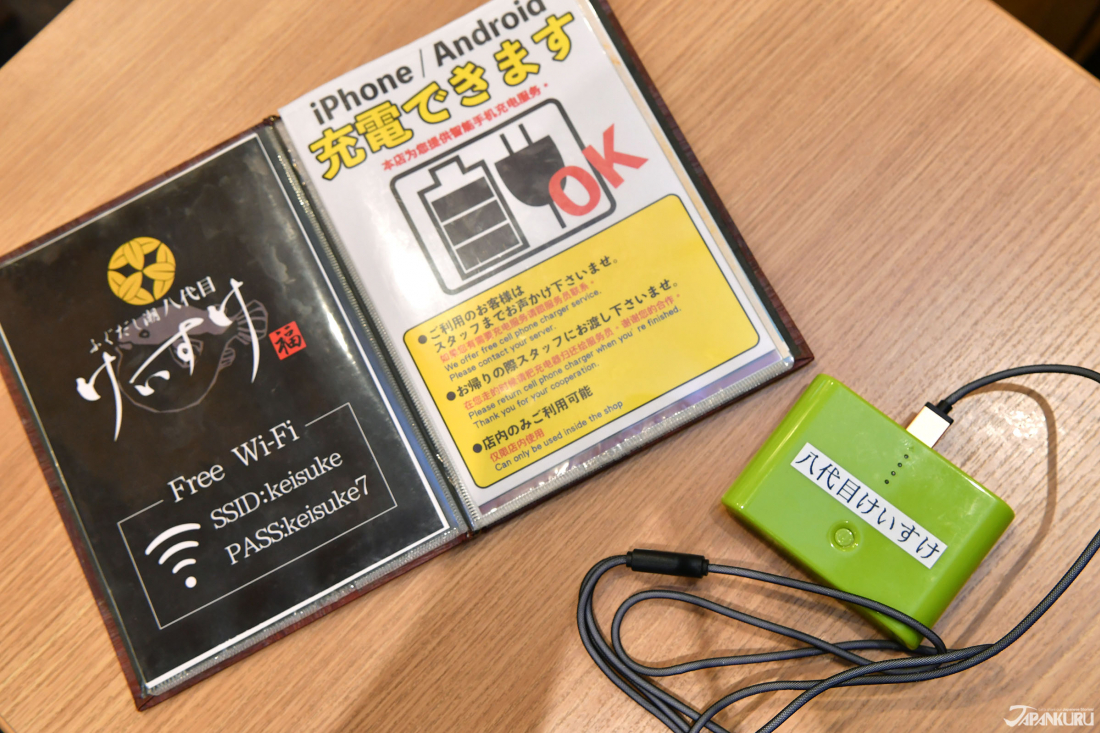 🔋Free Wi-Fi and Phone Charger🔋

Using phones while traveling has increased a lot lately, so eating is a great time to charge your phones but there's often places with no outlets near by. Even if there is, they won't let you use them....
But here they lend you a phone charger for free!!
It's limited to use only in the store, but it's still a life saver
and a really nice added touch to their great service.
If you need to borrow one, just ask the staff 🔋📱
Their Sister Shop 🦆Kamo Soba Kudaime Keisuke🦆 (鴨そば九代目けいすけ)
✨🦆Recommended Menu🦆✨
🦆

鴨白湯そば極み

🦆


(Kamo Sayu Soba Kiwami)


1300yen

This dish was our favorite of the two! A delicious strong duck white soup that has duck meatballs, duck meat, fried burdock, and there yummy slightly salted egg yolk. The broth is a bit thick. If you're familiar with Japanese tsukemen, it's sort of the same texture and thickness.
🦆 Ginza Kamo Soba Kudaime Keisuke
(銀座鴨そば九代目けいすけ)
Address: 9-12-15, Ginza, Chuo-ku, Tokyo
Access: Tokyo Metro Ginza & Line About 3 min walk from Ginza Station
☎ 03-6274-6655
Business hours: 11am~11pm
Do you have a
favorite ramen
?
We wanna hear about it!
✧
˖
°
Share your stories with us
°
˖
✧
For more interesting topics,
Please click here →
JAPANKURU
to check out our official blog
Be sure to look at
JAPAN
KURU
🐶 for more exciting articles every day!!
Or add us on
Pinterest
and/or
Google+
to share your Japanese stories💖🗾

Related Article