agnès b. Japan Coupon ● Shopping for agnès b. Bags at agnès b. VOYAGE Omotesando
Beautiful Casual Bags from Japanese Favorite French Brand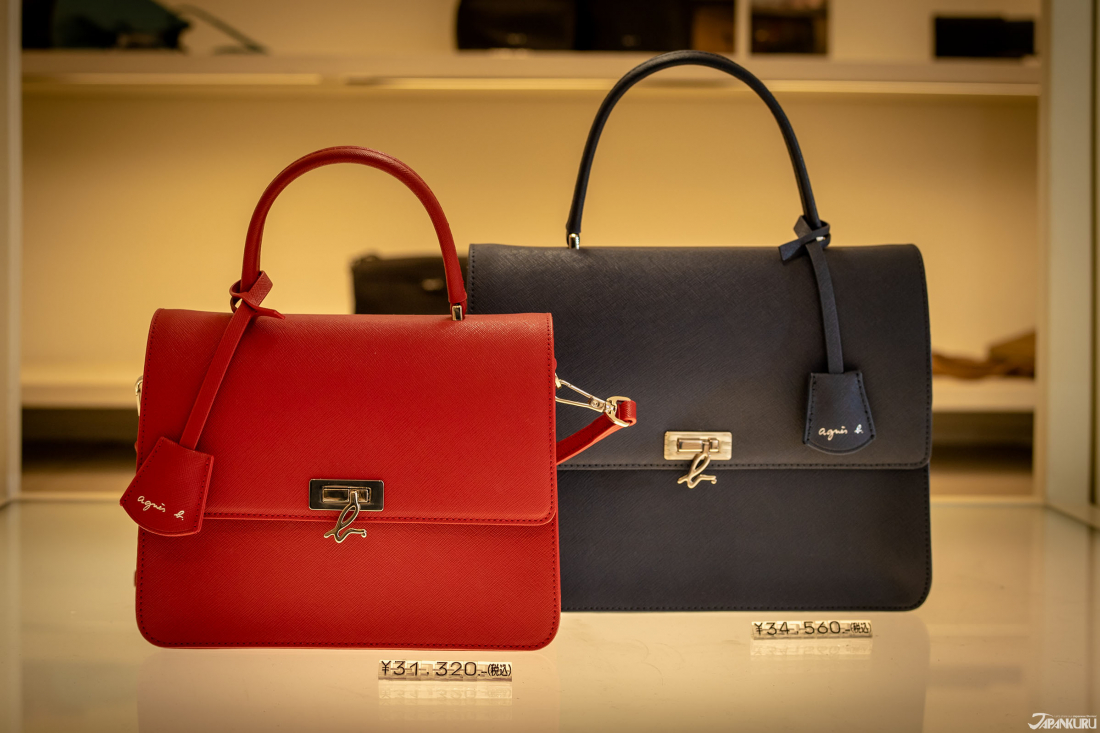 Bag Shopping in Omotesando
Harajuku and Omotesando are filled with shops just about everywhere you turn. Many know Harajuku for being the hub for Tokyo's most original fashion trends, but walk a little further and you will reach Omotesando. A completely different contrast to Harajuku, Omotesando has some of the most high-scale brand stores and restaurants along with a more calming atmosphere. Don't get us wrong, Ginza is Japan's New York Fifth Avenue, but Omotesando is easier to navigate and is filled with unique architecture making it our favorite of the two.

There are plenty of stores to walk in and out of in Omotesando, but this time JAPANKURU wanted to mention fashion brand store that is highly popular in Japan. Not only that, but the store is offering a special discount to those who show coupon. For more information read on!
About the Brand agnès b.
Along the fashionable Omotesando Dori (Omotesando Street) is the French apparel and accessory brand agnès b.. As fashion line, agnès b. primarily known for its subtle and chic collection that is said to inspirit the fashionable Parisian mindset. The designer is known for having stars like David Bowie wear her line, primarily because she is about not creating a brand but a clothing for the individual and their self-esteem. Only 9 years after opening the first store, the brand launched in Japan for the first time in 1984 in Aoyama.

The agnès b. VOYAGE Omotesando store opened recently these past few years and unlike the Aoyama store primarily has accessories such as bags and wallets. There are three floors separated by section. The top floor (2nd) has past season and a little more high-end lines. The first offers their newest items that follow more of the current trends. Then the bottom floor (B1) is primarily men's and casual items. The store is also has a wide variety of new and "only sold in Japan" limited goods.
A Wide Variety - Type of Bags Available at agnès b.
Just to give you an idea of the brand, below are of some of the popular items at agnès b.
Nylon waist bag

From the "les rayés" series this nylon waist bag can be worn in different ways. You may have noticed Japanese people wearing fanny packs but rather than wear them around their waste the put them around their shoulders like a satchel. This item takes you into popular Japanese fashion.
Mulled Wine Service at agnès b. VOYAGE
In traditional French fashion, mulled wine (or "vin chaud" meaning hot wine in French) will also be served at agnès b. VOYAGE Omotesando. For those that don't know about mulled wine, it is so much more than just wine that has been warmed. What is added varies from country to country, but normally cinnamon, sugar, and some fruit are added. Tokyo is finally getting colder, so having this warm pick me up will really hit the spot. You don't need to buy anything at agnès b. VOYAGE to enjoy, just get a glass and relax!

●agnès b. VOYAGE Mulled Wine (Hot Wine) Service
Date: December 25th
Time: 5~8pm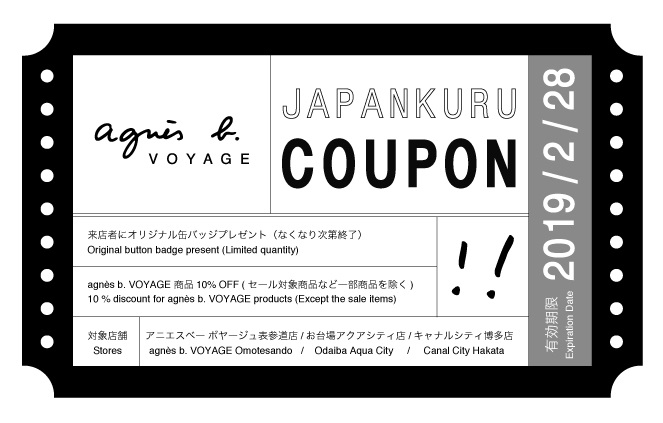 agnès b. VOYAGE x JAPANKURU Coupon
agnès b. is also running a special campaign!! Until February 28, 2019, if you show the coupon at their Omotesando, Odaiba, and Hakata (Fukuoka Prefecture) branches during check-out you will get 10% off agnès b.VOYAGE items as well as an original pin! No need to print off the coupon, you can either show them the image from this article or take a screenshot of it and save it to your photos to show them.
●
agnès b. VOYAGE Coupon
Offer until: February 28, 2019
Available at:
- agnès b. VOYAGE Omotesando (
G

o

o

g

l

e

Maps
)
- agnès b. VOYAGE AQUA CiTY ODAIBA (
G

o

o

g

l

e

Maps
)
- agnès b. VOYAGE Canal City Hakata (
G

o

o

g

l

e

Maps
)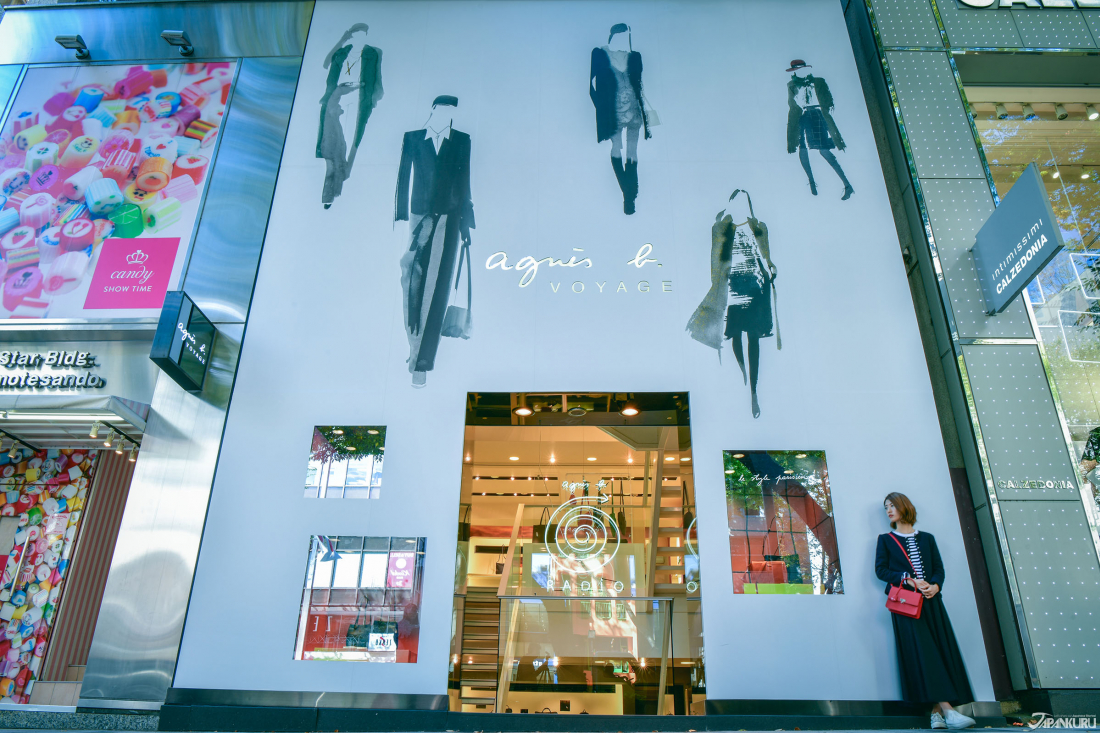 Related Article