5 Japanese Rainy Season Must-Buys ・ Practical and Ridiculous Tsuyu Items for the Summer
The beginning of the Japanese summer starts with weeks of rain, so get ready with some handy rainy day gear!
Rainy Days Call for Some Gear
Wherever you live, rain is a fact of life. But Japan's rainy season, AKA "tsuyu" (梅雨), means weeks of humid days and long drizzles as the weather warms in June. That doesn't mean the country is resigned to the rain, though! This is Japan, a place of unique gadgets and some surprising creativity, and to combat the gloomy weather and uncomfortable stickiness of the season, unique products arrive on shelves every year when the rain starts to fall. Here are a few Japanese items I thought might prove to be useful (or at least entertaining) while dealing with tsuyu this year!
① Waterproof, Super-Absorbent Umbrella Covers
Let's start with the basics! Most compact folding umbrellas come with a cover when you buy them, but the covers tend to be thin and flimsyーeasy to lose, easy to forget, and not all that useful in the first place. But these absorbent, waterproof umbrella covers found in shops around Japan are a life-saver. Wet umbrella? No problem! Just slip your umbrella into the case, and you can safely keep it in your bag until you venture back out into the rain, or bring the umbrella back home to dry. The covers are handy when you're out on the town, or even out on a hike, and they come in some pretty cute designs to boot!
② Hands-Free Umbrella Holders
This orange tube might look a little crazy at first glance, but the more you look, the more you start to think "...that might be really handy." Whether it's pouring rain, or so sunny you need a sun umbrella (or a parasol for the fancier among us), this contraption might just be able to keep your umbrella in the perfect place while freeing up both hands for more important tasks. The pictures are clearly advertising to busy parents, but here at Japankuru we couldn't help but think the gadget might be really helpful for anyone who wants to take photos in the rain! Keep your hands free, and your camera dry.
This items strong point is its flexibilityーboth literally and figuratively. You can use it to attach an umbrella wherever you need it most!
③ Magnetic Umbrella Stands from Daiso
Particularly in cramped Japanese apartments, the issue of where to store umbrellas is always a little dilemma. You want a place where it's not in the way, but you won't forget it on your way out, either, and of course it needs to be a place where the damp umbrella won't cause any damage!

Fortunately, popular Japanese 100-yen shop Daiso is at it again, with this extremely popular magnetic umbrella stand set. It's been an especially big hit with apartment renters in Japan, whose front doors tend to be made of steel, meaning the umbrella stand can be attached right at the door for the ultimate convenience. It's a space saver, and it works for umbrellas of all sizes.

The item is made for umbrellas, but its popularity has been due in part to the stand's versatility, too. Life hacks galore! People have been using them to hold little necessities in kitchens, bathrooms, and laundry rooms, and others have even been using the stands during the COVID-19 pandemic to keep a bottle of hand sanitizer right at the front door of their apartments!
④ Dehumidifying Clothes Drying Fans
Most homes and apartments in Japan go without clothes dryers, and while balconies tend to be quite common, when it's raining out indoor clothes-drying becomes a fact of life. But during the rainy season, with all the high humidity and cloudy skies, sometimes it seems like your clothes might never dry! While dehumidifiers are pretty common items, the unique Japanese combination of a dehumidifier plus electric fan seems perfect for the clothes-drying trials and tribulations that come with the tsuyu season. You can change the angle, or have it rotate 360 degrees to send fresh air in every direction!
⑤ Twin-Nozzle Bed & Shoe Fans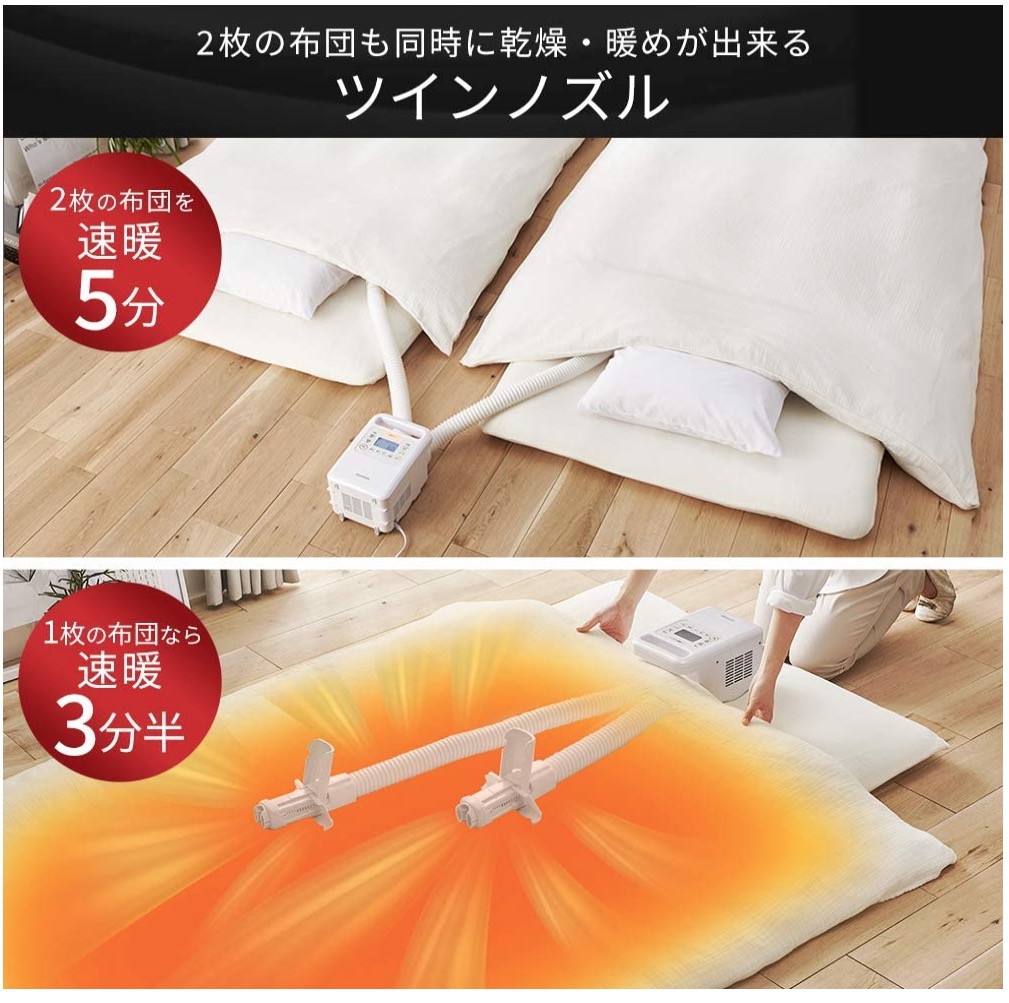 Clothes that won't dry are an inconvenience, but bed sheets that always feel a little damp and clammy from the humidity are just pure misery! Fortunately, Japan has found a way around the problem, with a special bed-drying fan. When you think about it, a slightly damp bed seems like a potential breeding ground for bacteria that you really don't want on your skin as you sleep, so a fan might even be good for your health!
On top of all that, this unique twin-nozzled fan doesn't just dry your bedding, it can also dry your shoes! Which seems even more important on a rainy day.
Life During the Rainy Season
Following an early cherry blossom season, this year's tsuyu has also
arrived early in Japan
. With the sudden onset of humidity and dreary rainy days, I'm not just entertained by these intriguing rainy season items... I'm already making up my shopping lists. Which of the five do you think would be the most helpful for this year's rainy season?
Basic Info
Columnist

Editor L

30 years old on the outside, pushing 80 on the inside

SHOW COLUMN
Related Article