One Stop Shopping Experience! Odakyu Department Store Shinjuku
In order to let customers to have the shopping experience, \"A More Efficient Time, A Better Life\", new campaigns are introduced in Odakyu Department Store.
Convenient one-stop shopping experience!
Do you know that Odakyu Department Store is the second largest market player in the department store industry? They are making 93 billions yen per year! Moreover, having the perfect location in Shinjuku, connected to the south exit and west exit of the Shinjuku station, Odakyu hopes to continuously provide their best service and products to their overseas customers!

In addition, Odakyu group has recently introduced the new slogan "Value up". Having the location advantage, Odaykyu hopes to bring their services to another level by enhancing their services and products!

Let us tell you more about this One Stop Shopping Heaven!

-4F- TSUMORI CHISATO
As you may have known, TSUMORI CHISATO is a Japanese fashion designer who likes to focus on prints and is said to have a "healthy does of Japanese animation style / bohemian cuteness" in her design.

TSUMORI CHISATO is also focused in opening overseas stores, so you may have seen her shops in other places before. Do you know that there are more than 40 TSUMORI CHISATO stores worldwide now? How about pay a visit to her store in Odakyu Department Store Shinjuku.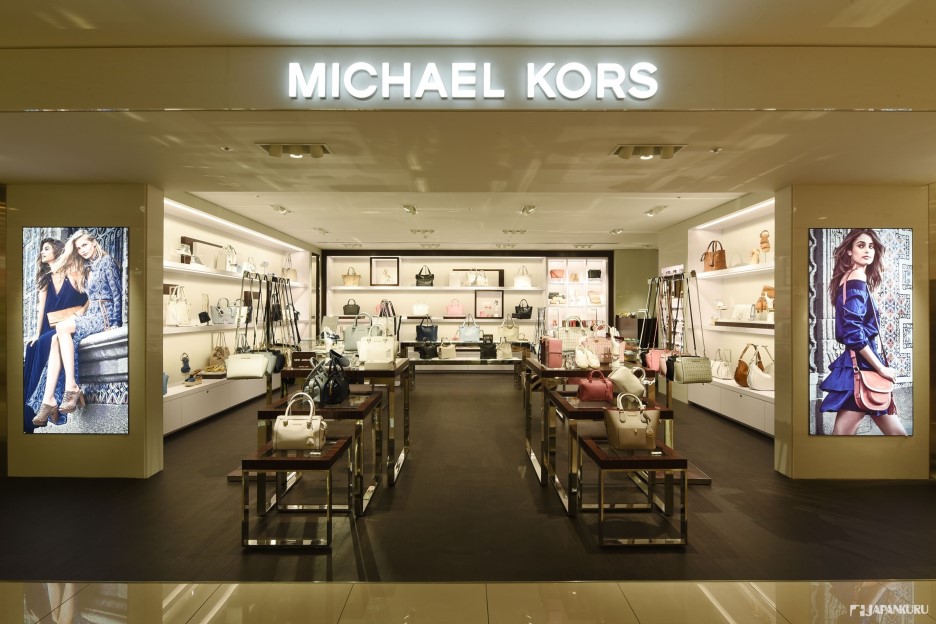 -3F- MICHAEL KORS
MICHAEL KORS is an American fashion designer who created the brand which sells fashion, accessories, jewelry, footwear and fragrance. If you like his style, don't miss this shop.
A perfect place to shop for women's fashion, shoes, handbags and accessories. It is said that this is the busiest shop in Tokyo!

-2F- 4℃
-7F- Men's Floor
-2F- MAKE UP SOLUTION
You can find many different kinds of sports goods on the 1st floor and B1 floor of HALC.
At HALC, you can find the famous Onitsuka Tiger sneakers, NIKE, adidas, asics, THE NORTH FACE+, and the all year round swimming wear section here. This is a perfect place for the sports lovers!!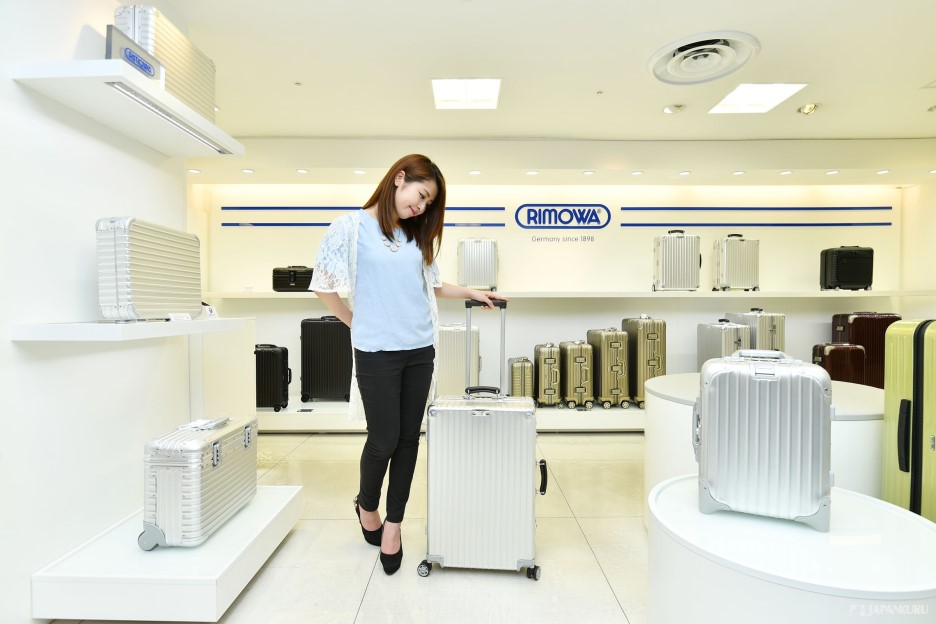 RIMOWA®
RIMOWA is one of Europe's leading manufacturers of premium travel and carry-on luggage made of aluminum and polycarbonate. How about getting a new RIMOWA luggage in Japan?

B1 floor of HALC
The luggage that the model is carrying, 113,400yen + tax
Start your trip at Odakyu!?
After doing some shopping at Odakyu Department Store, let's hop on the Odakyu Limited Express Romance Car to get to Hakone!!
From Shinjuku station, you can just simply take the Odakyu Limited Express Romance Car to go to Hakone. Hakone is famous for hot springs, so it's the best spot to visit after a shopping day!!
For more info
Check our
JAPANKURU BLOGGER