Bring home your Okinawa memories! Grace Anniversary Design Shop
Okinawa Prefecture, a beautiful place in Japan where is surrounded by blue ocean, colorful coral reefs and many kinds of marine life. To enjoy Okinawa, you can walk and relax on the beach in the sunset or even get into the sea to experience all kinds of water sports.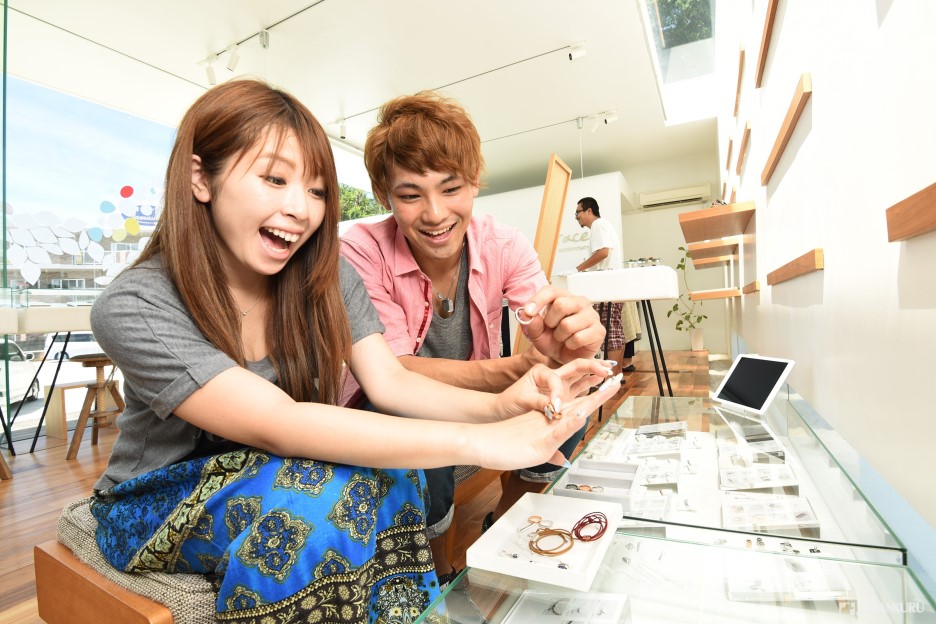 Your Okinawa Memories
If you want to bring home your Okinawa memories, why don't you get something natural and unique that is just for you and your special one.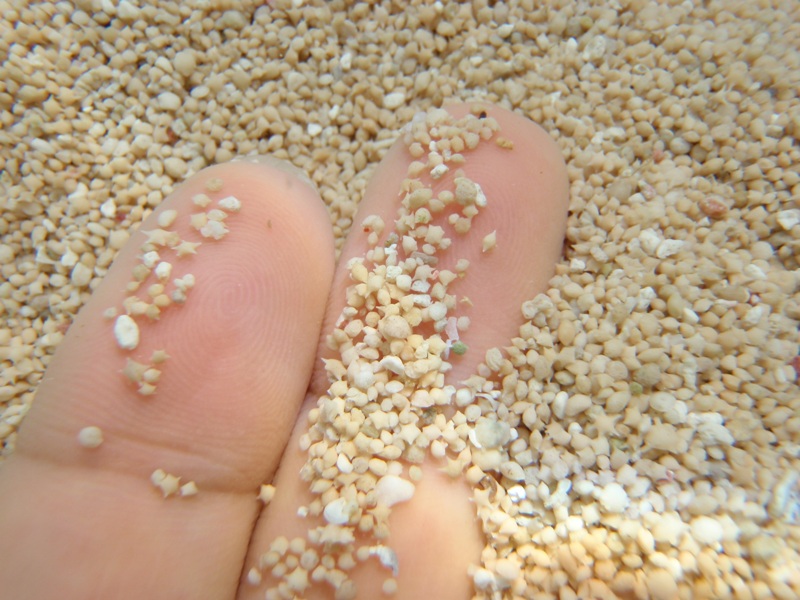 The legendary star-shaped sands in Okinawa
Actually products made with star-shaped sands are always popular souvenirs in Okinawa. We heard that this popular souvenir can bring good luck to you and your friends!
Grace Anniversary Design (Onna Shop)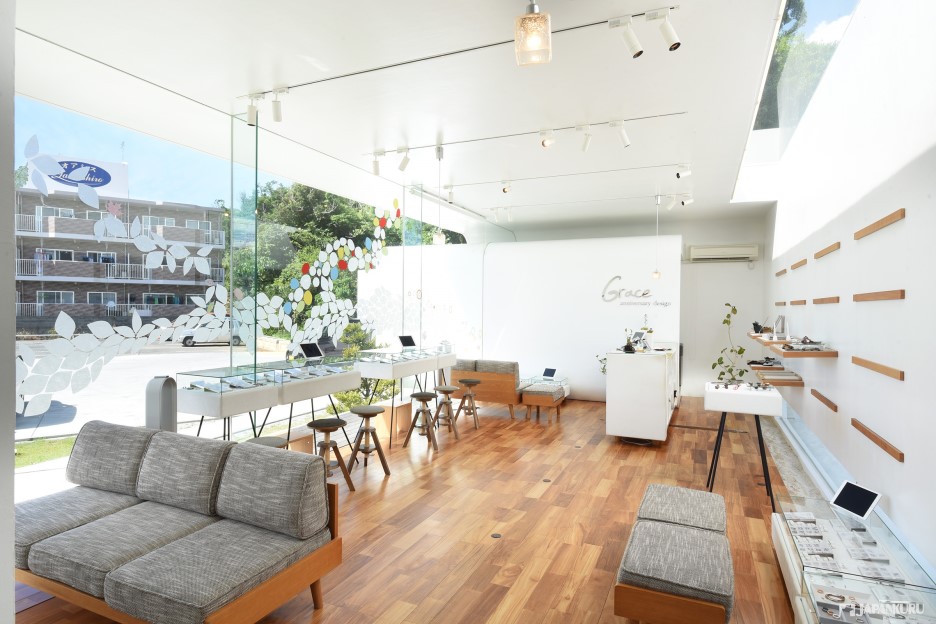 About The Shop
Just like their design, the color tone and design of the shop is also simple and natural. Natural light from outside and the music played in store, all create a calm environment for your to shop.

Moreover, each accessory comes with a detailed description. Just use the tablet and you can see the description and price of each product.

If you want to try on the products, just feel free to ask the staff to help you!
Star-shaped sand inlay Jewelries
In the same collection, you can also find couple ring set for yourself and your lover! We heard that the designer had run out new idea, and he suddenly found this new idea when he walked on a beach one day. Then, he decided to use the star-shaped sands in his design!! So this collection is very special to both the designer and the ones who buy it.

#wish: Star-shaped sands inlay rings, 9,936 yen includes tax
Other Specially Designed Collections
Interviewing with the designer, we found out that different colors actually represent different things in his design. Orange represents sunset, light blue represents the blue sky in Okinawa, yellow represents the sun, and pink represents the romance between couples.

#polka dot: pendant @ 7,560 includes tax
(Colors: Navy, orange, light blue, pink, yellow, green)

Leather bracelet
Top row: #resort @ 8,856 yen includes tax
Middle row left: #knoll L size @ 9,936 yen includes tax
(Colors: black and Pink) Engraving plus 1,080 yen

Middle row right: #knoll S size @ 8,856 yen includes tax
(Colors: black and Pink) Engraving plus 1,080 yen

Bottom row left: #palm @ 8,856 yen includes tax
(Color: silver)

Bottom row right: #surf @ 8,856 yen includes tax
(Colors: silver, pink, black)

Simple but stylish rings

At Grace Anniversary Design Shop, you can find rings with great design like the one with the traditional Okinawa patter minsah.

For more information about the rings, please click here:
http://www.grace-shop.jp/item/ring/ring.html
Something little but filled with your great memories
For those we want to get something more special and bring home your memories, why don't you buy a special jewelry at Grace Anniversary Design Shop where the design and ideas are coming from designers who live in Okinawa!
Wanna get more and share your Japanese stories with us? Please join us on
Google+
!!
See you there! :)
Related Article