Odakyu Department Store's Gourmet Guide!
And Enoshima Essential Travel Guide!
All Starts From Shinjuku Tokyo!!
What can be happier than having delicious food on your trip? Especially in Japan, food are always made with fresh and high quality ingredients, it just makes your trip even better!

Tired of crowded cities like Tokyo, Osaka and Kyoto? So do you know about Enoshima?

Enoshima is a popular tourist destination near Tokyo. It just takes about an hour by train to get there. If you familiar with the Japanese comics and animation "Slam Dunk", then you should have heard about Enoshima!! With the beautiful landscapes and sea, Enoshima is a perfect destination for a day trip.

Today, we want to give you some great tips for your Enoshima trip!! Let's go!

Starting Point - Shinjuku Station
Do you know that Shinjuku Station holds a Guinness record that it is the world's busiest station! An average of 3.64 million passengers per day pass through this station!! Many trains pass through Shinjuku station, for examples JR Lines, Odakyu Lines, Keio Lines, Toei Lines, and Tokyo Metro Lines. From the south exit, you can also find the new bus terminal where 1,600 buses departures from this terminal everyday.

From Shinjuku to Enoshima, the most comfortable and easiest way is to take the Odakyu Romance Car.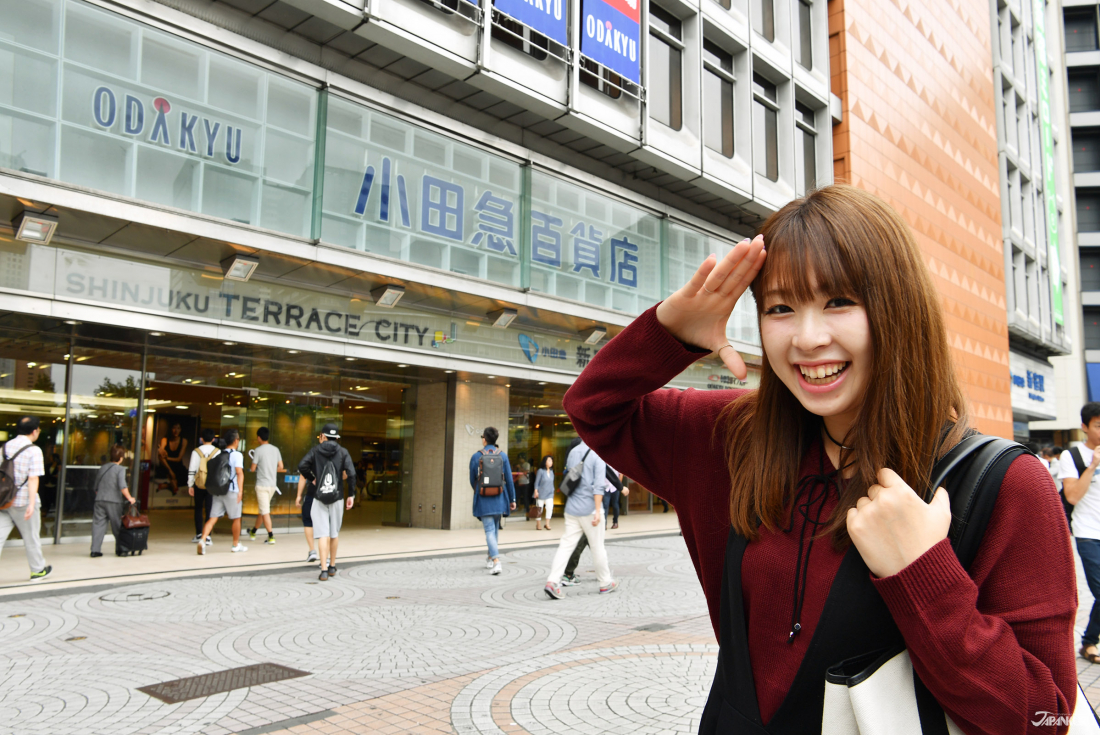 Why is Odakyu Romance Car Special?
Reason 1
Direct train can take you to Enoshima in just 63 minutes!
Even you can still take the JR lines (Tokaido, Shonan Shinjuku, Ueno, Tokyo) or the Odakyu Express train to go to Katase-Enoshima Station, there may be chances that you need to make one stop at Fujisawa Station and transfer to the Enoden to get to Katase-Enoshima Station.
Note: Please check the Romance Car's schedule for the direct train to Katase-Enoshima.
*Shinjuku Station -> Katase-Enoshima Station = 1,210 yen one way (express extra fee + fare)

Reason 2
You can enjoy the beautiful views just outside the windows. If you can get the seats in the front or the back, you can have a great view right in front of you. Tips to be able to get these seats? Please make

Reason 3
If you are travelling with your family and friends in a group, you can turn the seat and make a small cabinet for yourselves! Chat with your friends while watching the beautiful views outside, how nice is that!
About Odakyu Romance Car
Actually you can also purchase your ticket online. This time, we get our tickets at the Odakyu Sightseeing Service Center which is opened especially for tourists. Of course you can buy the Romance Car tickets here. You are welcome to ask any questions about travelling in Japan and different kinds of leaflets are available here too.
Odakyu Sightseeing Service Center
Address: 1F, West exit of Odakyu Shinjuku Station
Tel.: 03-5321-7887
Opening Hours: 08:00 - 18:00
Homepage:
http://www.odakyu.jp/english/center/
Odakyu Department Store Shinjuku
Just two floors below the Odakyu Sightseeing Service Center where you get your Romance Car tickets, you can find the supermarket and food floor of Odakyu Department Store. You will be surprised by the variety of lunch boxes and food they sell there!!
Let's take a look of the beef lunch boxes first!! It is not just any kinds of beef, it is the famous Japanese beef (和牛, Wagyu)! Of course high-quality beef can be found in high-class stores like Odakyu Department Store!!

Among all kinds of Wagyu lunch boxes, the lunch boxes with beef from Yamagata Prefecture and Yonezawa caught our attention!! Wagyu is famous for the softness and their texture, it cannot be compared with the beef rice bowl from chain stores.

Moreover, just look at the volume of the beef on the rice! So even it costs around 1,600 and 1,800 yen for a lunch box, it is still worth the price!!

Aji No Ume Bachi (味 の 梅 ば ち)
Address: B2, Odakyu Department Store
Yamagata Beef Lunch Box: 1,512 yen, tax included
Yonezawa Beef Lunch Box: 1,836 yen, tax included
Same as the beef lunch boxes, the volume of the seafood on rice are unbelievable too! Just about 1,600 yen, you can try many kinds of seafood and fish in one lunch box. Very nice deal! Oh by the way, scallop and sea urchins are also used! Wow!

Nemuro Sugiyama Fisheries(根室杉山水産)
Address: B2, Odakyu Department Store
3 Types Mixed Lunch Box: 1,620 yen, tax included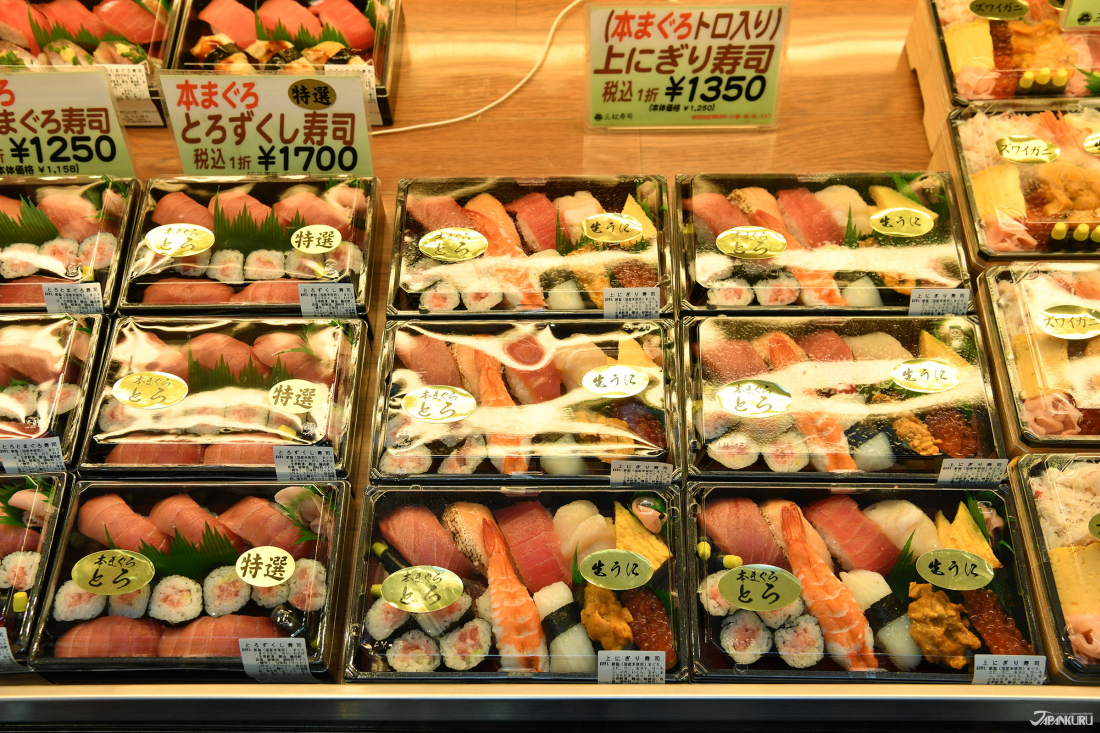 Just beside the seafood rice bowl shop, you can also find another shop selling sushi box with fresh fish and seafood too! Freshness is guaranteed as said by the chef!!

Sanmatsu Sushi (三 松 寿司)
Address: B2, Odakyu Department Store
(Left): Premium Tuna Sushi Set (本まぐろトロずくし寿司): 1,700 yen, tax included
(Center and Right): Tuna Sushi Set (本まぐろトロ入り上にぎり寿司): 1,350 yen, tax included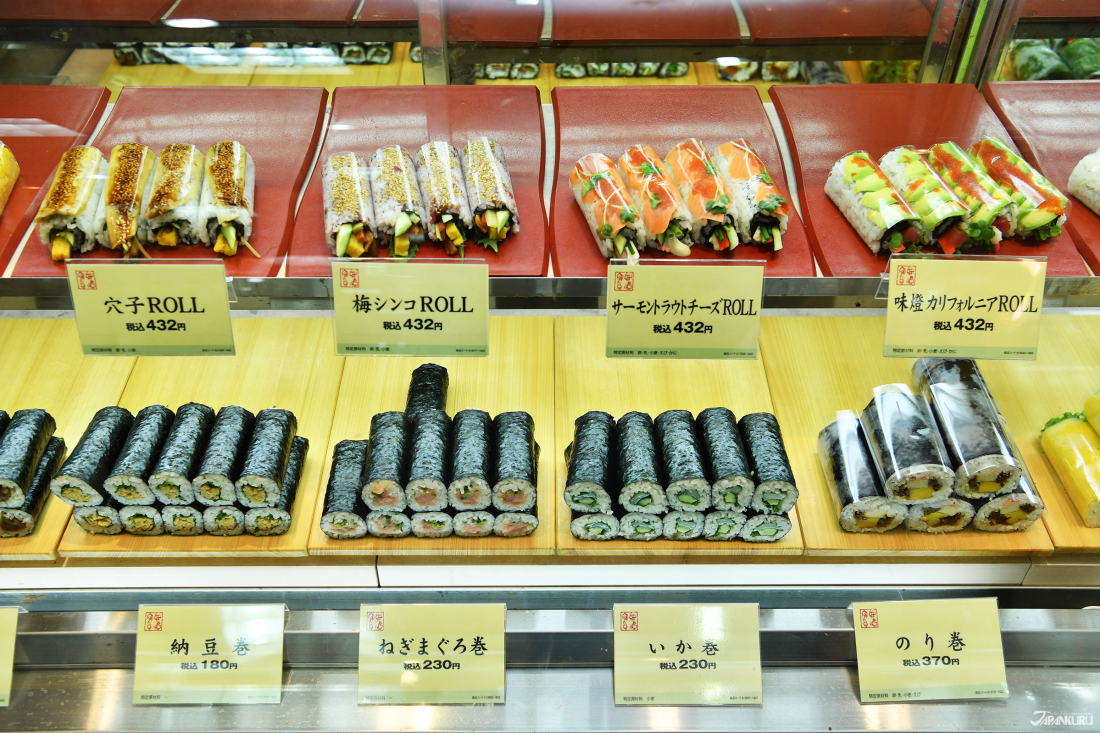 Just like the California roll, you can find many different kinds of sushi roll here. Like sushi rolls with salmon and cheese, tuna, squid etc. This is definitely a great menu for those who prefer healthy food. I think the great thing about these sushi rolls is that they taste like salad, so it is especially nice for those who want something simple. Especially great for the ladies!

Mito Wushu Taku (味 燈 守 卓)
Address: B2, Odakyu Department Store
Prices: 432 yen, tax included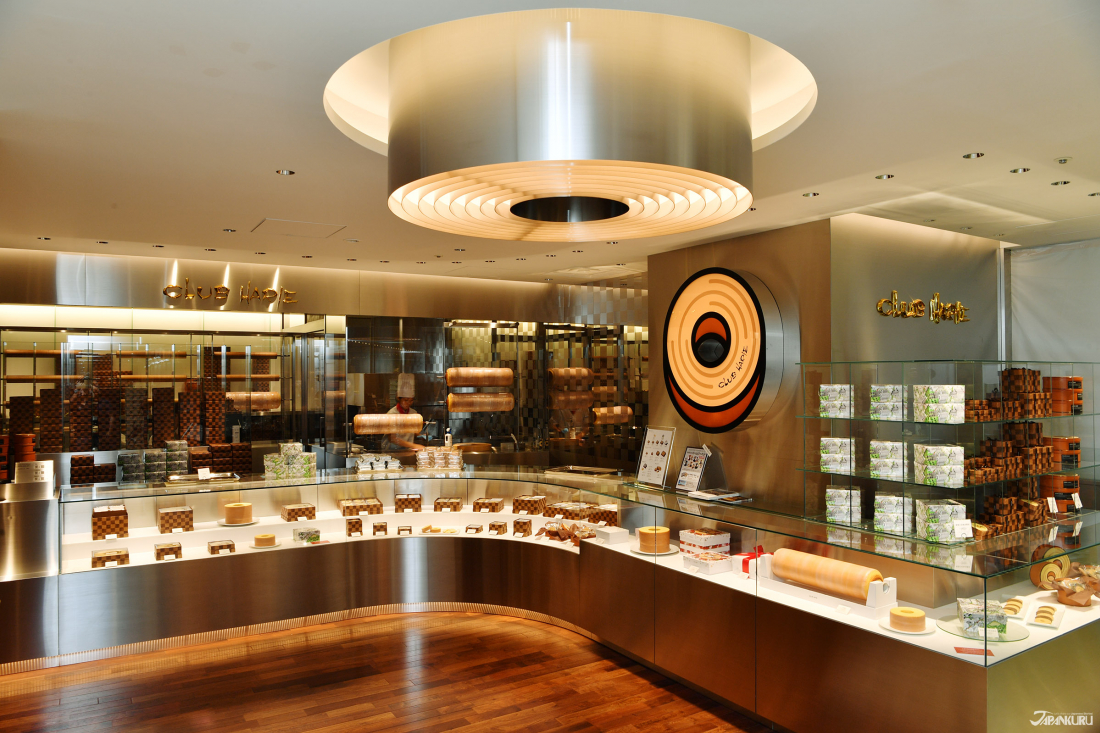 Dessert Time!
Baumkuchen (German variety of spit cake)
Sliced Baumkuchen looks like tree rings, so its name literally translates to "tree cake". This roll cake is actually made by layer after layer. A typical baumkuchen is made up of 15 to 20 layers of batter! The last step is to apply sugar glaze on the cake and wait until it's dried.

In Japan, baumkuchen is a popular snack and souvenir for all ages!!

CLUB HARIE
Address: B2, Odakyu Department Store
Now you got the food! Let's get going!!
There are 4 types of Romance Car in total. This time, we will take the 6th generation of the classic type EXE (model 30000). Spaces between rows are pretty big, so you can sit comfortably during the ride. As we have mentioned, you can turn around the seats to make a small cabinet with 4 seats with your family and friends!

While you are having the delicious lunch box and enjoying the beautiful views outside the train, in just about an hour, Romance Car takes you from the busy Shinjuku to Enoshima.


Great place for nice restaurants and gourmet!
Just above and across the Shinjuku station, Odakyu Department Store is a one stop for shopping and dining. After reading our sharing today, we hope that you have discovered a new floor (B2) of this famous department store where you can get all kinds of delicious food, lunch boxes and souvenirs!!
More Details:
JAPANKURU Blogger
About shopping at Odakyu Department Store Shinjukur:
# Shopping ♪ One Stop Shopping Experience! Odakyu Department Store Shinjuku
Wanna get more and share your Japanese stories with us? Please join us on
Google+
!!
See you there! :)
Related Article