Are you ready for a smaller slim face? Popular Skin Care brand in Japan! SUQQU
A lot of people have mistaken it for a British brand, but SUQQU is definitely a Made in Japan brand.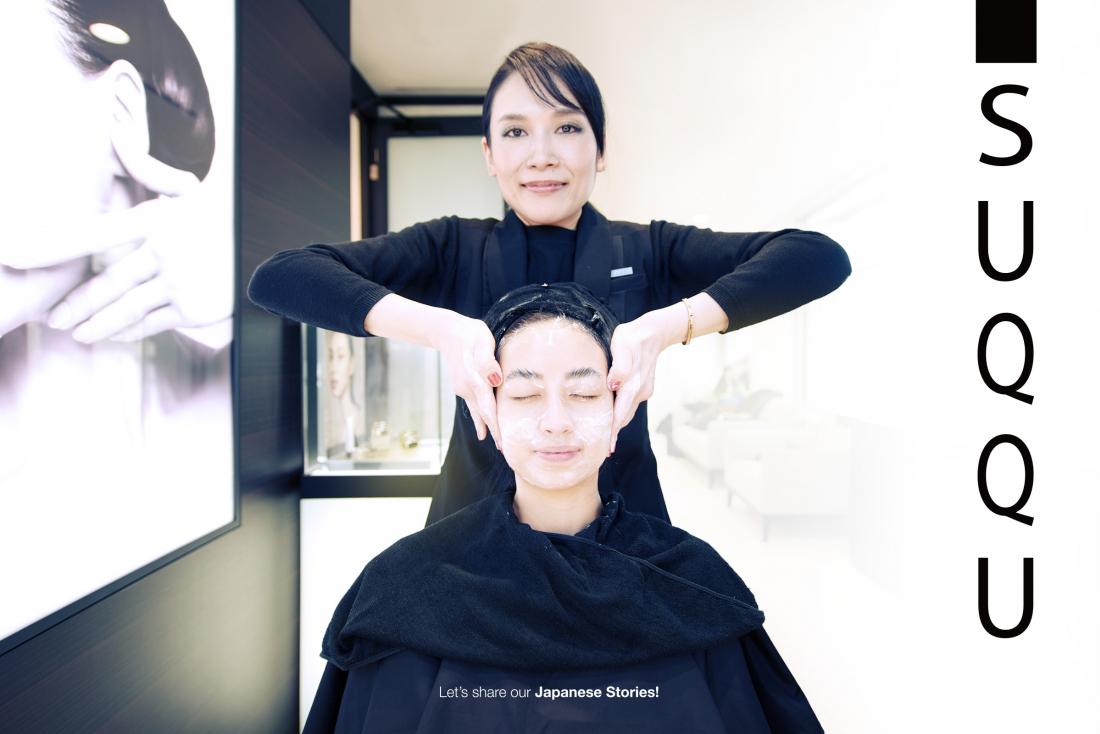 Popular Skin Care brand in Japan! SUQQU
SUQQU is pronounced 「すっくと(SUKKU-TO)」, which means a straight posture, emphasizing a woman's braveness and positive outlook.

After talking with the professional makeup artists of SUQQU,
we recommend that its products are best matches for the calm ladies rather than the young tender girls.

~NEW ANA DUTY FREE SHOP in Narita Airport~
Let's see how the professional staff at the SUQQU counter starting - SUQQU GANKIN MASSAGE-
Before & After
All overall, it is a slightly powerful facial massage.
No worry.
It will not create redness and swelling on your face
because this new technique is designed to stimulate the bones of the skull and tries to enhance its curative powers.
Ready for makeup!!!
Thanks for the SUQQU GANKIN MASSAGE!
See what we have used during the - SUQQU GANKIN MASSAGE-
2 GOOD NEWS for you!!!
① *Free Gift*
For the one who purchases 35,000yen or more
at the Duty Free Shop Narita Airport,
OPENING KIT A will be given to you as a present.


★OPENING KIT A

SUQQU ENRICH FOAMING WASH 30g
SUQQU LIGHT SOLUTION ESSENCE 15mL
SUQQU LIGHT SOLUTION LOTION 30mL
RESET CLEANSING EMULSION 30g
Cotton 2pcs

Limited amount!
First come, first serve!
Related Article