MADE IN JAPAN★Japans High Quality Classic Brand MORPHO MENS
Gentlemans miscellaneous goods
Masterpieces Within Ginzas Mitsukoshi Mens
Many people come to Japan wanting to buy
"Made in Japan"
products. Ginza Mitsukoshi, a high-end department store in Ginza, has three special Japanese brands in particular.
Today, we would like to introduce the Japanese craftsmen who by using traditional technology, "the highest quality" of the leather products brand "
MORPHO
" was made. The Morpho is valued as the world's most beautiful butterfly due to its shining blue wings ✨
Ƹ̴
Ӂ̴
Ʒ
✨ Within "MORPHO" are two brands "
CYPRIS
" (which is also a
STUNNING
butterfly) and "
Neu
interesse
" at Ginza Mitsukoshi. The combination of love, craftsmanship, and tradition is hard to find nowadays. So indulge in some "Made in Japan" talent.
About the MORPHO Brand Line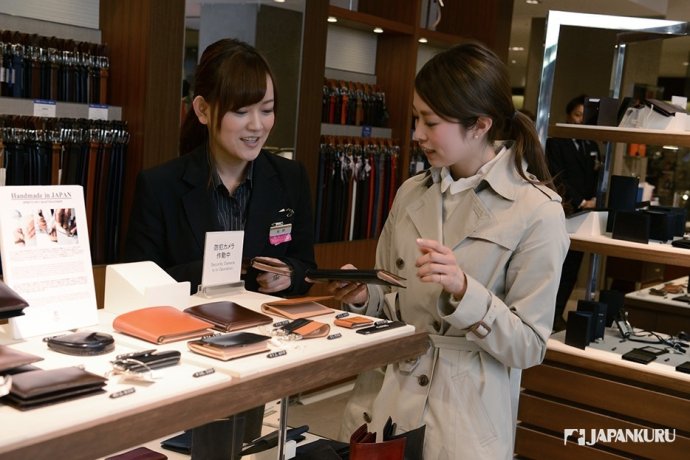 Something for Everyone
For those who are looking for something specifically "Made in Japan", we recommend the brand
CYPRIS
. While those who still appreciate the distinguished part of Japanese virtuosity, we reccomend
Neu interesse
. Regardless of what your personal style might be though, the unique craftmanship of
MORPHO
will surly catch your eye.
"As a leather fashion goods professional, MORPHO will continue to serve as a bridge between users and craftsman, delivering wonderful products that are a cut above."
*GINZA MITSUKOSHI*
Store opening hours: 10:30AM to 8:00PM
--From Ginza Station: there are many different exits you could take to leave the station, but the closest ones would be either Exit A7 or Exit A8.
--From Ginza-ichomei Station: exit Exit 9, and it's about a 5 minute walk straight ahead (towards Ginza Station).
--From JR Yurakucho Station: Yurakucho is very close and a beautiful place as well, if coming from there it's roughly a 10 minute walk from the Central Exit/Ginza Exit.
For more interesting topics,
Please click on
JAPANKURU
to check out our official blog
Be sure to look at
JAPANKURU
🐶
for more exciting articles every day!!
Related Article