Trendy Shopping in Omotesando★The Unique OMOTESANDO HILLS!
Omotesando Hills is really something else. The lush boulevard highlights its elegance, bringing together the world's top brands to highlight its nobility. It is nothing short of a beautiful shopping outlet.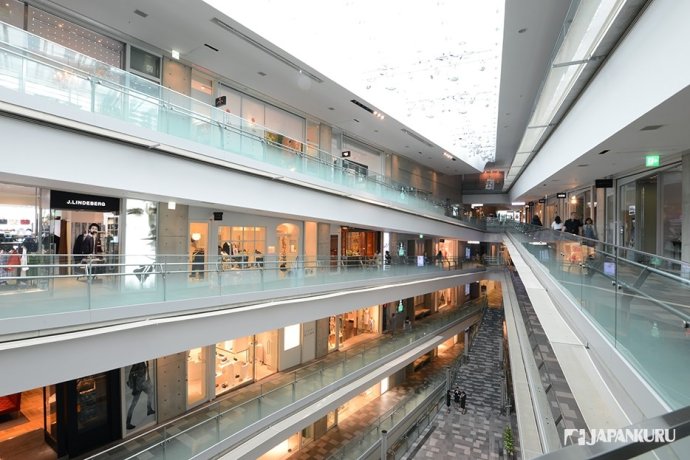 Known as the Omotesando Landmark ~ Omotesando Hills
From B3 floor to the 3rd floor (6 total, 7 if you count B4 which is for parking), there are roughly 100 stores and restaurants. Using innovation and beauty, architect Tadao Ando created a structure that coordinates lovely with both Omotesando's historical landscape and environment, and completely utilizes the available underground space. Everything about Omotesando Hills represents the thought, passion, and eye for detail that Japanese people are so renowned for.

Some Recommendations
Everything to Love about this Antique Shop

This particular antique/recycle shop uses the concept of "passing the baton", the baton being the goods, from one culture/country to another bringing them together by the means of "new recycle". The idea is quiet beautiful. Without realizing it, you also learn about Japan by shopping there because you get to see what sort of merchandise the store clerks consider "valuable" (to their market).

PASS THE BATTON West Wing B2F
Business Hours: 11:00~9:00pm (Sunday's at 8:00pm)
Official Website: https://www.pass-the-baton.com/


Classical Fashion Japanese Brand

This is a fashionable store that men and women cannot miss out on. The store decoration is very simple yet elegant. Edition's "3 × 1 Custom Denim" jeans brand is recommended. It is said that this brand was developed by studying the Asian body, however it still flatters Westerners well. There is also a sewing machine there where you can choose personalized buttons, making your very own special favorite pair of jeans!

Edition Main Building 2F
Business Hours: 11:00~9:00pm (Sunday's at 8:00pm)
Official Website: http://www.edition-jp.com/shopmap/omotesando.html


Who Knew Japan Could Make Veggies Look SO GOOD

Of course meat is served too, but Yasaiya-Mei prides itself in its vegetable quality and production. Which is probably why they named it "Vegetable Store" ('yasai' is Japanese for vegetable(s)!) ;) What the chefs do with the food arrangement is pure art. Another thing special about this restaurant is that it has a special seasonal menu, changing each month matching Japan's beautiful "four seasons".

Kyo-oyasai-bar Mei Main Building 3F
Business Hours: 11:00~11:30pm (Sunday's 11:00~ 10:30pm)
Last Order: 10:30pm (Sunday's at 9:30pm)
Official Website: http://www.eat-walk.com/en/yasaiyamei/index.html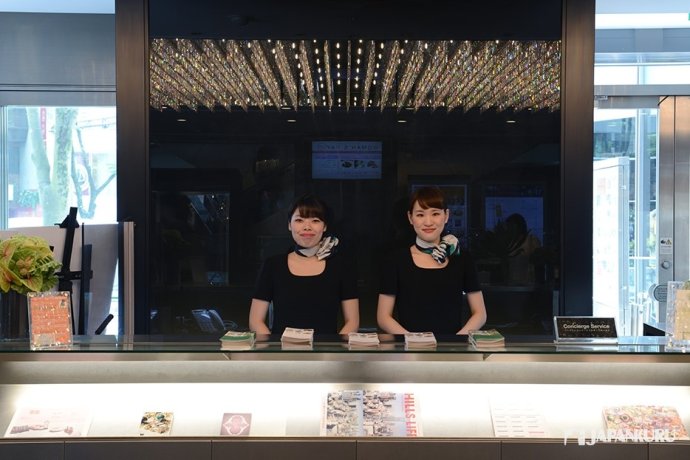 A Fashionable Shopping Experience
There's so much to enjoy and see at Omotesando Hills. It isn't just special for its shops, its architecture and layout is something to appreciate. The staff are super friendly and always happy to answer any question you might have. If all you need is an English floor map, they can provide you with that too! The location is absolutely perfect, so once you leave you have plenty of options on where to go next!!
Store Hours
Monday - Saturday
Shops 11:00~9:00pm Cafes 11:00~10:30pm(Last Order 9:30pm)
Restaurants 11:00~11:30pm (Last Order 10:30pm)
Sunday
Shops 11:00~8:00pm Cafes 11:00~9:30pm(Last Order 8:30pm)
Restaurants 11:00~10:30pm (Last Order 9:30pm)
For more interesting topics,
Please click on
JAPANKURU
to check out our official blog
Be sure to look at
JAPANKURU
🐶 for more exciting articles every day!!