UNIQLOs Sister Brand GU★A Fashion Store in Ginza That Wont Break the Bank
Retail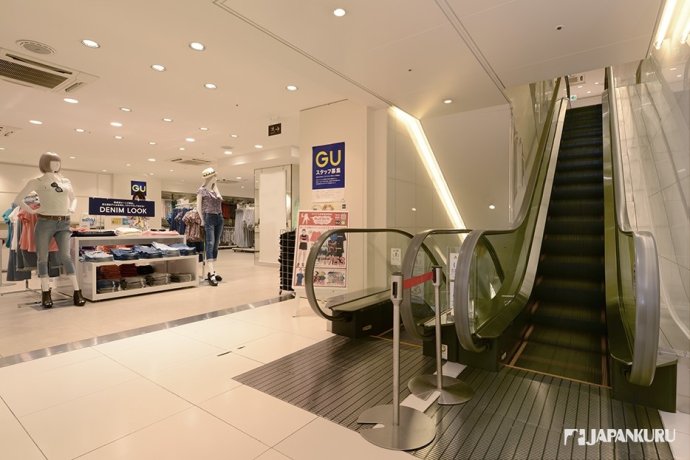 A Casual Fashion-forward Shop in Tokyo
The globalization and knowldge of the Japanese retail store UNIQLO to this day is growing. From Oxford Street in the UK to the SM Megamall in Mandaluyong, Philippines, you can find a UNIQLO! HOWEVER!
What you can't find in those places is it's sister brand store, and that brand store goes by the name
GU
.
Pronounced just as if you were saying the letters
'G'
and
'U'
, meaning
"freedom"
in Japanese (自由 "Jiyuu"), this store is currently ONLY in Japan. What is great about the Ginza store in particular isn't the location (although that really is great!), it's the fact that it's the BIGGEST GU store in Japan; sitting on 16,145 ft2 (1,500m2) land and has 5 floors! To add more bang for your buck, you can get tax free if you show your passport! Not having to pay tax is ALWAYS an added bonus when traveling ;)
The Greatness of GU
The Lowest Discount Area

The GU Ginza Store has a special "PRICE DOWN AREA". The price offered here is the lowest price for the entire GU market! In typical Japan fashion, quality and longevity protection and priority is a given. Japan really takes those two things seriously, so don't let the cheap price fool or worry you. Rest assured everything was made we love and care. SO BARGAIN HUNT AWAY!

Easy Shopping

Something different yet nice about Japanese clerks is that they don't hound you, but they're always ready and there to help you with anything big or small. GU Ginza is no different. Infact, GU Ginza's clerks are always smiling and are so genuine, it makes you almost want to ask for assistance.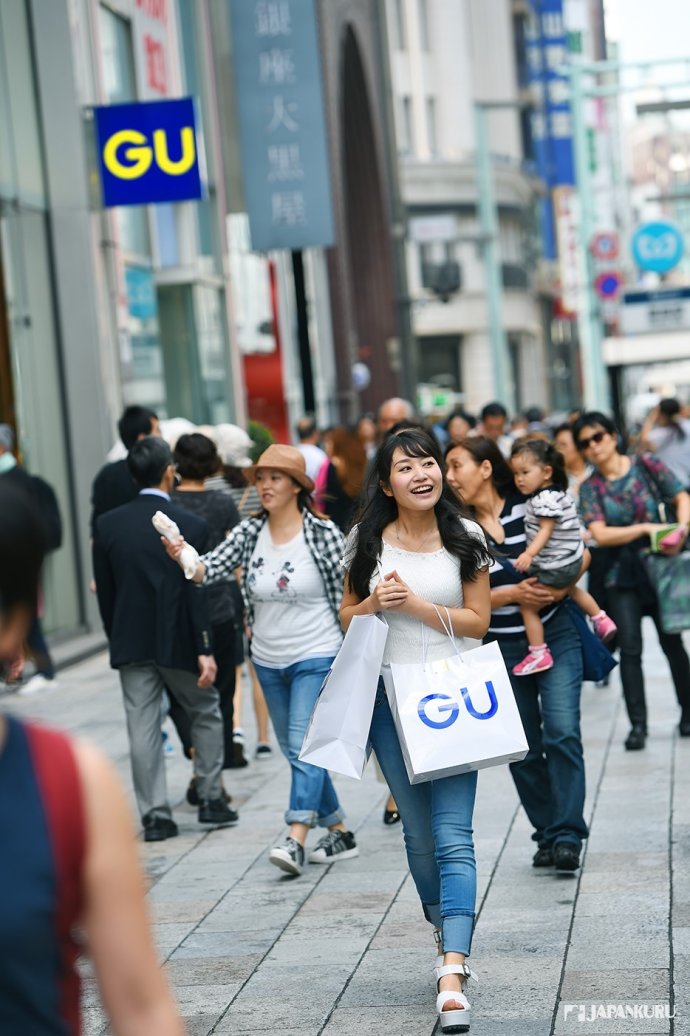 #1 High-class Shopping District
As some of you may know, Ginza is known as Tokyo's number one high-class shopping district. However it isn't just all luxury brand shops and boutiques, there are many more places to explore! For instance Ginza's "Pedestrian Paradise", which is the oldest pedestrian paradise in Tokyo dating back to 1970. There's also the Sony Building for those interested in technology! So even though, there are GUs all over Japan, none that are in a place like Ginza. So go out and take advantage of that...because why not?
Shop Information
GU
Ginza Shop
Business Hours: 11: 00-9: 00pm daily
GU Official Website:
http://www.gu-japan.com/
For more interesting topics,
Please click on
JAPANKURU
to check out our official blog
Be sure to look at
JAPANKURU🐶
for more exciting articles every day!!
Related Article