JAPANKURU×KATE Beauty Trend Summary Edition
The First Half of 2017
KATE Beauty Talk - The First Half of 2017 Beauty Trend Summary Edition
With the advancement of aesthetic sense, various contents are being overflown with a lot of beauty information. As a result, you often wonder which beauty tips are important to you, don't you?
This time, we will review the three stories from the first half of the year through a special report. Along with "behind the scenes" of the shooting, we tried to summarize the parts that many people were interested in in an easy-to-understand manner.
#Story 1 'The Latest Makeup Trend・2017'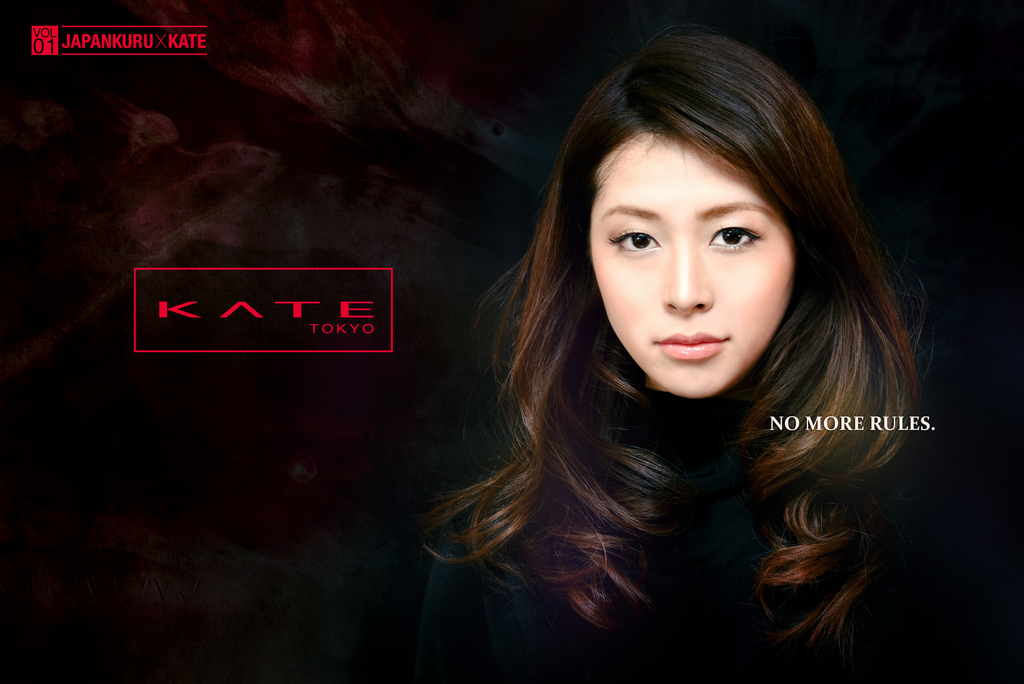 In the first story, while trying KATE's newest products, we challenged ourselves to try 2017's makeup trend. As a global brand, there is only a lot of support from women, KATE is also a step ahead by introducing the latest beauty trend. Instead of focusing on one part of the face, KATE's favorable reputation is makeup that allows for total transformation that changes the overall atmosphere and depth.
★Please refer to the past post for a detailed makeup tutorial★
Chic and enchanting KATE makeup tutorial
#1. Behind the Scenes of the Shooting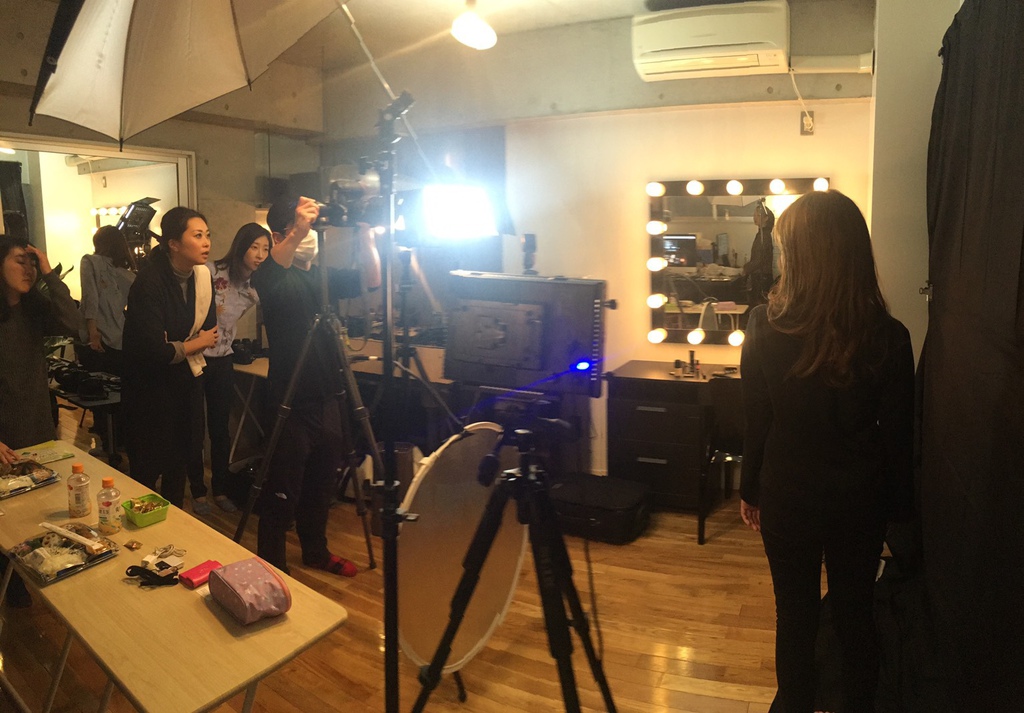 Studio shoot at JAPANKURU's studio in Asakusa
In order for the model to have a dramatic transformation on the set, the staff concentrated their efforts on the production.
It should be noted that not only is the model wearing all black, which is the brand KATE's concept color, the entire staff wore all black for the shooting too as if it was an arrangement. haha!
#Story 2 'THE BASE ZERO' Release Celebration Party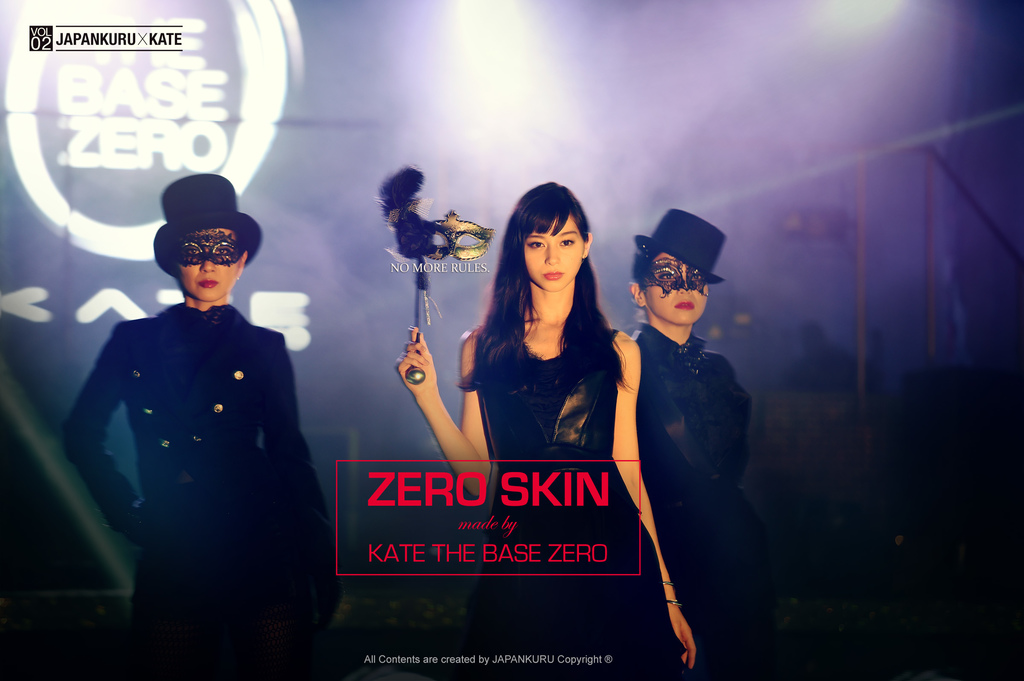 In story 2, we report about interviewing KATE's new product "THE BASE ZERO" during the release commemoration party. It was an entertaining party where we not only check out the new products, but also experience the KATE brands worldview! Together with that story, we tried to summarize those points!

★Please refer to the past post for a detailed makeup tutorial★
A beauty item that deserves attention, "THE BASE ZERO" - 2017
#2. Behind the Scenes of the Shooting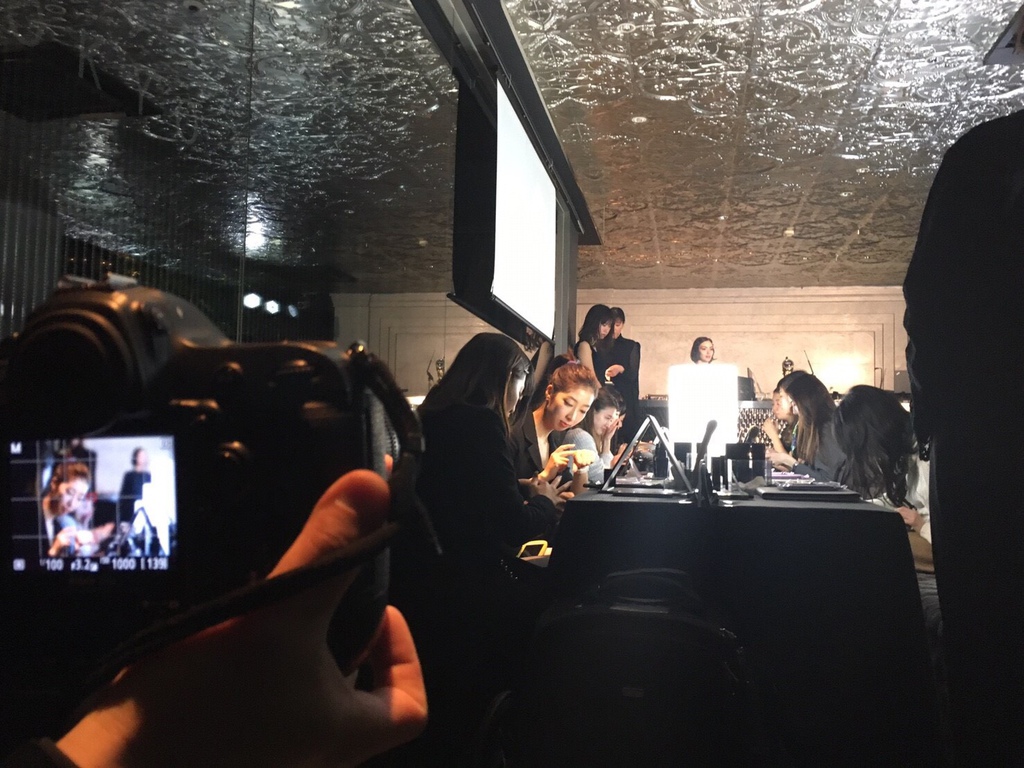 KATE's Masquerade party was held at a famous club 'Azabu Juban'
Beauty officials and various media reporters from various fields participated in KATE's masquerade party, and JAPANKURU's beauty writers experienced a new product foundation early along with fashionable sensitive beauty people.
#Story 3 'Take the Best Shot in Osaka'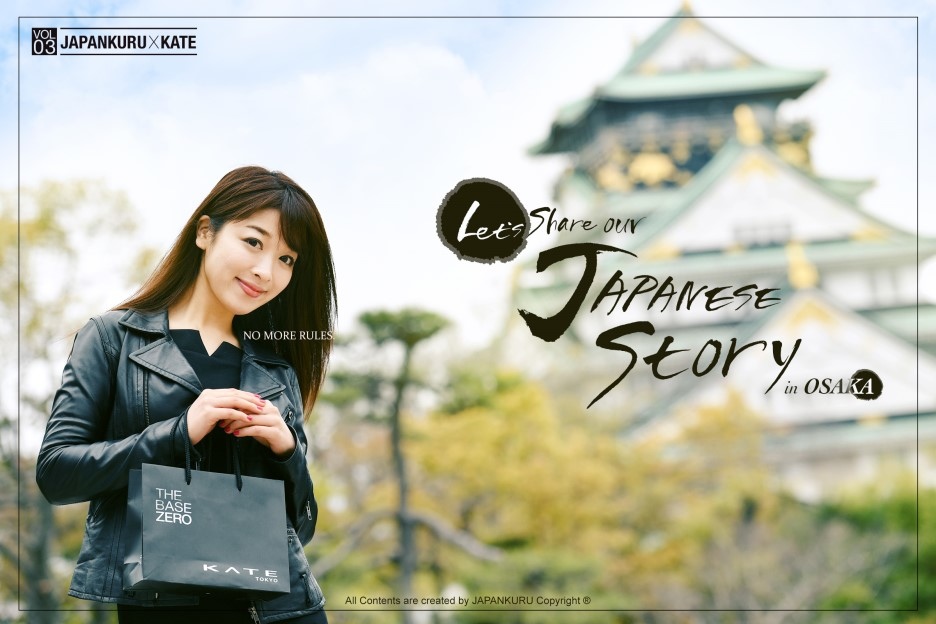 #3. Behind the Scenes of the Shooting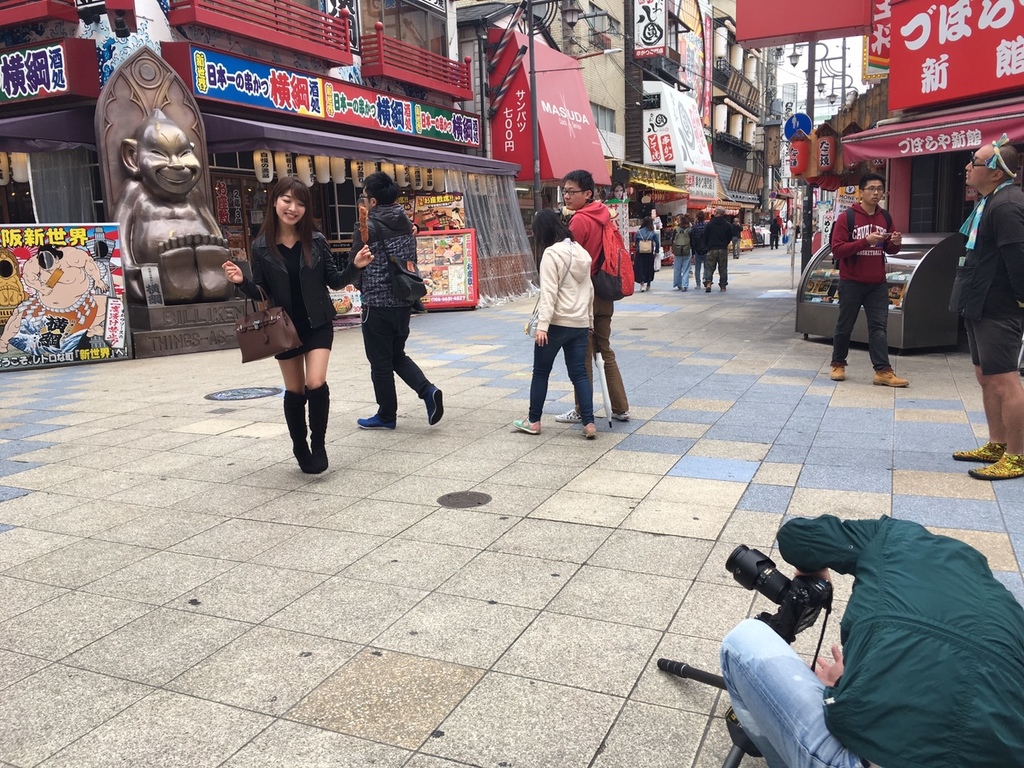 The best shot at the center intersection of Tsutenkaku!
This is the famous "Shinsekai" (meaning "new world"), it's known for being the place where you can see the Osaka's observatory tower Tsutenkaku.
Although it is famous for being a gourmet spot, it is an area where you can sense Osaka's particular street scene, so many tourists visit. In fact, we ran into two different couples taking their engagement photos here!!!
A bride and groom wearing Japanese traditional wedding wear posing with beer mugs in one hand and grilled chicken in the other! There is no doubt that it will be a special marriage photo that will be never be forgotten ;)
The First Half of 2017 - KATE's Popular Item Ranking
We looked back on three topics plus took a peak at the behind-the-scenes stories.
Lastly, let's check out the three most popular items in the design for the first quarter in ranking order~
Secret · Skin Maker · Zero Foundation (Liquid Type)

The #1 long-awaited newest foundation "THE BASE ZERO" series released in April this year!
It was an item of high interest for its functional aspect of skin tone correction and excellent coverage strength!

※Product Detail Information
Secret Skin Maker Zero Foundation (Liquid)
KATE official product description page (Japanese)

Eyeliner: Super Sharp Liner EX

AND LASTLY!
The third most popular item was the eyeliner, SUPER SHARP LINER EX.
The nine-sided cutting pen is beautiful in appearance, but also gives you a good grip to ensure preciseness when drawing delicate lines. It's really easy to use.
Since KATE is so famous for its high-functioning eyeliner, aren't you in the least bit interested about this new item?

*Product Detail Information
SUPER SHARP LINER EX

KATE official product description page (Japanese)

Eye Shadow: Metal Glamour Eyes (color: BR-3)

The Metal Glamour Eyes eye shadow was the second most popular item!It's the same eye shadow that appeared in the first story (above).
It is a "smart" item that can be worn as both daily makeup and for special occasion with it's 5 color eye shadow producing an intense eyelid with three-dimensional, glossy, and pearl like look.

*Product Detail Information
METAL GLAMOUR EYES
KATE official product description page (Japanese)
We will continue to inform you on the latest Japanese beauty information through collaborative projects so we look forward to your continued interest!
★KATE Official Home Page Link (Japanese)★
****
For more interesting topics on KATE
Please click on
JAPANKURU
to check out our official blog
Be sure to look at JAPANKURU🐶 for more exciting articles every day!!

Related Article