Shinjuku's Largest Outdoor Goods Department Store 'Odakyu HALC'
with Hot Hiking Spot Tanzwa-Oyama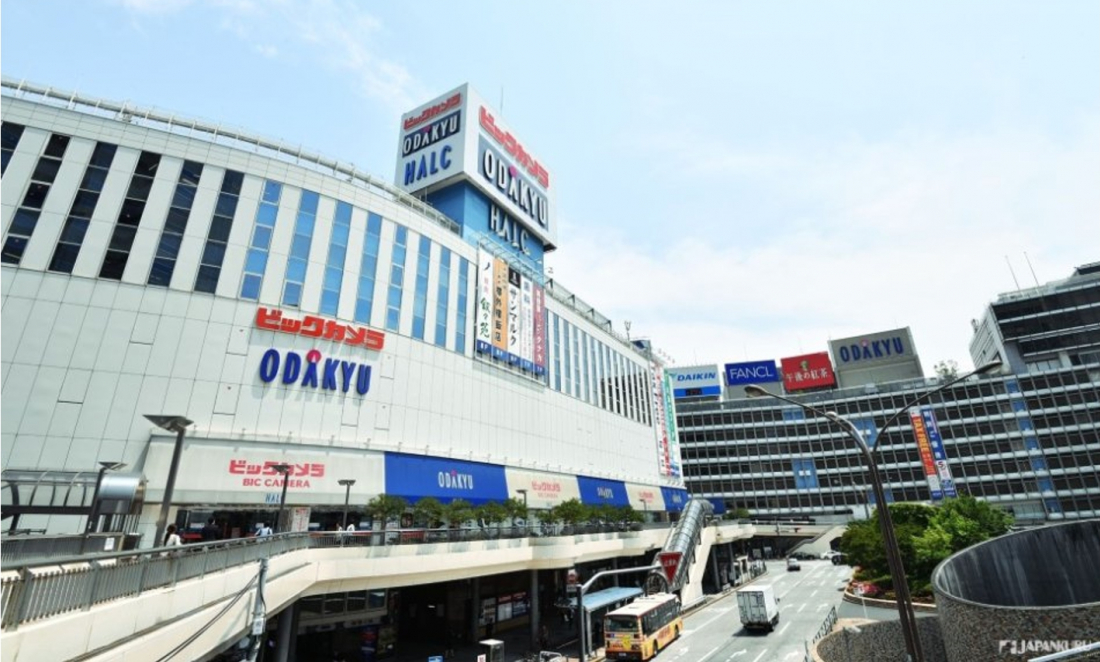 Tokyo's Largest Sporting Goods Department Store HALC
Odakyu HALC is 11 stories tall including three basements and two mezzanines.
There are multiple passageways linking HALC and the Main Building including the Carillion Bridge,
which spans the street by the west exit of Shinjuku Station.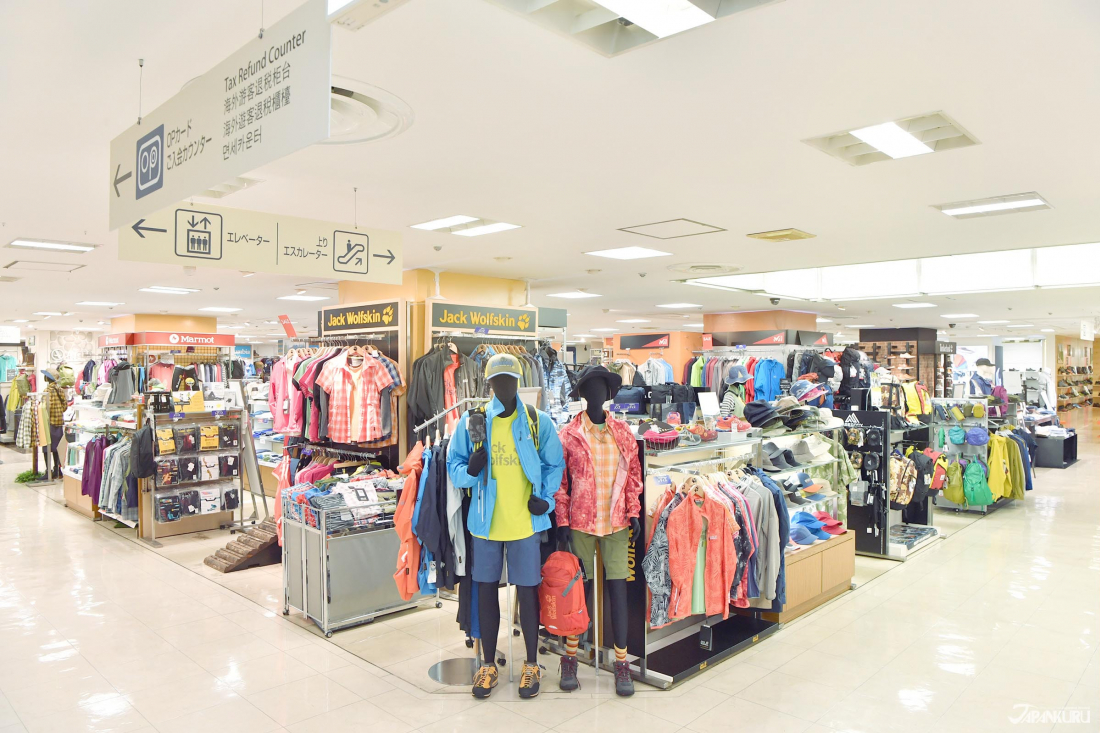 There are a lot of outdoor activities to do in Japan,so it makes sense that so many high-quality Japanese brands and famous foreign outdoor brands for sale! Especially recently, now that the weather is getting cooler and it's becoming fall, more people are hiking, following this years trekking trend.
We picked three most popular outdoor wear brands for a perfect hiking trip!
❶ The North Face +
There's a joke saying a sure way to spot an American tourist is if they're wearing a North Face jacket!
We love our North Face! Even President Obama does!

The items sold at The North Face are different in every country. The jackets sold at The North Face + are heavy duty just and tailor cut, but there's something special about their new item that can protect you for any weather occasion!

⁂The North Face +
Odakyu HALC B1 Sports Floor
Also a well known and famous brand, Columbia changed the image of sports apparel into a design
that is fun to wear in everyday and fashion-oriented outdoor fashion.
We picked up some great Colombian products that are climbing wear but also casual!

⁂Columbia
Odakyu HALC B1 Sports Floor
It may not be very well know,
but Aigle is a French textile company that was founded in 1853!

AIGLE is particularly famous for their natural rubber boots.
They are still to this day handmaid, so you can expect each pair to be special and original in their own way.
You can expect them to last a long time and be very comfortable to wear.

⁂AIGLE
Odakyu HALC B1 Sports Floor
Outdoor coordination, complete!!
Now it's time to go hiking at what's considered to be
THE hiking spot near Tokyo - Tanzawa-Oyama!

★Odakyu HALC
Weekdays from 10:00~8:30pm,
Days and public holidays from 10:00~8:00pm
(※ There is a possibility to change according to time and day.)
10: 00-21: 00
11: 00-24: 00
Odakyu HALC website (English)

A Romantic Journey by Romance Car Hiking Trip ~ from Shinjuku to Oyama
From Shinjuku Station, take the Romance Car to Hon-Atsugi Station.
From there you'll need to change to Odakyu Line Isehara Station.

From here the hike to the summit follows a clockwise direction. From the lower shrine the hike to the summit of Mt. Oyama (1,252 m) and takes around 90 minutes.
The trail is well trodden through at times fairly rocky and includes a couple of excellent viewing points.
Take in the beautiful fall weather and take a hike!
We loved Oyama Mountain!
Don't forget to dress properly and be prepared though!
If you don't have something you need,
you can go to Odakyu HALC.
They'll get you all set!

👜 More helpful articles on Outdoors Adventures! 👟
⁂ Hot Springs Trip and Hakone Travel by Romance Car ⁂
⁂ Climb Japan's Great Mountains for Mountain Dayl ⁂
⁂ Odakyu's Gourmet Guide ⁂

Related Article