The Best Place to Buy Japanese Souvenirs in Tokyo "WOAH!JAPAN"
Shopping in Japan☆Handcraft Gifts from Japan in Ginza!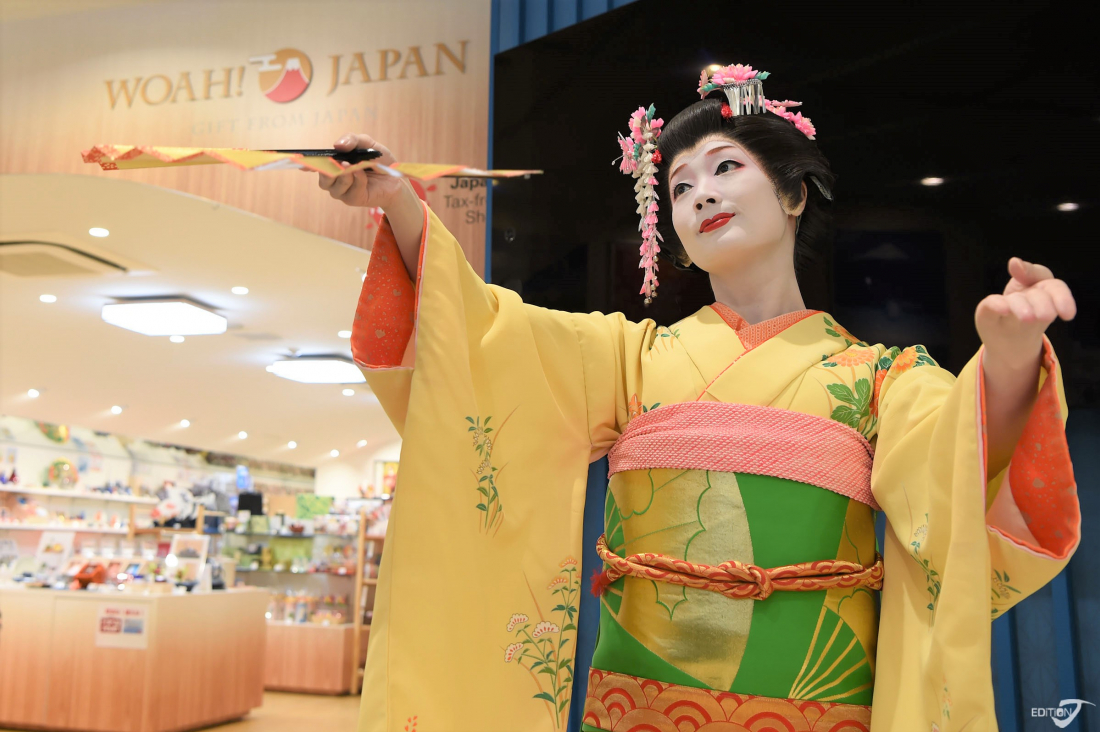 A Maiko, in Ginza?!

Maiko are apprentice geisha who learn all the traditional arts of song, dance, and ceremony.
The beautiful and elegant way they carry themselves attrack many, making us hope to meet one some day!
JAPANKURU had the chance to meet one at a select shop in Ginza! Which is really something else because even in typical sightseeing spots like Kyoto you don't meet a REAL maiko or geisha!
୨୧
Handmade Japanese Crafts Select Shop☆WOAH!JAPAN
୨୧
★WOAH!🗻JAPAN★
2-4-10 Yuraku-cho, Chiyoda-ku, Tokyo, 100-0006
⏰11:00 to 19:30 Weekend and public holidays 11:00 to 19:00
Closed: New Year holiday (Dec. 30 to Jan. 3)
📞+81-3-3287-2955
Language of materials and services available: English, Chinese, and Korean
🖳Woah!Japan official website (English)
୨୧
"Gift from Japan" - WOAH!JAPAN
୨୧
WOAH!JAPAN
is a select shop which sells handicraft gifts and other items, both traditional and modern, from all over Japan! Realizing the specialty and desire for such works of art, they made an online select shop, spreading the value and beauty of Japanese crafted products all over the world!
★
🗺
★
There are lots of brilliant traditional Japanese crafts scattered all around the country, making it hard to shop for and find. Here though it can be obtained from one place!
On top of that, were able to find things we have never seen sold anyplace else!
WOAH!JAPAN's Top 3 Most Popular Items
❶ Handcrafted Glassware ~ "Mt. Fuji Cups"
Mt. Fuji is a well recognized symbol of Japan to people all over the world! For that reason, you can find a variety of items that incorporate Mt. Fuji in some way. "
Fuji Glass
", depicts Mt. Fuji in the bottom base of a traditional craft Edo glass item.
Edo Glass
, or
Edo Kiriko
, is a glass cutting technique that is designated as a traditional craft of Japan, particularly the Tokyo Prefecture. Having the manufacturing history and tradition dating way back to the 1800's, each item is made by skillful craftsmen one by one.
✳Engraved Glass Fuji Glass ~ 4,000+TAX
✳Mt. Fuji On-the-Rocks Glass ~ 6,500+TAX
❷ Kanazawa Specialties ~ "Gold Leaf Crafts"
Gold leaf
is essential for Japanese traditional crafts. Crafts that use this technique are mostly made in the cultural city of Kanazawa in the Hokuriku region. Which is why it's known by the name of "
Kanazawa leaf"
. These traditional pieces of art are so special, and even made it's mark when the Japanese Prime Minister gave the US President one as a gift in 2017!
✳Hakuichi 1000 Cranes, Gold, Ballpoint Pen ~ 3,800+TAX
❸ Japanese Travel Souvenirs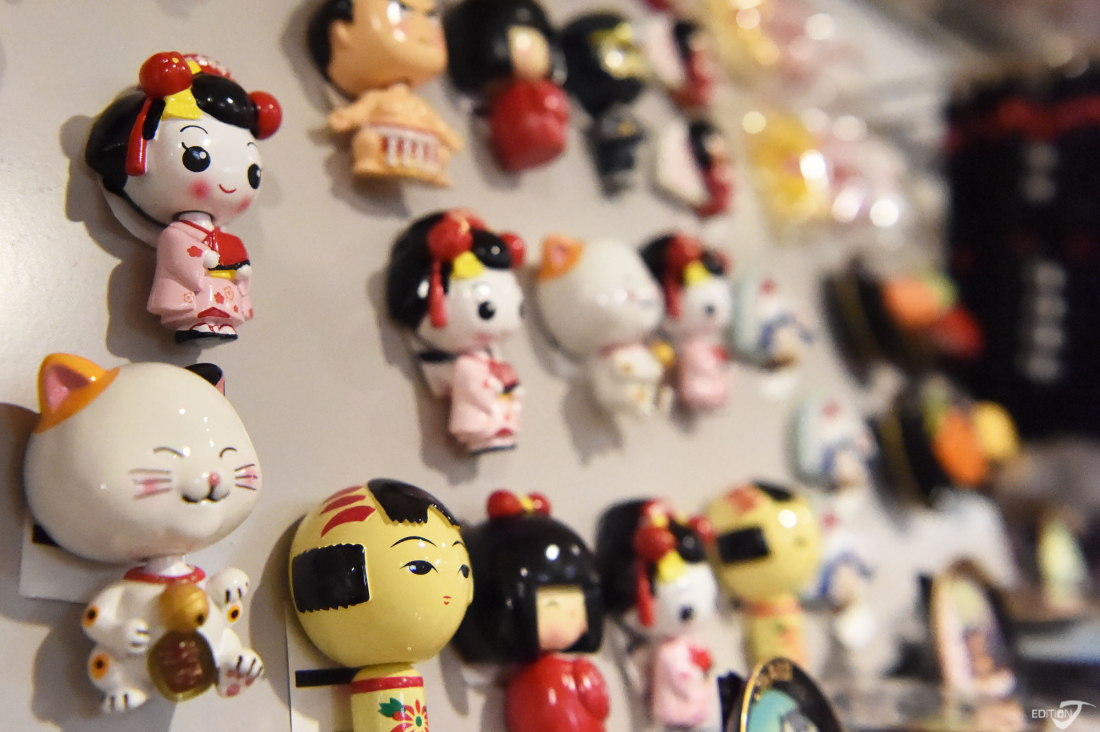 This store is more than just crafts, it sells cute little Japanese travel goods too! Popular and fun gifts like magnets, more character goods like Hello Kitty, and more! We saw people with BASKETS full of random travel souvenirs. Everything is relatively pretty cheap and special to this store, so we can see how it'd be easy to buy lots!

୨୧
A Free Traditional Performance from a Japanese Maiko
୨୧
One very unique thing about WOAH!JAPAN is that you can see a traditional maiko dance at 1 pm and 5 pm every day!! AND IT'S FREE!!!! Like mentioned earlier, it isn't often people get the chance to see real maiko and geisha nowadays because they don't walk around the streets very much. If you do see one, chances are high they aren't a real maiko or geisha. So this is a really great and one of a time opportunity!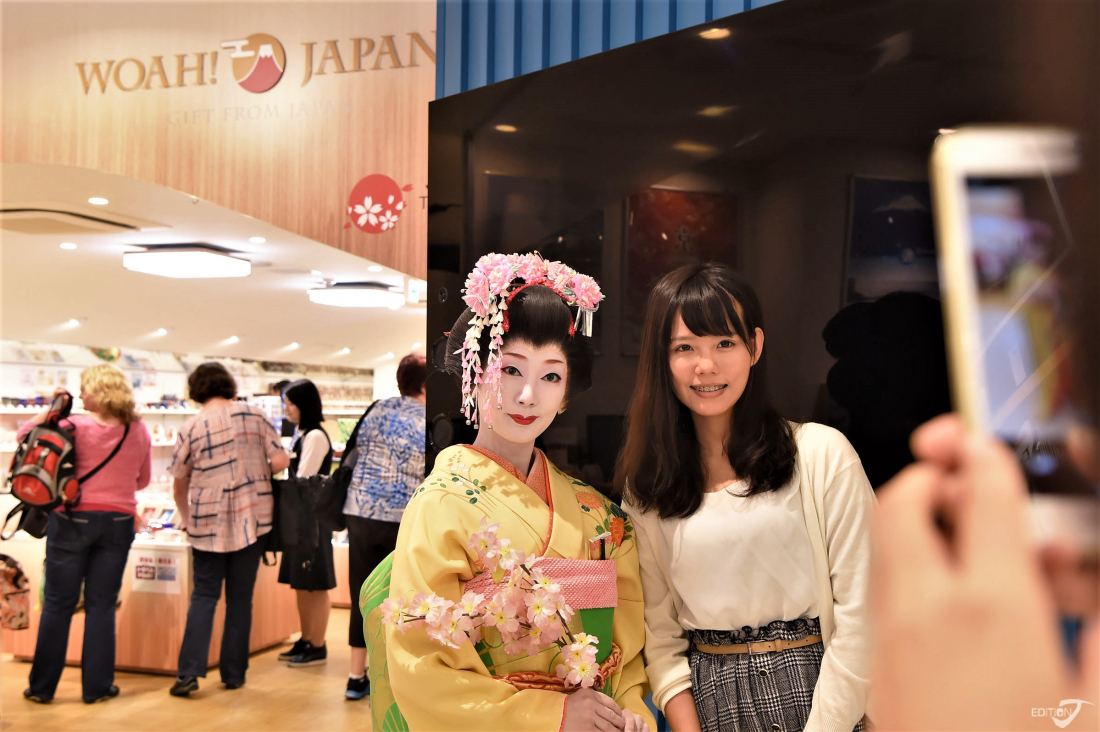 °
˖
✧
📷To make things even better, when the performance is over, you can get a picture with the maiko!!!📷
✧
˖
°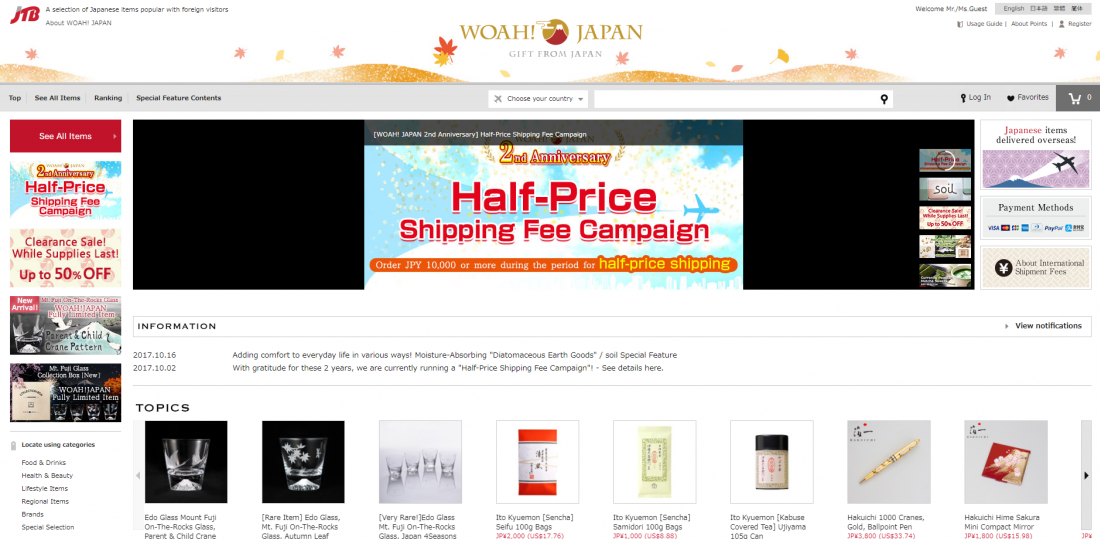 ୨୧
Internet Shopping from Japan to Abroad Available! Online Select Shop
୨୧
At the top right corner there's a small banner labeled "
Japanese

items delivered overseas!
" Click there and you will get all the information about international shipping, such as where they ship to (it's surprisingly a lot of places!), the approximate amount, shipping & handling, and more.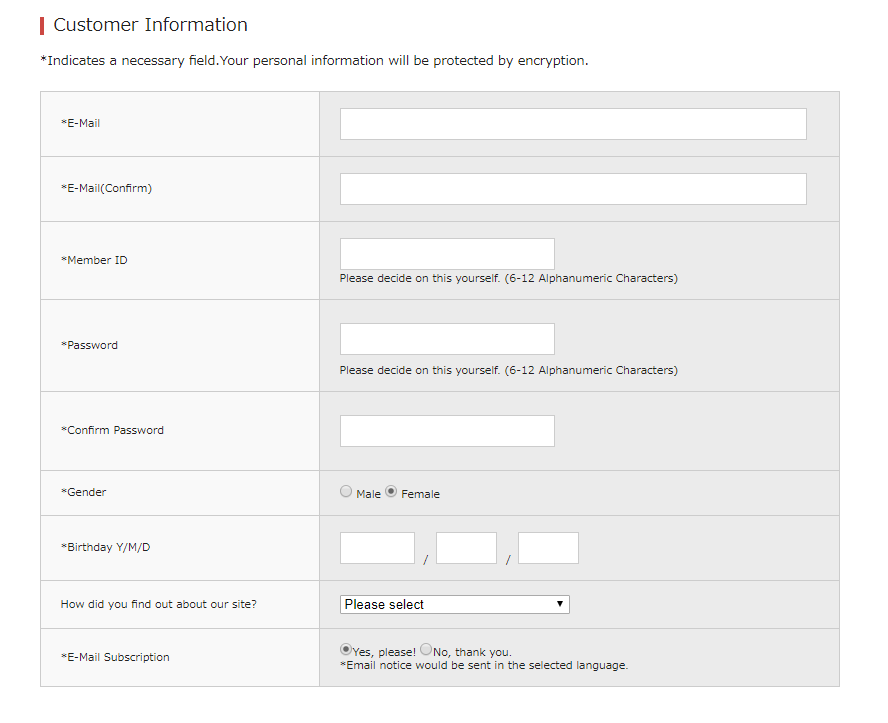 Setting Up an Account
Registration is so simple and quick! It's way different from say Amazon. You don't need to enter any credit card info, just your basic info, shipping and billing address. And that's it! Since it's free, we went ahead and made an account~🎁
If you're looking for reasonably priced, hand made Japanese gems, we really do recommend WOAH!JAPAN above all else. Plus it's located within the popular shopping areas Ginza and Yurakucho, so why not stop by and take a gander! You are sure to find rare gifts that others normally can't get.


Do you have a

favorite souvenir or gift

from Japan?
We wanna hear about it!


✧

˖

°

Share your stories with us

°

˖

✧



For more interesting topics,
Please click here →

JAPANKURU

to check out our official blog
Be sure to look at JAPANKURU🐶 for more exciting articles every day!!

Or add us on

Pinterest

and/or

Google+

to share your Japanese stories💖🗾

Related Article