The Hakone Hydrangea Train: A Trip for Flower and Railway Lovers Alike
Hop on the train to admire the early-summer blooms of Hakone!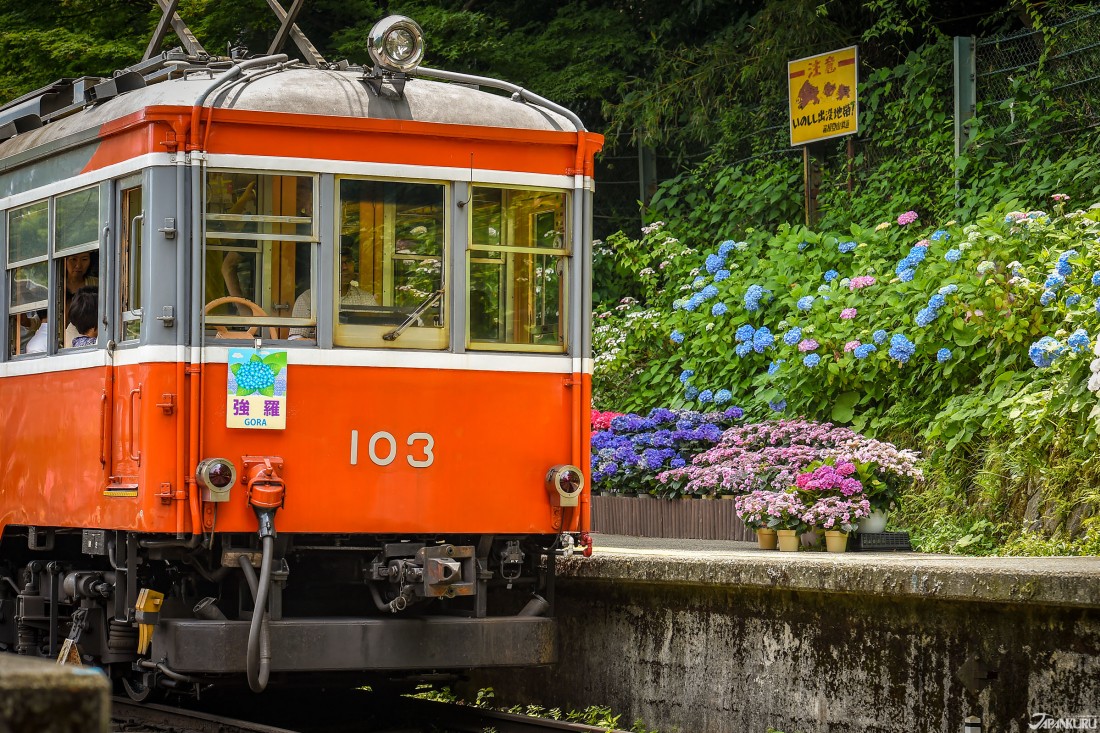 For the Hydrangea-Lover in You, or Perhaps the Train Fanatic!
In Japan, many people's first thought when they hear the name Hakone is hot springs. The area is certainly known for them, and if you're looking for a nice place to soak, head right over. But Hakone also has a very cool, retro train line, which is very popular among visiting sightseers. Traversing its way between Odawara and Gora stations, this unique train line offers beautiful views of the seasons out the windows of its old-fashioned cars.

For a fun new angle on Hakone, join the train lovers and the flower lovers of Japan, and take a ride on the Hakone Tozan Line!
Hakone's Early-Summer Hydrangeas, Strewn Throughout the Mountains
The Tozan Line creeps its way up the mountainside, starting at an altitude of 96 meters above sea level at Hakone Yumoto Station, and climbing all the way up to Gora Station at 541 meters. The trip takes about 40 minutes in total, making it a good amount of time to enjoy flowers, without getting boring. If you're into trains, you might particularly enjoy the switchbacks that happen halfway up the mountain. The train tracks zig-zag away from the main route, letting trains switch directions and drivers/conductors change shifts.

The hydrangeas that the route is famous for come into full bloom around mid-June each year, drawing visitors from the area and far beyond. Because the temperature shifts slightly as the train makes its way up the mountain, the hydrangeas also bloom slightly later the higher the altitude! Some bushes don't start really blooming until mid-July. Watch the transition in action as you climb the mountain.
The beauty (and popularity) of this cool site inevitably brings crowds during the hydrangeas' peak. But lots of travelers come away saying it's worth braving the congestion! Even if your luck runs out and it starts to rain, views out the train window are still beautiful, if slightly less sunny. It's even lovely at night, since the bushes are lit up, creating more of a romantic atmosphere for all the lovebirds out there.
If you're still worried about all the people crowding the train, the netizens of Japan have a tip for you: start at the top! If you head straight to Gora Station and take the train down the mountain instead of up, there will be slightly fewer tourists riding with you. Or, you can make a reservation for a special Night Hydrangea Event seat. On the evenings between June 15th and July 2nd,
you'll be able to reserve a seat in advance
! You won't be able to get off at any of the stops between the terminals, though, so sit back and relax; enjoy the flowers.
Related Article