A Short Trip to Hakone By LIMOTAXI!!
Have you ever used any limousine services when you went traveling before? Think about how much time you can save for traveling if you use the limousine services! If you want to go somewhere that is close to Tokyo, we suggest the Hinomaru Limousine for you. 
A Luxurious Day Trip to Hakone by HINOMARU LIMOTAXI !!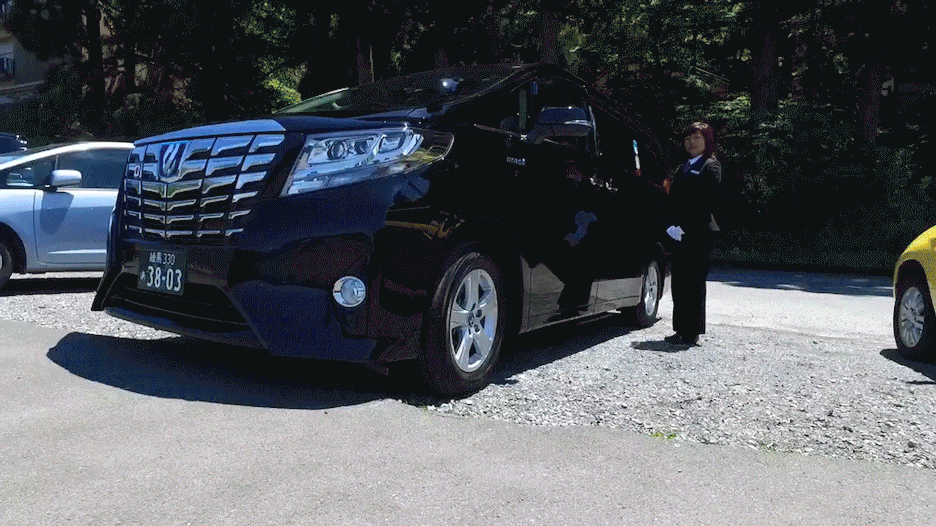 Arrive in Hakone!!
Look how gorgeous it is!! Behind the Lake Ashinoko, you can find Mt. Fuji and the famous Hakone Shrine!! You can't miss this gorgeous photo spot!!

Thanks to the professional driver, we don't have to worry about the transportation and train schedule. We can just take rest and enjoy the views on our way here!
I. Into The Woods
Have a relaxing walk in the Hakone cedar trees forest. Look how beautiful our nature is!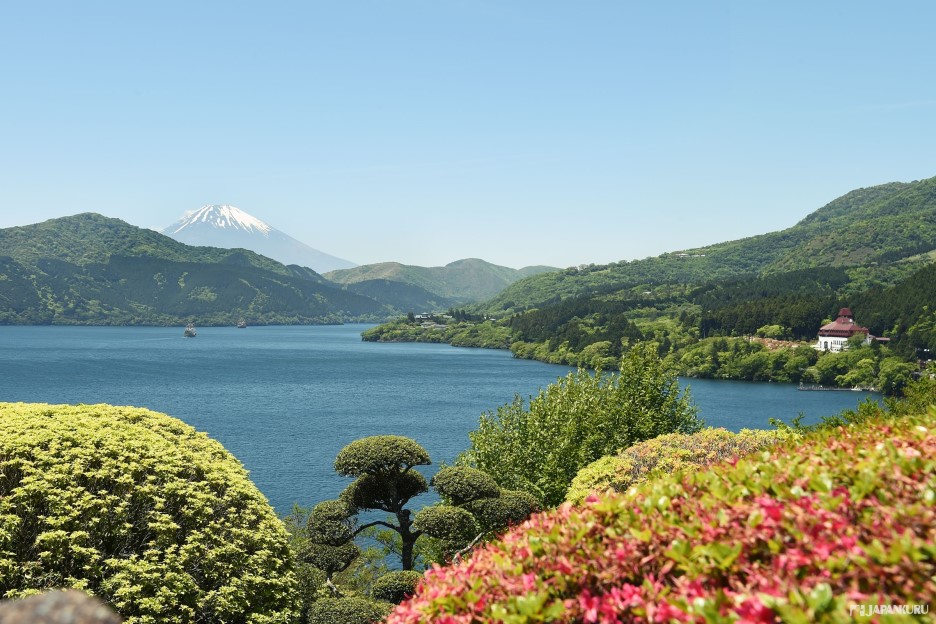 II. Onshi-Hakone-Koen Park
In this famous park, you can see Lake Ashinoko, Mt. Fuji, and the mountains that surround the park.

Let's find a place to eat and rest!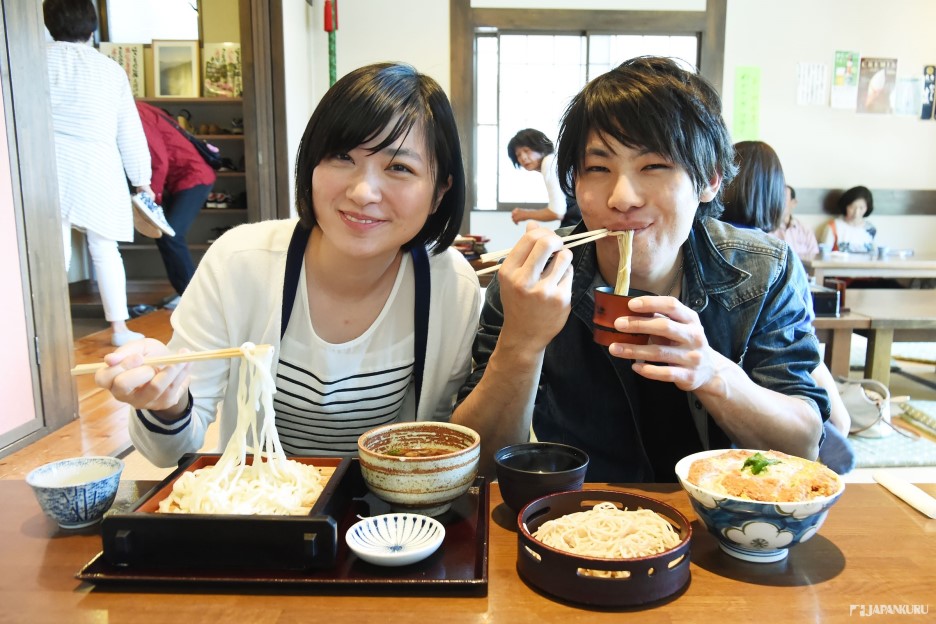 III. Shinshou Soba
Let's have lunch at this restaurant where you can just enjoy the beautiful view of Lake Ashinoko while you eat.
http://shinshou-soba.com
Left: Buckwheat noodles with duck set (1,280 yen + tax)
Right: Deep fried pork cutlet rice bowl set (1,580 yen + tax)
IV. Hakone Shrine
The Hakone Shrine is a Japanese shrine on the shores of Lake Ashinoko. You can find Torii (traditional Japanese gate) and some big cedar trees in Hakone Shrine too.

A bit tired after the walk in the shrine? No worries, our LIMOTAXI is waiting for us just outside the shrine. How nice is that!!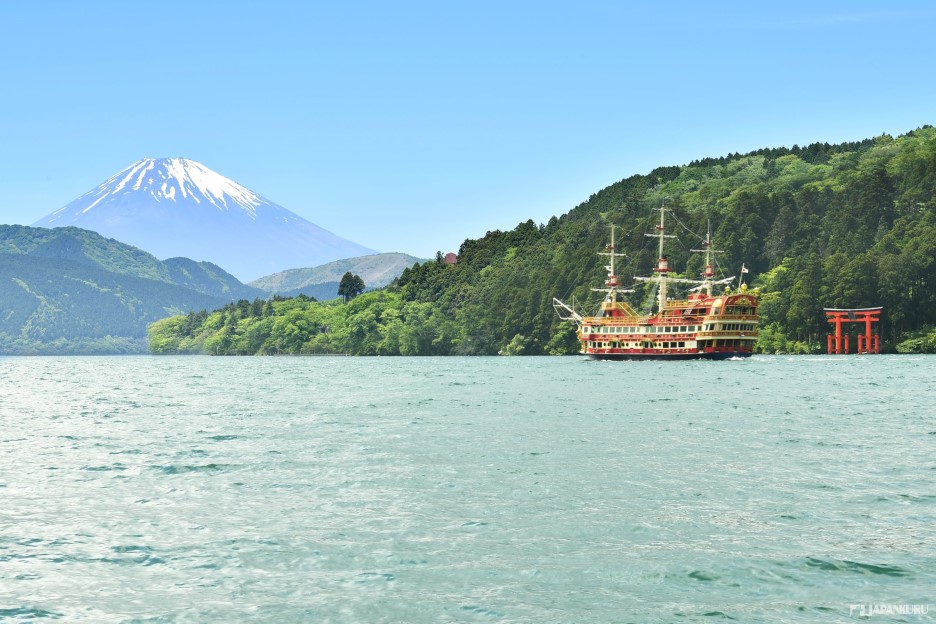 V. The Pirate Ship - Hakone Sightseeing Cruise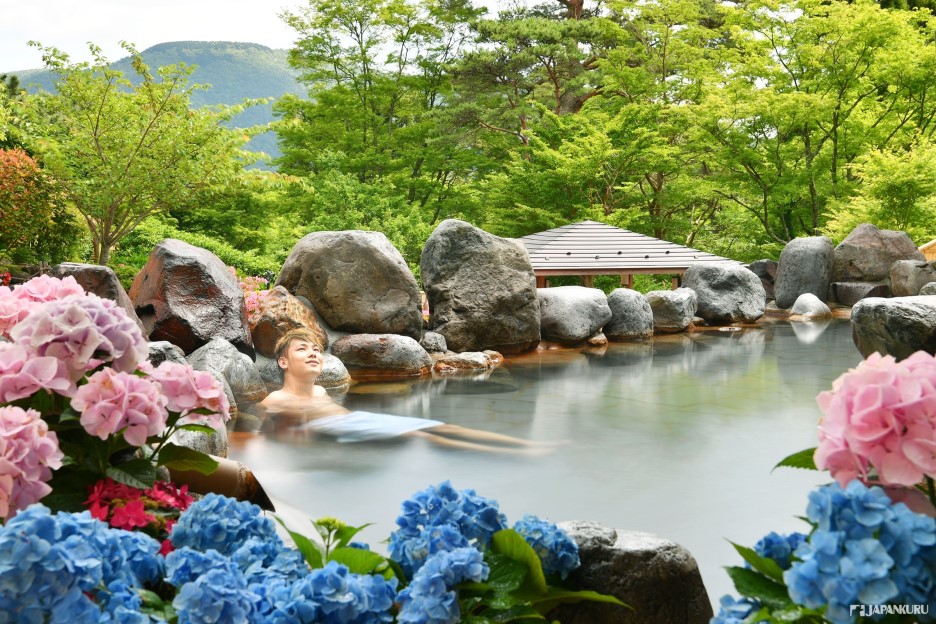 VI. Famous Hot Spring - Hakone Yunessun
At YUNESSUN, you can find hot springs that change the theme according to the 4 seasons. In June, it is the season of Hydrangeas flowers! So you can enjoy your hot spring time surround by these lovely flowers.
Hakone Kowakien Yunessun
Address: 1297 Ninotaira, Hakone-machi, Kanagawa Prefecture
Fares
YUNESSUN (Swimming Wear Area): Adults 2,900yen, Children 1,600yen
Hot Springs in Forest Area: Adults 1,900yen, Children 1,200yen
For both areas: Adults 4,100yen, Children 2,100yen
http://www.yunessun.com/enjoy/list.html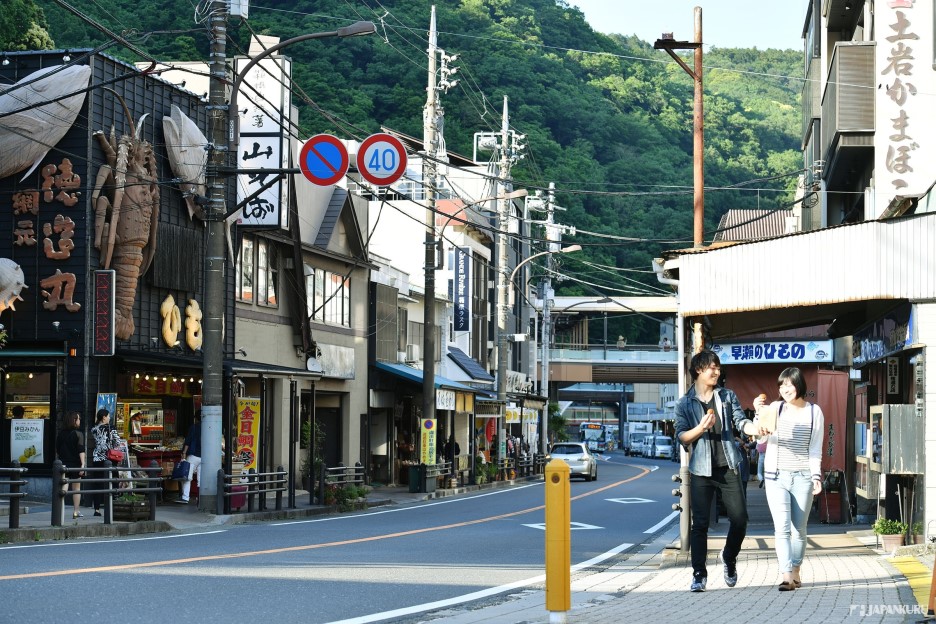 VII. Shopping for souvenirs - Hakone Yumoto
If you want to buy some local souvenirs for your friends and family, Hakone Yumoto is a good place for you to go. You can find many shops selling local products here.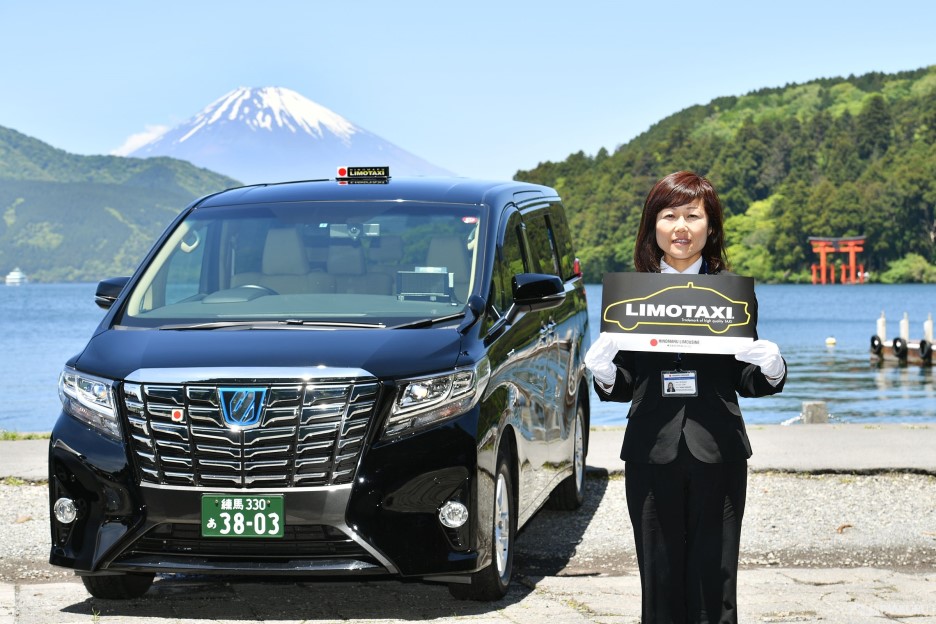 ♪ A Short Trip to Hakone By LIMOTAXI
With the LIMOTAXI service, you don't have to worry about the transportation and train schedule. You can just chill and enjoy the views on your way to your destination. Moreover, it is not that expensive to have this 5-stars service. So next time when you travel with your family, the LIMOTAXI service is highly recommended for you!
Reservation Page
http://www.tokyo-taxi.jp/english/reserve/about
Optional Sightseeing Tour
http://www.tokyo-taxi.jp/english/option/index.html
Wanna get more and share your Japanese stories with us? Please join us on
Google+
!!
See you there! :)
Related Article