A Romantic Train Ride In Fukushima Japan Tadami Line - Day 2
We've been exploring the beautiful, snowy depths of Fukushima... and having a blast!
A Romantic Train Ride In The White World
Minshuku Tadamisou
Just opposite to the Tadami Station, it is the Minshuku (a budget version of hotel) that we stayed yesterday. We were lucky to find such a comfortable place to stay. The service was great and the staff were very nice too. Not just the food was great, the atmosphere here just made us feel like home!
Minshuku Tadamisou
Address: In front of Tadami Station
Price: 7,500 yen (1 person per room) per room per night (dinner and breakfast included) for Adults (Jr. High School and above), 7,000 yen for each person (2 persons per room)
Reservation (Japanese):
https://ssl.formman.com/form/pc/pU59edD6Brie6zs2/
The 100 Best Scenery In Japan - Tagokura Dam
With the blue sky, snowy mountains and lake, Tagokura Dam was selected as one of the 100 best scenery in Japan!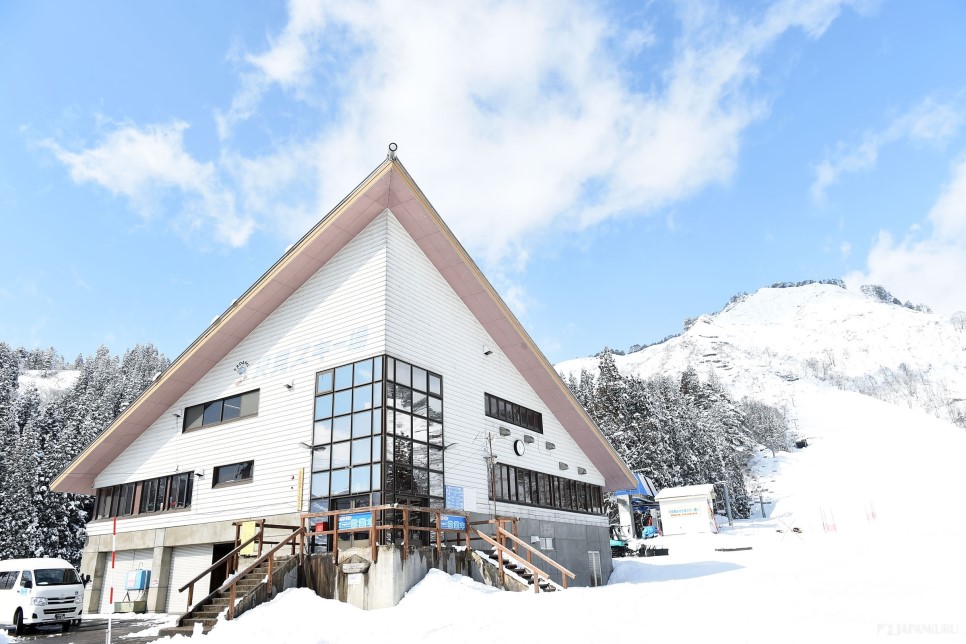 Tadami Ski Resort
This ski area may look a bit small to you, but facilities like cable cars, ski gear and equipment can be found! Also, there was free shuttle service to the ski area from our minshuku!
Tadami Ski Resort
Address: 24 Tadami Tanokuchi, Tadami-machi, Minamiaizu-gun, Fukushima
Tel. 0241-82-2304
Hours: 09:30 - 16:00 (weekdays), 09:30 - 16:30 (weekends and holidays)
Opening months: Mid of December to March
Admission Fees:
Weekdays: 1,500 yen for Adults, 700 yen for Children
Weekends and Holidays: 2,800 yen for Adults, 1,200 yen for Children
Gear and equipment rental: 3,000 yen for ski / snowboard
Homepage:
http://snow.gnavi.co.jp/guide/htm/r0765s.htm
Something to warm ourselves up
After having some fun in the snow, we decided to get something to eat and warm ourselves up!

What can be better than having a bowl of hot shoyu ramen? Nice soup with chewy noodles, a nice combination!

Or try to the tomato ramen? It tasted like pasta in tomato soup which was special and delicious!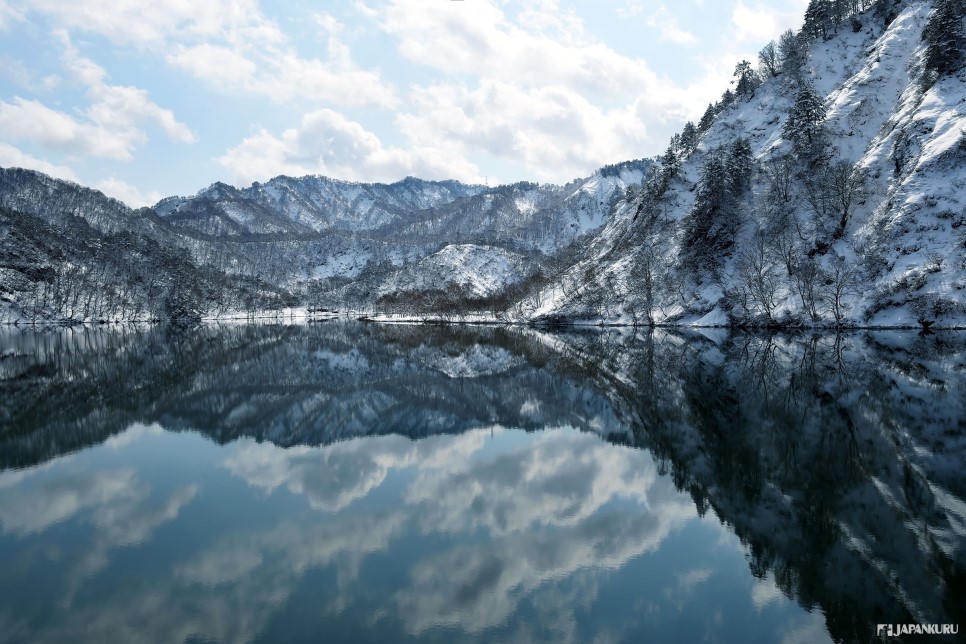 Beautiful nature in Tadami
On our way to the hot spring, we had another chance to see the amazing view of the mountains and the lake. How wonderful our nature is!
A traditional and special hot spring
A mixed hot spring just right next to a shrine!

Actually it was very common for men and women to bath together in the old times. So this is a place that you can experience the traditional hot springs. If you think this is a bit embarrassing, you can also rent your private hot spring too.

Relax yourself in the hot spring and pray at the shrine!

Nishiyama Onsen Oizawa Onsen Hotel
Access: 20 minutes from Aizu Yanaizu bus stop by bus
Hours: 11:00 - sunset
Price: 8,500 yen per night per person (dinner and breakfast are included)
(getting in the onsen without staying at the hotel is fine)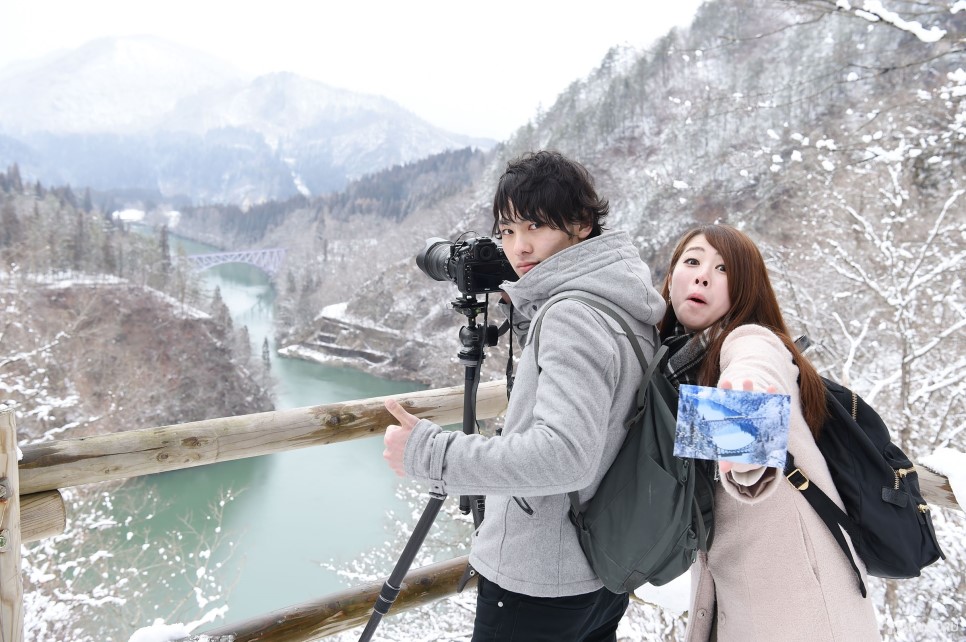 Our last stop of our trip
After riding on the Tadami Line, we wanted to take a picture of the train too. From way up here, we could get a nice view of Tadami and the Tadami Line!
Your Journey in Tadami
These nice pictures marked the end of our journey! We hope that next time we can come back to Tadami in another season to see a different scenery. How about you? Which season do you want to visit Tadami? Do you want to get on the most romantic Tadami Line too?
More Details:
JAPANKURU Blogger
If you have want to share your Japanese stories with us? Please join us on
Google+
!!
See you there! :)
Related Article