TimeSlip Taxi Takes You Back To Edo Period!!
This travel back in time trip is offered to you by one of the largest taxi company in Japan, Hinomaru Limousine. Just get in the TimeSlip Taxi and you are ready to go back to Edo period!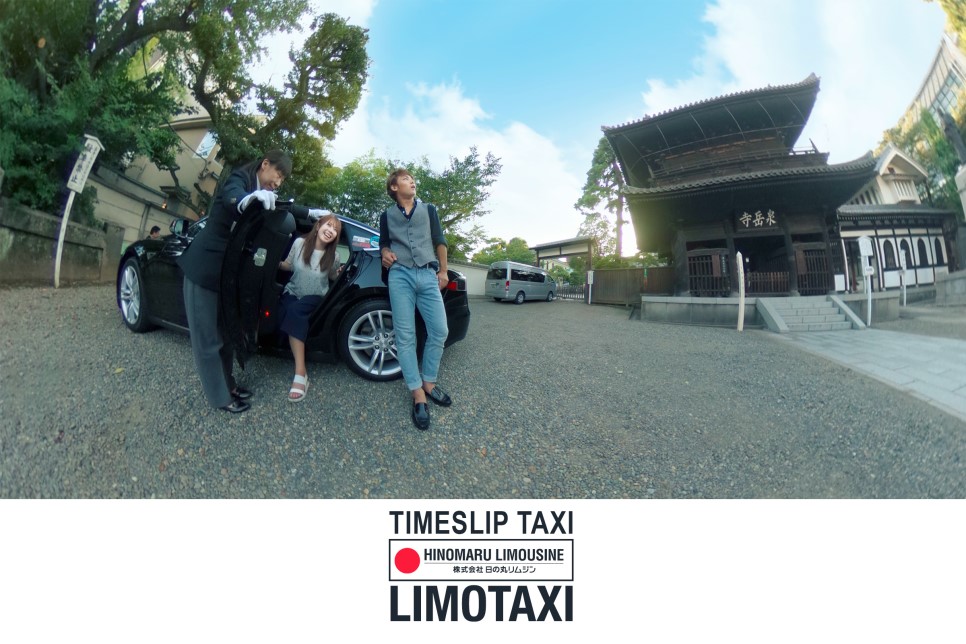 Get in the TimeSlip Taxi and travel back to Edo Period!
Travel back in time with the latest AR technology!
By using the AR (Augmented Reality) technology, you can see what happened in Edo period at the very same spot you are in!
Time Machine??
Hinomaru Limousine offers you a comfortable TimeSlip ride with Tesla Motors vehicles. They can also offer other types of vehicles according to the number of passengers.


Course 1 - Edo Castle Course (Travel around the Emperor's Castle!)
Marunouchi Mitsubishi Building (丸の内・三菱ビル) ➔ Imperial Palace (皇居) ➔ Ginza (銀座) ➔ Tsukiji Fish Market (築地市場)➔ Tokyo Station Yaesu Exit (東京駅八重洲口)➔ Nihonbashi (日本橋)

Course 2 - Chushingura Course (A course to follow the story of the old samurai drama)
Marunouchi Mitsubishi Building (丸の内・三菱ビル) ➔ Home of Kira Yoshinaka (吉良上野介屋敷跡) ➔ Shinshodo (新正堂) ➔ Sengakuji Temple (泉岳寺) ➔ Tokyo Tower (東京タワー) / Kasumigaseki government offices (霞が関官庁街) / Imperial Palace (皇居) ➔ Back to the Marunouchi Mitsubishi Building (丸の内・三菱ビル)
TimeSlip Taxi Information and Charges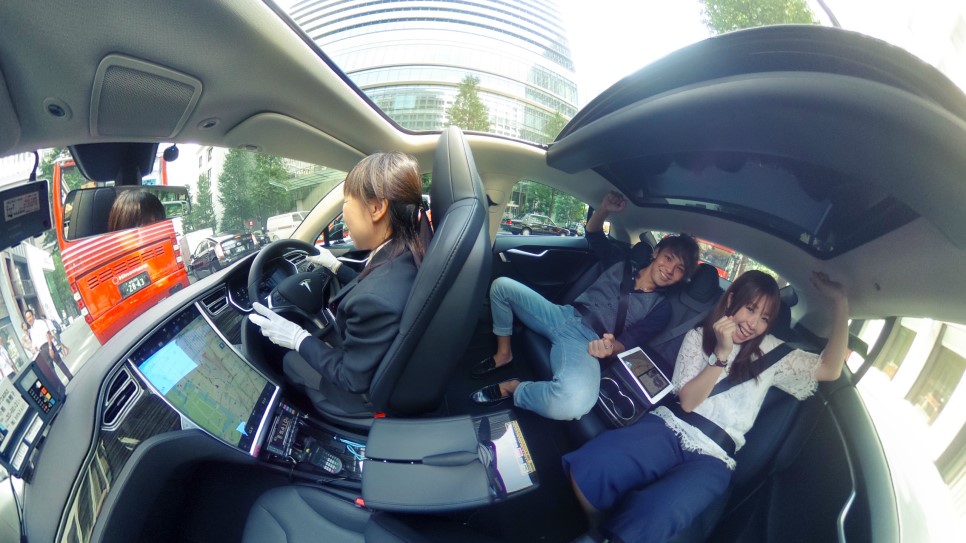 Course 1 - Edo Castle Course
Duration: 1 hour
Departs: 09:00 / 10:30 / 12:00 / 13:30 / 15:00 / 16:30
Special Price: (Tesla Motors) 5,000 yen for 2 persons (until 31 Dec 2016)
(Original price is 9,000 yen)
(Tax included)
(Other types of vehicles can be arranged according to the no. of passengers)
Course 2 - Chushingura Course
Duration: 3.5 hours
Departs: 09:00 / 13:30
Special Price: (Tesla Motors) 16,000 yen for 2 persons (until 31 Dec 2016)
(Original price is 20,000 yen)
(Tax included)
(Other types of vehicles can be arranged according to the no. of passengers)
TimeSlip Taxi official homepage (open soon):
http://timesliptaxi.jp/lp/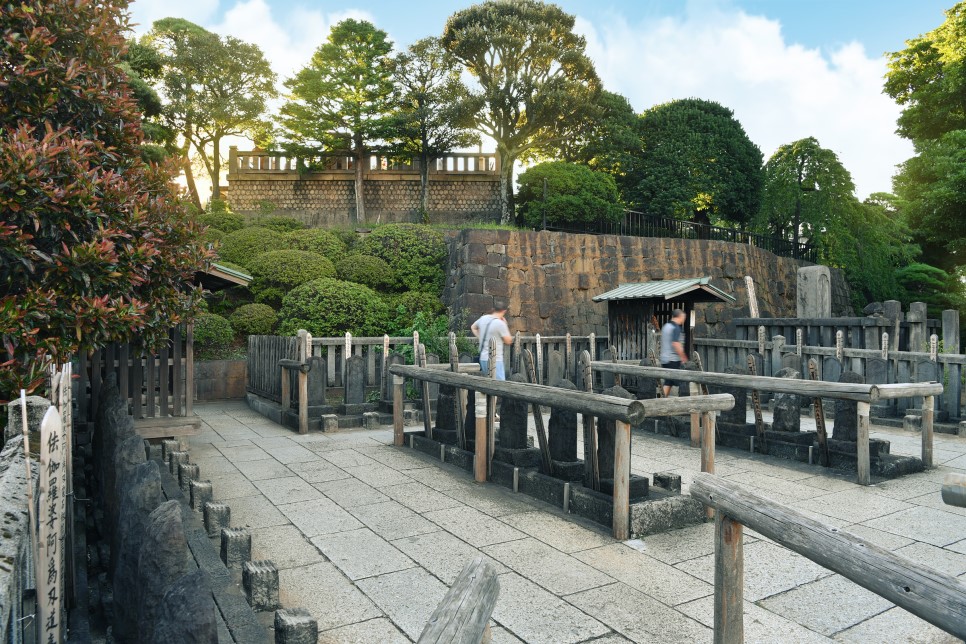 Course 2 - Chushingura Course

Chūshingura (忠臣蔵) is the title given to fictionalized accounts in Japanese literature, theater, and film that relate the historical incident involving the Forty-seven Ronin and their mission to avenge the death of their master, Asano Naganori (淺野長矩). (From wikipedia)
Chushingura Course Stops
Shinshodo (新正堂)
A famous shop for the traditional Japanese snacks "Seppuku Manaka" (切腹最中) which is inspired from the story of the 47 ronin. It is said that the location of this store was where Asano cut his belly!! Such a historical site it is!

Moreover, it is said that if you have made any mistakes and needed to apologize to your business partners, by giving them these "Seppuku Manaka", it shows them that you are sorry.

Address: 4-27-2 Shimbashi, Minato-Ku, Tokyo

Sengakuji Temple (泉岳寺)
It is where Asano Naganori was buried and where the 47 ronin cut their bellies at the end.

This is the last scene of the historical story where the 47 ronin brought the head of Kira and put on Asano's grave before they committed suicide. Beside the grave of Asano, the graves of the 47 ronin are also set here.

Address: 2-11-1 Takanawa, Minato-Ku, Tokyo