Tokyo⇔Kyushu by STARFLYER 2
Convenient! Inexpensive! Safe!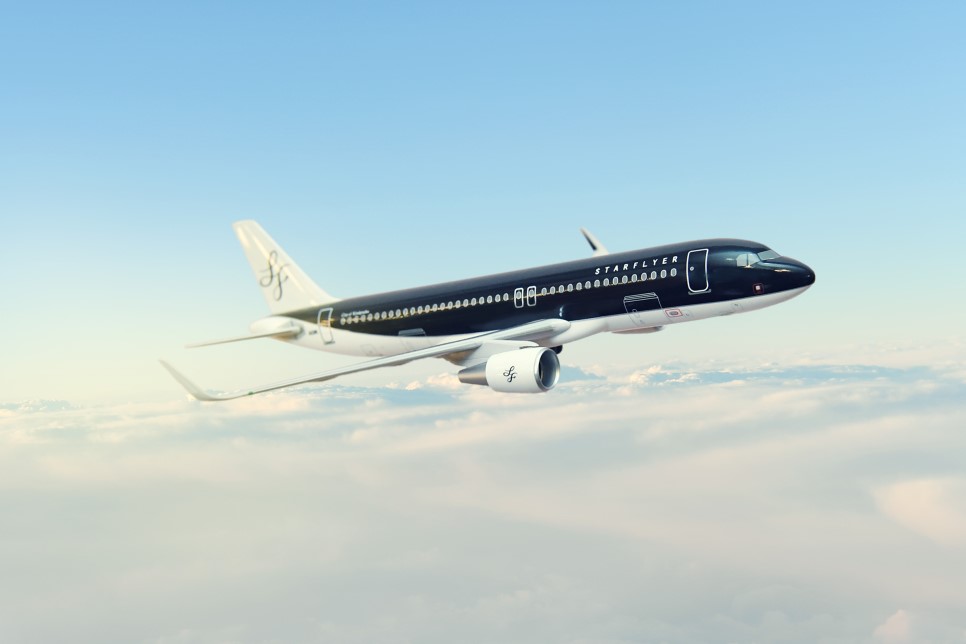 WHAT is STARFLYER?
It is a domestic flight in Japan.
Established in 2002,
together with the opening of Kitakyushu Airport in 2006,
STARFLYER began the route from Kitakyushu to Tokyo Haneda.

Speaking of STARFLYER,
the most impressive part must be its cool dark black design of the flight body.
It is Japan's first black and white airplane ever,
so no doubt it gained the an outstanding attention from public and mass media.
3 Charming Points of StarFlyer!
① Excellent Airplane Design Award

Japan as well as the world's first airplane with black body!
Not only the flight body,
even the seats, screens, stewardess uniforms, paper cups,
tickets, counters and etc.
All are in black series according to its original concept.
Thereby,
STAYFLYER won an excellent airplane design award since
its first take off in 2006.

③ Affordable Ticket Fee

1. Tokyo (Haneda Domestic)⇔Kitakyusyu/ Fukuoka/ Yamaguchi --- JPY 9,000 per flight
2. Tokyo(Haneda Domestic)⇔Osaka(Kansai Airport) --- JPY 7,000 per flight
3. Nagoya(Chubu Centrair)⇔Fukuoka --- JPY 7,000 per flight

For reservation:
http://www.starflyer.jp/reservation/?gnavibtn02
For English instruction
http://www.starflyer.jp/reservation/ticketing/rsv_flow_en1.html
HOW TO ride on flights of STARFLYER?
※Please note that,
STARFLYER has counters at both Terminal 1 & 2 of Haneda Airport in Tokyo.
Destination: Kitakyushu Airport >> Terminal 1
Destination: Fukuoka, Yamaguchi(Ube), Osaka (Kansai) >>Terminal 2

※If you are flying from Fukuoka Airport to Haneda, Nagoya,
please do the check-in at ANA counter of Fukuoka Airport!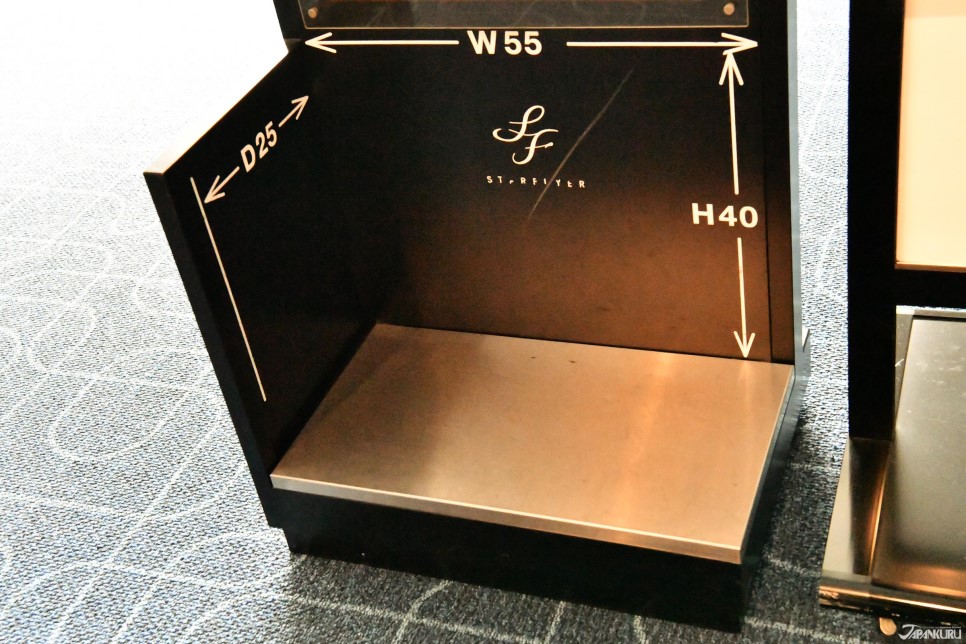 Ticket & luggage service
Most of the Low-cost airlines require extra fee for claiming luggage.
But STAYFLYER provides 20kg luggage claiming for free
and 10kg as hand-carrying luggage.

※Precautions
For hand-carrying luggage, one is limited, besides camera, umbrella, and side backpack.
For checked luggage, number is not limited, but the total weight must not be more than 20 kg.
Security check and boarding gate
Boarding procedure
Just scan the QR code at your boarding pass. Easy!
Most of the time, seats at the back are first boarding. Please check!
Characteristics ① Comfortable seats like VIP
It seems they are designed based on the concept of hotel's lobbies.
There are 150 seats in total while in the same type of airplane,
there are 180.


※Note 
The seats next to the emergency exits do not have the same facilities!

Characteristics ② Convenient function and facilities for travelers
Even it is domestic flight,
you can still enjoy the audio and video entertainment function on the screen.

If you need a charger, you can feel free to ask the staff.
Characteristics ③  Friendly service for travelers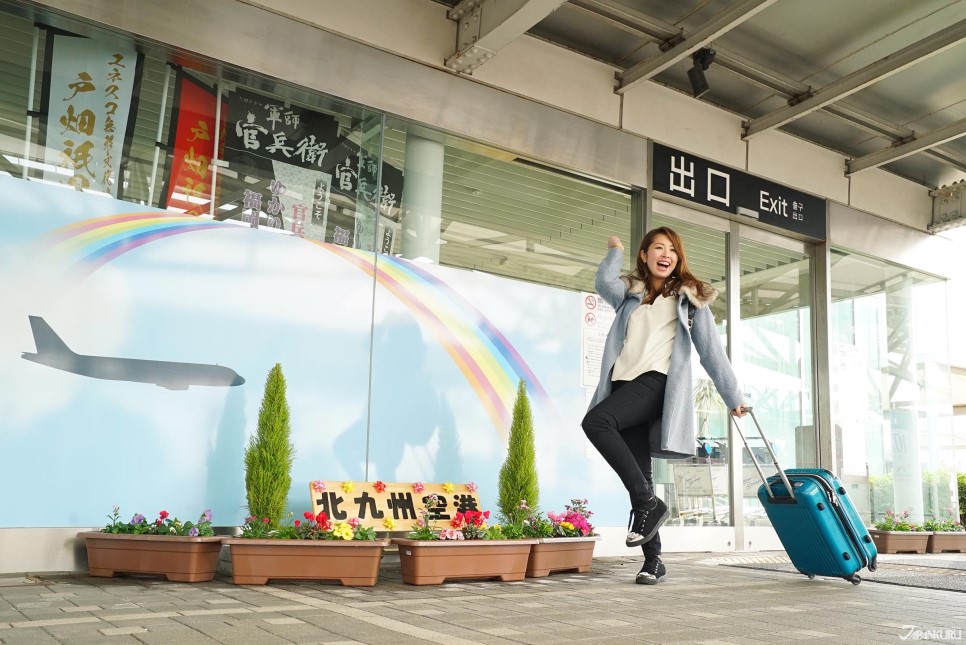 After arriving Kitakyushu
Our recommendation is rental car!
Speaking of rental car,
you might choose Nissan Rental Car.
★Nissan Rental Car ~ Kitakyushu Airport Store ~
- Location: Kitakyushu Airport Arrival Hall
-6 Kukokitamachi, Kokuraminami-ku, Kitakyushu, Fukuoka 800-0306 Japan
- Business hours: 08: 00 ~ 23: 00
https://nissan-rentacar.com/english/shop/fukuoka/shop311.html
***
For more interesting topics,
Please click on
JAPANKURU
to check out our official blog
Be sure to look at JAPANKURU🐶 for more exciting articles every day!!