Mitsui Garden Hotel Kyoto Shinmachi Bettei | Beautiful Kyoto Hotel with History
Recommended Hotel in Kyoto That Combines Kyoto's Traditions and Comfort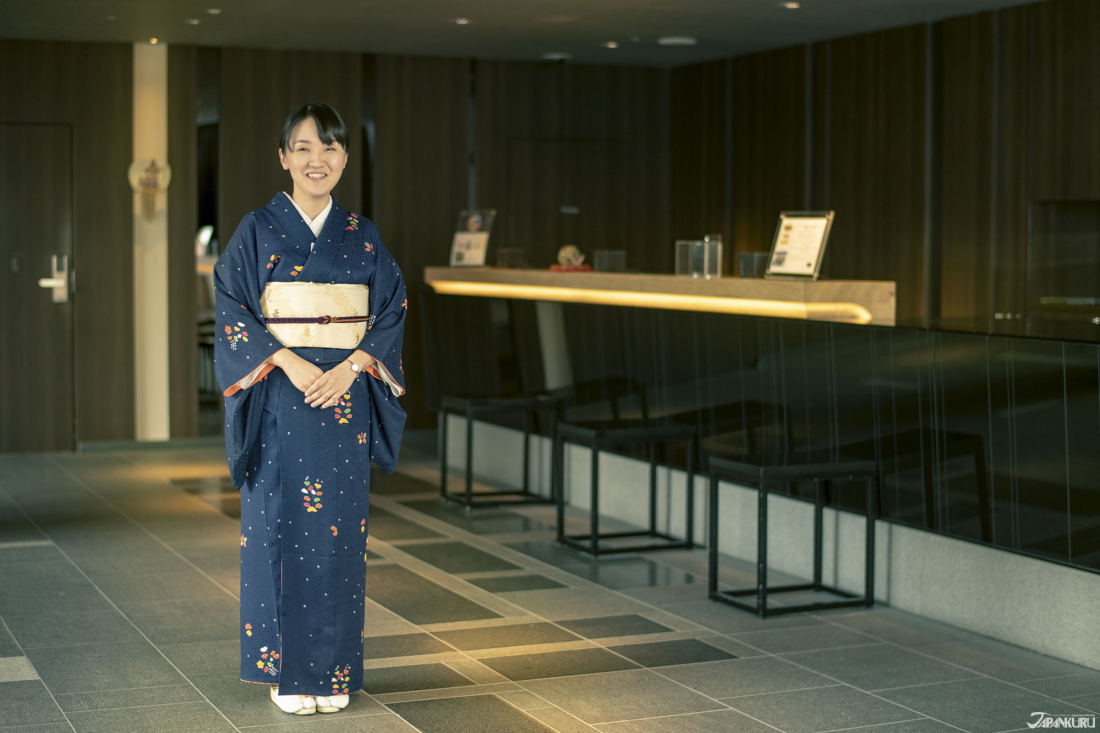 Kyoto
Kyoto is a place that everyone knows, loves, and wants to go to at some point. Finding a place in such a popular city can be difficult, especially one that is in a good location. As a part of the Mitsui Garden Hotel series, we went to check out their hotel in Kyoto, Mitsui Garden Hotel Kyoto Shinmachi Bettei.
Mitsui Garden Hotel Kyoto Shinmachi Bettei
This time, JAPAKURU went to Kyoto's Shinmachi area. Since the Edo period, Shinmachi has been a famous old cloth wholesale street in Kyoto and many of the old houses and buildings remain today. The hotel we visited, Mitsui Garden Hotel Kyoto Shinmachi, which is a former kimono shop, retains the wood-like appearance of the store at the time, with the interior transformed into a stylish wash-chain hotel style. The retro and modern design is impressive.

Previously, the article in the Mitsui Garden Hotel Kanazawa we mentioned that every Mitsui Garden Hotel has a decorative art scheme that combines local characteristics. Mitsui Garden Hotel Kyoto Shinmachi Bettei is no different!
How to Get to Mitsui Garden Hotel Kyoto Shinmachi Bettei?
◐
Subway:
Exit 22 of Shijo Station on the Karasuma Line, 7min walk
◐
Taxi:
About 15 minutes from Kyoto Station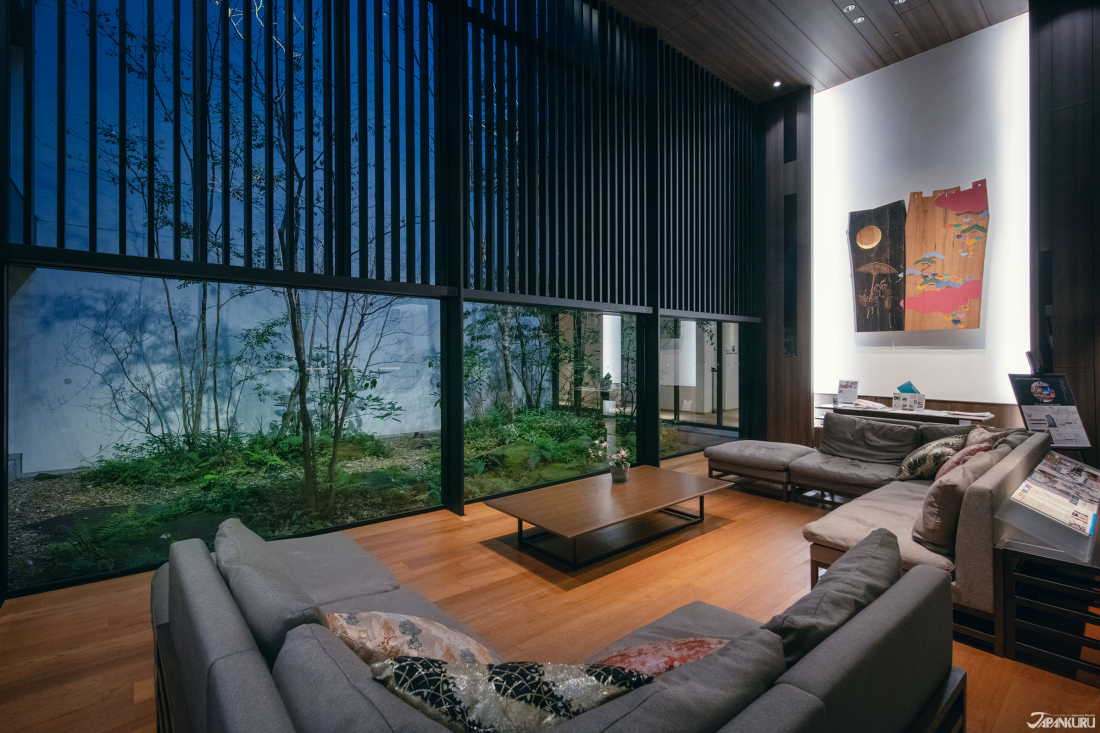 After entering the hotel lobby, you can immediately see a Kyoto garden in the middle, consisting of trees they collected from all over Japan. There is also a Japanese rock garden on the 1st floor that includes rocks that were there when the building was a kimono store.

You can still find many traces remaining from when the building was a kimono store, like the wooden pillars and many of the artwork hanging in the hotel. Each floor has a different work, a perfect combination of modern and past art.
Recommended Room for Those Wanting a Comfortable, Luxurious Bed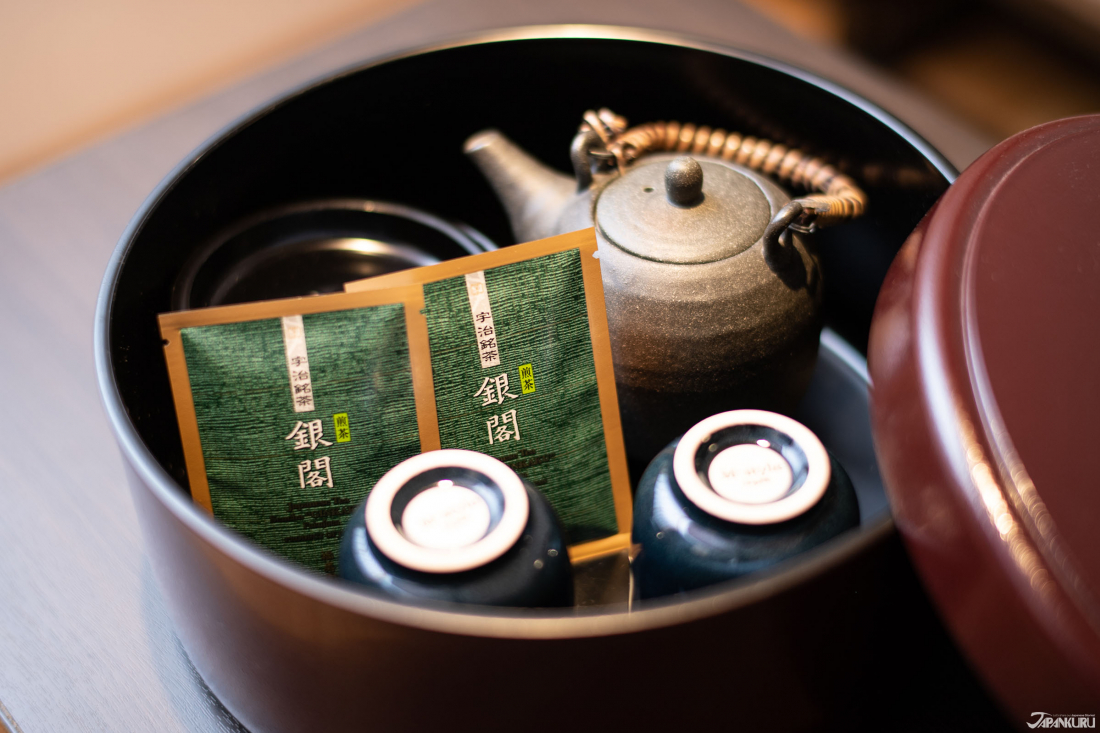 Their deluxe twin room is full of things traditional to Kyoto. A sliding door to let you into the room, raised area to relax on the couch and drink some Kyoto Uji tea provided, paper window, etc. The room is very spacious with comfortable beds, has high ceilings (where traditionally low), plus the bathroom and tub are separated (non-unit bath), which is rare at many hotels. It is a hotel room recommended for those that want a traditional Westernized room yet still want something with a Japanese feel to it.
Large Public Japanese Bath
In typical luxurious Japanese hotel fashion, there is a large bathing area open to guests. Although it is an artificial carbonated spring, it still has the effects of relaxing the body and eliminating fatigue. For those with tattoos, you can ask the counter staff for a sticker to conceal the tattoo that way you can still enjoy the bath without worrying about anyone saying anything to you.
◐
Hours: 6~9am / 3pm~1am (following day)
*Tattoo cover-up stickers: 8*10cm, up to 2 pieces
Breakfast with a Traditional Concept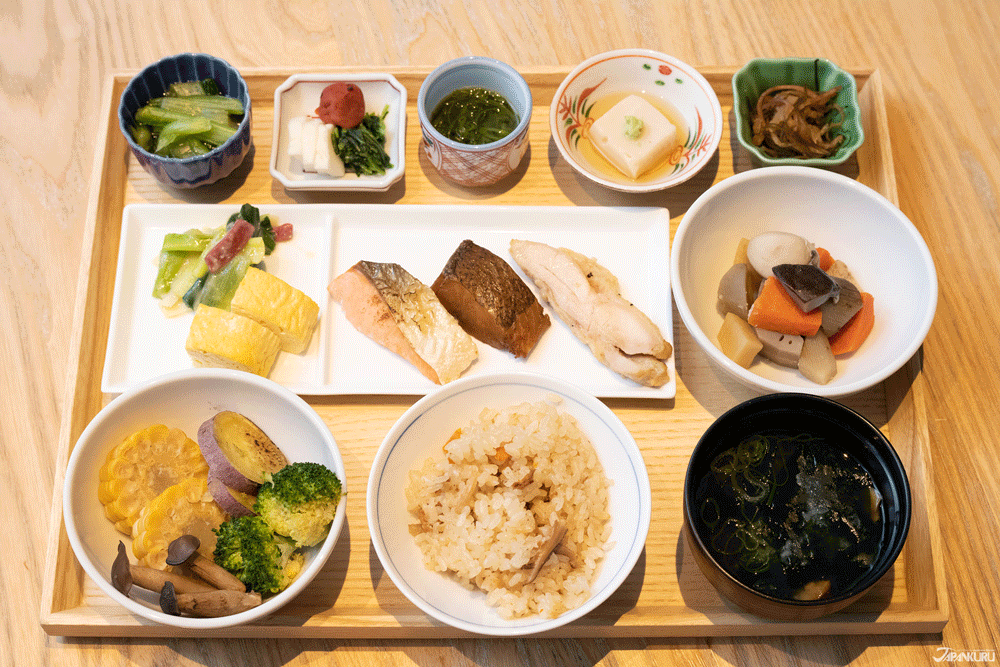 The restaurant at Mitsui Garden Hotel Kyoto Shinmachi Bettei used to be a warehouse when the building was a kimono cloth store. The breakfast is self-service, and it offers many Kyoto-originated side dishes called obanzai, and they are made with seasonal ingredients. Their breakfast is primarily Japanese style, but they do have an array of bread, scrambled eggs, yogurt, and more if that is something you prefer.
◐
Hours: 6:30~10am (final admission 9:30am)
Nearby Kyoto Sightseeing Spots

Kyoto has so much to offer! Below are some of the popular tourist spots in Kyoto that are easy to get to from the hotel.
Nishiki Market


The 400 year old Nishiki Market (錦市場) is known as "Kyoto's kitchen", and is a long street of shops selling fresh seafood, produce, cookware, local food, and more. You can also find small restaurants mixed in there. Most of the stores are only open until 5 pm, so be aware!

Gion & Kamo River


The Gion district (祇園) goes hand and hand when talking Kyoto. It is rare to see actual geisha/maiko when visiting Gion these days (it is very likely if you see someone dressed as a geisha/maiko, they are just pretending), but it is still a beautiful district and recommended to those who want to see another side of traditional Kyoto.
Golden Pavilion (Kinkaku-ji)


The Golden Pavilion (金閣寺) is a World Heritage Site that Kyoto is known for. When it was constructed in 1397 it was originally a villa to a lord, but after his death it became a temple. We overhead a funny and unique story about the temple, and that is that it was burned down in the '50s by an angry monk who was apparently "jealous of its beauty".

Arashiyama Bamboo Forest


The bamboo groves or bamboo forest that is a part of Arashiyama (嵐山) is becoming more and more popular among foreign tourists. It's said many of the bamboo from Arashiyama is chopped down and used to manufacture tatami mats, boxes, and other bamboo goods.
Related Article