Visit A Brand New Hotel in The Heart of Tokyo: Daiwa Roynet Hotel Nishi-Shinjuku
An enclave of relaxation next to the hustle and bustle of Shinjuku.
Looking for an Urban Oasis in Tokyo?
Coming to Tokyo means spending time around a lot of other people, and there's no avoiding that. It's a crowded city, and that's part of the fun! But when you finish the day and you're ready to head home and relax, there's nothing better than returning to a quiet room where you can breath. That's why staying in Nishi-Shinjuku (West Shinjuku) is a great idea for lots of travelers. Nishi-Shinjuku is just a stone's throw from all the action in Shinjuku, but maintains a quieter environment much more conducive to a good night's sleep. So today we'd like to introduce you to a brand new hotel in Nishi-Shinjuku,
Daiwa Roynet Hotel Nishi-Shinjuku
. Construction ended this year, and the spacious new rooms and sparkling-clean facilities are just begging to be used and enjoyed. If you're looking for a great place to return to while you're visiting the bustling city of Tokyo, this may be your new go-to.
 Daiwa Roynet Hotel Nishi-Shinjuku (ダイワロイネットホテル西新宿) 
If you're getting to Daiwa Roynet Hotel Nishi-Shinjuku by train, Nishi-Shinjuku Station and Tochoumae Station are both just an easy walk away. As soon as you arrive at the entrance, you'll feel the atmosphere of the hotel, with windows looking out onto the city, and chic facilities right inside. As the hotel only opened on February 9th this year, everything will feel extra-luxurious. Any travel stress that's been building up will just melt away.
A Very Spacious "Junior Suite"
Lots of foreign visitors to Japan have noticed one thing about hotel rooms here: they're usually pretty cramped! In a country with limited living space, big hotel rooms just aren't the norm. But this Daiwa Roynet Hotel is working to break that stereotype, providing truly roomy suites with great window views.

The hotel has two different types of Junior Suite: larger open rooms, and suites with a closed off bed area. Both types of suite come with a 50 inch LCD TV and an L-shaped couch, perfect for stretching out on to decompress. If you're interested to see what Japanese TV has to offer, or you're already a big fan of Japanese dramas, these suites have a great set up for relaxing in front of the television. Suites with separated bed areas even come with a massage chair, to work out any knots that might have developed after lugging around heavy suitcases!
A Massage Chair for Everyone in The "Deluxe Double"
If you're traveling solo or with just one companion, and you don't think you need anything so extravagant as a suite, then the Deluxe Double might be perfect for you! Even this simpler two person room comes with a massage chair, giving you an extra little dose luxury.
Take a Trip with The Girls and Stay in the "Ladies Double"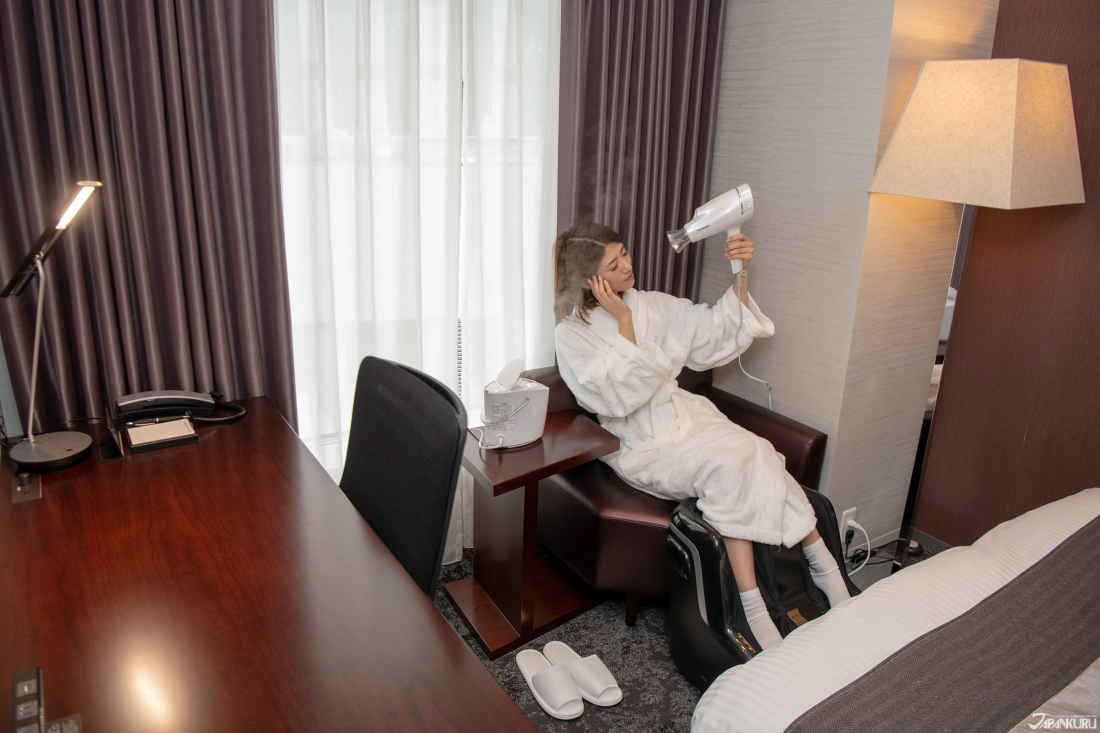 On the hotel's 9th floor are rooms that are created specifically and exclusively for ladies. If you're planning a trip with your female friends, this Ladies Double room is a perfect home base for your girls' night out!

Some of the special features available in the Ladies Double:
・peace of mind: only guests with the appropriate key cards can access this ladies' floor
・a face mister/humidifier, to keep your face moisturized all day
・special luxury toiletries and a bathrobe, to keep you nice and cozy
・a steam iron, so your clothes look their best, as well
・an electric foot massager, for your achy travel-worn feet

Looking at all the great things the room has to offer, you may never want to leave in the morning!
Other Convenient Facilities
Not only are the rooms in Daiwa Roynet Hotel Nishi-Shinjuku modern and convenient, the other facilities available in the hotel are too! They work to make life easy, so you can really enjoy your stay.
Have you ever gone to use a hotel laundry room, only to find that every machine was full? What do you do then, sit and wait? Not at this hotel! With just the press of a button, you can use your room's TV to check the status of all the washing machines in the hotel. You can see what's going on with other hotel facilities too, just as easily.
The Restaurant At Daiwa Roynet Hotel Nishi-Shinjuku is Great for Any Meal!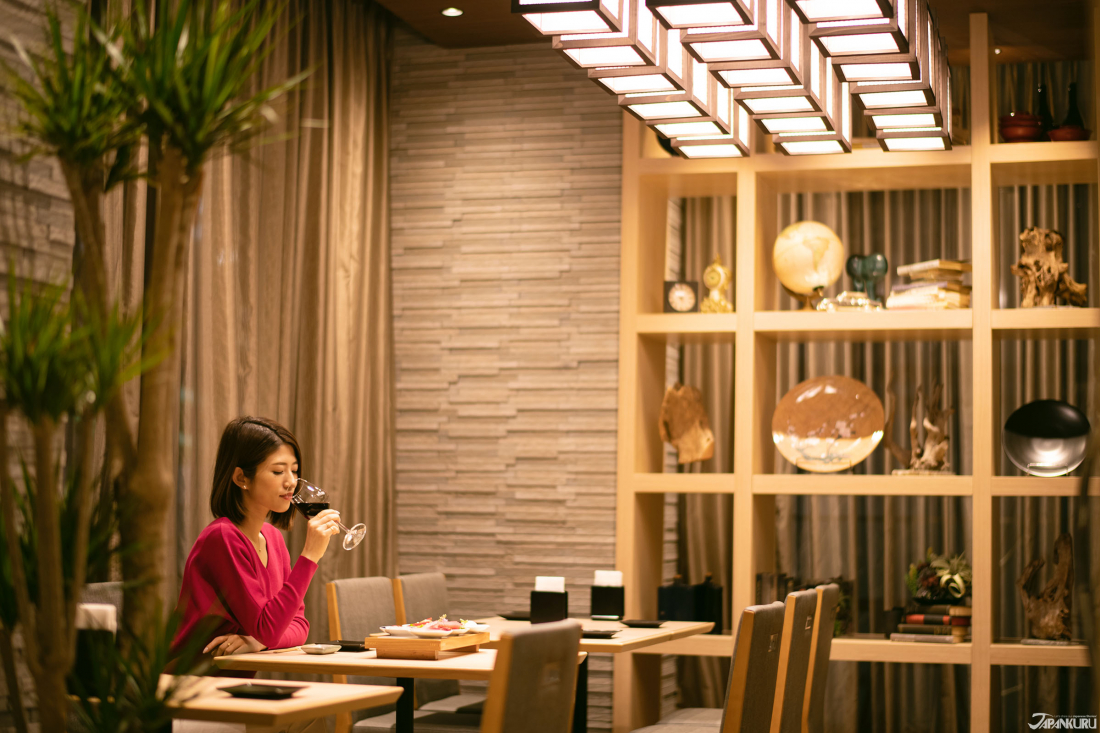 Can't figure out what you want to eat today? Or did you get back from a long day of sightseeing, and you just want a nice meal without having to go anywhere? Then just head to the hotel's restaurant, that's what it's there for! When they're not serving the breakfast buffet, the restaurant offers plenty of options, and specializes in fresh fish.

While plenty of people just head to the hotel for breakfast, it's really a great option for any meal.

Breakfast: 7:00~10:00

Lunch: 11:30~14:00

Dinner: 17:00~22:00
Having just opened on February 9th, 2019, the Daiwa Roynet Hotel Nishi-Shinjuku offers a unique accommodation option. A slightly quieter neighborhood, but right next to all the busyness and fun found in the center of Shinjuku, the location can't be beat. The hotel is just minutes away from multiple train lines! With especially spacious rooms and super-modern facilities (along with friendly and helpful staff, of course!), you'll feel right at home. It's a hotel you'll want to visit again soon.
Plus, there's
plenty to do in Shinjuku
!
Shop 'till you drop
, or enjoy Tokyo's famous
Robot Restaurant
.
Daiwa Roynet Hotel Nishi-Shinjuku
Address: 6 Chome-12-39 Nishishinjuku, Shinjuku-ku, Tokyo
Check In: 14:00 / Check Out: 11:00
Daiwa Hotels Official Website
Book Here
Where to Go in Shinjuku:
Omoide Yokocho

This alley is full of old-school atmosphere and nostalgia, with its 80 or so restaurants squished side-by-side since 1946. Most of these shops are open to the night air, so you can get a good idea of what's on offer without having to read Japanese! Just let your nose guide you to the best spot. Grab a drink and hang out with all the office workers of Shinjuku blowing off steam after work.

Where to Go in Shinjuku:
Kabukicho

If you're looking for nightlife in Shinjuku, Kabukicho is a great option! The neighborhood has an interesting history featuring Japan's yakuza and various taboo businesses, but the last decade or so has transformed it into an entertainment district and a cool place to hang out after dark. (Nowadays it's just about as safe as any other part of Japan, which is very!) There's even some pretty good food in the area.
▼ Check out the video below for some great shots of the hotel. ▼
Be sure to look out for more exciting articles every day at JAPANKURU🐶!!

Or add us on Instagram and Facebook to share your pictures of Japan. 💖🗾
Related Article